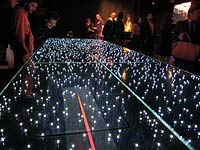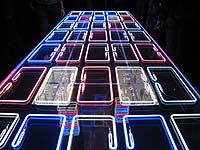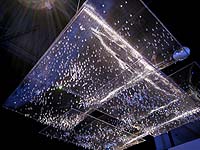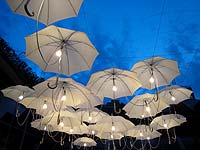 The first time I met Ingo Maurer was 20, maybe 25 years ago, I`m not quite certain, but I do remember that it was he who contacted me for a meeting. At that time I had ran a very successful essay, " Poetic Sentiment and High Tech" in the magazine 「SD」. Ingo had read that short essay and said, "I want to meet the Mende who wrote this." That powerful essay was in fact a critique about a certain Ingo Maurer, whom I had never met, and his work as a lighting designer.
Ingo came to my office with a support group of two Japanese friends to voice his appreciation for my critique and presented me with a newly designed floor lamp. In large measure, we seemed to respect my essay and actually liked it, but with a little bit of bitterness. From that day on, this cheerful and easy-going, but lofty old man seemed very friendly and familiar and is someone I have taken a liking to. Occasionally we still have the chance to meet, usually at his exhibitions in Tokyo, Frankfurt, or Milano. Now he has a studio full of young enthusiastic followers who continue to thrill us with their own creations of light as we send yells of encouragement from the sidelines.
The title " Poetic Sentiment and High Tech" praises the production of Ingo`s free willing playfulness constantly being matched with the most advanced technology, in spite of the occasional play on opposites and total mismatch of materials and light. However Ingo`s lighting technology and detail was always a poetic sentiment of the best quality and emotionally stirring for the rest of us is how I described it in my short essay.
Unfortunately we weren't able to meet at the Euro Luce in April 2007. There were just too many people in his exhibit tent. LED`s mounted in wireless, translucent glass and low voltage neon are just a couple examples, but all of the designs in these pictures were the topic of conversation. All of the fixtures were high-tech designs and very "Ingo", but I feel in love with the design in the last picture. I can still remember the flock of white parasols looking as if they wanted fly off into the big blue sky. It is a regular incandescent bulb fitted onto a simple white parasol, that`s it. This is where I saw him at his best. As the rest of the world races for the newest in light sources, the same-old incandescent lamp adorns a new shape. I`m relieved to see a mellowing Mr. Ingo Maurer.