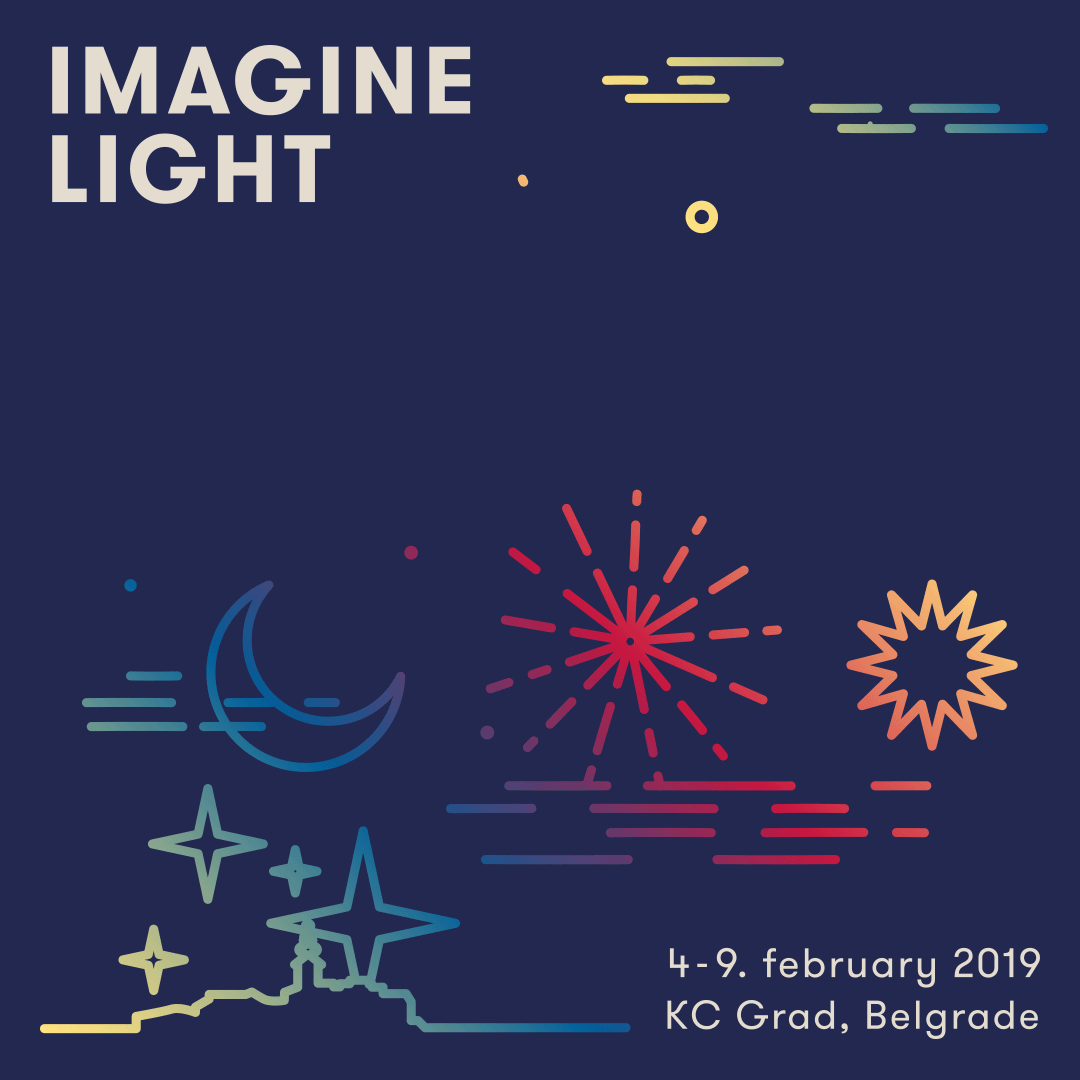 Belgrade of Light 2019: Imagine light from 4th to 9th February
Belgrade of Light will open a new decade of activities with programme Imagine Light that will be held from 4th to 9th of February at KC GRAD (Belgrade, Serbia).
Five artists, art groups and collectives, with their dynamic performances, installations, and exhibitions that are playing with motion, light, and sound, will offer an entirely different experience every night during the event.
The last day of Belgrade of light is reserved for the workshop SHIMMERING – in which the youngest will have the opportunity to express their creativity.
The event will be closed with LIGHTSCAPES an open discussion about lighting in the city led by the Belgrade Lighting Detectives.
Find more at www.belgradeoflight.com
Connect with us:
Facebook: Belgrade of Light
Instagram: @belgradeoflight