The archipelago, pristine nature, and human footprint all combine to create the highly valued landscape of the Seto Inland Sea. Depending on the season and time of day the inlet and small islands have a store of rich expressions from dusk to dawn. The lights of the villages and ships come on in the distance and fade with the morning light. Different from a larger city, we surveyed the charm of this aesthetic landscape and Inlet Sea.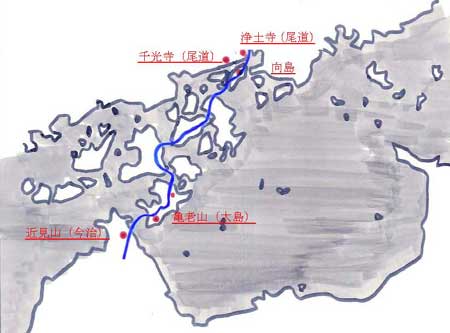 The survey course starts on the island of Shikoku in Imabari, Ehime Prefecture along the Shimanami Kaido Expressway. The 60-kilometer long highway skips through the islands, connected by 9 bridges and ends in Onomichi City, Hiroshima. If you look hard, from a mountain top lookout, the entire route is visible. By car and on foot, we aimed to discover the lighting identity of this area, including cities drowning in light and smaller villages that dot the sides of the highway.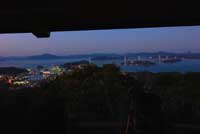 From the observation deck on top of Chikamiyama near, Imabari City, The Kurushima Channel Bridge is visible.

A panoramic view from Senkoji Park.