The beautiful nightscape along the bayside is the pride of this tourist town. Picking up momentum from the 2000 Summer Olympics, Sydney is again shifting gears. The waterside at night is full of postcard type scenery with places to see and be seen. The view is rich, as Sydney is surrounded by water.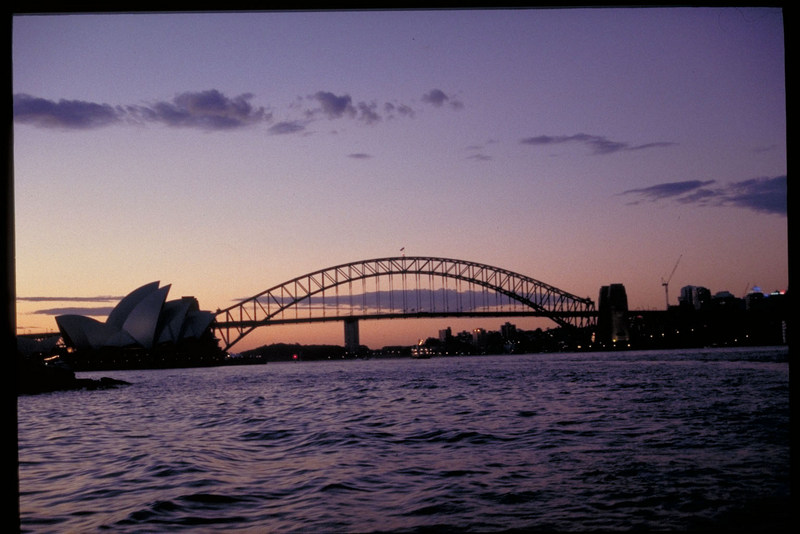 The view from Mrs. Macquaries Point reveals the Sydney Opera House and Harbor Bridge in one glance.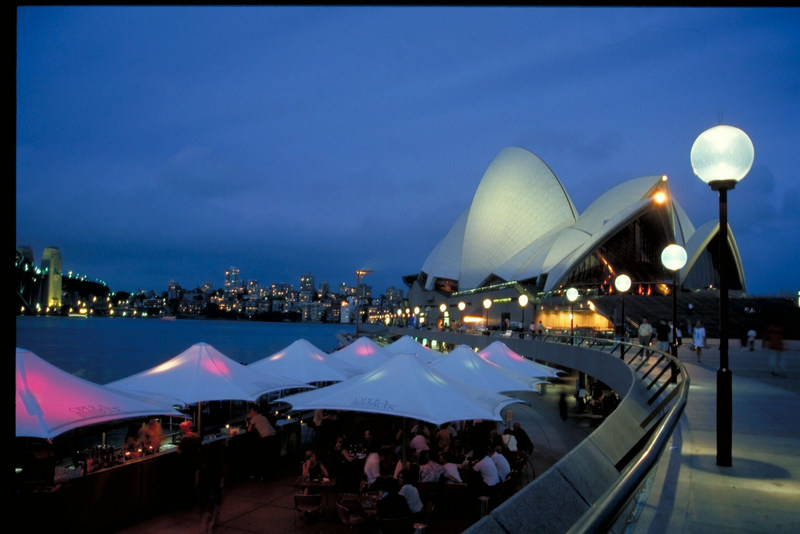 Transparent globes mounted on lampposts unify the waterfront in front of the Opera House.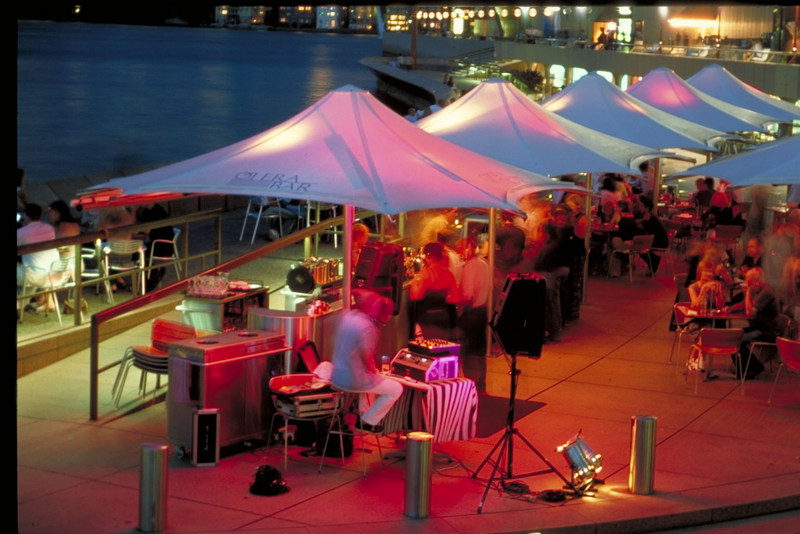 The weekends in front of the Opera House are festive with colored lighting and visitors gathering under tents.