Activities for 2021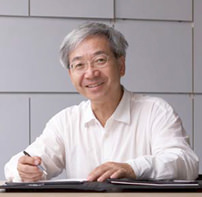 Kaoru Mende
Lighting Designer
He was born in Tokyo in 1950, earned a bachelor and master degree from Tokyo University of the Arts in the field of industrial and environmental design. In 1990, he founded Lighting Planners Associates Inc. The scope of his design and planning activities ranges widely from residential and architectural lighting design to urban and environmental lighting.
The awards He has received include the Illuminating Engineering Society (IES) International Illuminating Design Award of Distinction, Illuminating Engineering Institute of Japan (IEIJ) Japan Lighting Award, Japan Culture Design Award, Mainichi Design Award, and others.
He is a visiting professor of lighting design at Musashino Art University and a part-time lecturer at Tokyo University, Tokyo University of Art, and other institutions.
He is a member of the following associations, Architectural Institute of Japan (AIJ), Illuminating Engineering Society of North America (IES), International Association of Lighting Designers (IALD), and Japan Design Committee (JDC).
Books He has authored include, "Light, Light / Do you enjoy lighting?" (Tokyo Shoseki), "A Manner in Architectural Lighting Design" (TOTO Publishing), "Transnational Lighting Detectives" (Kajima Publishing), "LIGHTING DESIGN for Urban Environments and Architecture" (Rikuyosya), "Designing with Shadow" (Rikuyosya) and many other.
Looking Back on 2020 and Looking Forward to 2021
Worldwide, 2020 was a tough year and the Lighting Detectives were also forced to put many activities on hold because of the Covid-19 pandemic.  Lighting Detective activities are real, hands-on adventures with a practical, not virtual approach.   Instead of just using our heads to think things through, the detectives are active and like to move around.  Our biggest enjoyment is to discuss the effects of light and shadow after experiencing them firsthand.  However, we had no choice, but to cancel our rather vocal group activities, really testing our patience.   We experimented with a few online Lighting Detective activities, but they were lacking in vigor.
Started in 1990, the year 2020 marked the 30th anniversary of the Lighting Detectives.    An event to celebrate the anniversary was scheduled, but it will also have to wait for the end of the pandemic.  We hope we can reschedule this postponed, 30th-anniversary celebration in 2021.
The Lighting Detective Headquarters also moved from Shibuya Ward Jingumae 5 chome to Chuo Ward Tukuda 1 chome in March 2020.  Headquarters are situated along the cherry tree lined Sumida River.  We hope to enjoy next year`s cherry blossom season with all of you at a possible "Lighting Detective Cherry Blossom Viewing Event,"  but the situation still requires caution.
1  City Walks and Salons
City walks and salons are the foundation of our activities.  We plan to hold city walks by dividing into small groups of 5 or 6, and then discuss results at ZOOM salons during the pandemic.  We also hope to actively schedule city walks in regional cities and local areas.
2   National and International Lighting Surveys
The pandemic set limits on our national and international lighting survey activities and I think we need to continue to monitor the situation carefully.   However, we want to continue with the surveys and are joining forces with our friends around the world to enhance the contents of the World Lighting Journey on the Lighting Detective`s Website.
3   Children`s Workshop
Every year we hold several children-based events, including experiences with darkness,  experiences with a traditional Japanese open-hearth, candle lantern making,  Lighting Detective Junior Searching for Hero and Villains of Light and Light Up Ninja.    We hope you invite children of friends and family to participate together in these events.
4  Utilization of the Lighting Detective`s Website, Facebook and  Instagram accounts, and Plans for Publication
Along with our website, the Lighting Detectives have created accounts on Facebook and Instagram to reach even more people.  We feel like the distance between all members has closed considerably.  Also, plans for a long-awaited Lighting Detective publication will be revisited in 2021.
5  Expansion of the TNT Forum
In 2020 we were planning to hold a TNT Forum to celebrate the 30th anniversary of the Lighting Detectives in Tokyo or Singapore, but were forced to postpone because of the pandemic.   We are hoping to reschedule once the pandemic gets under control worldwide.
January, 2021
Chief of the Lighting Detectives
Kaoru Mende