Publications
This book is filled with research and reports from some of the most beautiful nightscapes around the world. Also
included are residentional lighting presentations from the annual TN Forum and an introduction to other
Lighting Detective activities. Written in both Japanese + English.
Kaoru Mende, editor.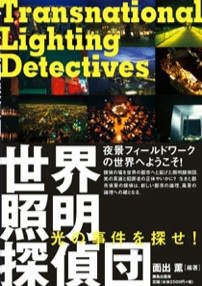 ---
Book: "You to can be a Lighting Detective"
The ultimate guide for nightscape hunting.
By: Kaoru Mende
Publisher: Nikkei BPPublishing
Printing: April 1, 1998
237 pg; 14.5cm x 21cm
Hardcover
Japanese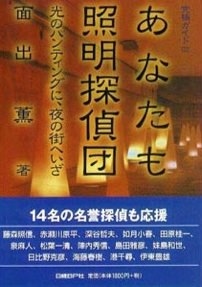 ---
Magazine: Lighting Detective SD Special Issue #23
The Lighting Detectives research of urban environmental lighting presented in the special issue series of SD.
Essays and reports from: Kaoru Mende, Noboru Kawazoe, Toyo Ito, Terunobu Fujimori, and others.
By: Kaoru Mende + LPA
Publisher: Kajima Publishing
Printing: October 5, 1993
132 pg; 22cm x 29.5cm
Softcover
Japanese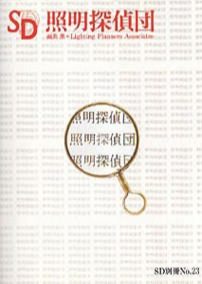 ---
Column Series: "Lighting Michelin"
"Lighting Michelin" was published in the interior magazine "Shitsunai".
Kaoru Mende + Lighting Detectives Photography: Satoshi Asakawa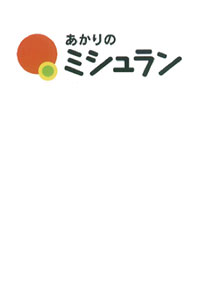 ---
TV / RADIO
Please see the Japanese page for details.
Other Contributions and Coverage