2017. 06. 08 – 06. 10
Kyoto, a city literally has a meaning of 'capital city,' used to serve as a capital of Japan for centuries. This gives no surprise that city is full of 1600 over historical temples and sublime gardens attracting a number of overseas tourists.
13th TNT forum was held in this beautiful and historic city with a theme, 'Heritage' with 10 lighting experts and students from Kyoto University of Art & Design, Kyoto University School of Architecture Housing and Environmental Design + Ishida Lab, Kyoto City University of Arts Environmental Design Lab and Kyoto Institute of Technology Sakata Lab. The forum discussed for a better and more 'Kyoto' like lighting environment.
■Day 0 (Closed Event)
TNT core members arrived in Kyoto from all over the world in the afternoon. After settling down, at 7pm, all gathered to go on a double decker bus tour to see night lighting of Kyoto city through the pouring rain. Followed by one memorable bus ride which got us all wet, members headed down to 'Café Independents' for a dinner and welcome party. 'Café Independents' was located at one nice art-deco inspired building called 'Art Complex 1928' which is one of the cultural properties in Kyoto.
Opening speech was given by Ushio and TNT core member, Ms. Kasai to give a good start to the forum and all enjoyed nice Spanish food and drinks.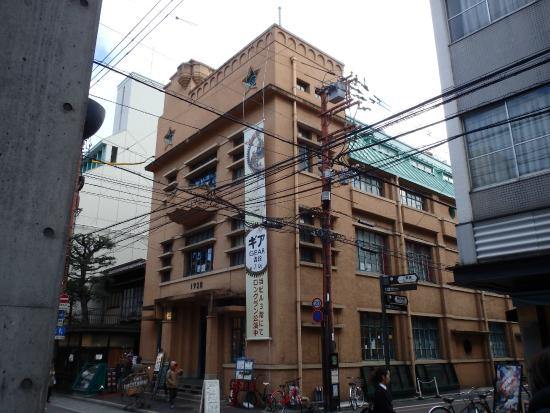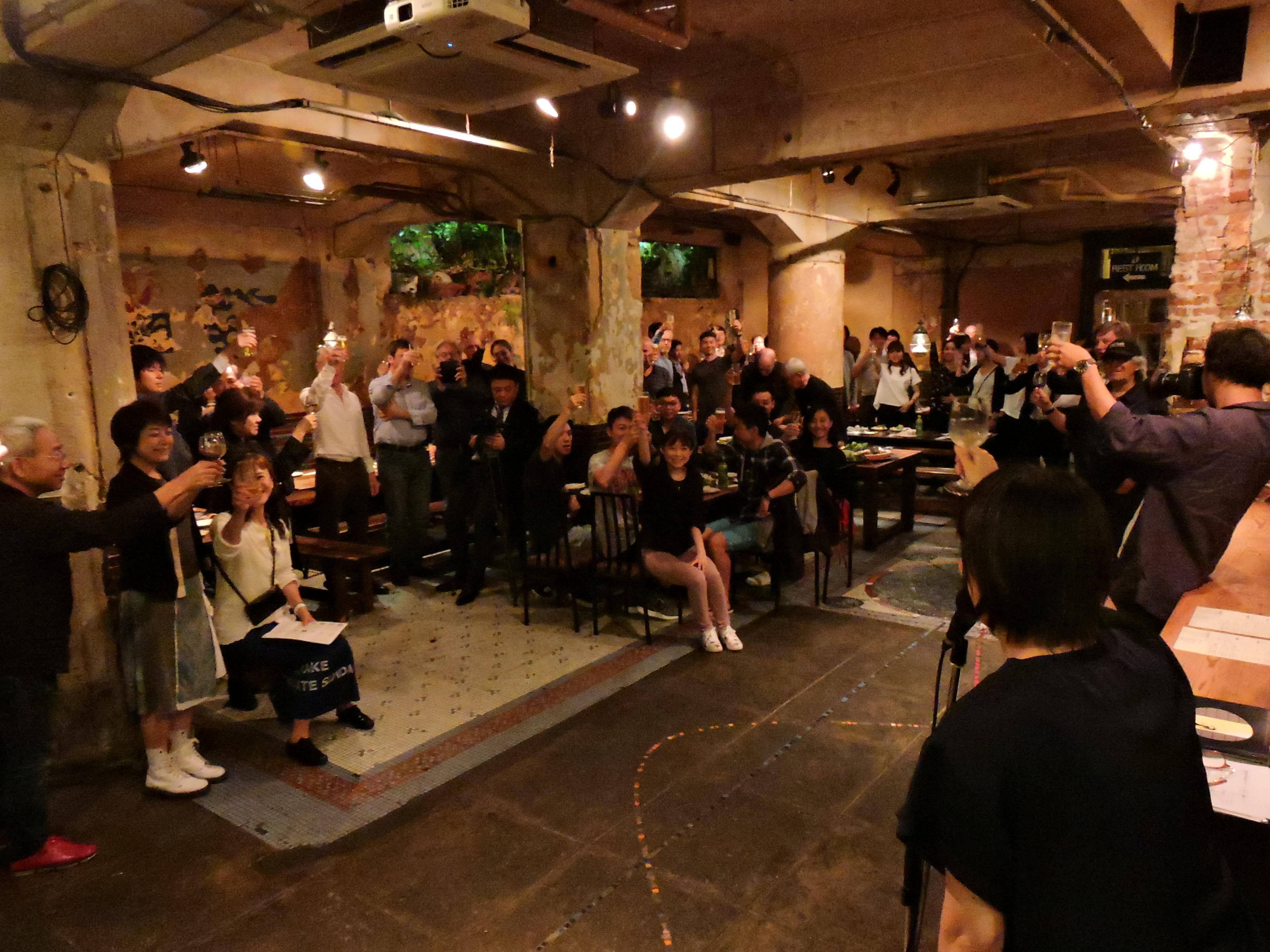 ■Day 1. Orientation and Talk Event
First day kickstarted with an orientation and lighting proposal discussion between students and TNT members at the Museum of Kyoto, another important cultural property of Kyoto designed by architect, Kingo Tatsuno.
At 6pm, the forum was opened to public. Mr. Mende gave a brief overview of the purpose of TNT forum and introduced Mayor of Kyoto city, TNT core members and professors of participating universities in Kyoto.
Students gave a thorough presentation including Kyoto lighting survey with selection of heroes and villains and proposed lighting scheme for Heian Jingu Shrine, Sosui Stream and Matsubara street in Kyoto.
After presentation by students, Mr. Katokawa , Mayor of Kyoto, went out to stage and shared his view on Kyoto lightscape and pondered on methods to get rid of villains of lighting and encourage heroes of lighting. He concluded by saying that local government should work together with the residents and owners of the buildings to make better light environment of Kyoto.
The forum continued with non-stop relay talk with a topic of 'heritage lighting.' Each TNT core members presented using 20 slides.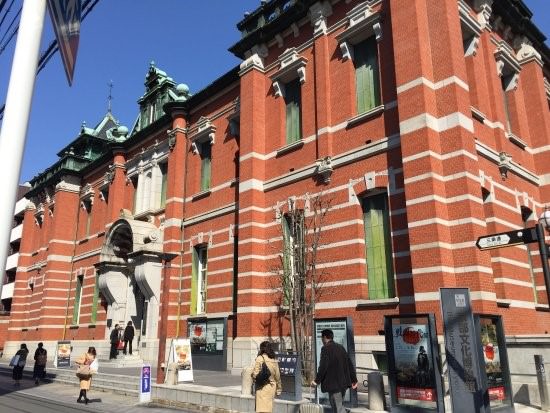 The Museum of Kyoto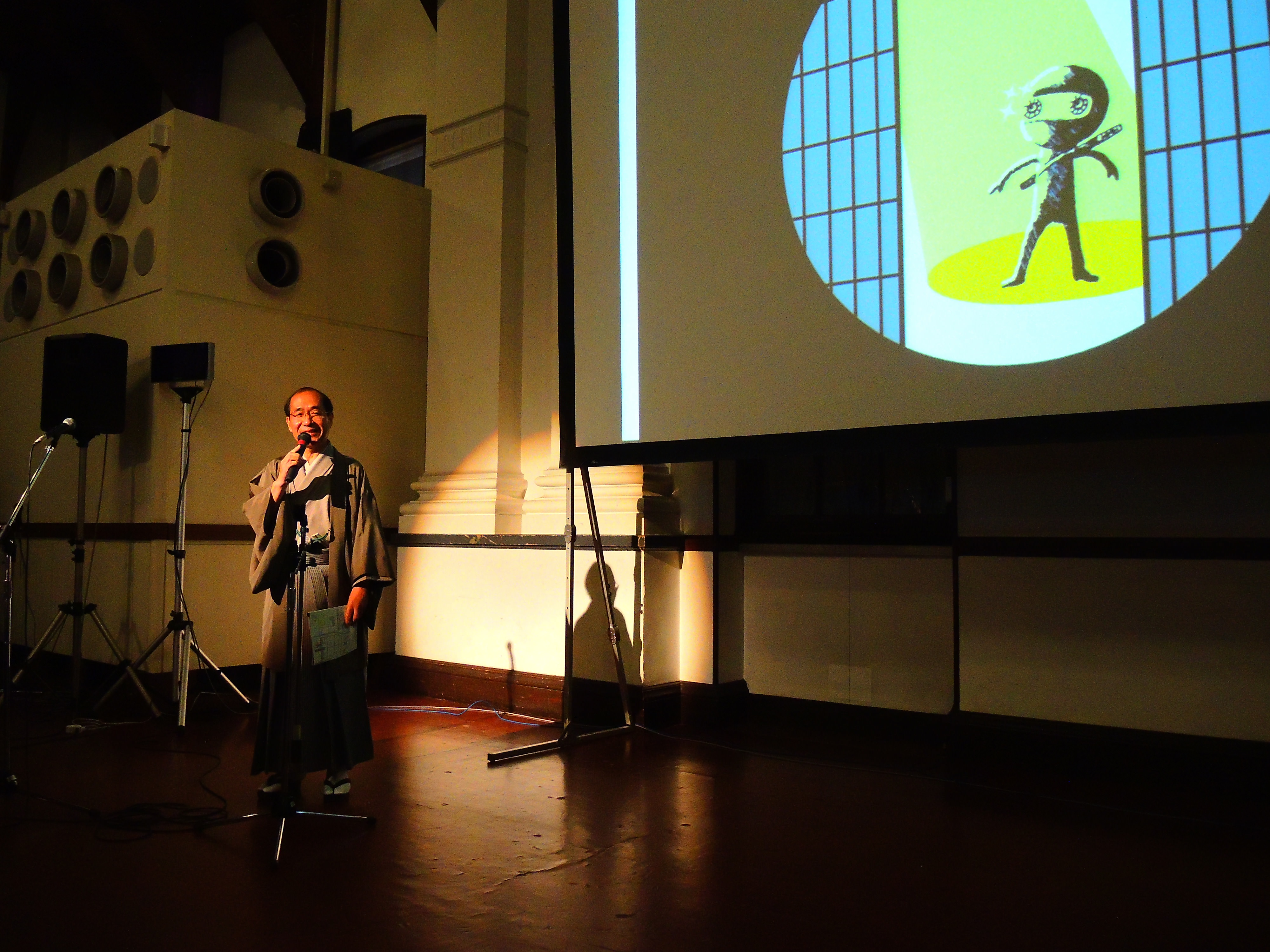 Speech by Mr. Katokawa, Mayor of Kyoto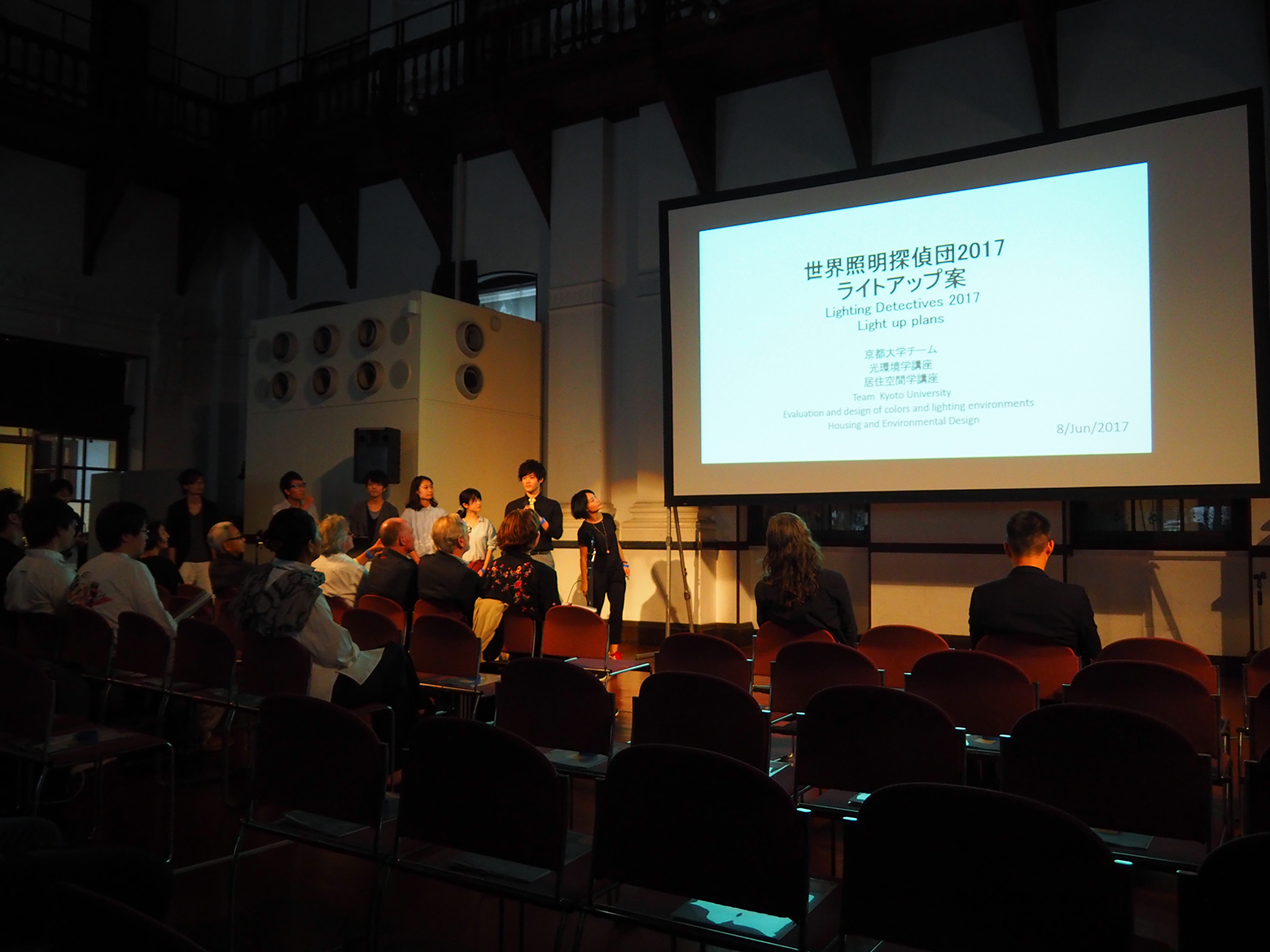 Students presenting their lighting survey and proposal
---
■Day 2. Light-up Ninja Workshop
Having our light-up workshop schedule coinciding with Kyoto Music Festival event 'Okazaki Loops,' some of the cultural zones of Kyoto called 'Okazaki area' had been strategically chosen as light-up locations. Heian Jingu Shrine and Sosui stream areas including Torri Gate and Shirakawa river were selected to help regenerate and boost cultural experiences in Okazaki area.
Although it is not part of Okazaki area, Matsubara street had also been selected with similar aim. The street, where you can find a stretch of historically important shops, are sadly being overlooked these days and students hoped to revive the street through the special light-ups.
Students and TNT members were divided into three teams: Team Heian Jingu led by Mr. Charles Stone, Mr. Gustavo Aviles and Mr. Ignacio Valero, Team Sosui Stream led by Mr. Uno Lai, Mr. Christof Fielstette and Mr. Jan Ejhed, Team Matsubara Street led by Ms. Aleksandra Stratimirovic, Ms. Lisbeth Skindbjerg and Ms. Reiko Kasai.
Teams first gathered in a round table to brush up the light up proposal. Starting from lighting concept to feasibility of achieving desired lighting effect, under the lead of TNT members, the light-up plans were being detailed and actualized as the discussion goes deeper.
From 5pm, three teams moved to site to test lighting fixtures and effect. There happened unforeseen difficulties along the way. One of the residents living besides the Sosui stream complaining that she was not aware of this light up event near her place, search light fixtures were too heavy to carry, lighting effect is not delivering the concept.. On this day, we all needed to work flexibly with the condition given finding resolution on the spot. We all worked until late to polish lighting design for a big day.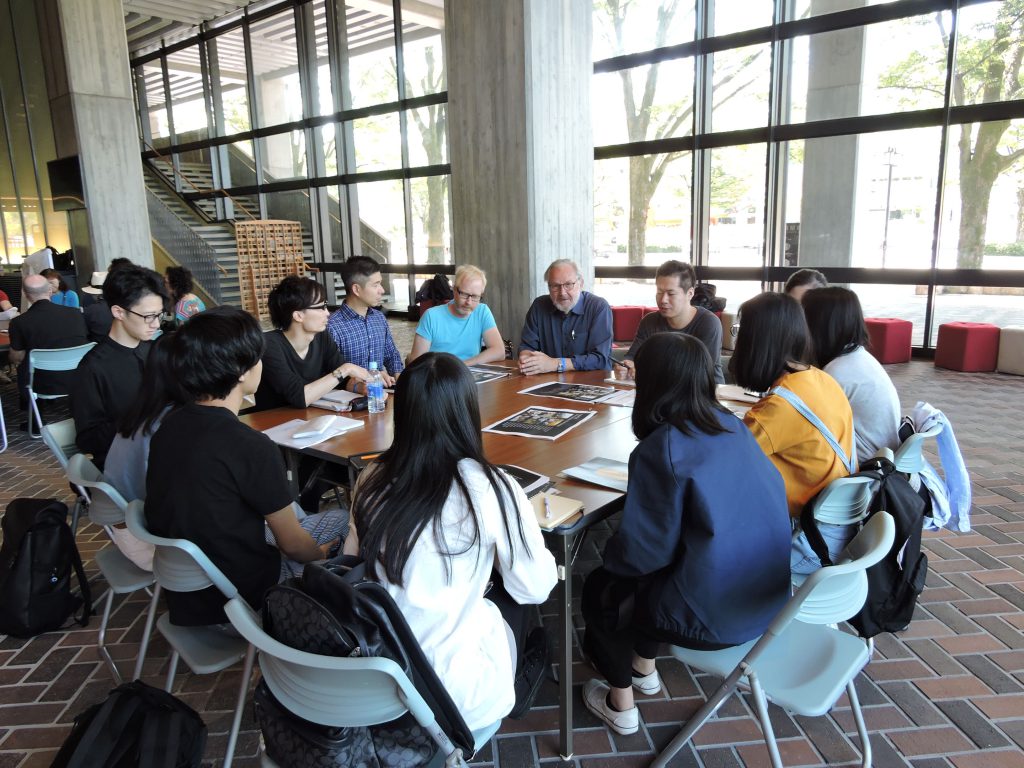 Lighting proposal discussion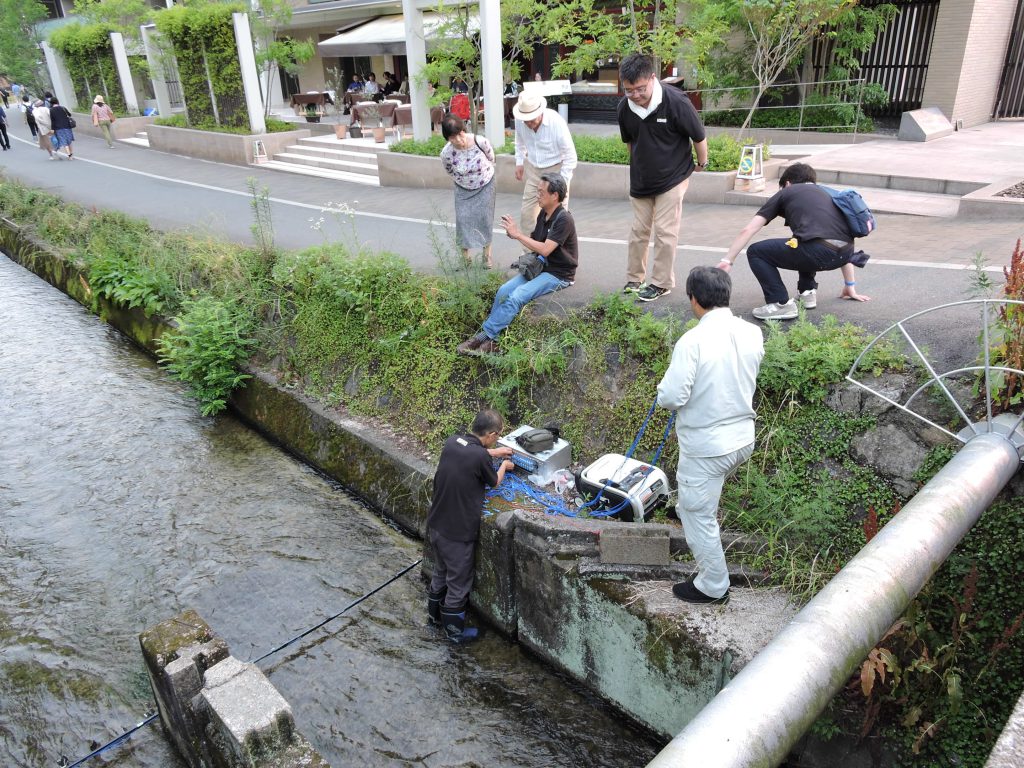 Lighting Test at Site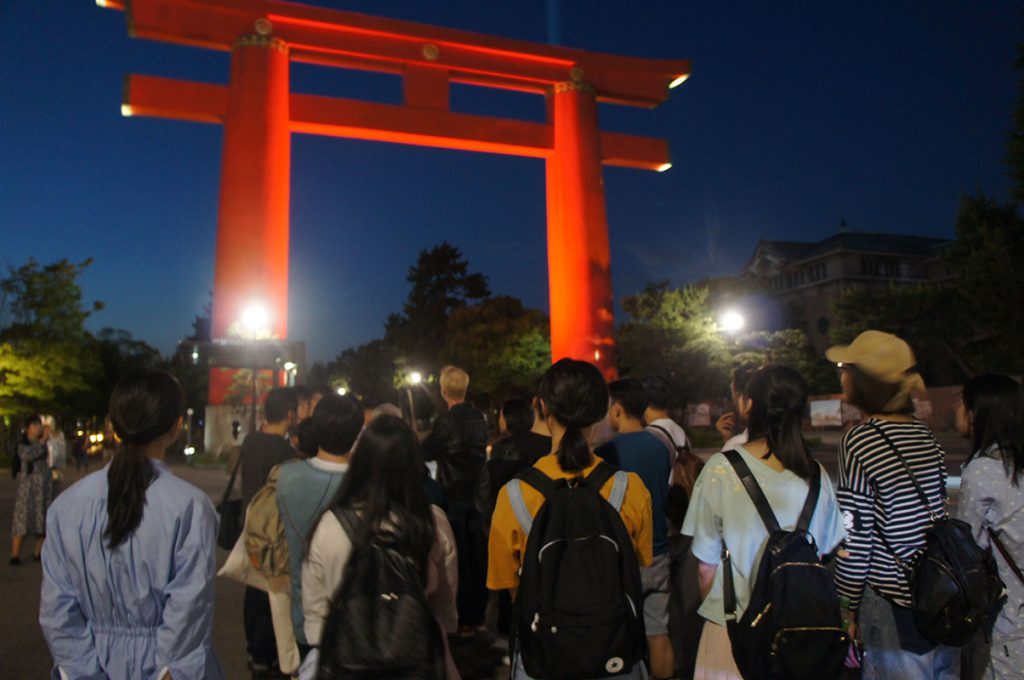 Lighting Test at Site
---
■Day 3. Talk Event, Light-Up Presentation, Farewell Party
Rohm Theatre, built as the first concert hall in Kyoto by Kunio Maekawa is now being utilised as the center of arts and culture in Kyoto. Talk event was held at the 3rd floor of this Rohm theatre.
Surrounded by bookshelves and Kyoto residents interested in 'lighting,' TNT members to share their own interpretations of heritage lighting with audiences.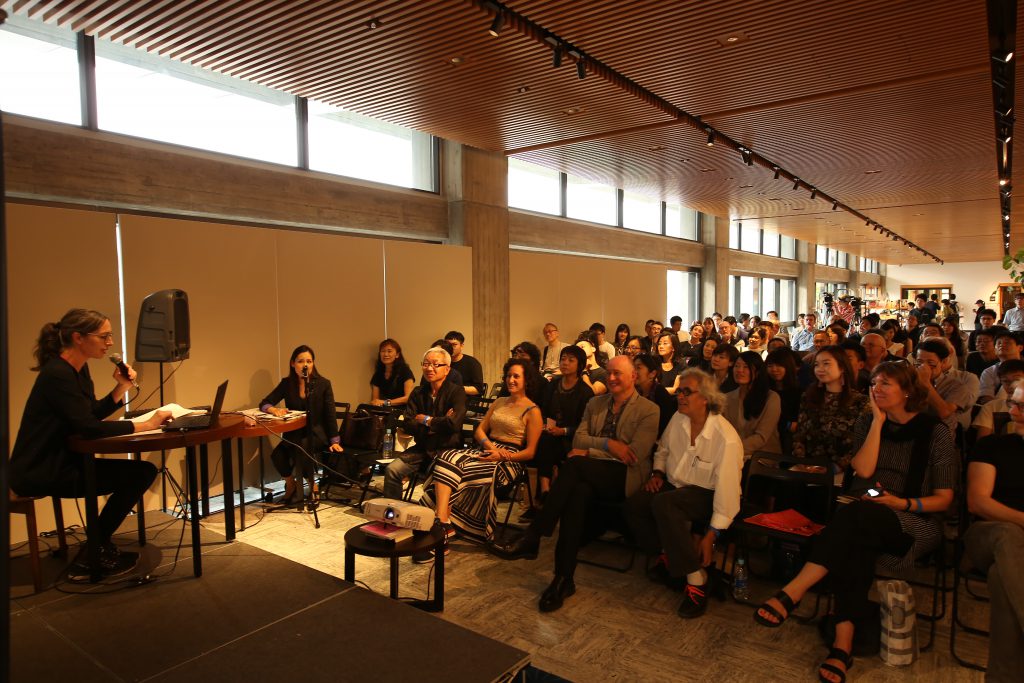 Talk Event, TNT member presentation at Rohm Theatre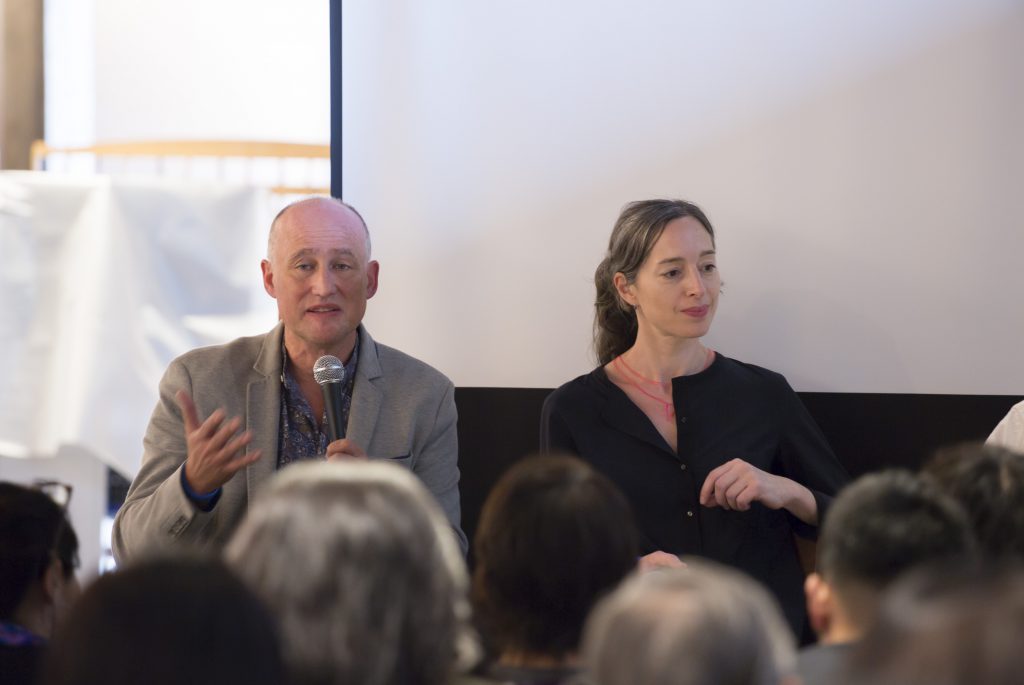 Talk Event, Q & A session with audiences
---
After a heated discussion on heritage and Kyoto lighting, all proceeded onto bus to review light-up presentation at three different locations. With unusual and fun lighting, city has transformed overnight out from its mundane appearance and was surely catching a lot of attentions of many citizens in Kyoto. Some people were wondering what was happening on the day as we had too many search lights shining to the sky. Students at each area presented their lighting concept and shared hardships and stories during the site work. They had found themselves very proud for successfully completing a big project. TNT core members gave a congratulation and feedback to all students.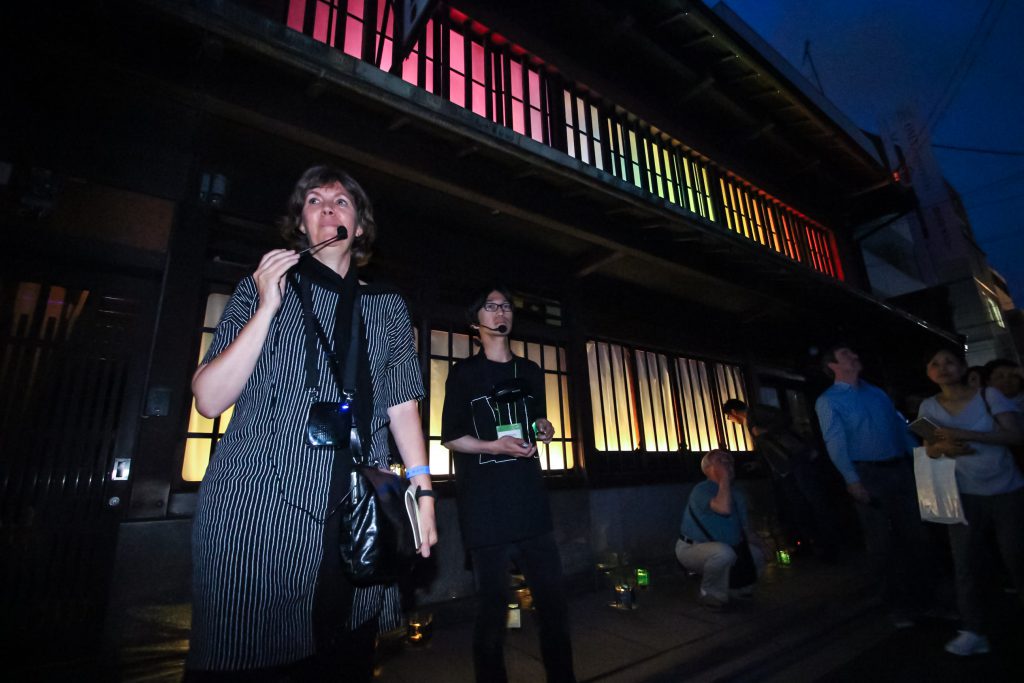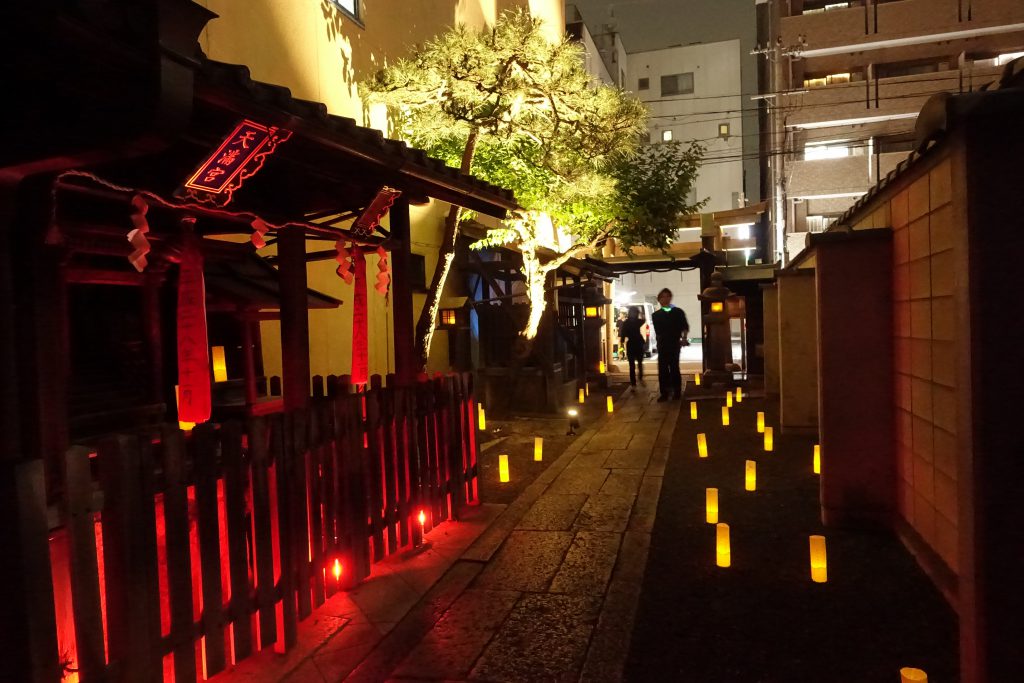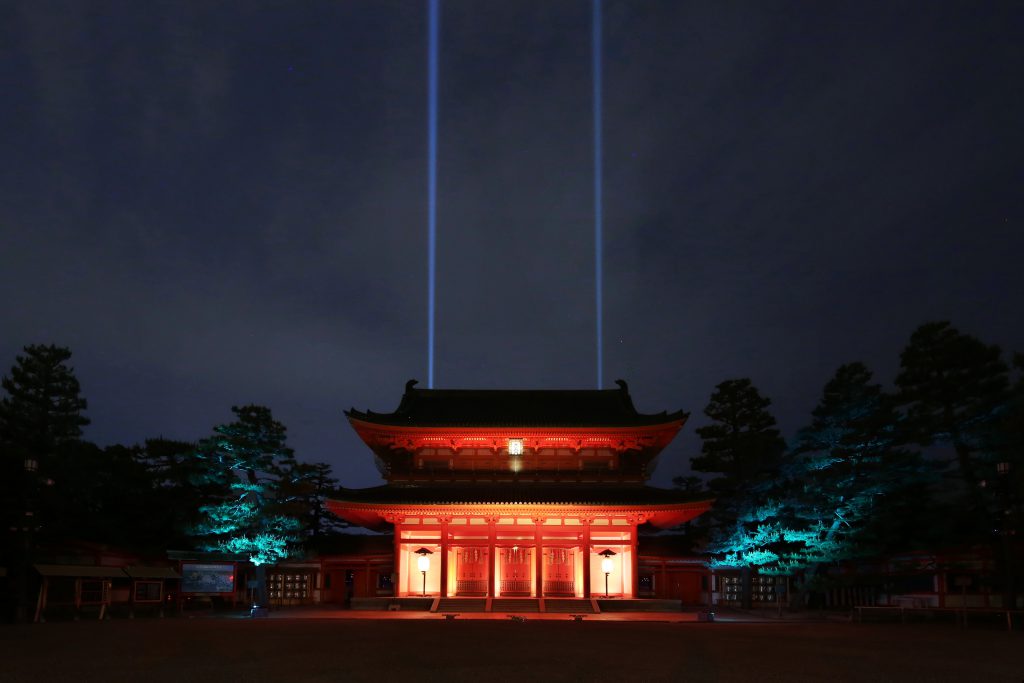 Light-up presentation
---
From preparation to execution stage, it was a long journey for both students and TNT members. To celebrate and summarise a successful event, students and TNT members gathered at the Kyoto Modern Terrace for a farewell party.
TNT forum and light-up event worked as a small platform to think about future of lighting in Kyoto. We all hope to see more of light conscious people in Kyoto and unique but very pleasant lighting environment for this charming city to be realised in nearer future.