Nightwatching Tour:Hachijo-Jima Island
Tour to Experience Natural Light That Never Happened
July 2nd, 2017Written by: Noriko Higashi
Hachijojima Night Watching Tour, which was planned on the 2nd and 3nd in July. We were all super excited as the Light Watching Tour was planned for the first time in three years. Guess what happens to us?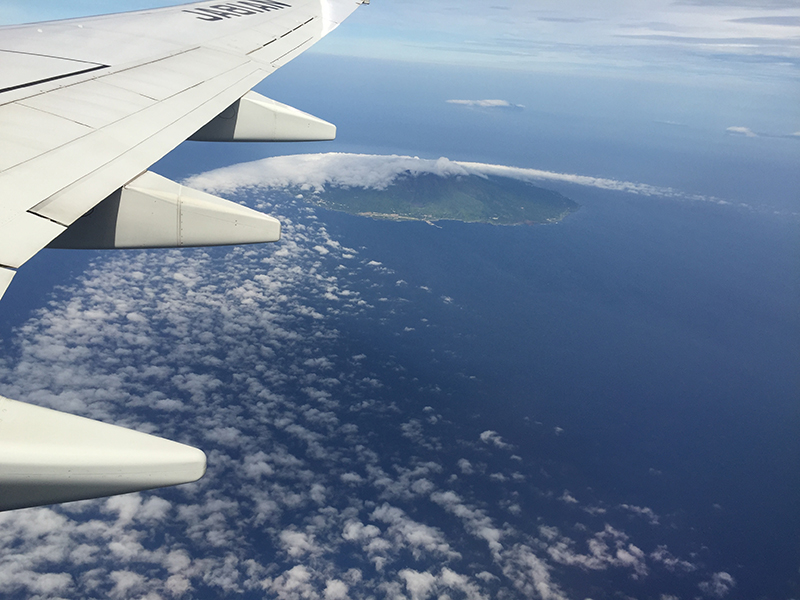 Although there are clouds on other islands, the island can be seen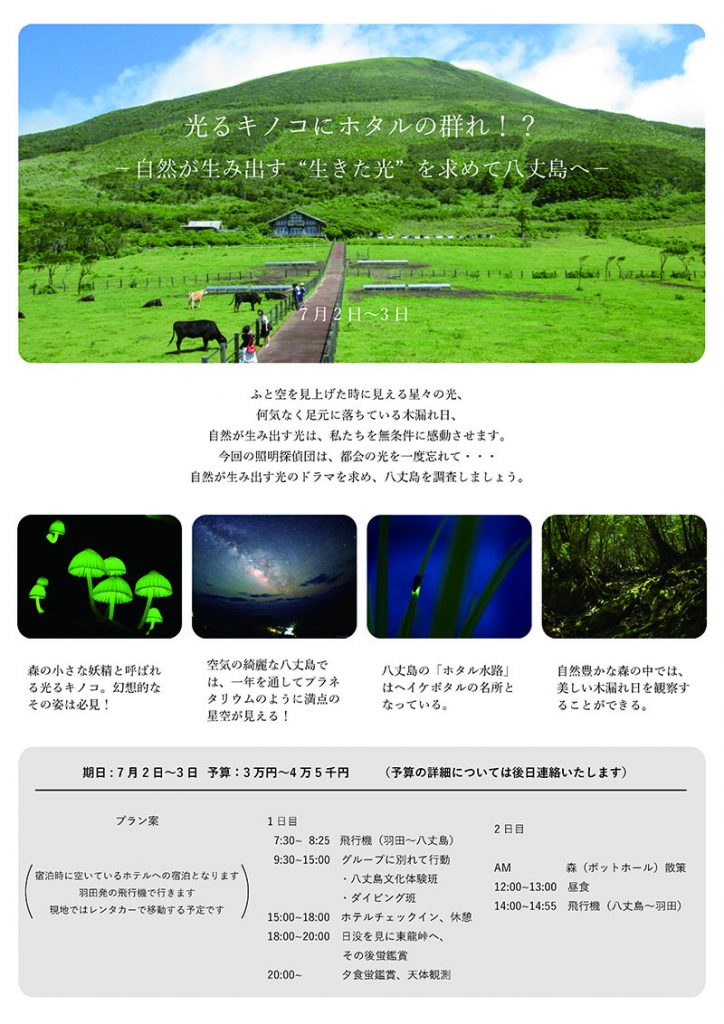 Flyer for the tour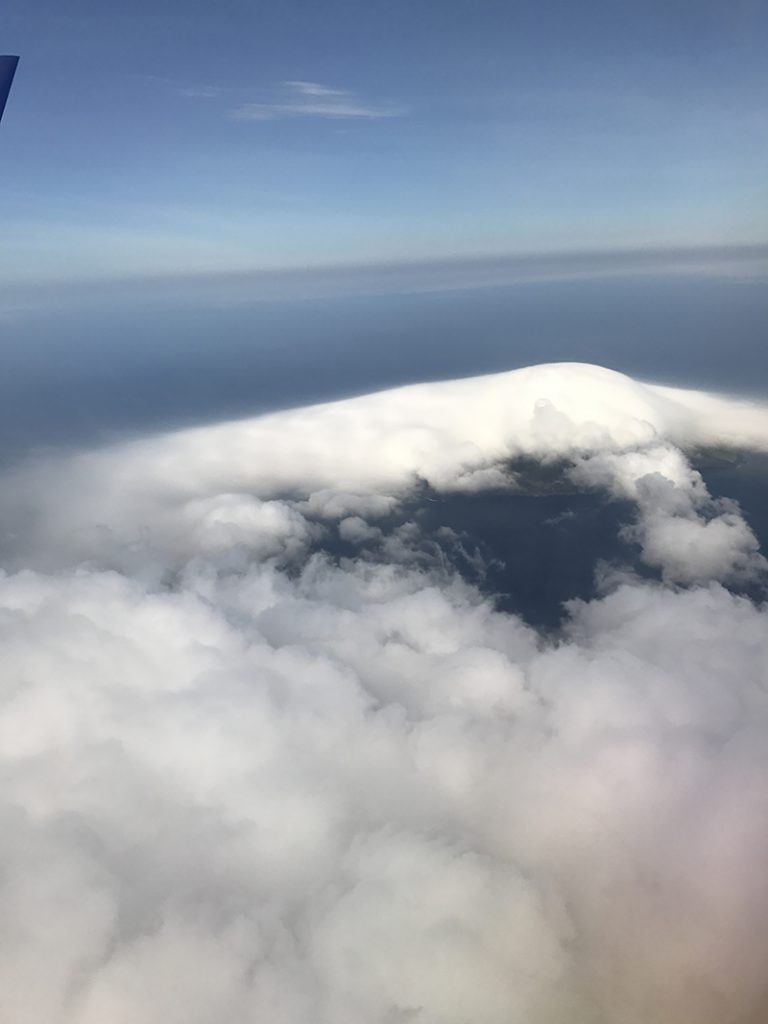 Hachijojima which was supposed to be under the eyes was covered entirely with clouds and fog, and we could not see any part of Island
Glowing mushrooms, fireflies, sunlight falling through tropical rainforest in the summer, the sunset falling into the sea, and starry sky. Expecting to experience various kinds of natural light, we decided to visit Hachijojima for this year's annual night view watching tour.
Although it was right in the middle of a rainy season, we were blessed with perfect sunny weather in early summer. There was also a forecast that the day would become the hottest day this year in Tokyo. To board a flight departing Haneda airport at 7:30am, our group of 12 members met up at a boarding gate at 7:00 in the morning.
One of our members, supposed to be feeling excited, seemed worried and said "We might not able to fly." "I heard that flights can return to Haneda airport even if they fly" said another.
Flight status display showed our flight was "under adjustment."
Announcement said "Please understand that although this flight would depart, it is possible that we may return to Haneda depending on the weather condition in Hachijojima."
We wondered if there was such a thing that we were returning to the airport even though the sky was crystal clear at Haneda. Members got on board the plane with hopes and fears.
Even inside the cabin, the captain repeatedly announced that it might return to the airport. Also it seemed that all three flights on the day before had been canceled.
Our plane, though, departed the Haneda Airport.
We were watching Mt. Fuji from the sky and overlooking Hatsushima, Oshima, Miyakejima ¬– the Izu islands. Clouds were visible but the weather was nice and visibility was also good.
We thought everything would be okay.
The plane was finally approaching above Hachijojima and there was an announcement saying "The plane has entered the landing mode."
There was even applause by passengers. We once felt relieved.
We then start preparing and reviewing the timetable upon arrival, and all of sudden, the plane began to climb again. An in-flight announcement told "We were suspended from landing as we can't find a runway due to heavy fog. We have to wait and see if the sky gets less foggy."
Looking outside window, there was this heavy chunk of cloud. Somehow the cloud seemed so settled just above the island and seemed unlikely to go anywhere. After turning above the island several times, the captain decided to return to Haneda airport due to a weather update that the clouds would not be cleared all day on that day. Despite the fact that we flew to just above the island in addition to that it was sunny around the island, our aircraft ended up being unable to land.
Returning to Haneda, we couldn't just give up and decided to see what would happen to the next flight for a moment. When we were having an unplanned breakfast at a food court at the airport, there was an announcement that the next flight got also canceled. We later heard that clouds at Hachijojima would get barely cleared during this season, and all flights were canceled for 5 consecutive days this time. This island seems to be so close, yet so far.
Hachijojima Natural Light Experience Tour was never happened this time, but we made up our mind to come back again. (Noriko Higashi)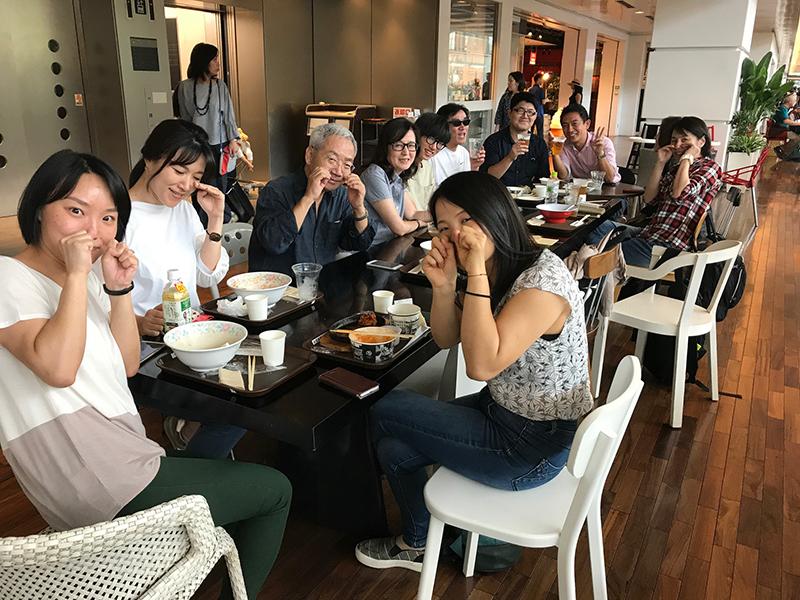 We promised we would go back to Hachijo-Jima!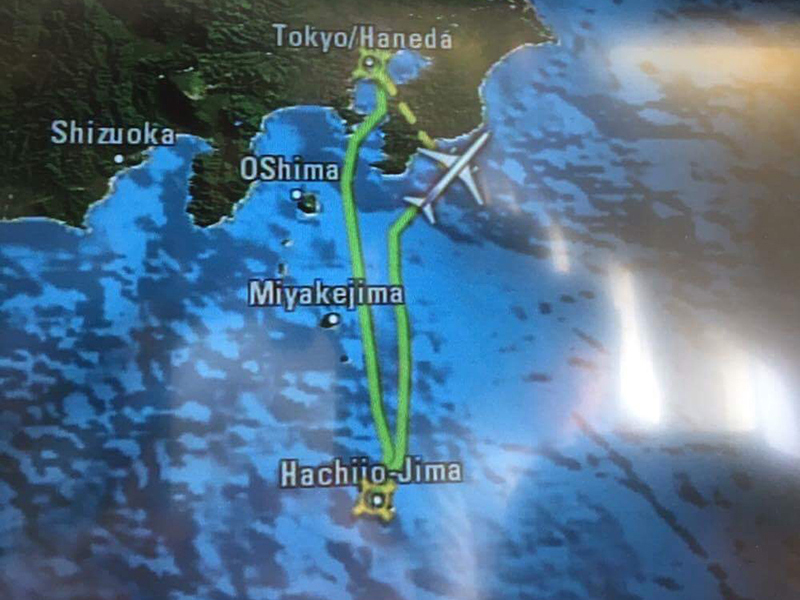 Have you seen such flight route before?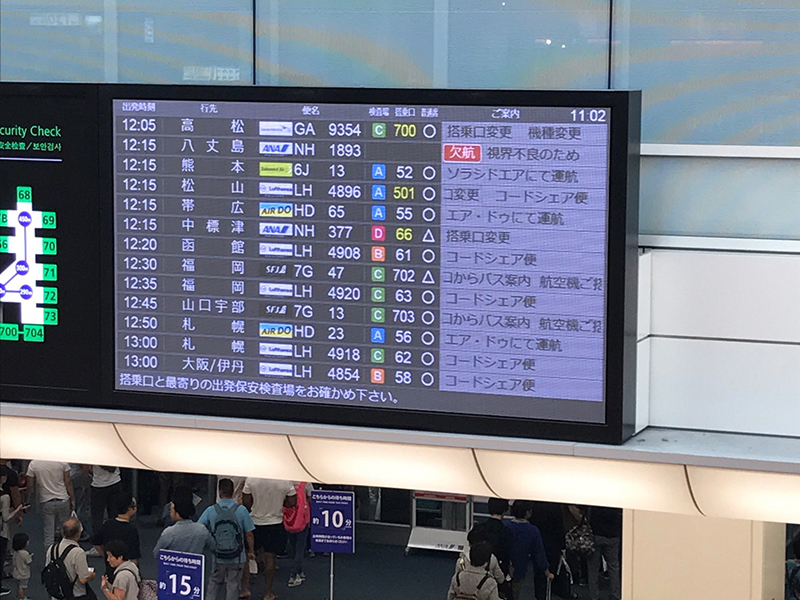 Next flight was also cancelled
---