Singapore Night Walk No.4: Traveleisure – Jewel Changi at Dawn
2019/07/19 Sunyoung Hwang+Mayumi Banno+Sherri Goh+Niken Wulandari Sutanto
Night walk in the month of July to talk about lighting at Jewel Changi Airport, a massive new retail and lifestyle complex in Singapore!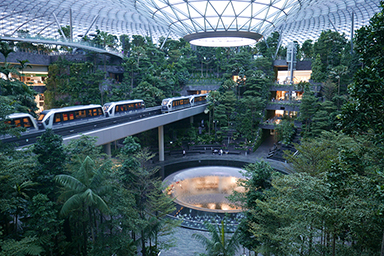 Strategically located in the heart of Singapore Changi Airport, Jewel Changi Airport is a world-class multi-dimensional lifestyle destination that comprises a myriad range of offering including gardens and attractions, retail and dining offerings, a hotel and facilities for airport operations. The balance of daylight and the use of light fixtures is well thought throughout the complex, and in the evening, expressions of light are still gradually changing as time slips by, for a full 24-hours of pre-set lighting operations.
This time lighting detectives visited Jewel during off-peak hours to experience lighting transition until sunrises. Our early riser detective members of around 20 people were gathered at Jewel at 5:30AM and had a walk from forest valley to basement, retail areas, gateway gardens and to L5d attractions when almost no one is around. We were lucky enough to get free, exclusive access to some of the attractions in L5d. The entrance gates were open specially for lighting detective members on this day. (Yey!)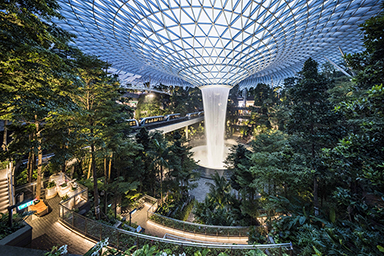 Backgrounds of our participants were diverse. About 20% of people were coming from lighting / Design industry and the rest were from non- design industry.
Pre-requisite to join this night walk was to first experience the Jewel lighting show during evening peak hours (7:30pm – 12:30am). Usually, during the show time, as you can imagine, entire forest valley is filled with people and the space is full of colours of lights and special effects. We hoped to share different face of jewel during off-peak hours with participants and discuss further on how a place like Jewel should be lighted up differently in 24-hour cycle.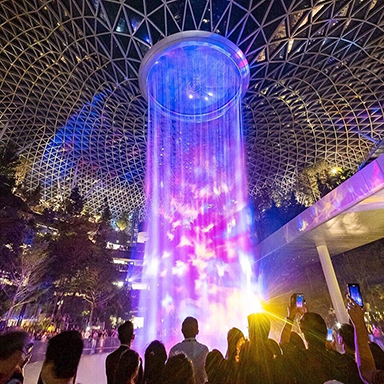 Since few of our lighting detectives' members worked on the architectural lighting of Jewel project, interesting history of the project and brief information were shared. With the understanding of basic lighting concept of the project, lighting detectives walked the site to look for hero and villains of lighting.
After the walk of about 1.5 hours to different parts of Jewel, we gathered down to discuss what we have witnessed and found out today in terms of lighting. By the time we set down, it was already morning.
Using facebook event page, participants uploaded their own heroes and villains and shared their insights with others. As can be seen from some hero pictures on the right, many participants appreciated natural lighting that comes to Jewel through the glass dome. The amount of artificial lights are minimised few hours before the sunrise to bring more nature into the building by allowing darkness, which is what we are supposed to have at night. Some of the popular hero picks were landscape lighting at L5d, mirror maze lighting and also very dim forest valley lights during early morning time. It could not be well captured in the picture but fibre optic lighting that speaks louder when all the forest valley lighting were dimmed (to almost completely off) was enjoyed by the participants.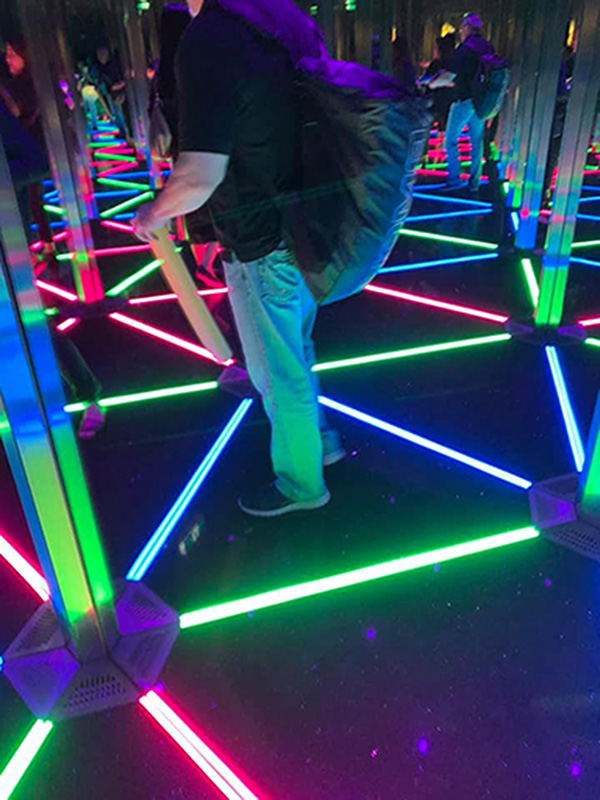 Popular picks of villains were signages and media wall. These seem to interrupt the peaceful morning time scene of nature. Another frequent pick was the suspended spotlight at East Gateway Garden. The tilting angle seemed glary at certain view points.
We also discussed on how lighting should be operated for a place like Jewel. We threw a question whether the lights for forest valley area should be kept colourful and bright since there could be a travellers transiting only for few hours during off peak hours. Majority of us thought that lighting should be more silenced during late night hours to keep the serenity of the space. It was tough for all of us to wake up so early but it was one interesting and refreshing experience for all. (Sunyoung Hwang)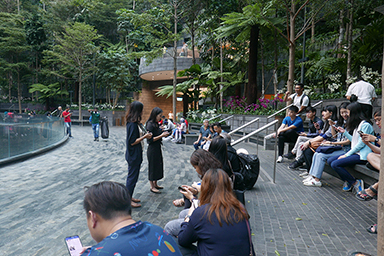 Discussion time at Forest Valley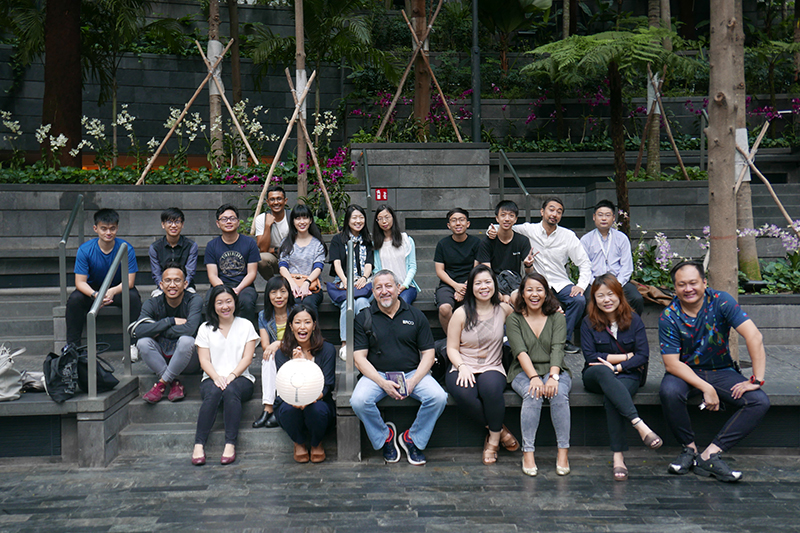 Final Group Picture
---