Interviewer: Raina Jiang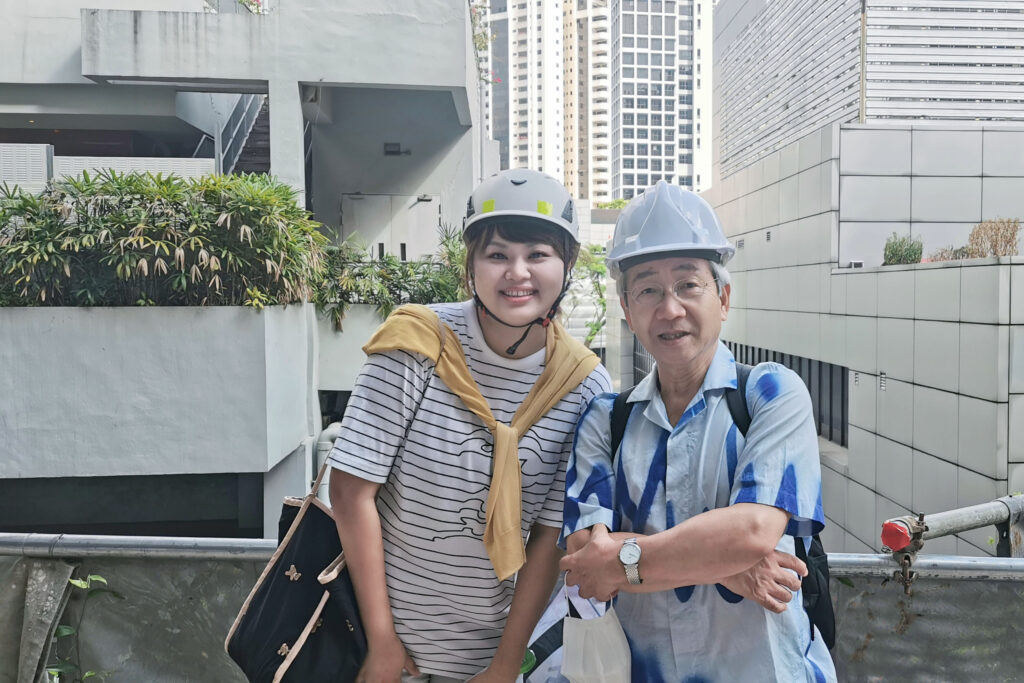 Raina: Mr. Mende. Now our company projects in China are mostly in big cities or metropolis. I think we will have more projects in smaller cities or even countryside in the future. People in small cities may want to spend money on their houses or cars first. But lighting will be more and more important in their daily life. This will be true in ASEAN and global as well.
Mende: Do you think there are a lot differences between big cities and small cities?
Raina: Yes, I think big cities have more jobs and big companies. People living in metropolis may come from everywhere. They are more open. But most of the metropolis have similarities. There are skyscrapers, towers, artificial lakes etc. In contrast, small cities keep their unique traditions. They vary with each other a lot, because they have their own characters, histories, climates and sceneries.
Mende: Which city do you consider as the 1st, 2nd or 3rd tiers?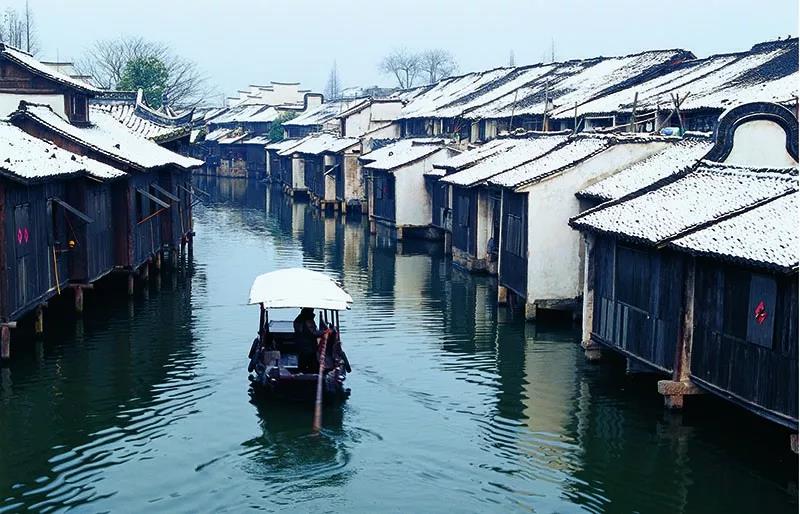 Raina: Normally I consider Beijing, Shanghai, Shenzhen, Hong Kong, Guangzhou, Chong Qing as the first-tier city, second tiers city like my home town Qingdao, Xiamen, Dalian, Xian and some provincial capital cities.
Mende: Is Chongqing classified as the 1st tier city?
Raina: I think Chongqing is currently developing very well and is ruled directly by the administration of central government. It's not under Sichuan Province. Same as Shanghai. Although by GDP, Chongqing is lower than the others.
Mende: Do the third-tier cities get smaller areas than 2nd tier Cities do?
Raina: Usually the rating of a city is based on the city's GDP.
Mende: Which city are you born in?
Raina: I was born in Heilongjiang, the northernmost province in China. I wonder if you know this province It's near Russia. When I was a child, my father took me to the China-Russia border by motorcycle. It takes only take a few hours. But I grow up in Qingdao. In my grandfather's era, Qingdao was not rich, while the industry in Heilongjiang was well developed, so my grandfather went there to work. When the economy of Qingdao got better in the 1990s, we returned to our hometown.
Mende: China is a very big country. It's a one nation but contains many different cultures.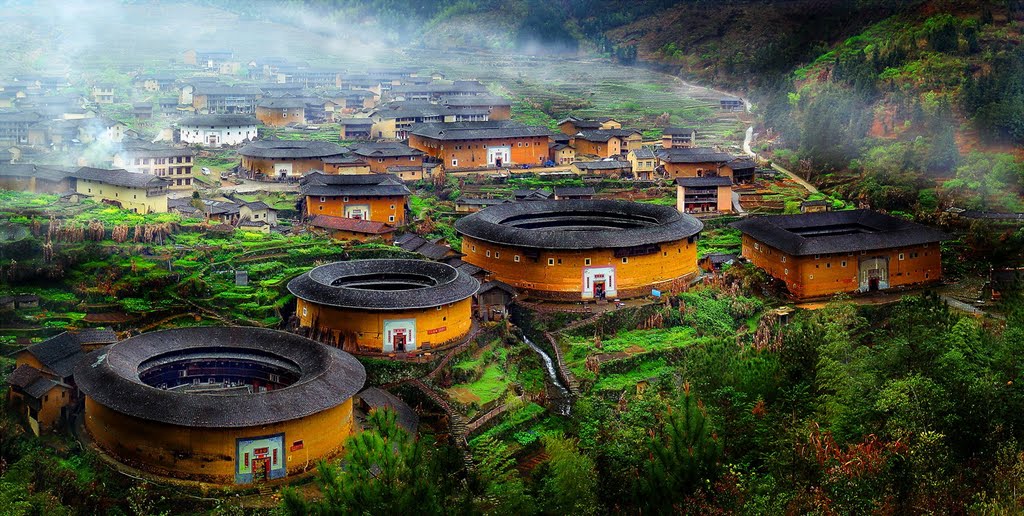 Raina: Yes, different areas have different characters. I have some images. There are also many special buildings in the suburbs of China that are very interesting and distinctive. The "Hakka walled village" which is more in Anhui and Fujian provinces. The houses are used to protect against wild animals or foreign invasions. When it rains, rainwater flows from the middle of the house into the inner courtyard. Water represents wealth, so those buildings are symbols of gathering wealth. I really like our Potala Palace project, which makes the Potala Palace more culturally distinctive and majestic at night in the highlands.
Mende: Some interesting small projects are very challenging for us, and also exciting. Local policies are different, so sometimes we are not able to finalize the whole project.
Raina: I think in small cities, the local governments play important roles. Most lighting projects are conducted by the local government. In those projects, we may need to suggest more details and show them some of our previous lighting projects. Would you think the Shenzhen government now is more interested in lighting?
Mende: Nowadays lighting in China is much improved. In terms of light pollution, there are less façade lightings. I am expecting Chinese people know what are important and benefits of lighting design. Nowadays all lightings are for welcoming tourists, and promoting very strong China.
Raina: Sometimes I am very surprised that Qingdao has the media façade lightings. My family went the downtown and they enjoyed the lighting. However, one of my friends lives on the opposite side of the multimedia curtain walls and she complained that she couldn't sleep, and asked me if the lighting was right. I hope lighting projects in small cities can be more carefully considered.
I have wondered why Chinese like colourful media façade lighting. I think I got the answer from my grandma. She likes to ware colourful cloth, because in her younger era, China was still poor, she worked at a factory, dressed in black & white or grey cloth every day. At that time, fancy colourful fabrics were very rare.
Mende: I am aware of the future of China. Chinese people are always very rush to make decisions. At very high speed. Previously we held exhibition titled "Nightscape in 2050". For me 2050 is quietreasonable time span. But when I discussed with Shenzhen local government, why we should think about 2050 in China, they said 2050 was too far and 2030 may be maximum. That means Chinese people trying to change their lives at very high-speed. So maybe next 10 or 20years, lighting in China will be very different. Media façade could be replaced by something else.
Raina: I watched a TV show two years ago reporting the Government had already noted some lighting issues. They wanted the entire nation to save energy, and local governments to save their money. They asked no light pollution. President Xi Jinping has also been advocating frugality and environmental protection. I think this is a very good sign. But it may take some time, especially at small cities.
Mende: China has the strong economy. There are many powerful entrepreneurs who have also invited many famous architects to design buildings and urban planning. Perhaps there are more possibilities for future lighting as well.
Raina: Yes, they will slowly pay attention to the importance of lighting. In my hometown lighting planning are done just by lighting suppliers. People aren't aware what lighting design is.
Mende: There were the same situations in Japan, maybe 35 to 40 years ago. Before we set up our company in Tokyo. Lighting manufacturer is the only one actor to design lighting. I was working for lighting manufacturer in 12 years before setting up LPA. Now things have been changed from that time.
Raina: By the way I think our Lighting Detective group event in Shenzhen was meaningful. We invited young university students to learn about lighting. This is an investment for the future.In a few years I think these college students will become outstanding talents. Their knowledge can also make China a better place to live and help us spread the importance of lighting.
Thank you Mr. Mende for your sharing today.