Georgetown is a town with a very colonial atmosphere. The entire city still has many surviving historical landmarks from its period of British rule and a collective colonial feel to its cityscape. However, it is very different then the beauty displayed in a European city, with a more lived-in feel.
---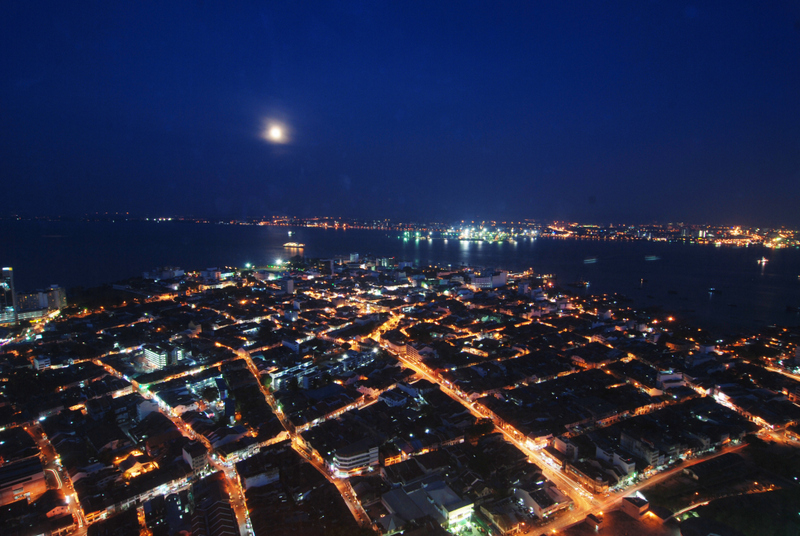 A panoramic view of Georgetown from the observation tower in the city center. From above, light spills out from dark city blocks of buildings to highlight the few roadways. From this location both the city and bay are visible, making it a prime viewing spot and a chance to slow down and take in the view.
---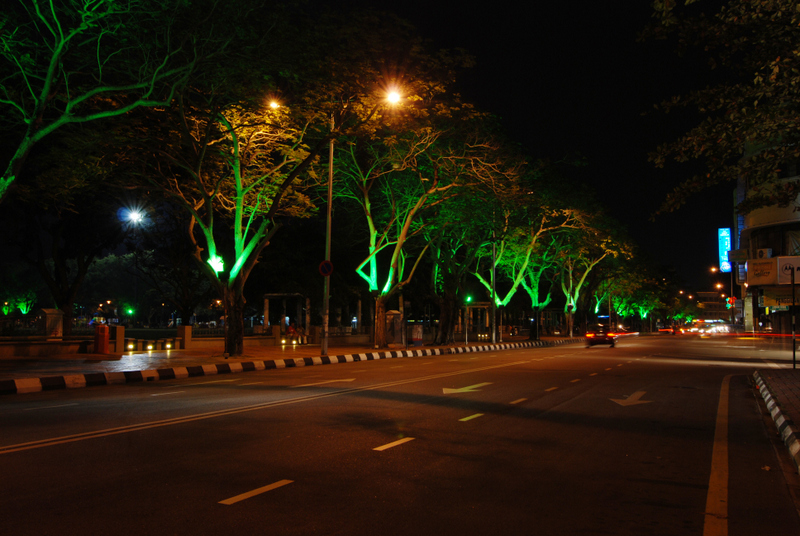 Green spotlights up lighting rows of trees were visible in several places around the city. It's a little eerie at first, but the foliage seems very vivid and is a unique characteristic of this quiet city.
---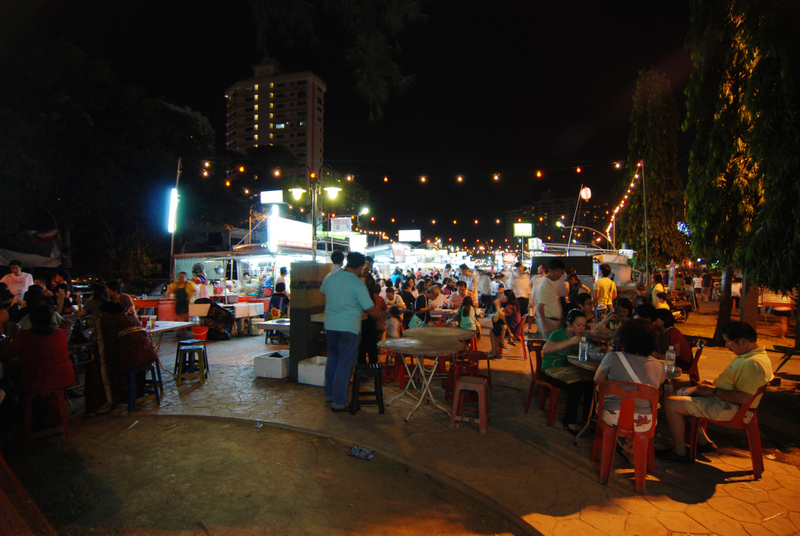 During the day this is not a heavily traveled area, but when the sun goes down food booths line the sidewalks and festive lanterns hang overhead, a typical reminder of Asian inspired lighting.