Written by Charles Stone
Lighting Designer
New York・Seattle・Tucson
My favorite memories as a Lighting Detective are those hours spent around a table or in a circle of chairs with the other Core Detectives talking about light. We come from 12 countries and varying professional backgrounds. I am always thrilled by their wide ranging poetic and scientific observations about light, as artists, practitioners, educators….and lighting designers.
The one unique and crucial ability of a career Lighting Design professional is our observation skill: we are and must be, Expert Observers. This means we must understand the science and application of light, and that we must be able to express, often in words alone, as Detective Gustavo would say, "..how the light feels."
During these past 18 months, in the FMS studios, our hands-on evaluation of light fittings, whether in mock ups or in the daily parade of manufacturers' products … has gone dark. Normally, we are fiddling with lights, discussing how the beam looks on a wall, and disassembling samples (sometimes breaking them "by accident".) The remarkable dynamic range of the human eye requires us to pay attention to high lux level experiences too. Alas, we have also been missing daylight mock ups and site visits to evaluate daylighting. These absent observation activities create a problem that must to be solved.
If you wish to be (or remain) an Expert Observer, it's not enough to look at lighting effects in the world: you must record your observations – both in words and pictures. Actually, the pictures of what we observe come first…. then the words follow. For sure, even core Lighting Detectives must continually hone and improve their observation skills… lest they fade from neglect.
I have spent much of the pandemic in Tucson, Arizona, USA. This summer, we made a road trip to some extraordinary natural wonders in the Four Corners area of the American Southwest. I had two constant companions on these trips: my lovely wife and my iPhone 12 Pro, my only camera on these travels.
As iPhone cameras have gotten better at capturing "pictures of light", I abandoned my other cameras and have practiced the adage that "the best camera is the one you have with you." We will NOT now delve into the technical attributes of the iPhone, but simply remind you that understanding how this camera operates is critical; in particular, understanding both its limitations and the particular luminous envelope in which successful images can be captured is necessary.
We set out on our journeys north of Tucson: a quest to capture particular observations. If you wish to re-create my route and find these images, prepare yourself for long drives. For example, Arches National Park and Canyon de Chelly are remote and wild, not on the way to anything else. Travel is not always necessary: my full moon by the fireplace and monsoon rainbow pictures only required that I take ten steps.
When YOU arrive at your places of wonder, look carefully at the luminous environment, the intensity and direction of the light, the blackness and gradients of the shadows, the range of hues, the harshness and softness, and the feeling you have. Then, frame with care that thing that catches your eye. Of course, the picture is already there. If you place your camera where the light is favorable, you can catch the image. All you have to do is stand in the light.
---
Full Moon Rising in Tuscon
Petrified Forest National Park
Canyon de Chelly National Monument
Fifth Avenue in Arches National Park
Bryce Canyon National Park
Monsoon Rainbow
821 miles (1321km) in the Desert
---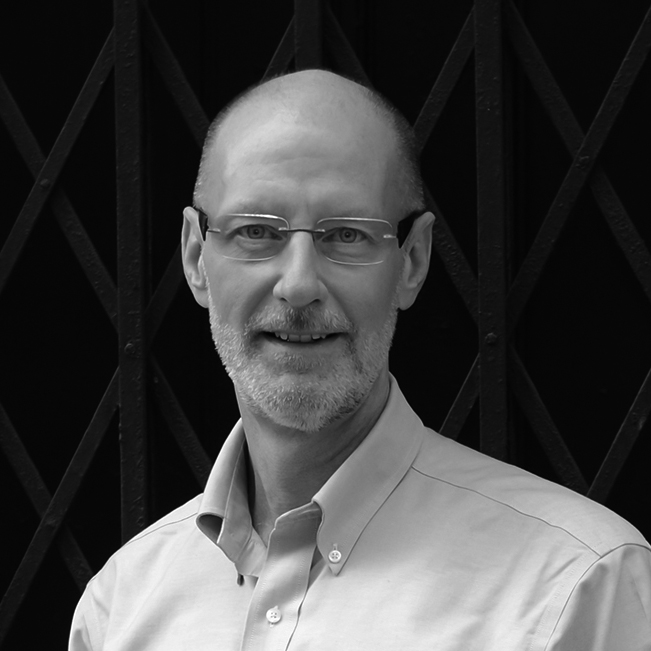 Charles Stone
Lighting Designer
Fisher Marantz Stone (FMS) President
New York
From studios New York and Seattle, FMS has lighted thousands of projects worldwide. Charles's Traveling Light series has visited twenty countries.
---