Written by Acharawan Chutarat
Lighting Designer
Bangkok
There is still the bright side in every dark situation, especially during the COVID-19 pandemic. At least, it has brought up opportunities for our friends of light to become closer, to share ideas, and to learn from each other by online communications. Enlighten Asia 2021* keeps us connected. Thank you Mr.Mende to think about us.
Since April 2021, the situation in Bangkok has been worsened until the time I am writing this article. KMUTT has announced the temporary closure of all campuses in Bangkok from July 12, 2021, and uses online teaching/learning throughout semester 1/2021. It means no official face-to-face activities until December 2021. However, our students insisted to join the lighting workshop and expressed their passion that I can feel. Students have made good progress in their own way which I very much enjoy working with them. We adapted ourselves for learning.
First, site selection, since we have limited access to sites, we discussed selecting sites they have been surveyed from previous classes that fit their interest. It strengthens their urban design class through different issues at night. Second, students had a chance to conduct observation skills for heroes and villains with my guidance before a worse situation. Real experience is still important. Third, we have learned from Tsinghua University, which is one of the schools that participate in this workshop, on data collection through different tools such as microblog, Baidu heatmap, Instagram using keywords, number of likes, views as well as luminous remote sensing for their night survey. I think that this is a brilliant way to do research. Finally, when everyone is at different places, it will be useful to create luminance measurement applications for their use. The affordable tool that is available for all is my next project to support their argument. I hope that it can be my contribution during the Covid-19 time to students and the lighting community.
*About Enlighten Asia Conference
Enlighten Asia has been created by and for lighting design professionals, the Enlighten Conferences are a series of educational and networking events. The lighting community comes together to learn, share ideas and explore solutions with like-minded people who are passionate about light. Intimate by design, the events build meaningful connections and spark thought-provoking discussions with experts who inspire and motivate, moving architectural lighting design into the future.
This year's outline is as follows:
Date and time: November 10, 2021, 10:00-17:30, November 11, 2021, 10:00-19:30
Venue: Online (ZOOM)
How to register: Check IALD-Japan Website for more details
Organizer:  Japan International Association of Lighting Designers
---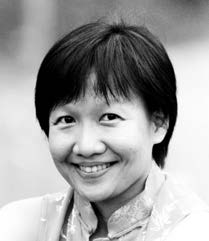 Acharawan Chutarat
Lighting Designer
Bangkok
Acharawan is a full time lecturer at School of Architecture and Design at KMUTT, looking after graduate program in the Building Technology and Innovation track. She is a founder of BioArchitek Co.Ltd.
---