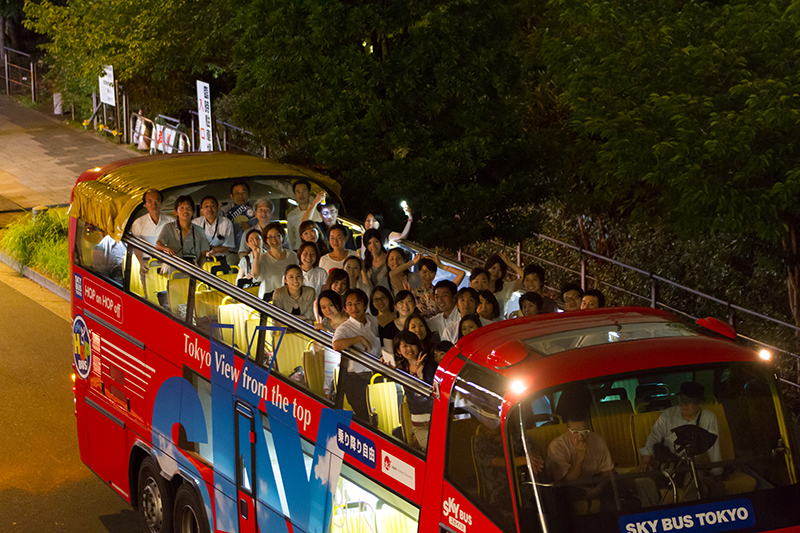 《Club Member Only》
Next Night walk in Tokyo will be an open-decker bus tour!
Let's enjoy Tokyo night view together from the height different from the usual walking point of view.
Outline of the night walk
-Theme: Night tour with an open-decker bus, rediscovering of night view spot of Tokyo, Chiyoda-ku + Minato-ku + Chuo-ku
-Date: July 26(FRI) Meet at 18:15, tour + dinner 18:30~22:30
-Meeting place: Ticket center at Marunouchi Mitsubishi Building, Mitsubishi Building 1F, 2-5-2 Marunouchi, Chiyoda-ku
Three minutes walk from Tokyo Station, Marunouchi South Entrance
-Fee:4500 JPY (including bus + dinner)
-Max: 50 People
-Please bring a camera.
For RSVP, please send the following information by June 17 via mail(office@shomei-tanteidan.org).
-Company/ School
-Name
-Mobile Phone No.
We are looking forward to meeting you.