Night Walk @Marina Bay for Professional
2018/10/26 Mayumi Banno+Sunyoung Hwang + Sherri Goh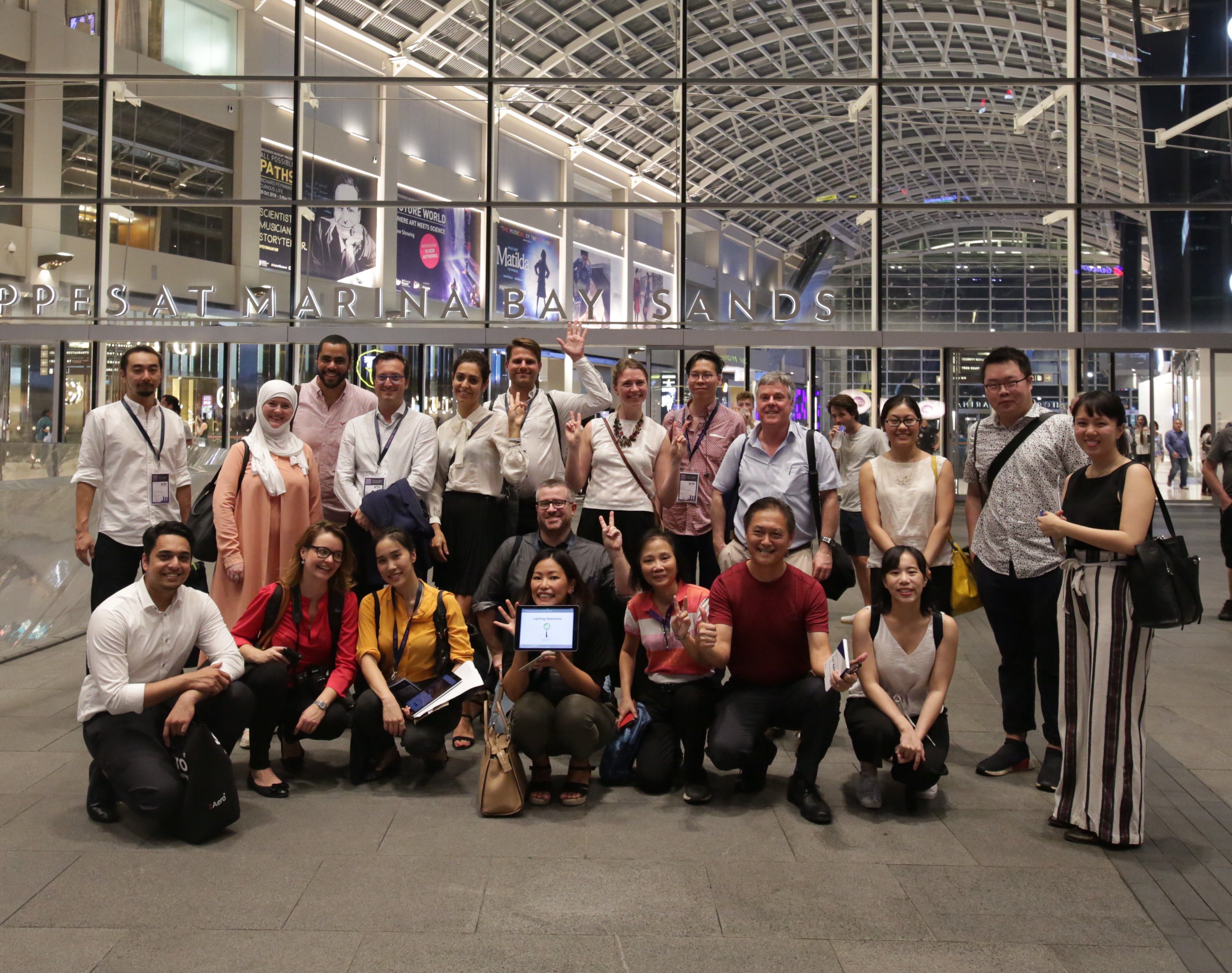 Group picture at the start of the walk!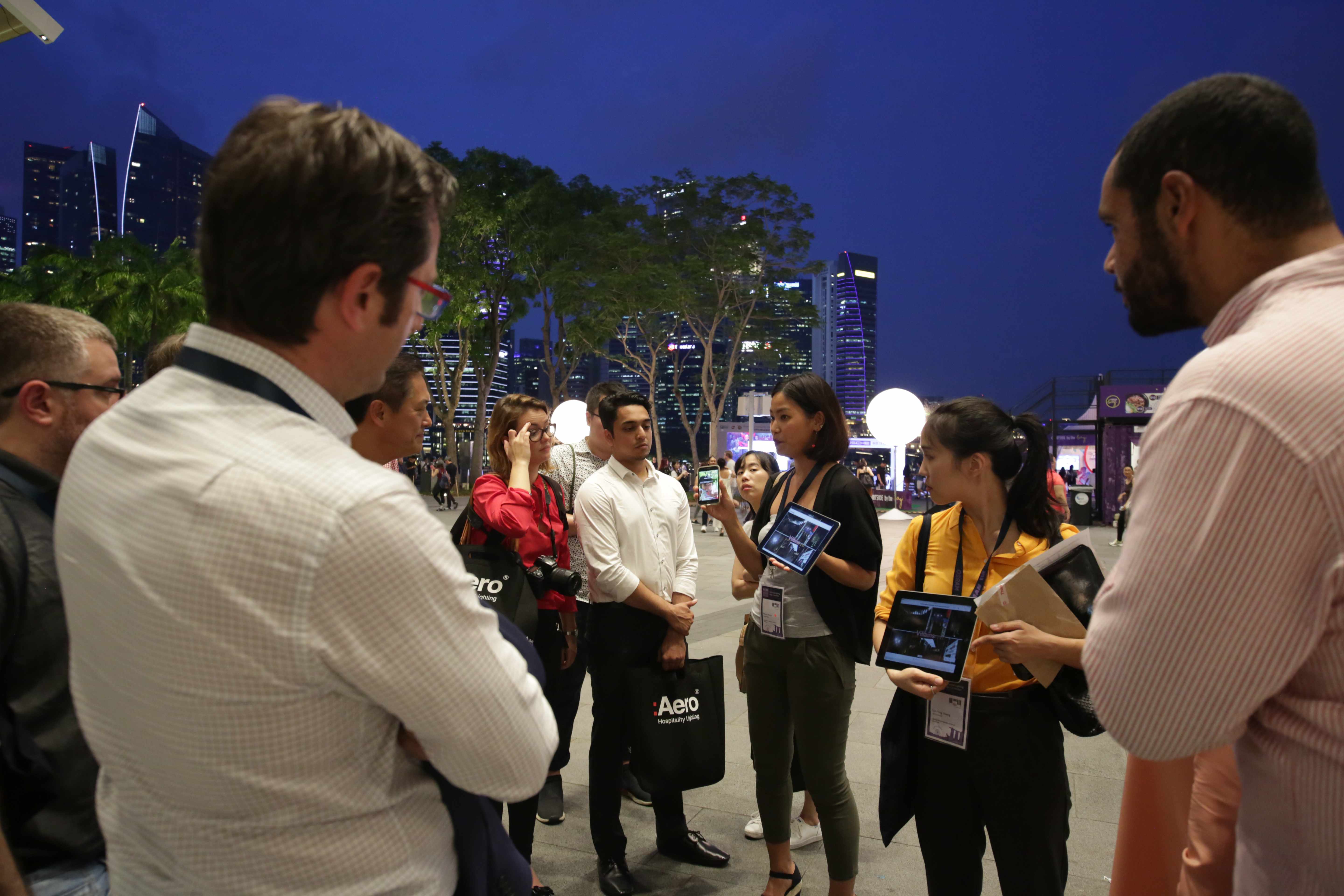 Introduction to Lighting Detectives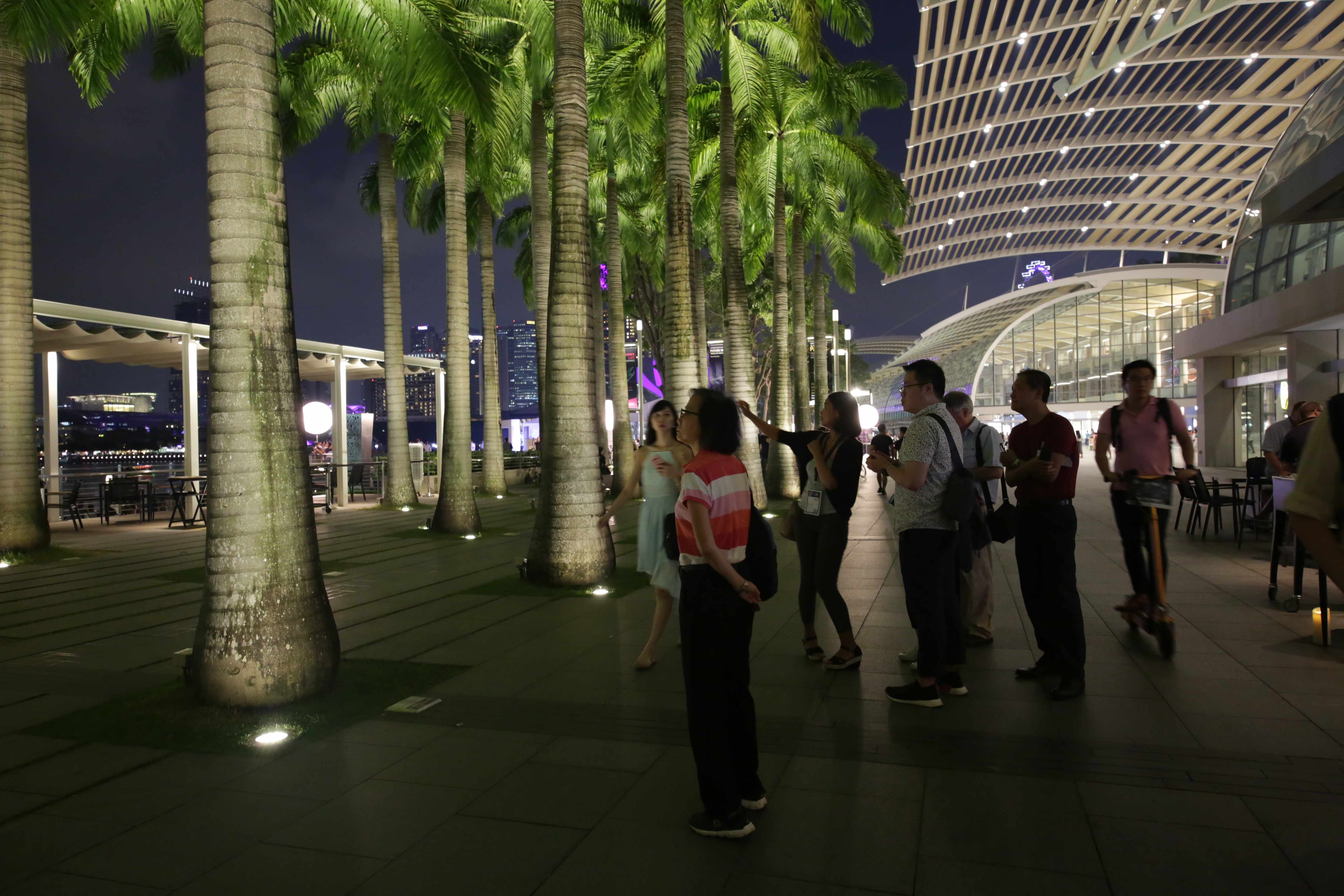 Discussion at the commonly chosen Hero of tree uplight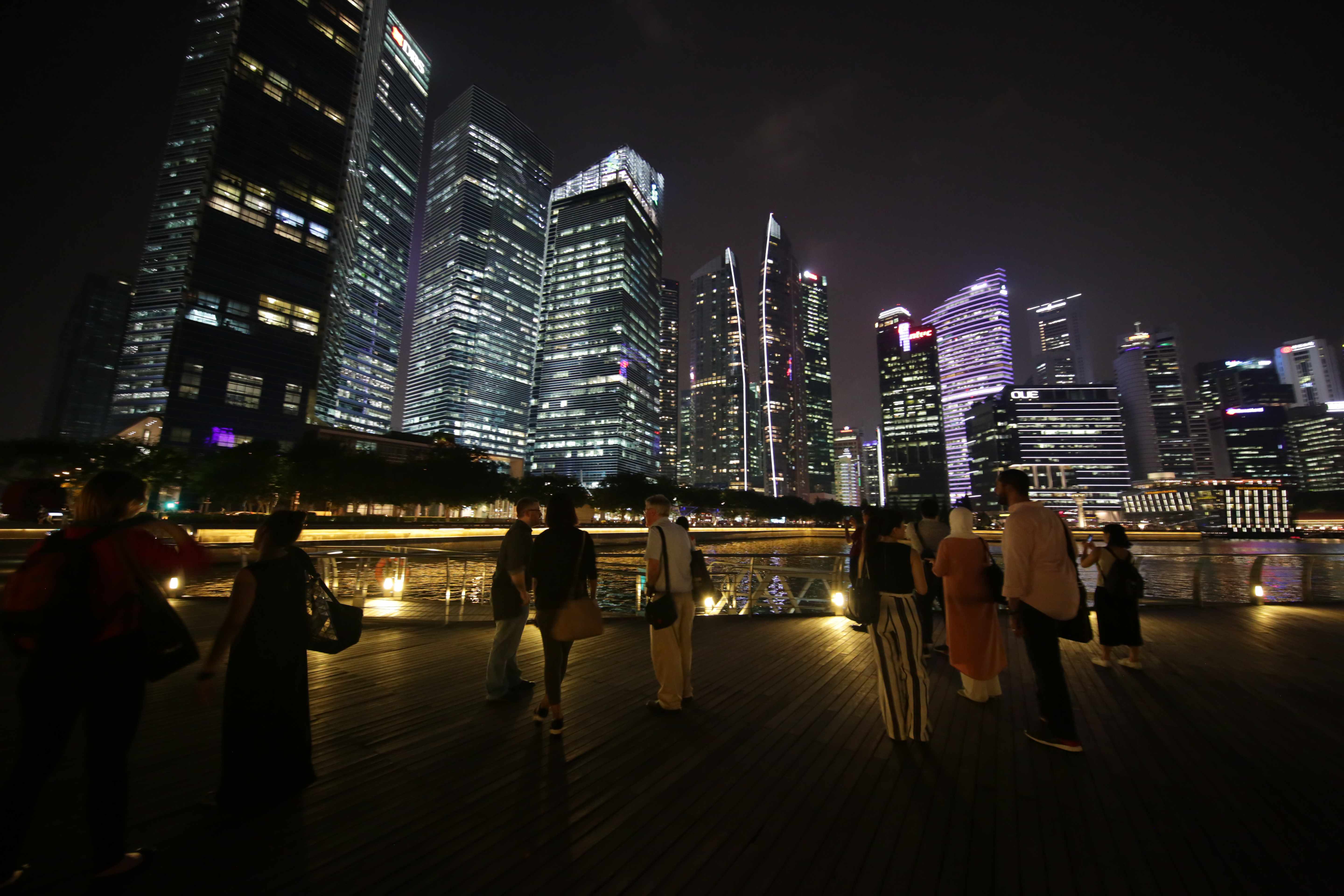 Interesting conversations about the skyline of the bay area
■PLDC Professional Walk at Marina Bay
 
The first PLDC (Professional Lighting Design convention) outside of Europe was held in Singapore on the 25-27th October 2018. There were moderated discussions, pre-convention meetings, conferences, exhibitions, evening walks and rounding off with a gala event.
 
Singapore Lighting Detectives initiated a Heroes and Villains night walk at Marina Bay in conjunction with the PLDC as an opportunity to interact with lighting designers from all over the world. It was a nice contrast to our first walk held in the same area to keep track of the progress made in the entire year, aside from different perspectives
 
We started with 15 participants at Marina Bay Sands Rain Oculus sculpture that comprised of lighting designers, educators, manufacturers and even a couple from the general public.
 
It was natural for many of the participants to pick up details of the lighting environment whilst the majority of time was spent discussion the nightscape of Marina Bay from a visitor point-of -view in comparison to various places around the world.
 
It was interesting to note that there were many similar pictures chosen from the participants as their Hero and Villain, but with very different perspectives. One common hero was the tree uplights along Marina Bay Sands, and the consistent villain was that of different colour temperature for the steps along the promenade.
 
We also created suggestion/comment boards for the overall picture of the nightscape in our individual groups at the discussion point. The laser show was a point of contention with clashing views. However, most agreed that the signage lighting of the skyscrapers were too harsh.
 
The nightscape as an overall view was well received and there were many comments on the successful control and implementation of the lighting masterplan. It was a special weekend where most buildings had purple festive lights in lieu of the Purple Parade supporting abilities of persons with special needs.
 
All in all, the event was a success and we hope to see many new members and similar initiatives happening around the world!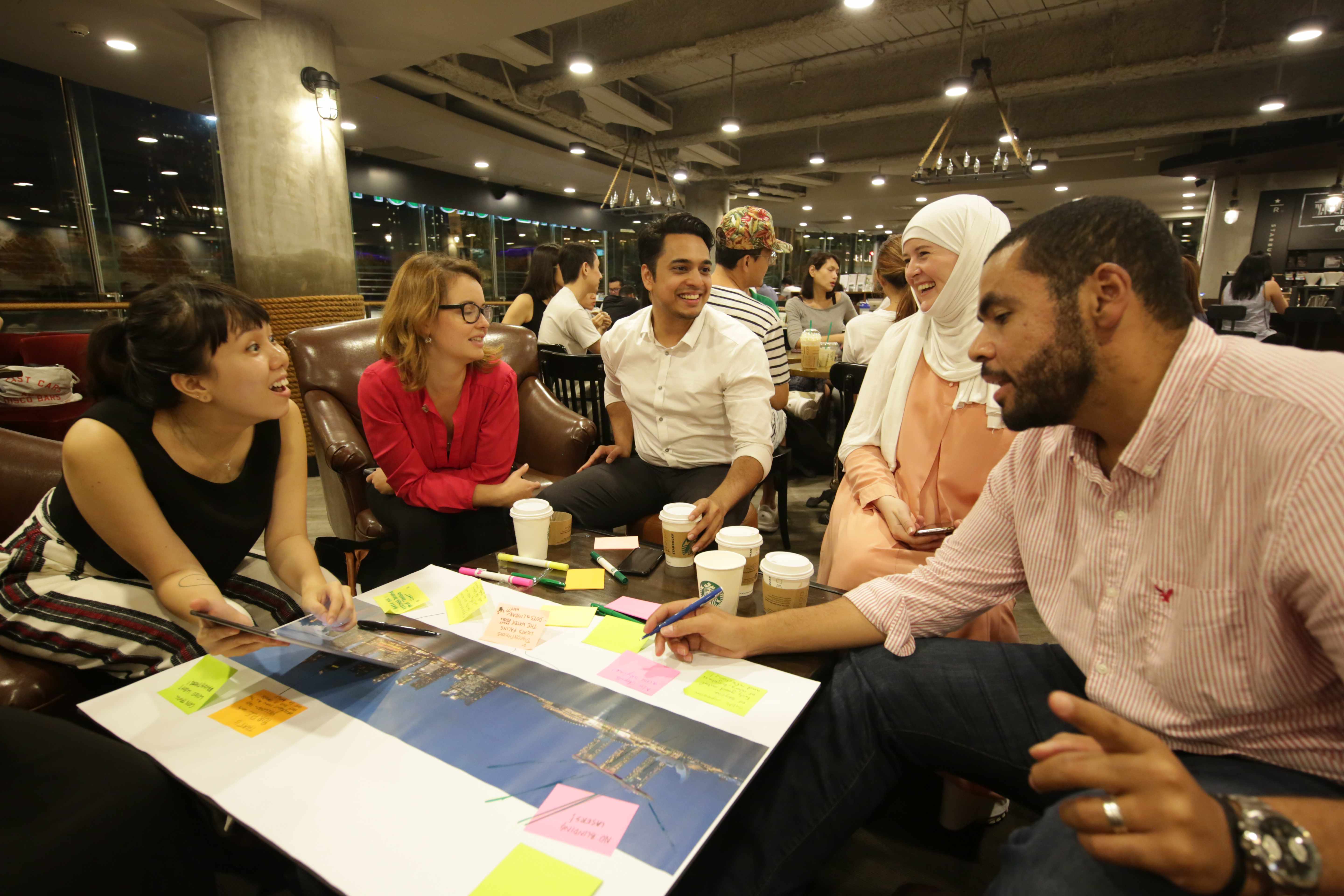 Sherri's group at the discussion venue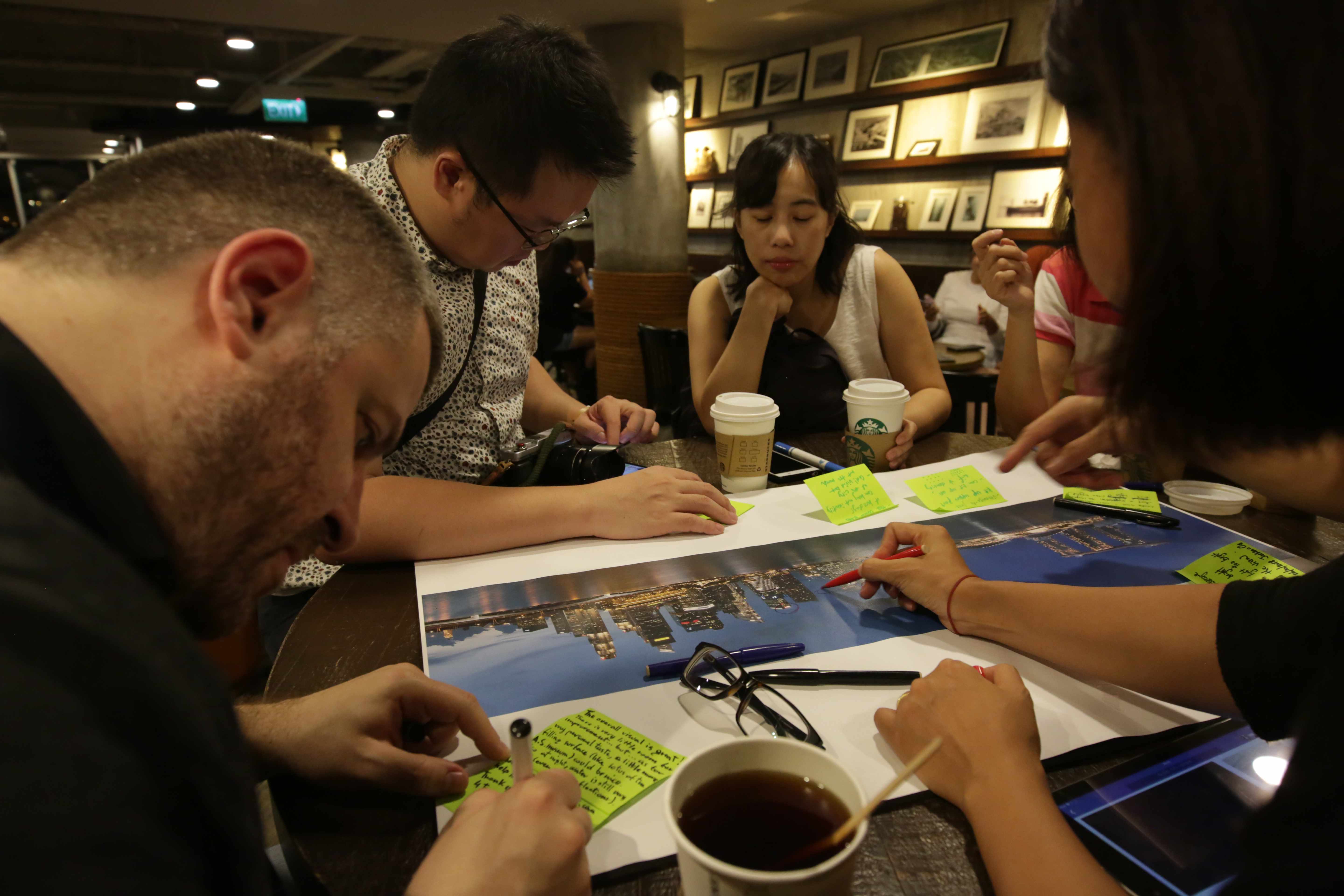 Mayumi's group in serious contemplation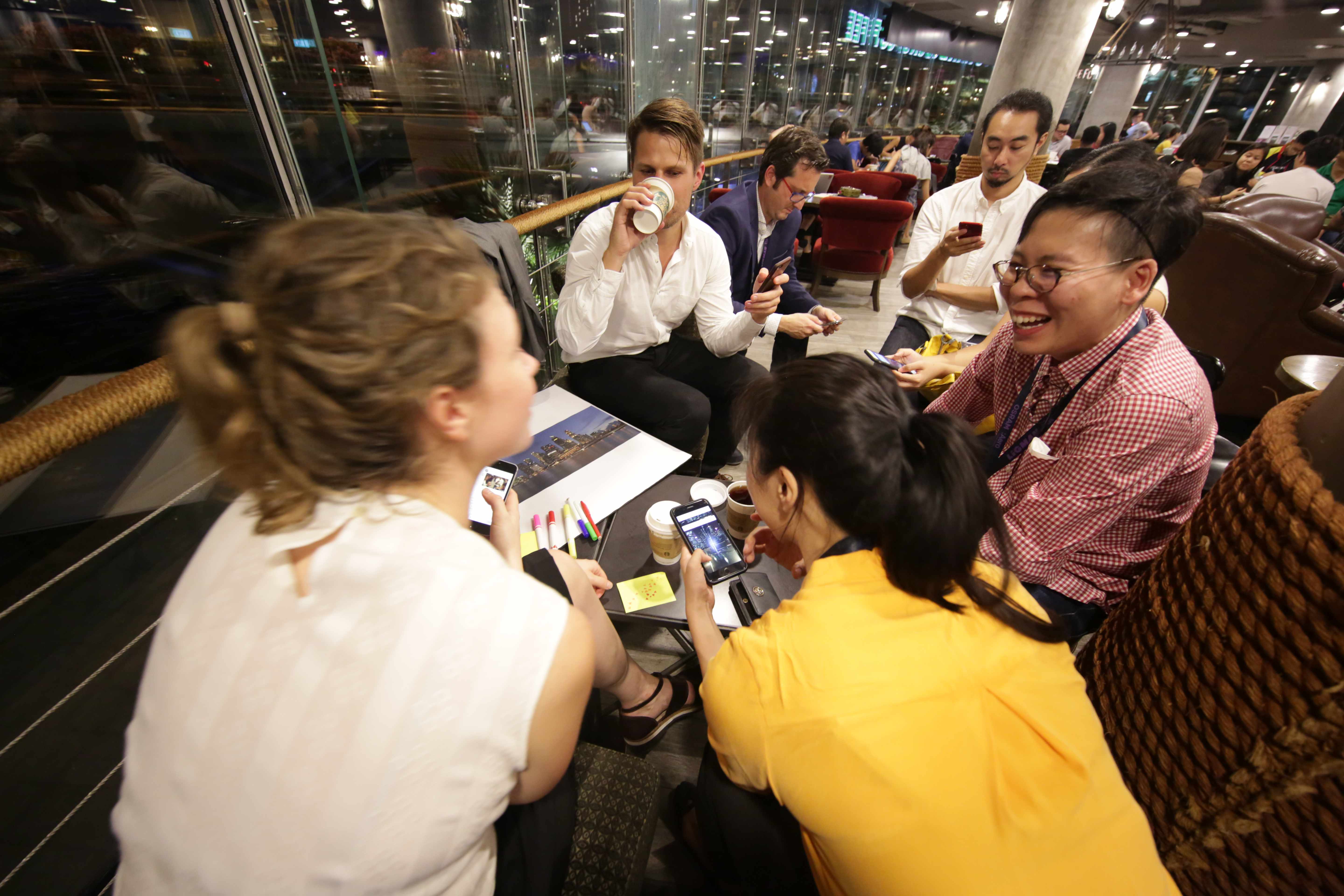 Sunyoung's group doing the uploading of Heroes and Villains
---