25 March 2005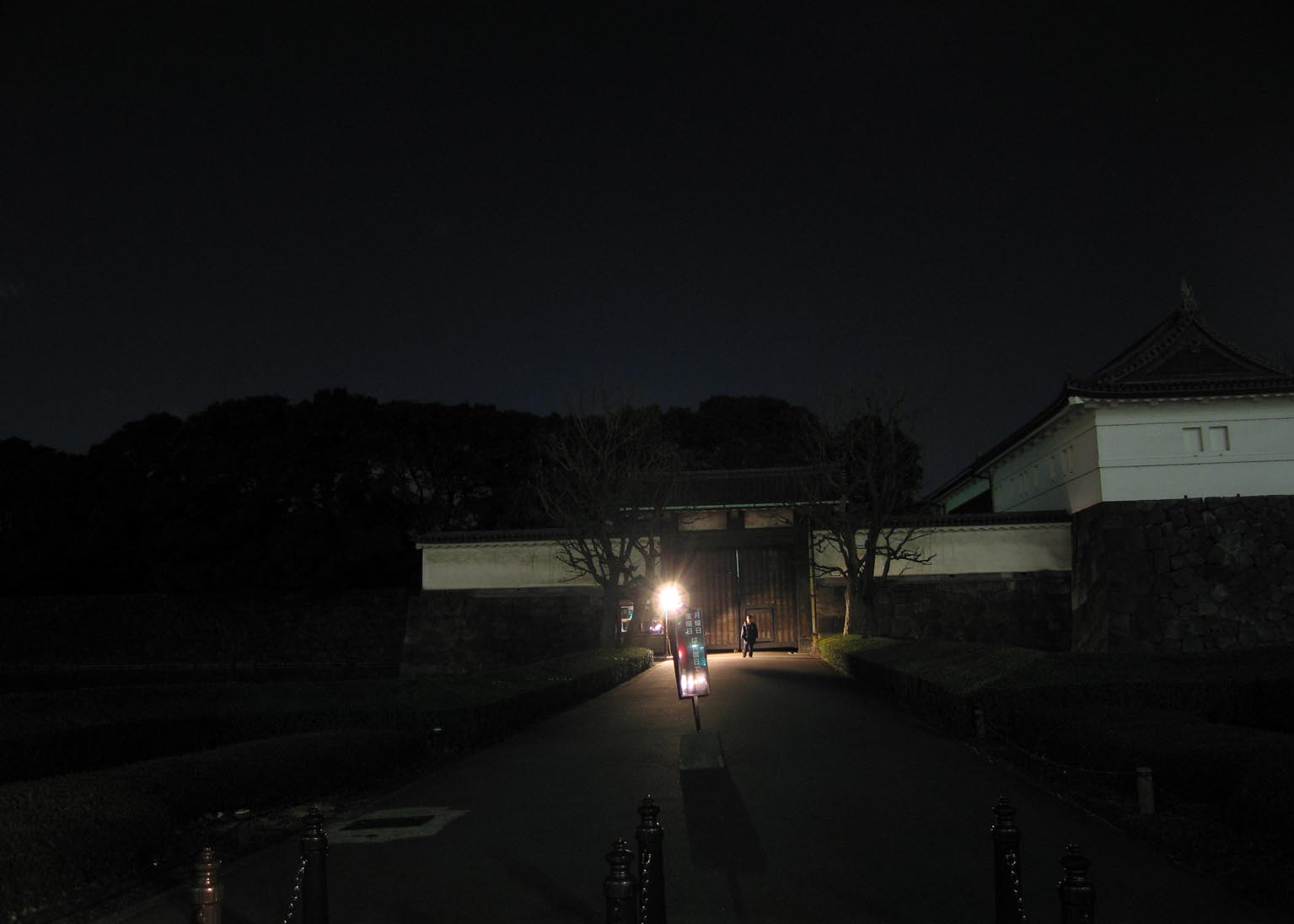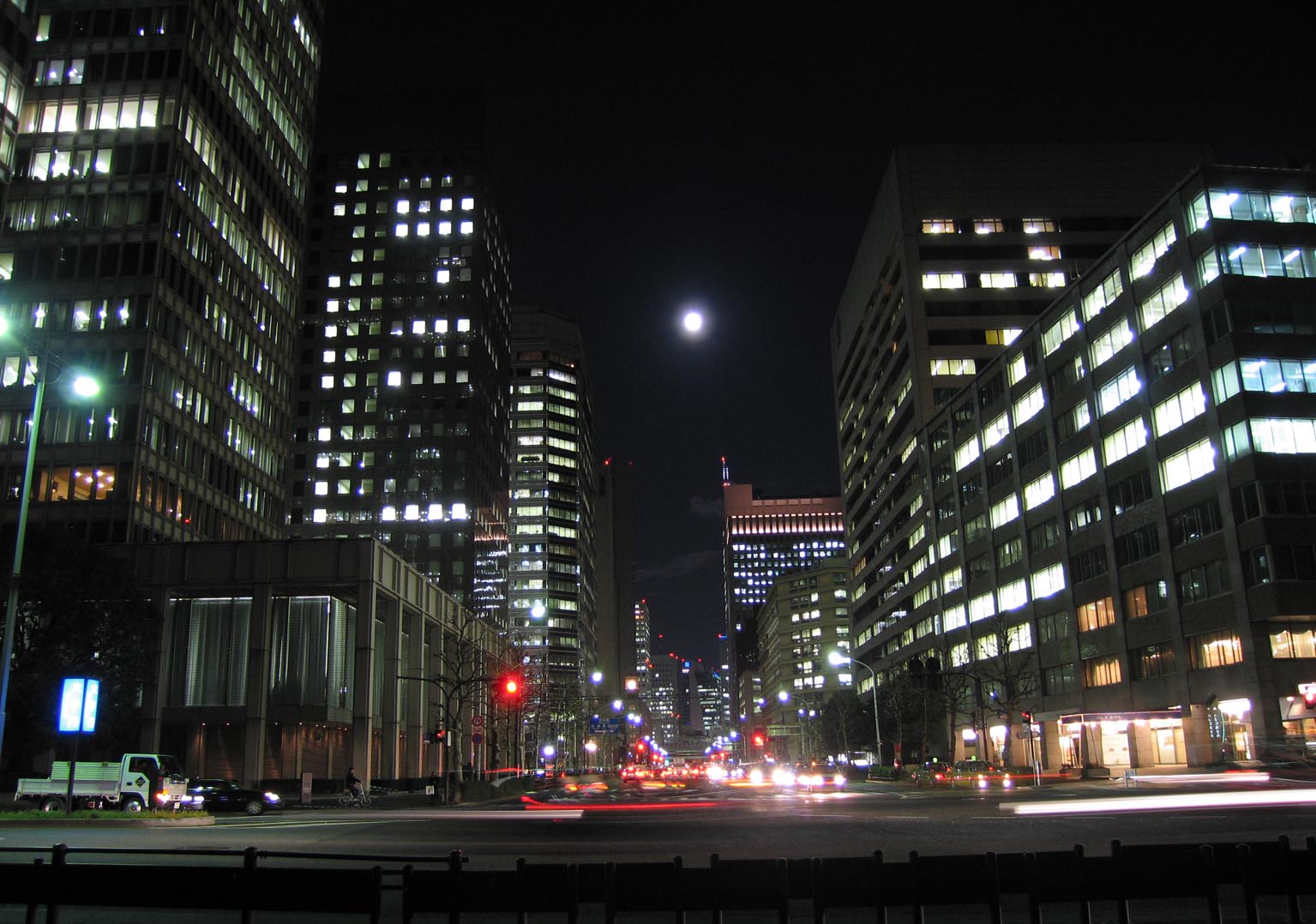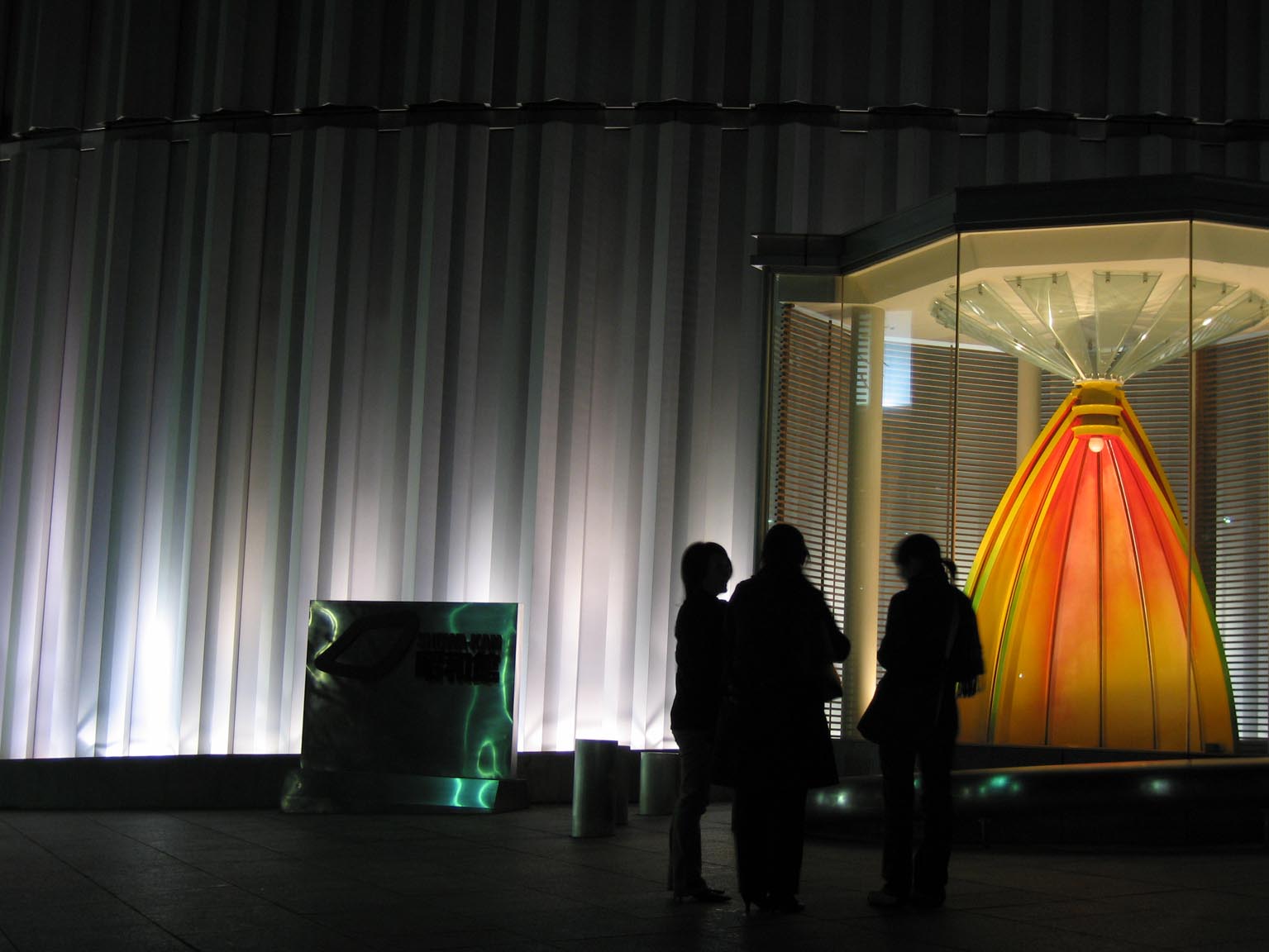 With a full moon to guide us, 20 lighting detectives gathered at Kudashita Station on this early spring evening to walk around the Emperor's Palace in search of any darkness left behind in the glaring commercialism of Tokyo. We all first trooped to Yasukuni Shrine to view the illumination of the big orange gate and from there broke off into 2 teams moving in opposite directions around the palace. The blue team worked their way towards Ohte-Machi, while the yellow team moved steadily towards the Kasumigaseki District, with the final destination the Wadakura Fountain in front of Tokyo Station.
The first stop for the blue team, led by Chief of the Lighting Detectives, Kaoru Mende, was Chidorigafuchi, a famous cherry blossom viewing spot in Tokyo. But, unfortunately we were early in the season and only the portable light fixtures for night viewing were on display. As the team made their way towards Tokyo Station, the buildings along the perimeter seemed to have toned-down their lighting effects, as not to intrude on the privacy of their neighbors across the black moat. But on the homerun stretch towards Tokyo station, the recently redeveloped Marunouchi District stood in great contrast to the dark palace. One could stand in the same spot and view Marunouchi as one would think of Tokyo, with tall buildings and fantastic lights, and then turn on the same spot and face the dark moat, trees, and embankment of the palace that swallowed up any surrounding lights.
Throughout the walk, the yellow team, led by Detective Inaba, had one advantage from this side of the palace: a view of the full moon over the palace grounds. The moon's reflection and long shadows cast in the moat was an impressive-enough site to find in the middle of Tokyo, but with the Japan Budokan sitting quietly up on the hill and soft light filtering out from the doors, was all the view needed to be complete. Besides the moonlight, we also had the lights of Kasumigaseki and Marunouchi to guide us towards our goal. While these two districts are not as bright as some other areas of Tokyo, in contrast to the dark palace grounds it was a beautiful backdrop, as the grounds stood in silhouette against the Maruouchi lights.
After meeting up again in front of Wadakura Park Fountain, we enjoyed the fountain show and then moved on to discussing the walk over Vietnamese food. Both teams definitely agreed that we had discovered the "black hole" of Tokyo.