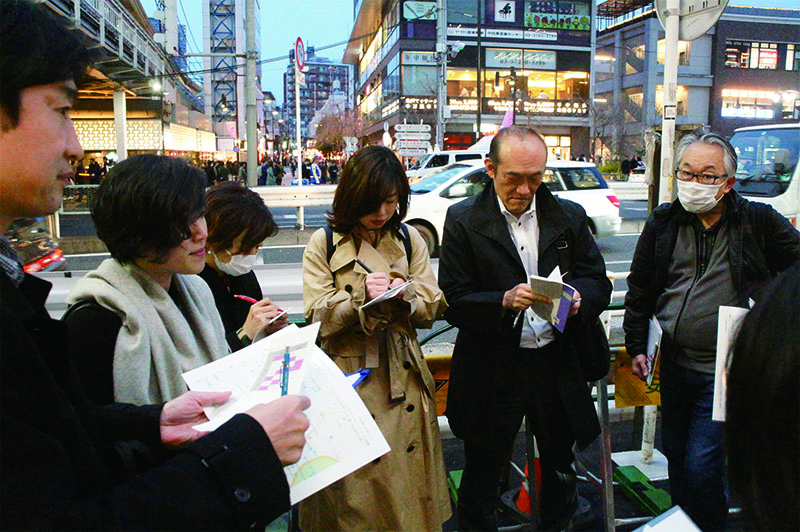 The Lighting Detectives in Japan decided to try a city walk in a small group of up to 5 people in different areas in Japan instead of a large number of people in one area.
Please apply for one area where you would like to join in the following 8 areas . Each group can discuss and decide the date to carry out the night walk.
The online salon will be held on November 27th (Friday) from 19:00 to 21:00 Tokyo time, so I hope that you will have a night walk before the salon and give a presentation of the outcome of the walk at the salon.
Also, if you are far from the following 8 areas and would like to hold a city walk locally with your friends, please let us know.
■ Night walk areas in Japan
Area 1: Cemetery
Area 2: Yanaka Shopping Stree
Area 3: Nishi Azabu / Azabu Juban
Area 4: Around Tachikawa Station
Area 5: Shibuya Ward Toilet Tour & Miyashita Park Area
Area 6: Around Toyosu
Area 7: Nagoya (Sakae / Princess Street)
Area 8: Osaka Midosuji Illuminations
■ Date
Held by November 27
■ How to apply
Please specify the following details and reply to office@shomei-tanteidan.org by Wednesday, October 7th.
1,   Name
2,   Company/school
3,   Email address
4,   Desired area
We look forward to hearing from you.