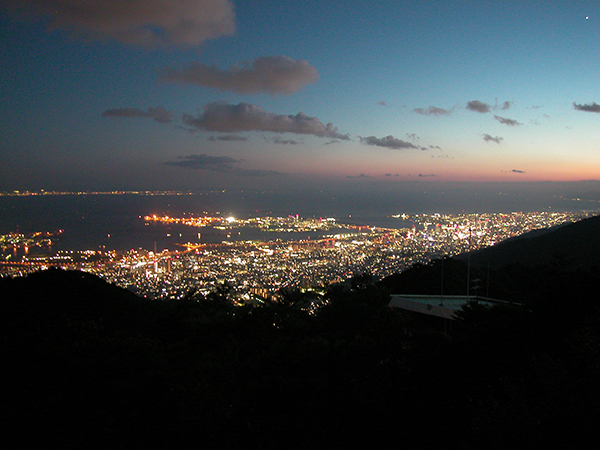 We will have another night walk events in Tokyo and Kobe in Japan.
The theme of night walk this time is "Lighting of areas of young generation".
We would like to focus on places that are the originators of youth culture.
In Tokyo, the event will be held in Shimokitazawa, and in Kansai, in Kobe.
In Tokyo, we will gather in one place for the first time in a while and divide into groups.
In Kansai, we will gather at the Mt. Maya Observatory to see whole Kobe's nightscape, and then descend the mountain for a walk around Sannomiya area.

The schedule for each area is as follows.
Please indicate which you would like to participate in (1) or (2) and fill in the other necessary information, and send an e-mail to office@shomei-tanteidan.org by Monday, November 7.
【Outline of each night walk】
(1) Tokyo Shimokitazawa Street Walk
-Date and time: Friday, November 25, 18:00-22:00
-Meet: Around Shimokitazawa Station
-Admission: 2000 yen (for social gathering)
-RSVP Email office@shomei-tanteidan.org with your name/affiliation/mobile phone number / Email address
(2) Kobe City Walk
-Date and Time: Saturday, November 26, 16:30-22:00
-Meet: Mt. Maya Observatory
-Admission: Fee to cover Food and Drinks after the night walk(amount to be determined).
-RSVP: office@shomei-tanteidan.org with your name/affiliation/mobile number/ Email address