The Lighting Detectives Makes Its Appearance in Ginza
Date: March 6-April 29, 1997
Place: TEPCO Ginza Building, 2F 'Electric Scene'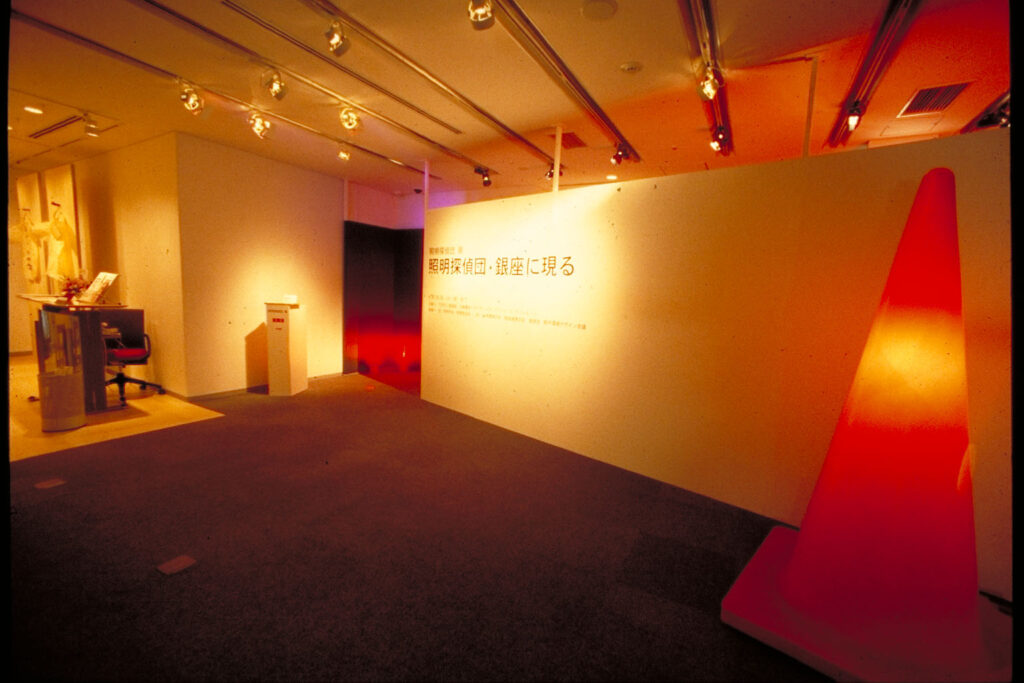 Seven years of accumulated Lighting Detective's research and activities were exhibited in a viewer-friendly show, 'Shomei Tanteidan Exhibit?The Lighting Detectives Make an Appearance in Ginza'. Six exhibition corners were set-up in the TEPCO Ginza Building, 2F Electric Scene Room.

01 Concept of Lighting Detectives
As a corner to introduce the concept of the Lighting Detectives, we have visualized the results of the Lighting Detectives over 6 years with 14 keywords in a box of 30 cm on a side. Look through the holes in the box and ask them to think about the meaning of the keyword.
02 World Nightscape
Here, 20 carefully selected night views of the world and night expressions seen by the Lighting Detectives are exhibited.
A beautiful night view of a beautiful city, a night view created by natural light such as the moon and stars, Aurora and blue moments … Enjoy many night expressions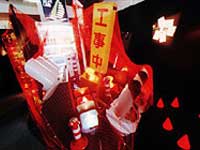 03 Variety things emit light in the city
There are so many "light things" lurking in the city. Here they meet and communicate with each other. The seven tools used by the Lighting Detectives are also on display.
04 Light Experience Tunnel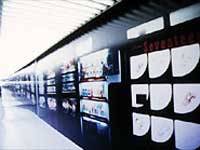 The cities are getting brighter and brighter in Japan. The lights of vending machines, convenience stores, lights of gas stations and light-ups overflow in a city that does not sleep for 24 hours.
Do you really need daytime brightness even at night? Here, we created a "light tunnel" where you can experience the extreme glare and brightness of the pure white fluorescent light that symbolizes the night view of Japan.
05 Slides Wall by 7040 photos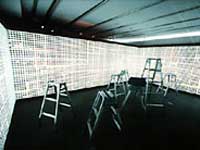 7040 images taken by the Lighting Detectives all over the world are pasted on the light wall of about 8 tatami mats.
Use the magnifying glass and stepladder to rely on the "slide map" and have them look slowly.
06 Activity Report
This is a corner where you can see on the monitor all activities that Lighting Detectives hold such as city night walk, night watching tours, and light-up guerrillas.