Hoi An was once a flourishing intermediate city of trade. Now, the city is trying to protect the traditional streetscape to appeal as a tourist destination. The nostalgic lantern festival, which was held every full moon, is being reintegrated, as they take on a "back to the basics" attitude towards modern city life. Compared to cities developing vigorously, but blindly economically, Hoi An growth is more diverse.
---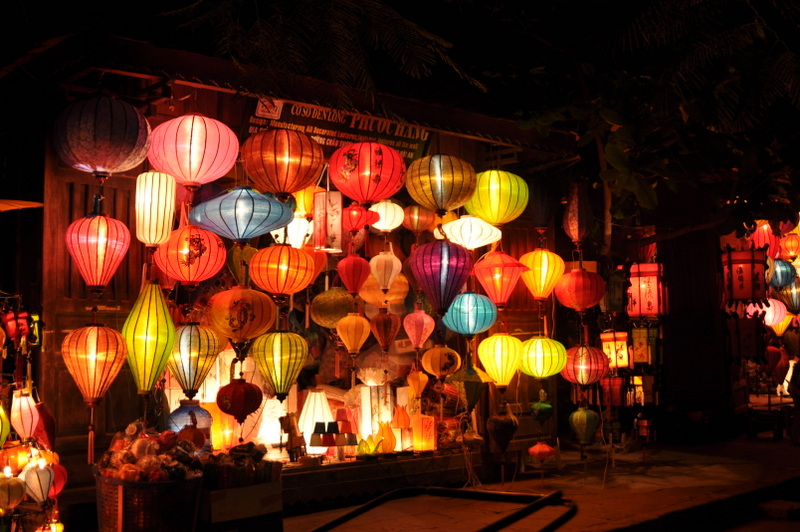 Street vendors line alleyways with festive displays of lanterns. The fantastic atmosphere raises the mood and adds a functional amount of light to these dim side streets with out any street lighting.
---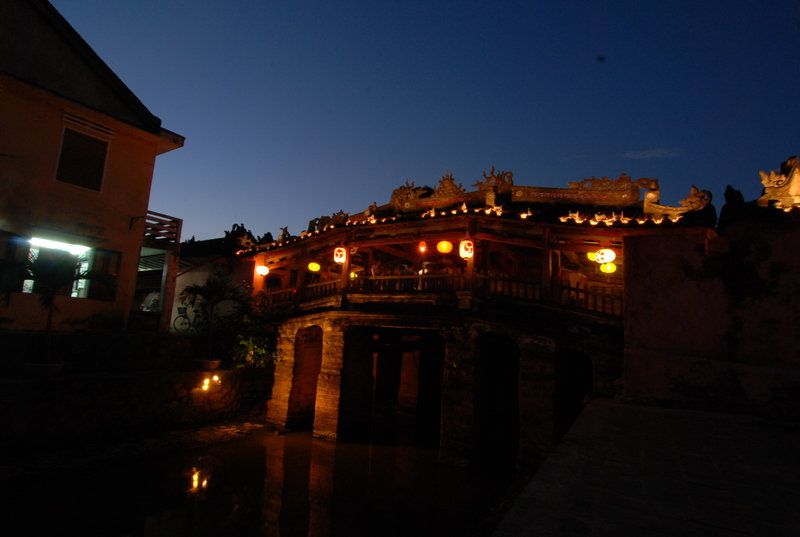 Built in the 16th century, the Japanese Covered Bridge is a focal point of the old streetscape. Many lanterns hang from the ceiling and spotlights mounted between the roof and bridge softly highlight its features.
---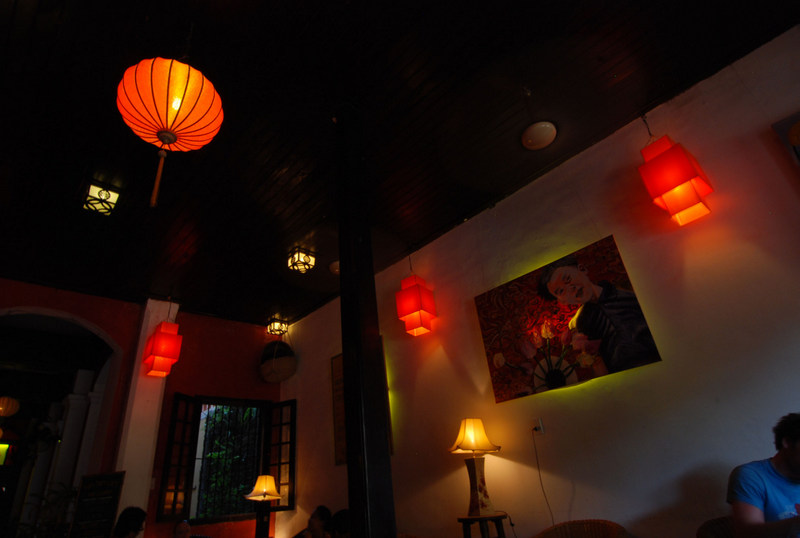 Inside, cafes are also filled the lanterns, great for creating a relaxing environment. At first glance candles or incandescent lamps seem fitting, but these lanterns are actually all fitted with fluorescent lamps.