Singapore has been aiming for a nightscape that catches the viewer wondering, "Is this Asia or western Europe?" In this city of perpetual summer, lighting and air conditioning are necessities to be a modern city. Singapore's intentions are clear as it aims to create its unique urban nightscape.
---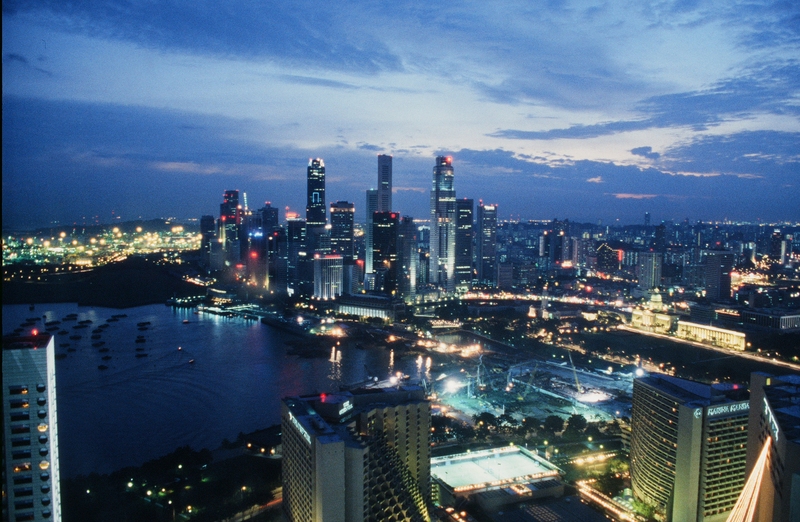 Looking towards Victoria Harbor from the Millennium Tower at the clean, beautiful cityscape of this modern Asian city.
---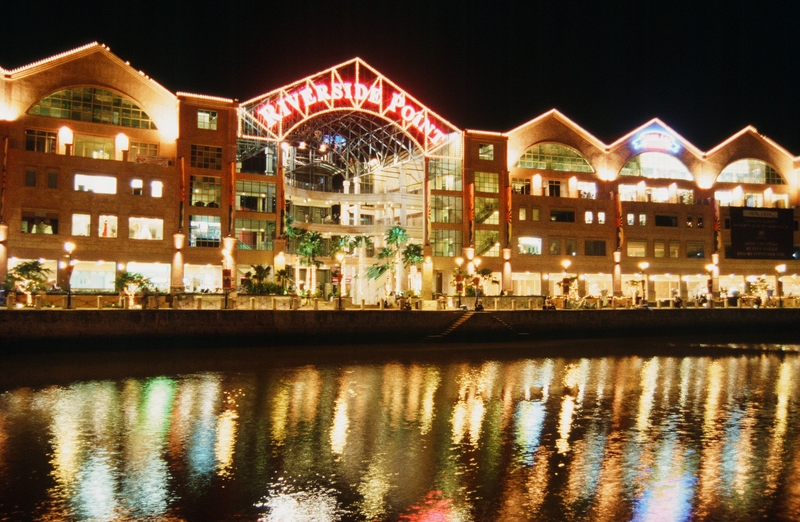 Development along the riverside is progressing. Color lighting along Boat Quay creates a lively atmosphere at night as the lights amplify the refections and movement on the water.
---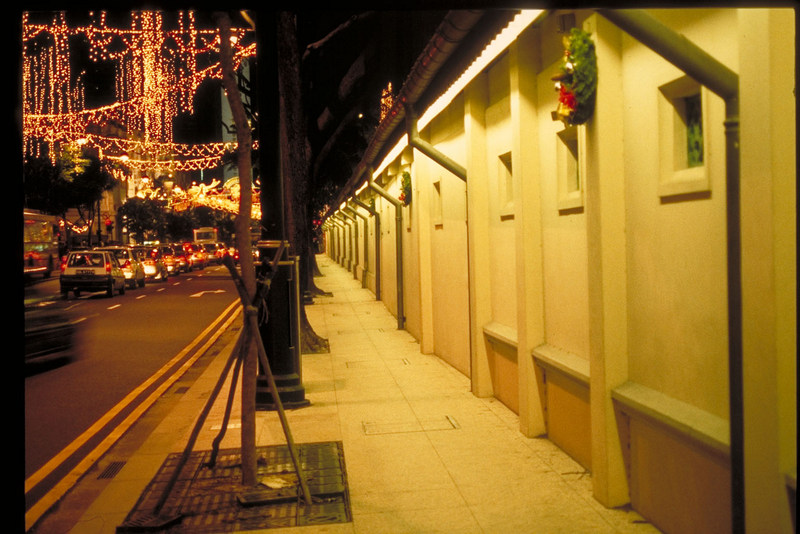 The facade of restaurants along Chjmes. This vertical plane of light creates a luminous street.