Tianjin is situated 150km east of Beijing and easily reached in a 30-minute high-speed train ride. Historically, foreign influence including the UK and Germany has shaped the western-style architecture and streetscape that this city is famed. Tianjin also poses the largest harbor in Northern China, a gateway for this economical and technical development zone.
---

Upon exiting the main station, a panoramic view of the city awaits. The western architecture, remnants from the foreign settlements era, is illuminated in low-color temperature light and stands in contrast to the newly constructed skyscrapers.
---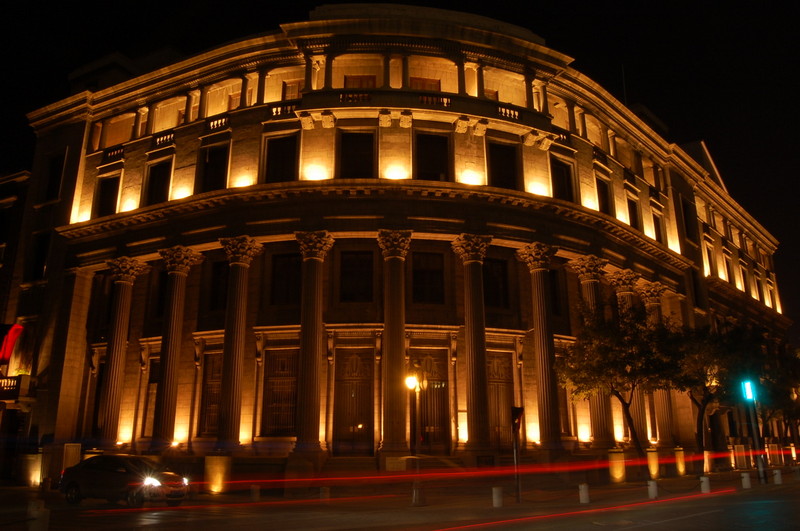 A historical western architectural structure is now used as a banking facility. At night, orange-colored fluorescent and high-pressure sodium lamps softly illuminate the facade.
---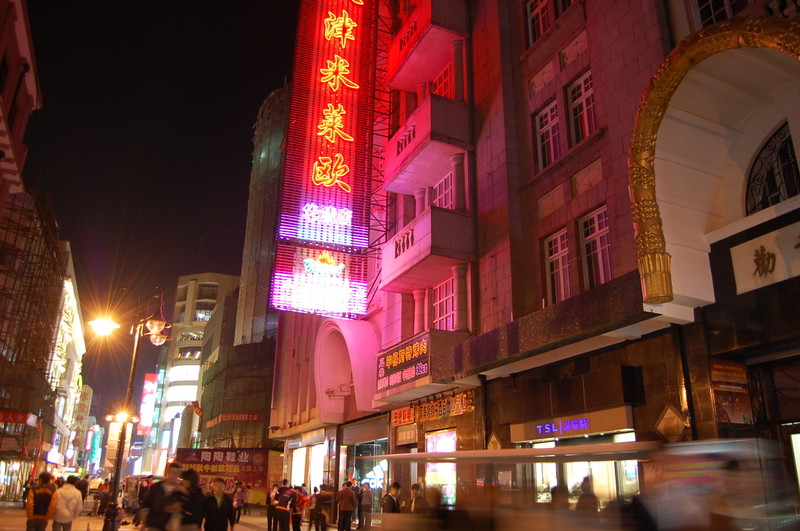 Downtown is also bustling with construction. During the day the area is swarming with shoppers and construction site workers. At night, mega size digital media, neon signage, and colorful lanterns are everywhere, with even more foreseeable in the future as the construction boom continues.