East meets west in the Islamic streets of Istanbul, as quite unique light are unleashed. Light from many different directions is churned together, as in the bright light particles of the bazaar and the interiors of the mosque. A testimony of the Islam Religion is in the minaret floating in the silent shadows and the blue moon reflected in the Bosporus.
---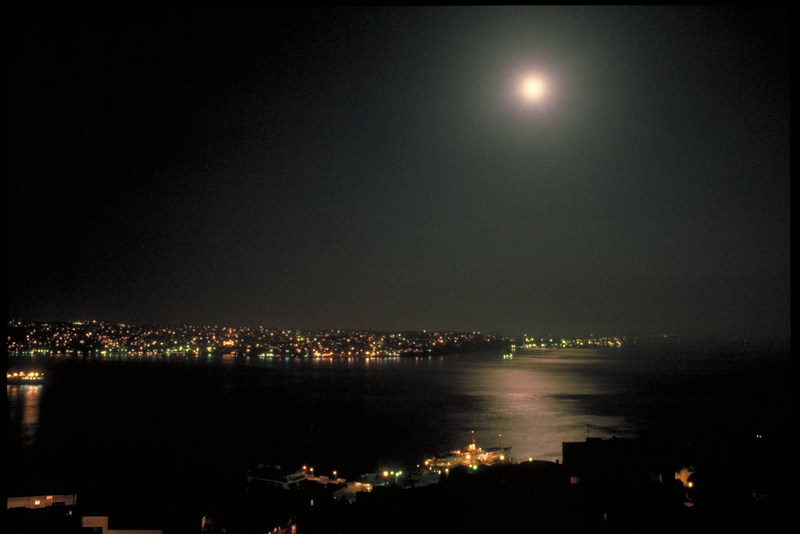 From a hill above the old town, the moon reflects in the Bosporus Strait. The faint residential lights and hushed silence create a spiritual-like setting.
---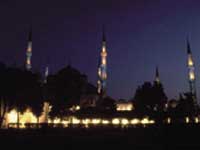 The tall minaret towers emphasize the silhouettee of Hagaia Sofia (also spelled Ayasofya). During the summer months sound and light interact on the grounds in a dramatic show for viewers.
---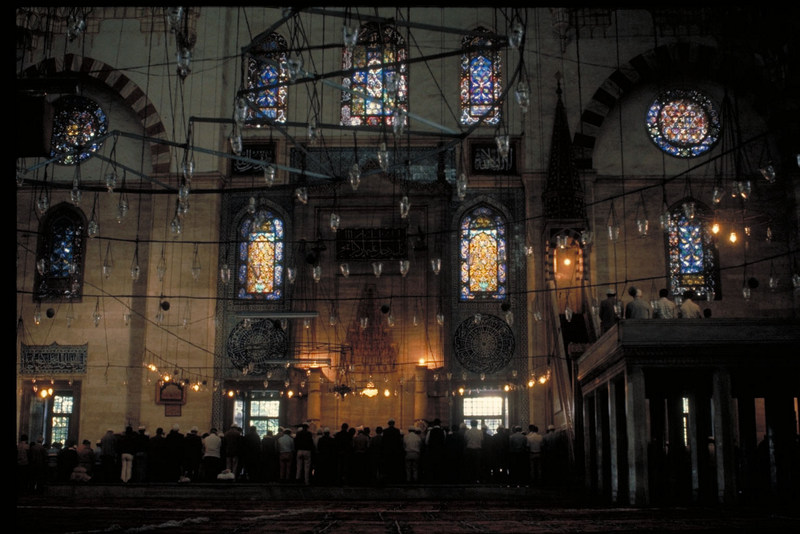 Sound and light mysteriously interact inside the Blue Mosque. Visitors are left wondering: Where is the light coming from? Where is the sound coming from?