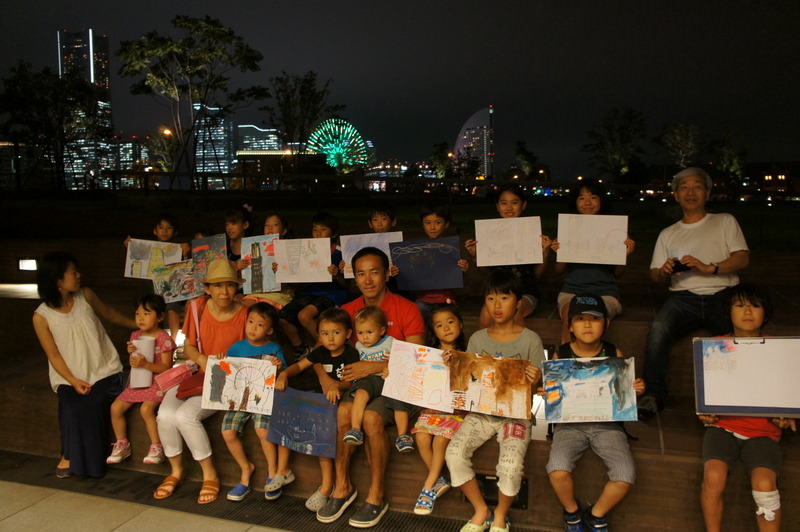 2013.08.02 Zou-No-Hana Park, Yokohama
Summer Holiday Children`s Workshop @Zou-No-Hana Park, Yokohama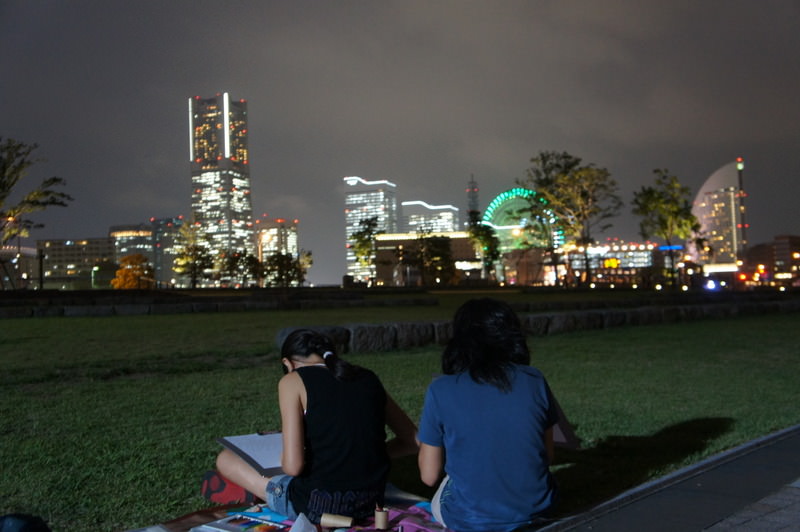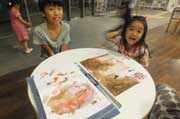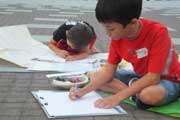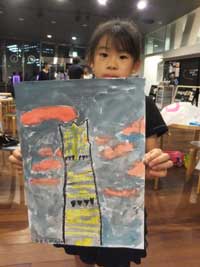 Down by the Bay
Seventeen children and their parents gathered at dusk at Yokohama`s Zou-No-Hana Park to observe, experience and draw the Yokohama skyline. The children and their parents spread out over the grassy area in full view of the Landmark Tower, World Porter`s Ferries Wheel, Queen`s Square, Red-brick Warehouse, and bay area with front row seats to the gradual shift from daytime to sunset to night.
workshop contents
17:50~ Meet and brief orientation
18:10~20:00 draw before and after sunset scene with having lunch box
20:00~20:30 Presentation by each child
Drawings in the Night
The children had no problem starting their drawings! They each selected what they thought was the most interesting building and set to work. As the children worked drawing the skyline, some noticed the changes in the sky and a few lights here and there began to shine. Some children concentrated on the more concrete objects and buildings of the cityscape, but when pointed out they started to take notice of the changes in the sky and lights of the buildings, ferris wheel, boats, and reflections on the water. Light, natural or artificial, is an abstract concept and especially hard to express for the first time in a drawing. Each drawing turned out different as each child saw the city and its transformation from day to night in their own unique way. The children drew the sky in shades of blue, orange, red, brown, and gray and added lights in shades of yellow, orange, white, green, and red.
In Chief Mende`s Words
In the words of Chief Mende, it`s not about how much time you put into drawing everything correctly, but being able to efficiently and loosely sketch and express the transformation of light as it happens is the goal of this workshop. Great job kids!
---
Sketches by Child