2022.09.10 Singapore Lighting Detectives
After 2 years of being quiet during the Mid-Autumn Festival, we were able to finally participate in the community event organised by the local grassroot committee of Tanjong Pagar.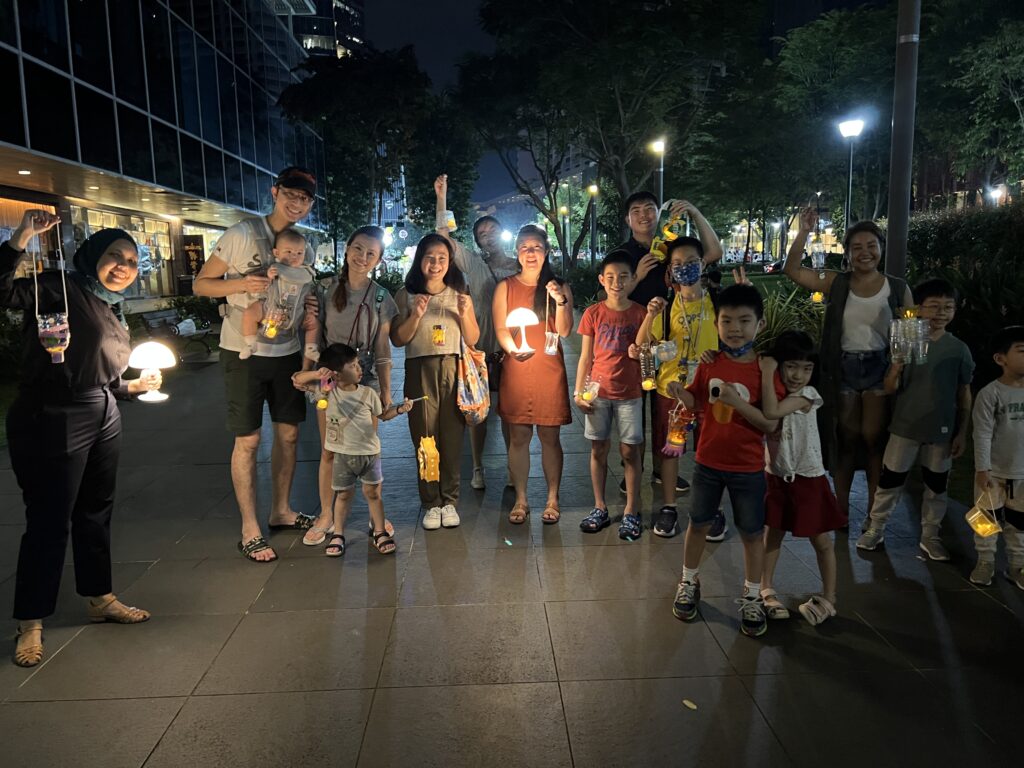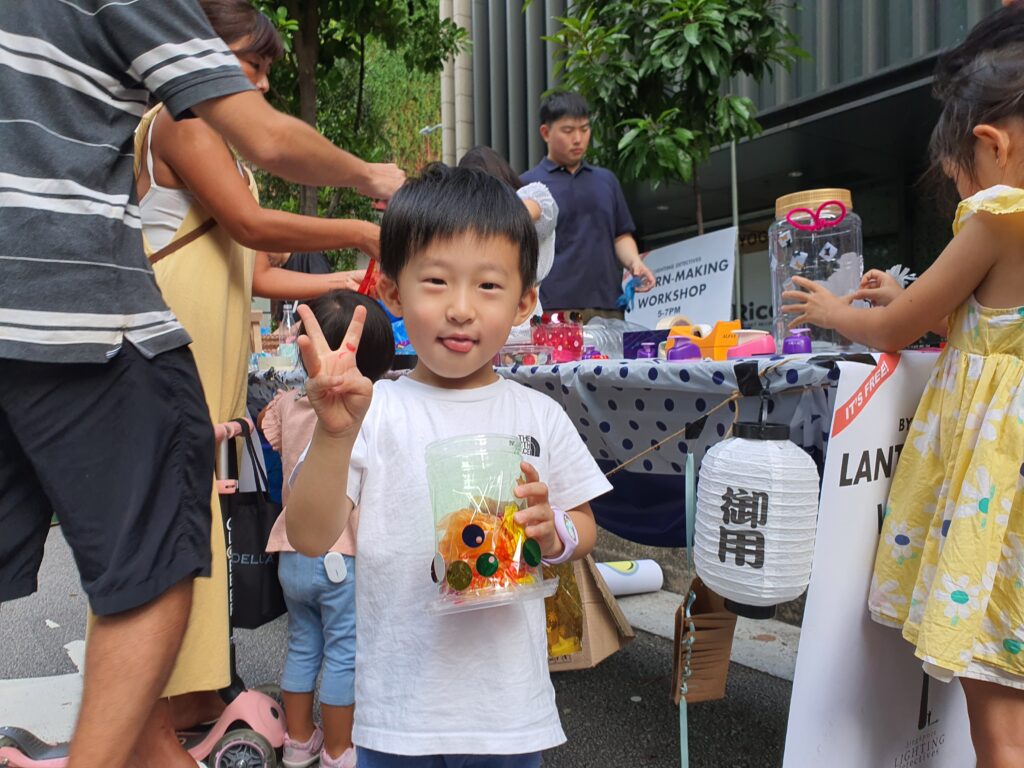 We held a lantern-making workshop in the early evening of Saturday, 10 September 2022 in conjunction with the Mid-Autumn Festival. The festivities were organised by a place-making committee Discover Tanjong Pagar overseeing the businesses and people of the district. The theme was "upcycling" and we were limited to the use of recycled materials for the activity. It was tough to collect items like plastic bottles, cardboard boxes and bottle caps 2 weeks before the event to gather enough for around 50pax estimated to turn up. We had assistance from the organiser to obtain tables for our workshop and some recycled bottles.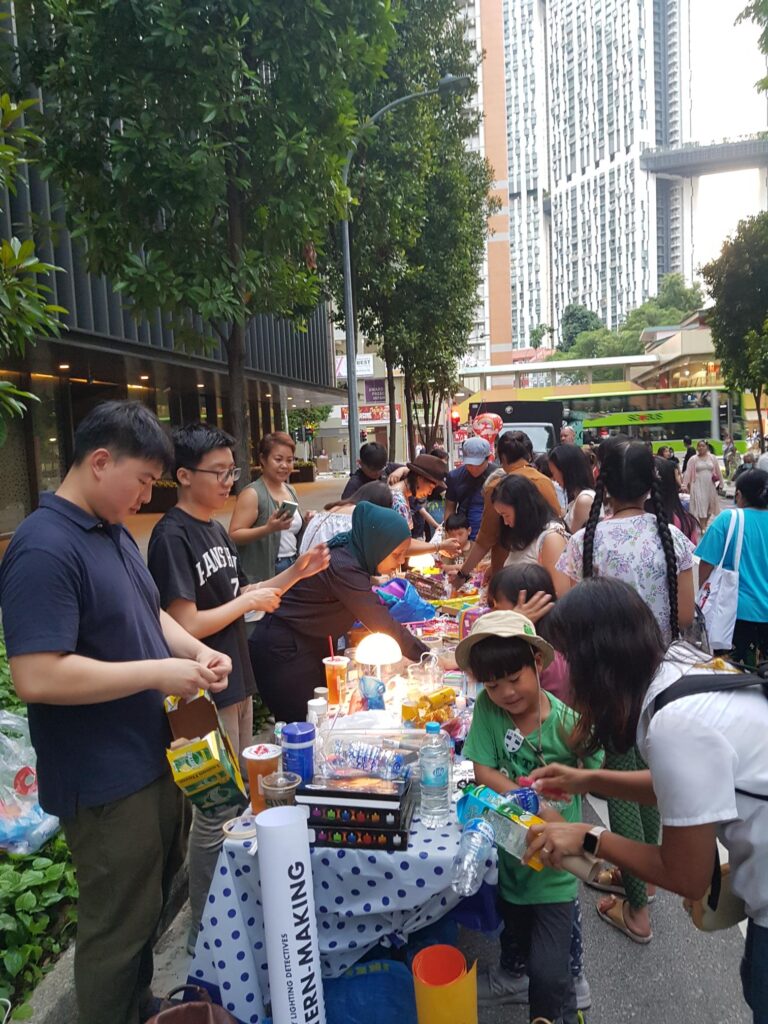 A celebration of mooncakes, tea and lantern walks are
commonly seen around the residential neighbourhoods as
part of the festivities. There were snack stalls and live music
flanking our workshop tables to draw the crowd that was
out with their kids.
The turnout was weak at the start, around 5pm in the evening.
However as it turned to nighttime, the numbers surged
and we were overwhelmed until our scheduled walk at 8.30pm.
The children ranged from toddlers of 18 months old to adults, with most around 6-10 years old. They had to be supervised by Lighting Detectives volunteers as there was a lot of use of scissors and penknives to create shapes out of the boxes and cardboard.
Parents were very helpful and assisted to ensure safety. The kids were very enthusiastic and excited to end with the a
walk led by our volunteers! All-in-all it was a short but successful event.
(Sherri Goh)