2014.03.31-04.06
Genki Watanabe + Hu Lin
Dubai which becomes a hub in the Middle East. Since 2003 decade, sustained economic development of urban construction at the same time, decoration, lighting, etc also has a very significant change. This time, we investigated the city lights and light of life.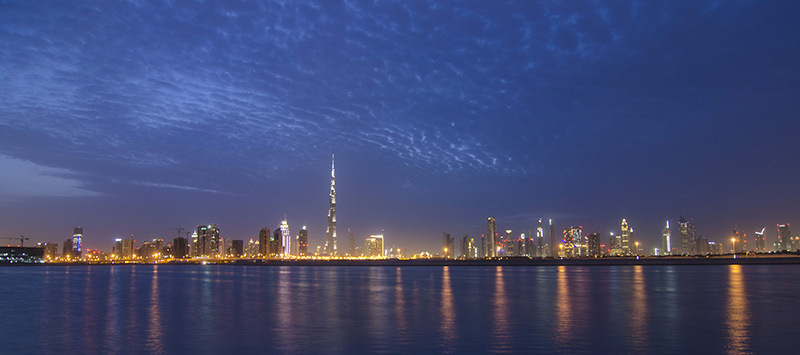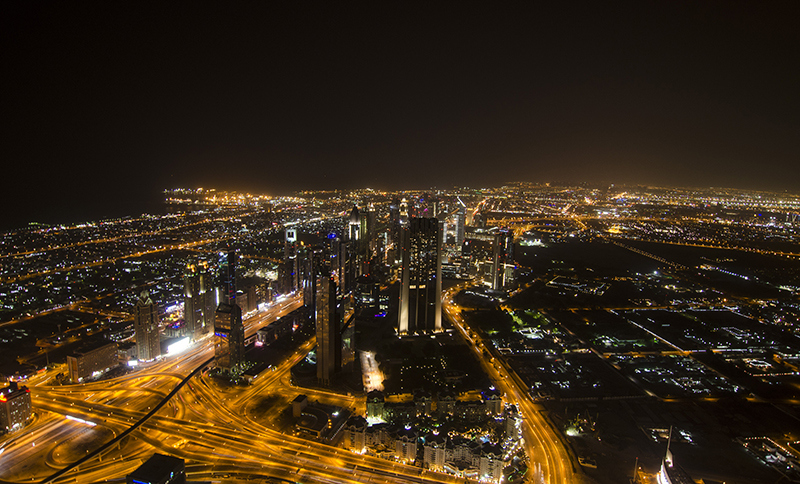 View from the Burj Khalifa
Dubai is separated by an old town from new town. From the birth of the new urban area in the desert, about the lights of the messy no uniformity, glare is very much also. Is old town which is driven by the local way of life, have a certain order of light in the evolution of the light environment. Too light or too dark in the space is more, the overall light environment in a state of disharmony. In a city there are two completely different forms of development order, and are looking forward to Dubai in future how to plan more mature light environment.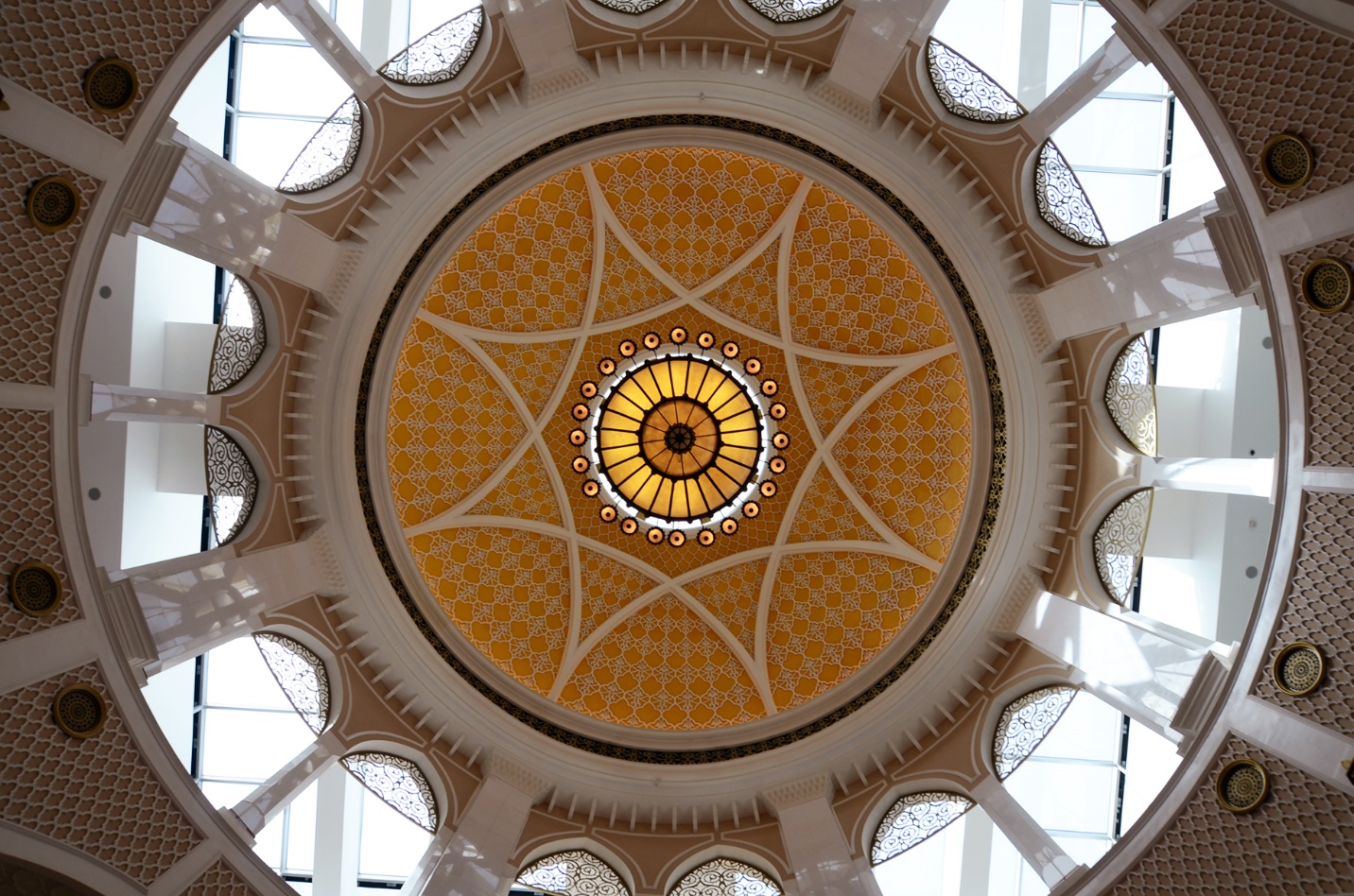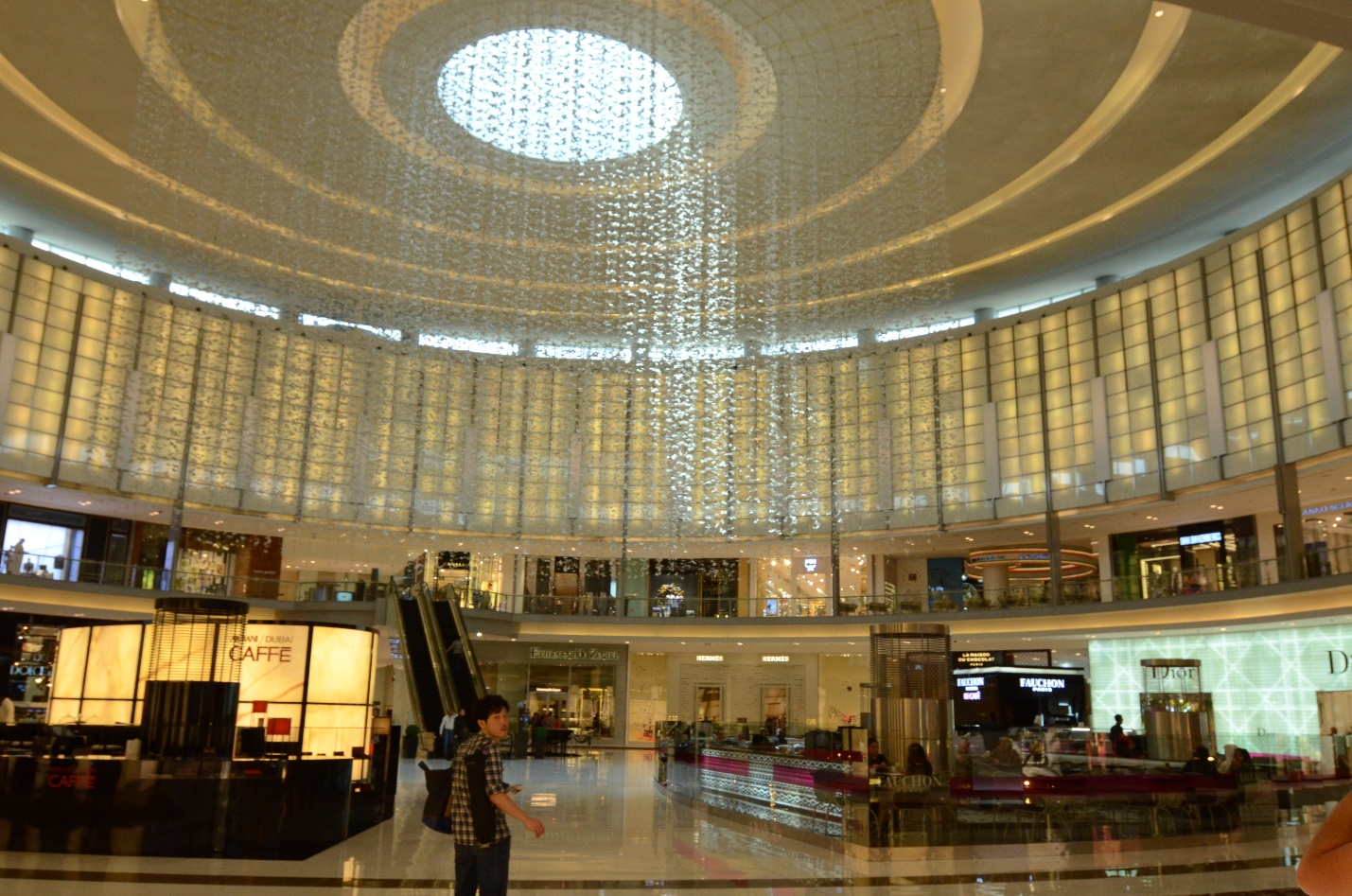 The Dubai Mall
Dubai's sunshine time is long, many architectural practice break hot also consider natural lighting. In the Dubai mall every space has a unique Islamic architecture design, Ceiling. Interior lighting and day lighting harmonious blend in together. Day lighting is a good example.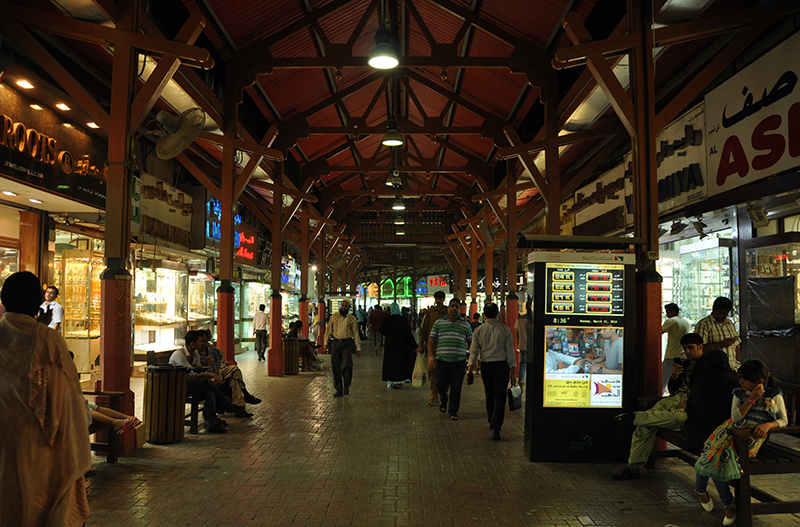 Deira Gold Souq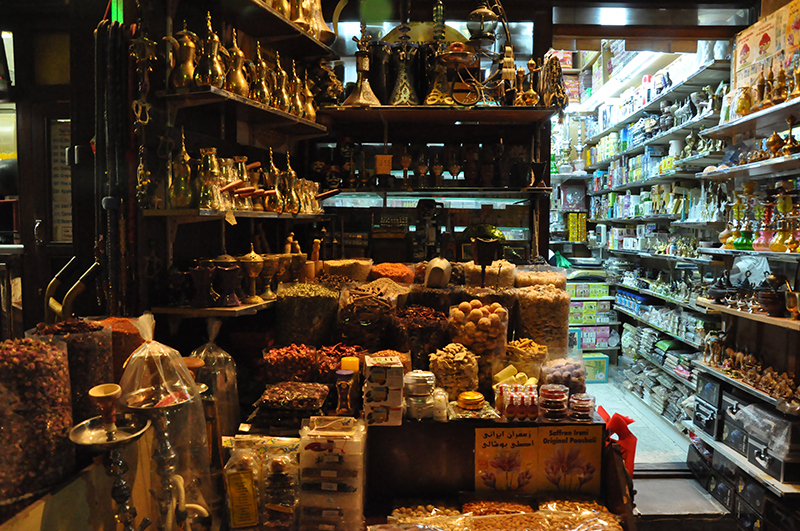 Deira Old Souq (Spice Souq)
---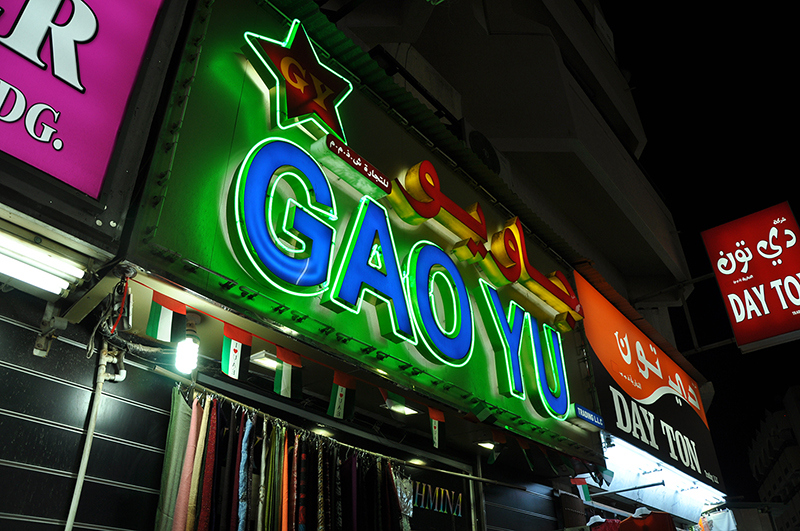 Signboard light in old town