15 December 2004
After a 10-minute bus ride from Shinkiba Station, the Lighting Detectives found themselves at the Asahi Helicopter Heliport ready for a fantastic 8-minute flight over Tokyo. The small, 6-passenger helicopter would take us up 700 meters over Tokyo to view the nightscape along the "Night Tour: Ginza Course", including a sweep starting at the Tokyo Heliport~Odaiba~Rainbow Bridge~Shinbashi~Ginza and lastly Tokyo Station. At \8000 per person it was a glamorous "city walk" to remember for the Lighting Detective club members.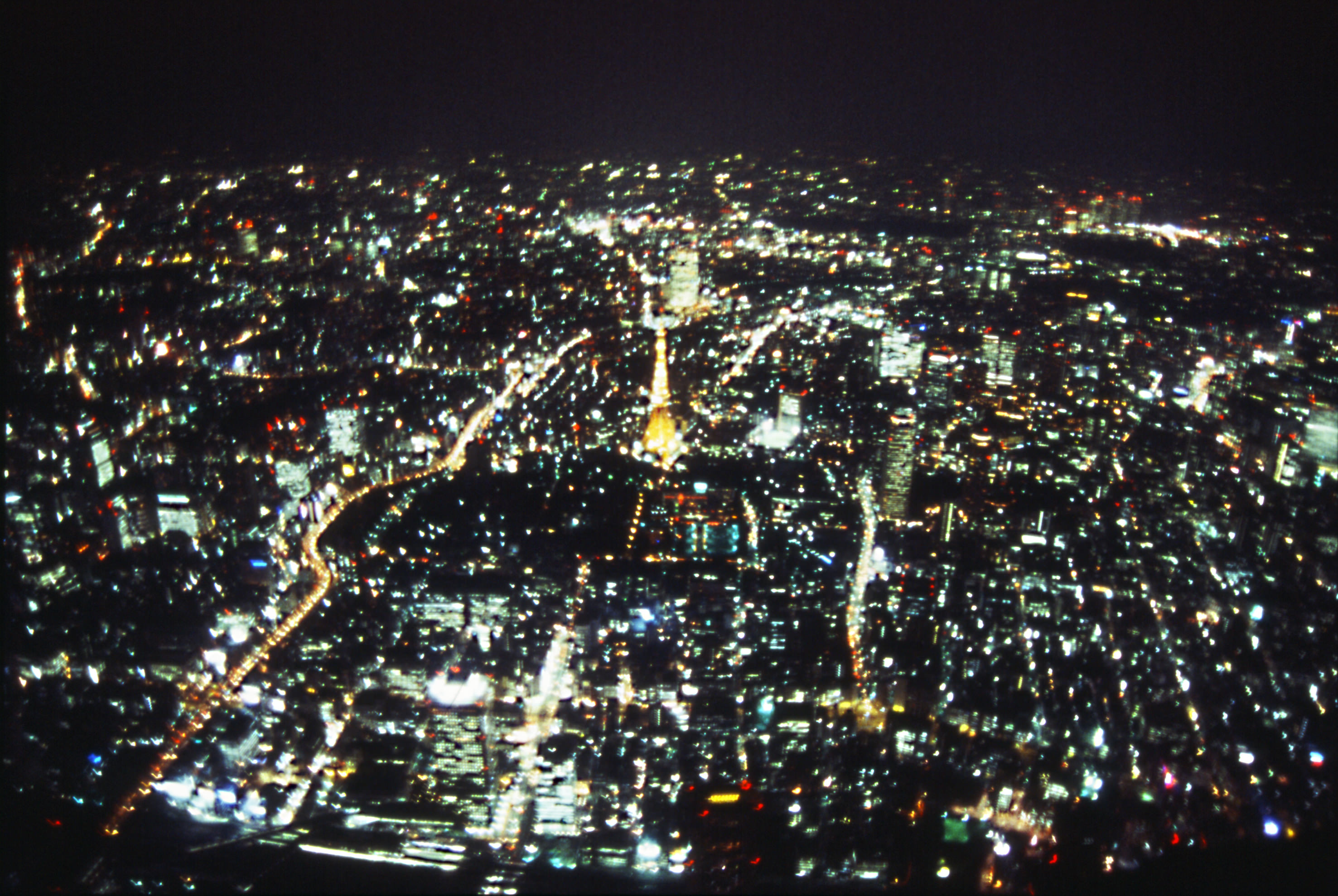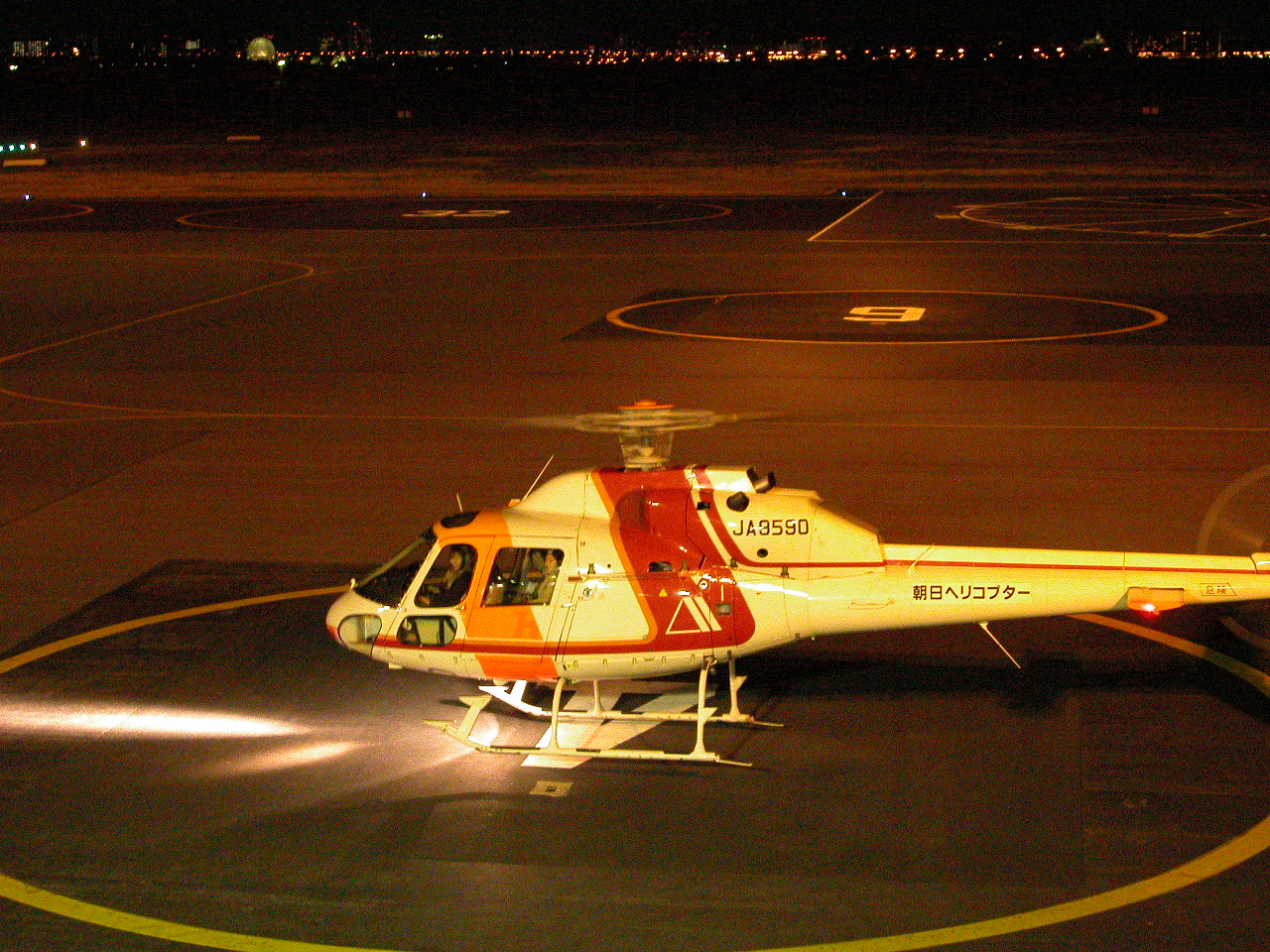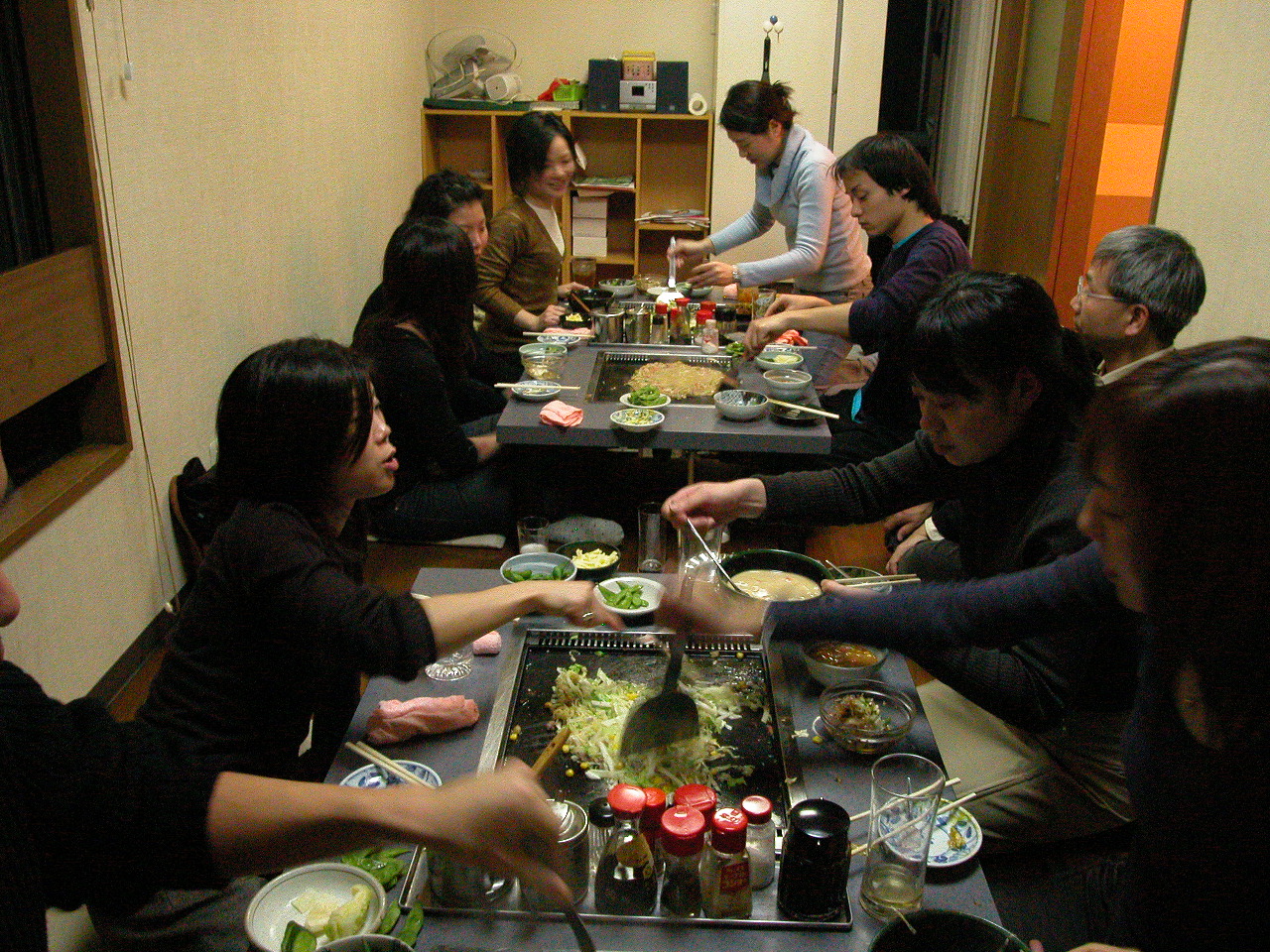 We broke up into 3 groups to board the helicopter, each team equipped with a digital camera, video camera, or still-photo camera. We were prepared to capture the nightscape in any and all forms. The sound of spinning propellers over head greeted our arrival on the launch pad. My team climbed in, fastened seat belts, put on headphones, and then we slowly began to rise off the ground.
The first view after take-off was of the Tokyo Bay and Odaiba. Numerous taillights along the Bay Shore Route formed a strip of winding light and the illuminated Rainbow Bridge support columns stood out against the black bay. After viewing Odaiba, we headed into Tokyo; we could see the newly redeveloped Sio-Site, Tokyo Tower, and the illuminated Roppongi Hill's Mori Tower in the distance. From this viewpoint we could see the composition of lights spread across the Tokyo skyline, white office lights, orange lights along the main arterial roads, and red, blinking obstruction lights. Also, right in the middle of Tokyo is the dark collection of trees surrounding the Emperor's Palace.
Next, we took a right turn and headed towards Ginza and Tokyo Station. In this area, rather then individual architecture cutting the skyline, it was a conglomeration of white streetlights and neon signs, but in the confusion the grid pattern streets of Ginza are easily recognizable.
All of this took place in a fast 8-minutes and the flight was over. As the helicopter headed back to the heliport, we were still cranking our necks in every which direction to get the last few glimpses of the Tokyo nightscape.