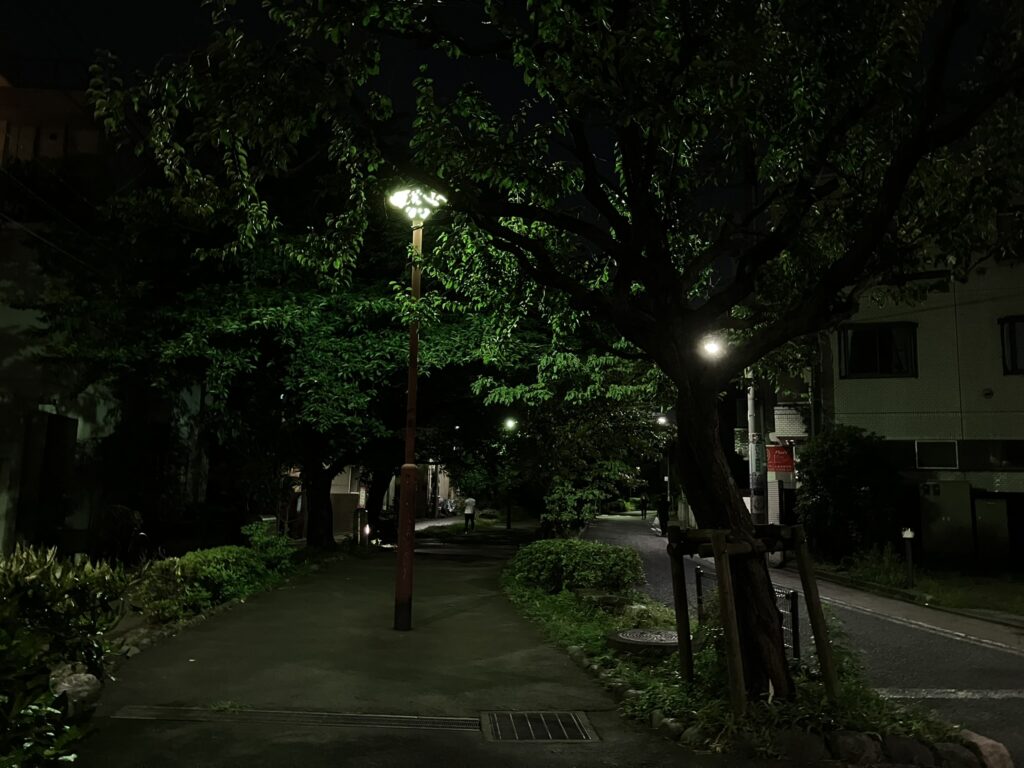 We will have another night walk event in Tokyo titled "Let's look for dark spot in Tokyo" in search of a little coolness.
We usually walk around the city looking at the lights, but this time we decided to look for the darkness. Many parks were suggested as night walk candidates, but we decided to focus on "side walk with greens" where people usually pass by.  We would like to make this an opportunity to discuss good and bad darkness.
Please join us!!
We are planning to hold a town walk in the Kansai area around the end of August in Kyoto, so please wait for a while for the announcement.
≪Outline of Night Walk≫
Date and time: Thursday, August 17, 18:30-22:00
Meeting place: Sangenjaya, walking along the greenway around Sangenjaya.
Fee: 2,000 yen (for dinner after the night walk)
Registration: Please send an e-mail to office@shomei-tanteidan.org with your name, affiliation, cell phone number, e-mail address, and whether you have a light meter or not by Thursday, July 27, 2023.
We look forward to seeing you there.