The Paris nightscape has become a model for nightscapes around the world. Appreciation for the streets of Paris has helped to preserve and restore them to places of beauty during the day and at night. At night, the streets emerge as distinct axes of light and one wonders how far urban light planning will progress.
---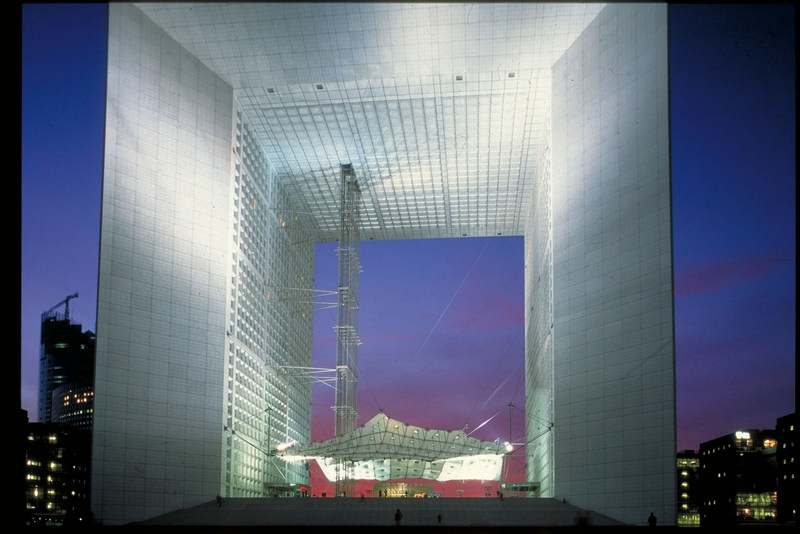 Illuminated in white light, the La Grande Arche, gives the impression of a modern-day city.
---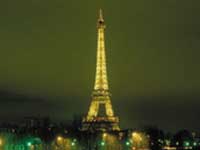 Set against a dark background, the lofty figure of the Eiffel Tower glows impressively.
---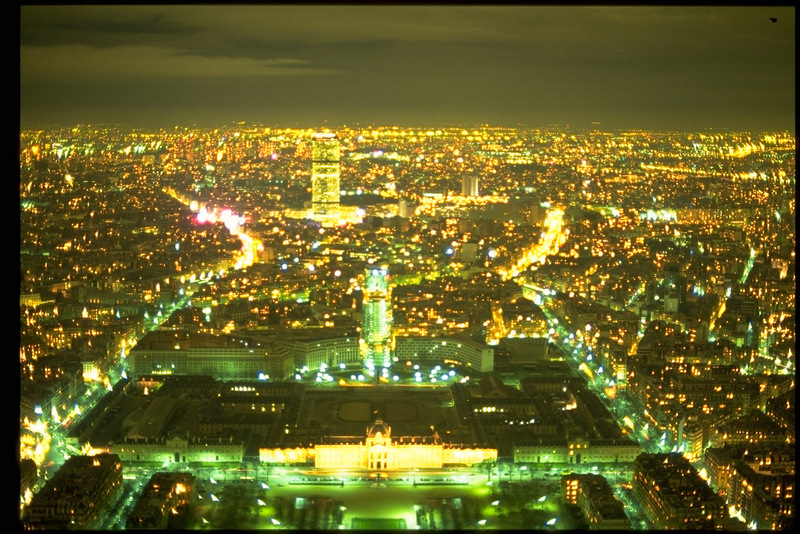 Looking towards Montparnasse from the top of the Eiffel Tower. The bright building in the center is Montparnasse Tower.