Because of previous colonial rule and occupation by Spain, USA, and Japan, many different cultures are accepted in the Philippines. As with architecture or cuisine, the uniquely arranged culture is also visible in the lighting environment. But behind the bright lights and in the shadows, we also saw a gap in the standard of living.
---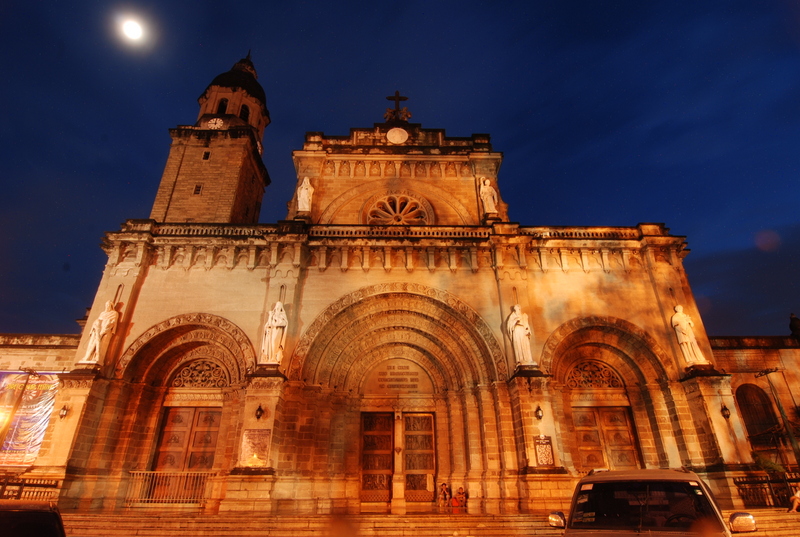 For many people the church is a stronghold in their lives. The walls of this church were brightly lit with fluorescent lights and for relief from the heat several fans are also mounted on the walls, a nightscape very familiar in Asia. The floodlights bath the facade in featureless, flat light.
---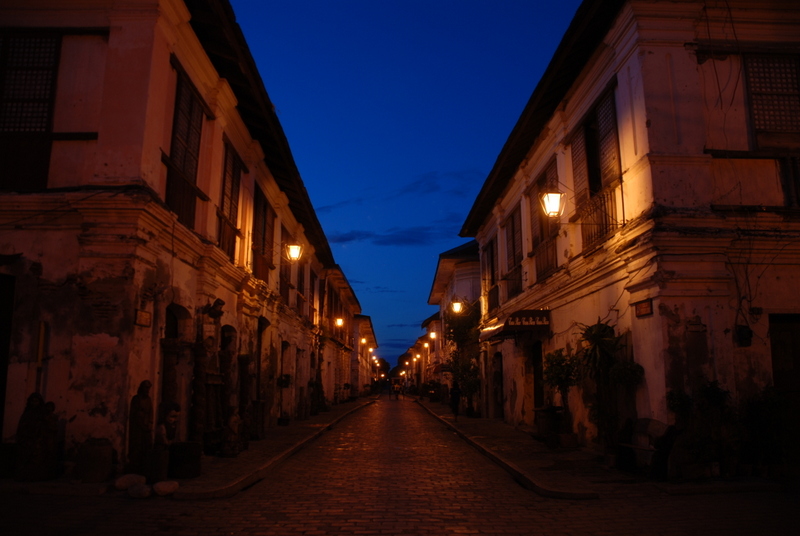 In the area of town where Spanish architecture is still preserved hang sodium lamps, giving everything, walls, ground, and buildings an orangish glow. The dark green vegetation by the day is lost, but the historical atmosphere of the street seems like a scene out of a period movie.
---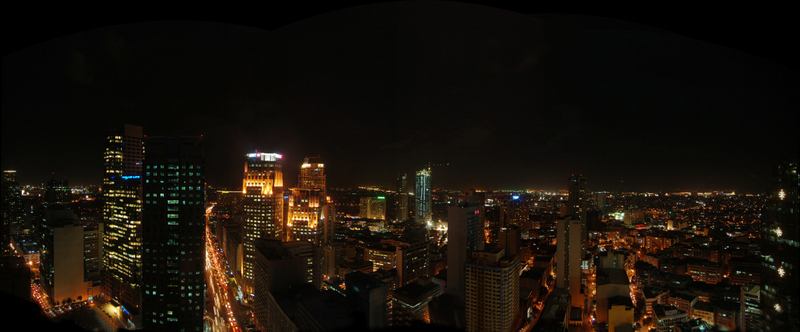 In the poorer areas of the city burned out streetlights are everywhere, but in the wealthier areas high-rise apartments and office buildings stand tall and just like in any other big city, there is a lack of individualism in this nightscape. Compared to the intensity of light in adjacent neighborhoods, the economical gap is prominent.