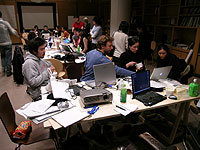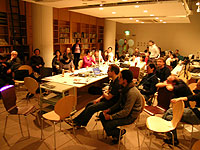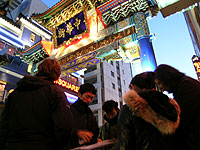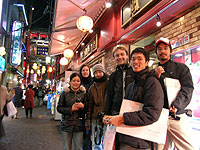 It seems that there are quite a few people who are ruffled by the frequency, or rather infrequency, of the Lighting Detective Note. Since the start of the Lighting Detectives many of those that work close to me have pleaded and tried to persuade me with a kind "Please write a new note" every once in awhile. But behind all of those smiles and I-really-look-forward-to-your-column`s I can sense a little bit of a threat. So, again I apologize for the delay. I'm not a big fan of the blog, so my columns tend to be few and far between with more eccentric themes. However I`d like to try a little more relaxed style, maybe something blog-like, to honestly discuss light, social review, and maybe some personal confessions within a tone of permissible degree.
With that said, as I write this, I am sitting on the Shinkasen on my way home from a day trip to Osaka, business of course. I have my PC open before me and in the upper right hand corner of the screen a certain folder has caught my eye, 「Unfinished Tanteidan Notes.」 Inside that folder another folder titled「051210 AA Workshop」had four pictures already selected just waiting for the go ahead. December 2005, two years ago I meant to write this column and the pictures and inspiration have just been waiting in the flanks. How rude of me!
Kazuo Iwamura, an architect and professor at Tokyo City University, said to me one day, "Mende-san, a friend of mine who is professor at the AA School of Architecture in London wants to bring some students to Japan. I like to do a Lighting Detective Workshop with your help, of course." It has been two years since that workshop and I don`t remember all of the details, but it was an incredibly fun experience. About 10 AA students plus 10 Japanese students from various universities gathered and were shuffled into 4 or 5 groups. Over the course of the 2-day workshop, each group was to survey, analyze, and present on part of the Yokohama nightscape. The first day started with orientation and then surveying. The second day groups analyzed their data, formed proposals, and ended with a presentation. It was a whirlwind, but this is where we get a taste of the results of hard work and it was impressive. Presentations that appeared to have taken all night long to finish, but the AA students are fast on their feet with decision-making skills to match. My group, including Prof. Iwamura`s son and present LPA staff, Motoyo Ogawa, surveyed the Yokohama Chinatown and presented a plan to redevelopment the lighting.
I am still very thankful for this experience and opportunity to engage with the AA students. The final dinner in Chinatown was also very memorable. I would consider doing with a workshop every year if they were this fun and productive!