The largest city in Vietnam, Ho Chi Minh, has developed into the center of economic activity for the country. The city is in the mists of a huge transformation with new building wherever you turn. We will have to wait and see how the streetscape and lighting environment will be altered.
---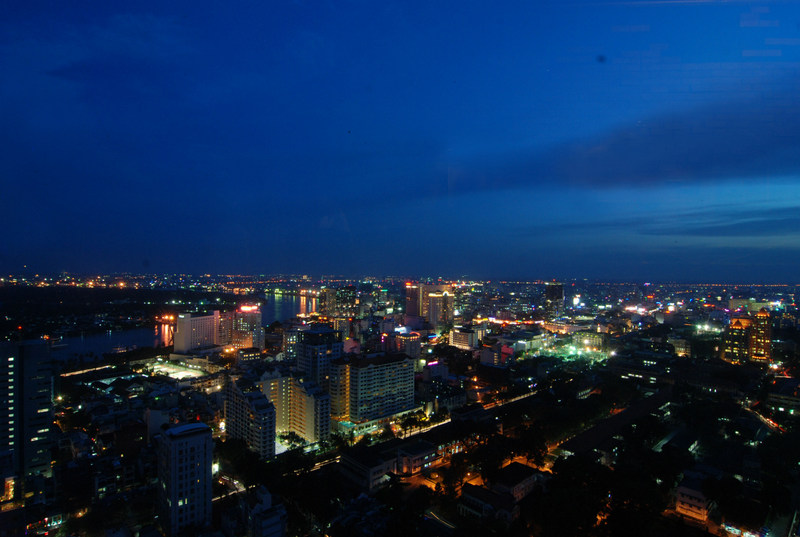 Birds-eye view from the tallest building in the city at the time of survey. Lights from construction sites all over the city are an undeniable element of the nightscape, but it won't be long before several skyscrapers begin to dot the skyline of Ho Chi Minh.
---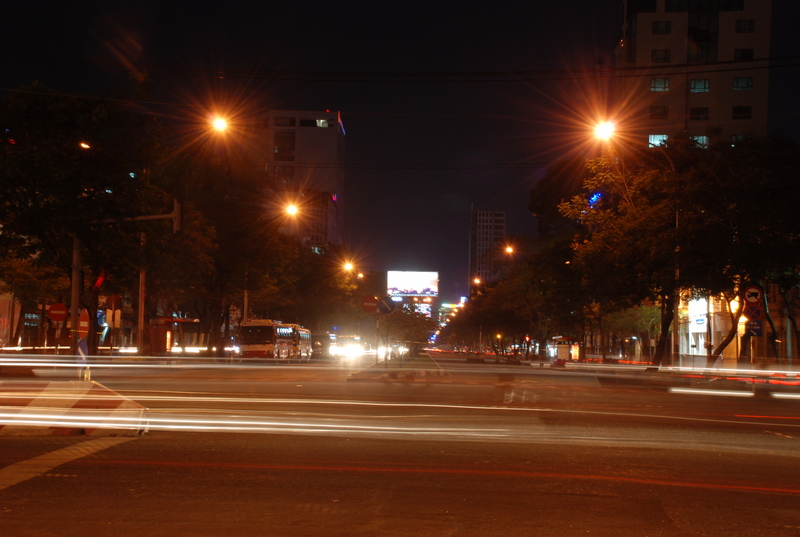 The principal user of the streets of Ho Chi Minh is the constant stream of motorbikes. Street lighting consists mainly of functional roadway pole lighting and the headlights of these motorbikes. They seem to have forgotten the sidewalks and pedestrian traffic.
---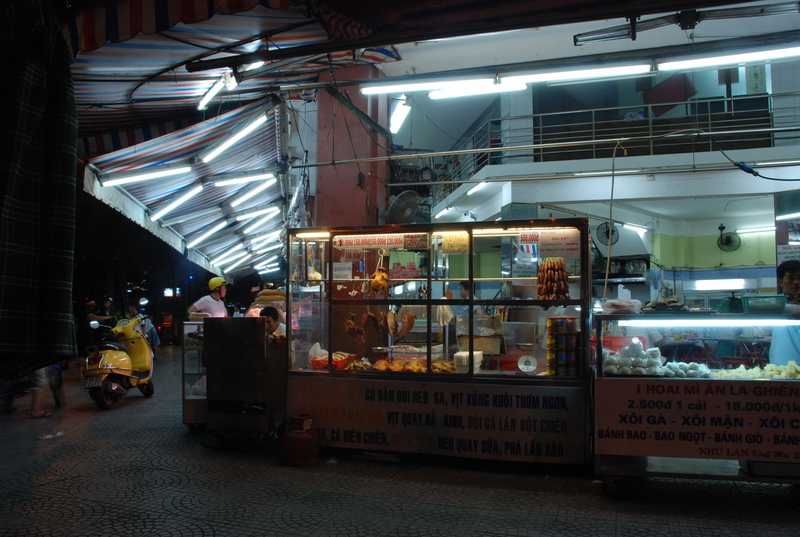 From restaurants along a main street to the night market and department stores, fluorescent lighting is everywhere. This is Asia before the introduction of LED`s.