The east end of Taipei is really growing and developing with many modern structures like the Taipei 101, the world's tallest building, looming over the area. But off the main streets and in the back alleys, life is as usual as old buildings line the side streets of these unique little neighborhoods. The streets are alive with daily activity and residents come and go; a some what nostalgic picture.
---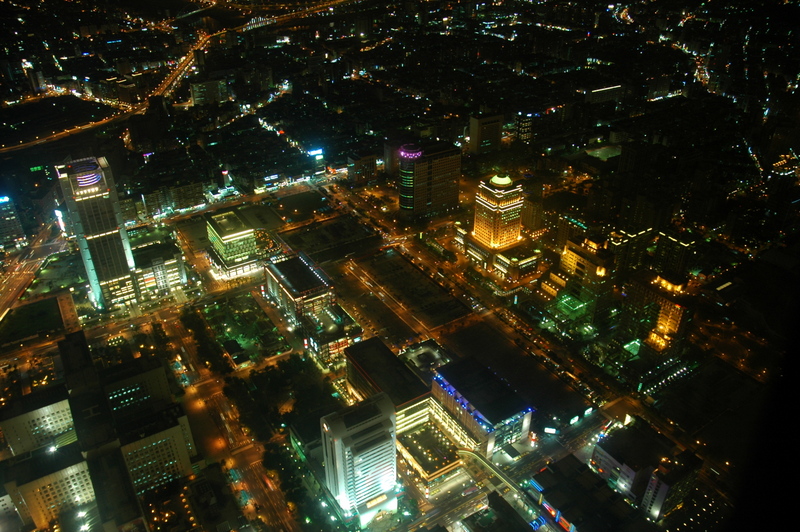 Looking west from the top of Taipei 101, the world's tallest building, as the last of the day's orange light breaks through the space between the buildings. From this view point you can really see how the old part of the city spreads out in the west as the streets get narrower and twist and turn.
---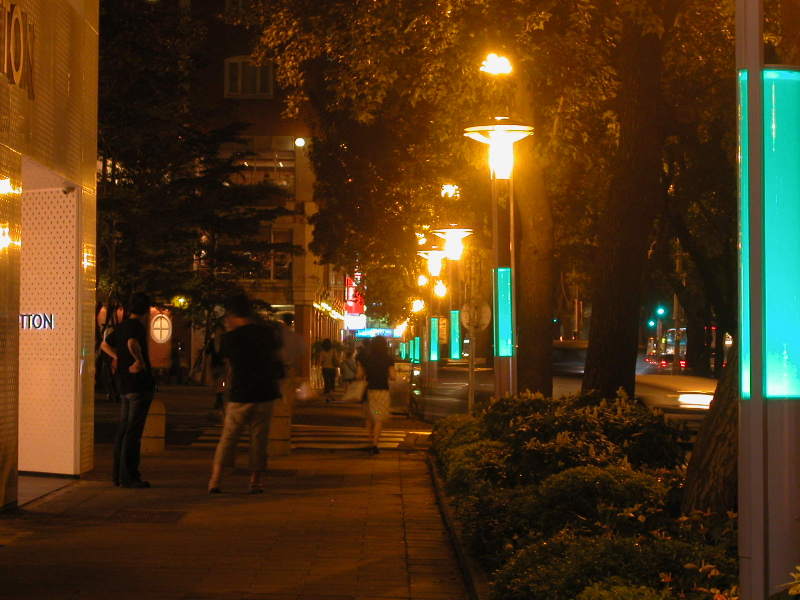 Jungshan North Road, one of the main thoroughfares of Taipei. Mounted on the streetlights lining the sidewalks are fixtures to illuminate the trees and small LED nodes programmed with different scenes of color lighting. Although the trees are big and imposing, the lighting has helped to create a pleasant pedestrian area.
---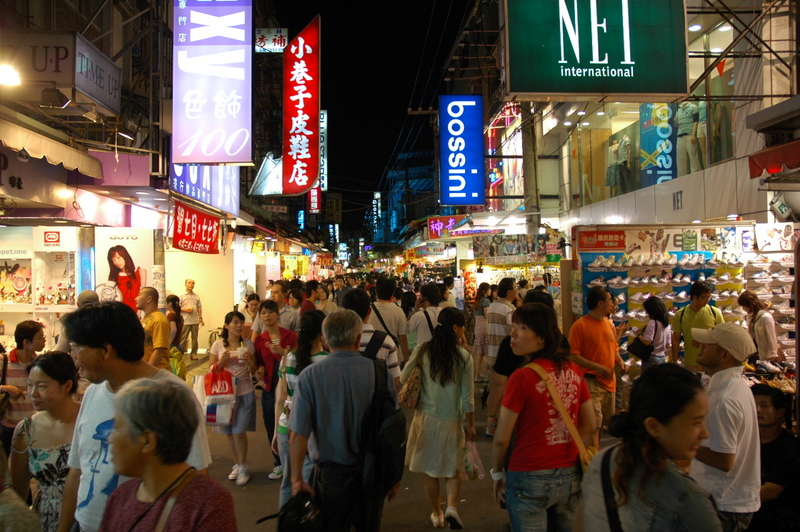 Every night is like a festival at the Shilin Night Market in Taipei. Many of unique smells、wares, and activity to go along with the jimble-jamble of lighting.