Date: August 29th, 2003
Program: Symposium
Venue: Haninge Centrum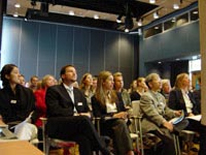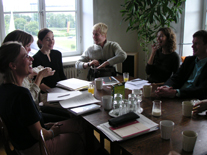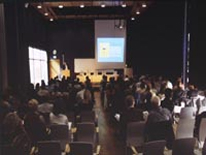 The Transnational Tanteidan Forum 2003 was held in Stockholm on August 29th, 2003 at the Kulturhuset Haninge, approximately 30 minutes by train from the city center. The forum was a great success. To our delight, the number of attendees exceeded our expectations and a change of site was necessary in the preceding days. Almost 200 people attended and enjoyed the afternoon forum.
The forum's theme was "Residential Neighborhood Lighting." Core members from Tokyo, Hamburg, Copenhagen, Singapore, Washington and Stockholm reported results of their research into Residential Lighting. The difference between the international cities is very interesting and offers a unique window on the life of each nation.
Most spend daily life without any notice of the lighting around us. But think one minute to change your life with lighting at your home. It might be very interesting to investigate lighting around you once again in order to create something special.