2014.10.02-10.05       
The 11th Forum was held in Madrid, Spain. A city with very old history, however, the theme was〝NEW CITY_NEW PEOPLE_NEW"and we talked with Madrid residents about the city's lighting now and in the future.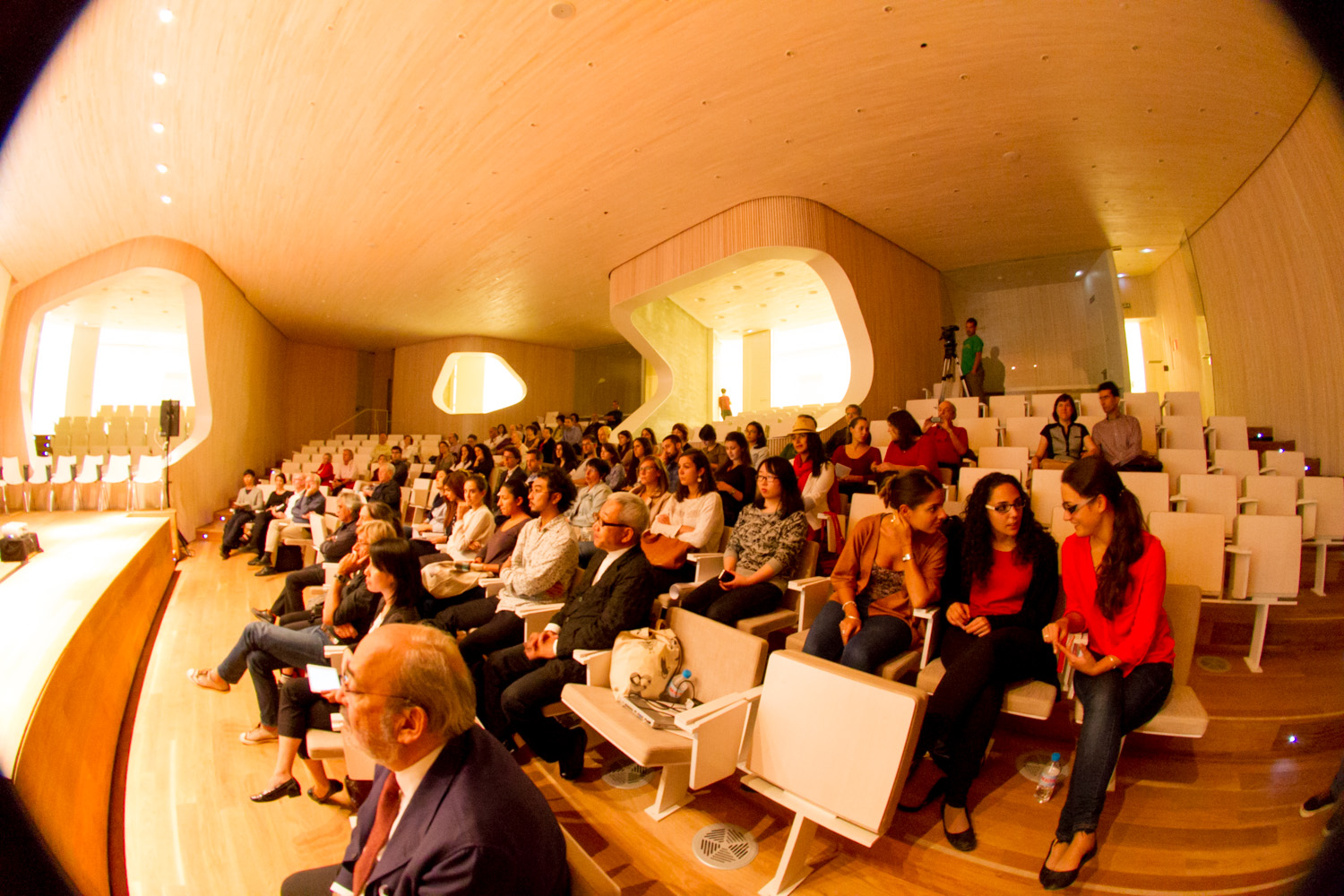 Symposium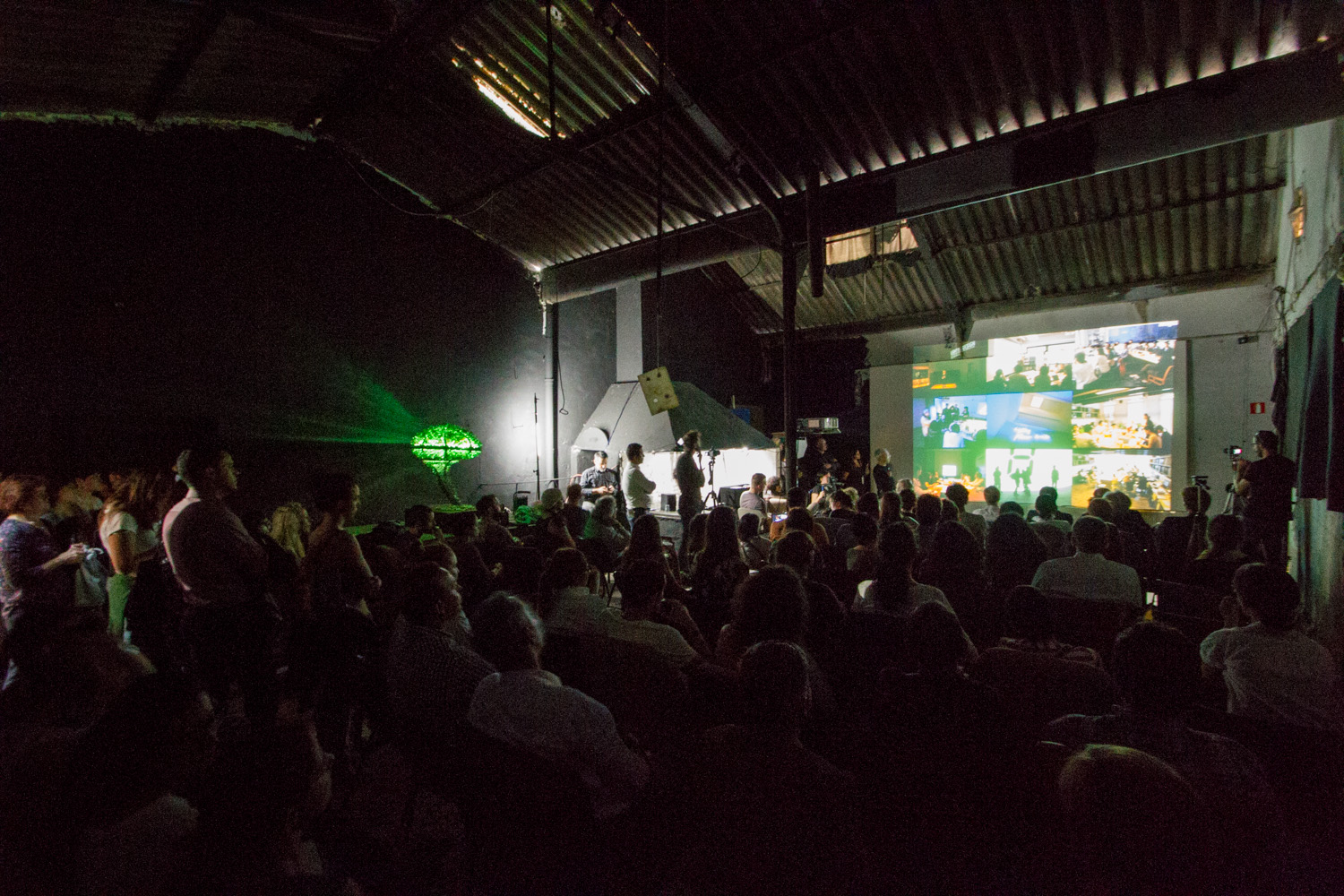 Talk Show
Pre-event – Talk Show
A panel of 5 Lighting Detectives and 8 local Madrid artists, designers, and creators each gave a short 10 minute talk.
Day1
Orientation
Orientation began with the introduction of the Lighting Detectives and members, the purpose of city walks, and how city walks are conducted. Participants were then divided into 4 groups to discuss chosen survey areas. Students who did preliminary surveys of the areas explained theories on lighting heroes and villains and discussed the basic lighting environment.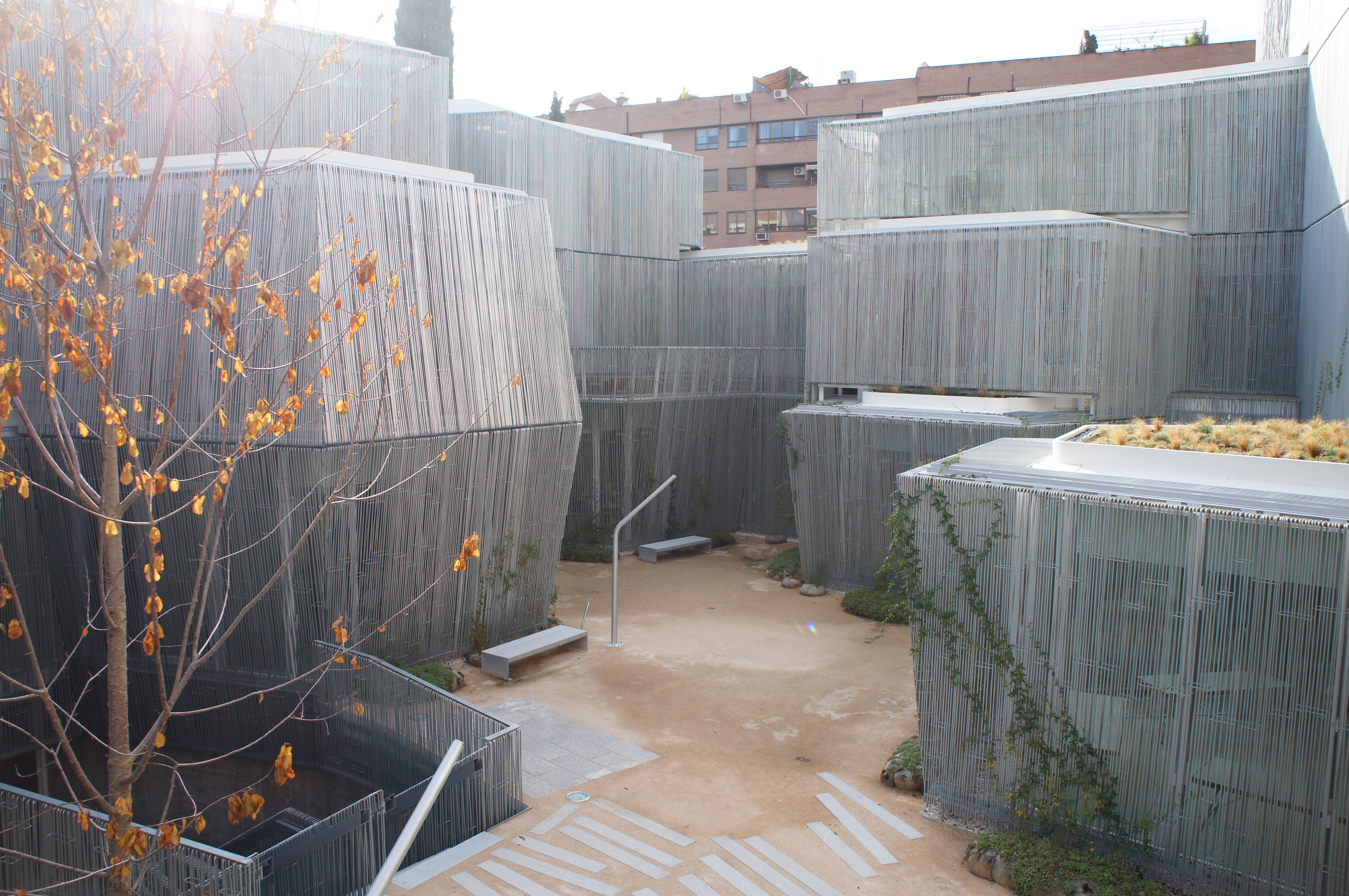 Initucion Libre de Ensenaza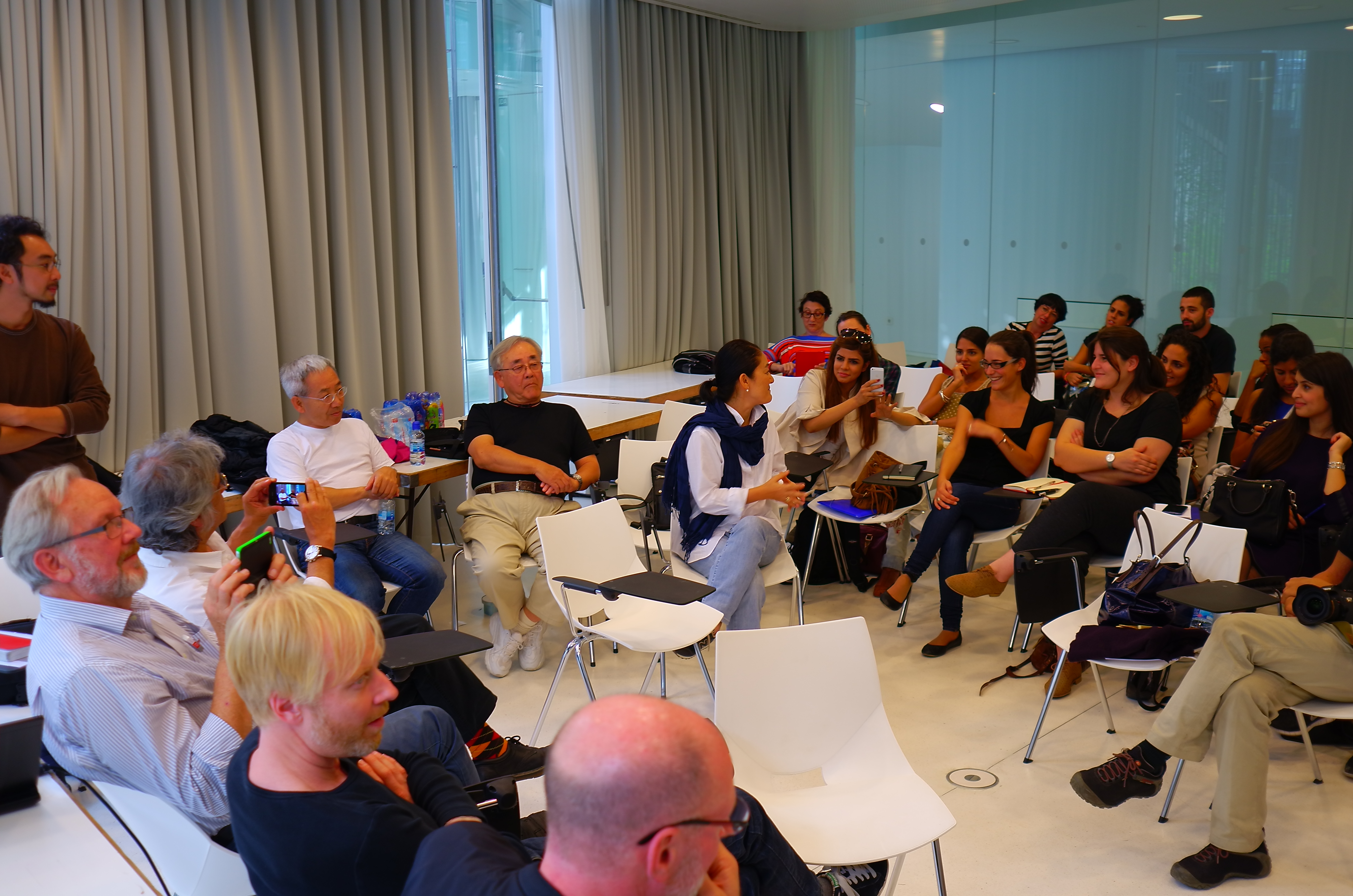 Orientation
---
Night Walk
After discussing possible problems in the 4 areas, the groups set off on their 3-hour city walks. Surprisingly, all groups had a difficult time finding lighting heroes.
After discussing possible problems in the 4 areas, the groups set off on their 3-hour city walks. Surprisingly, all groups had a difficult time finding lighting heroes.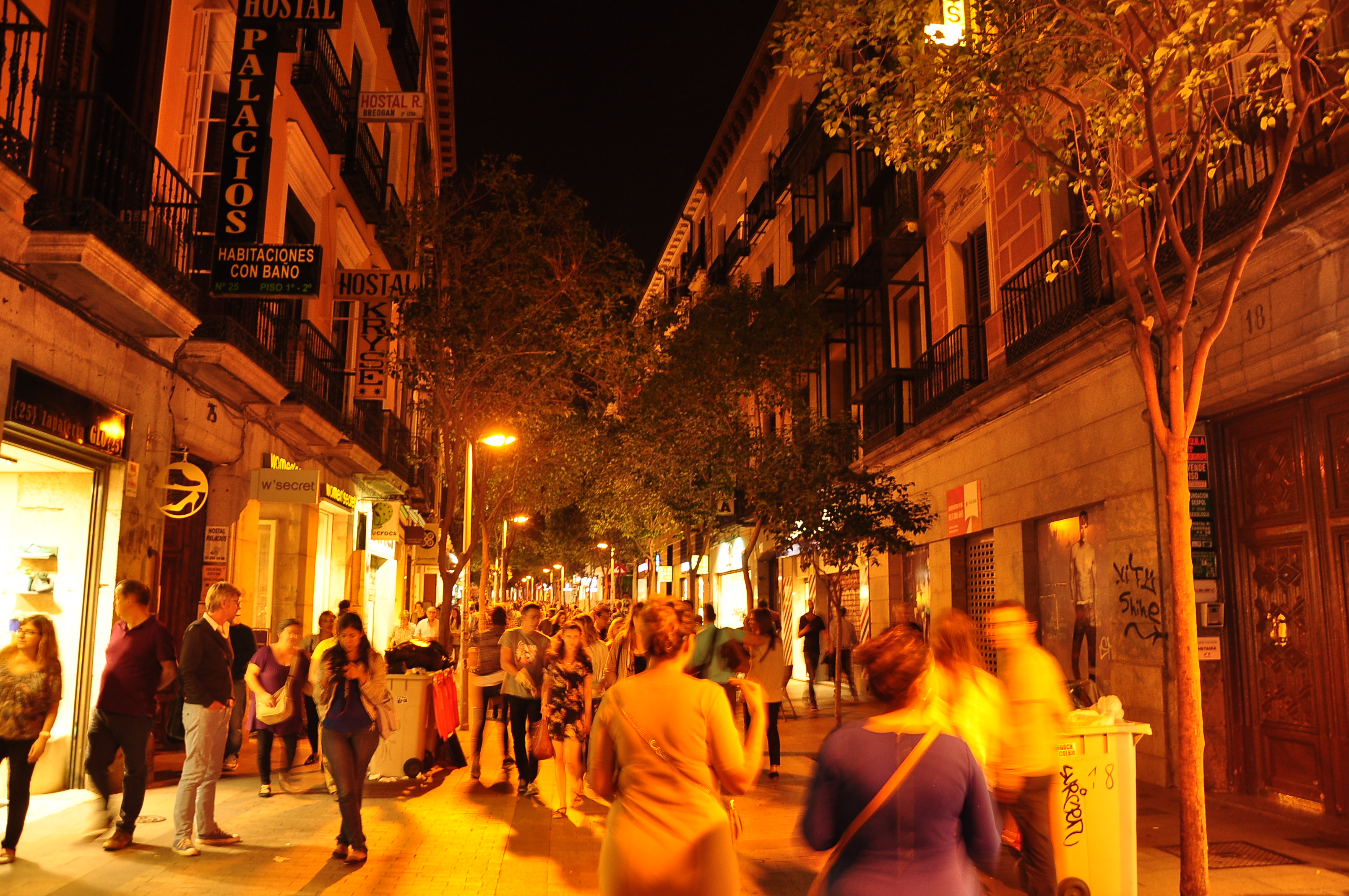 Team 1: Triball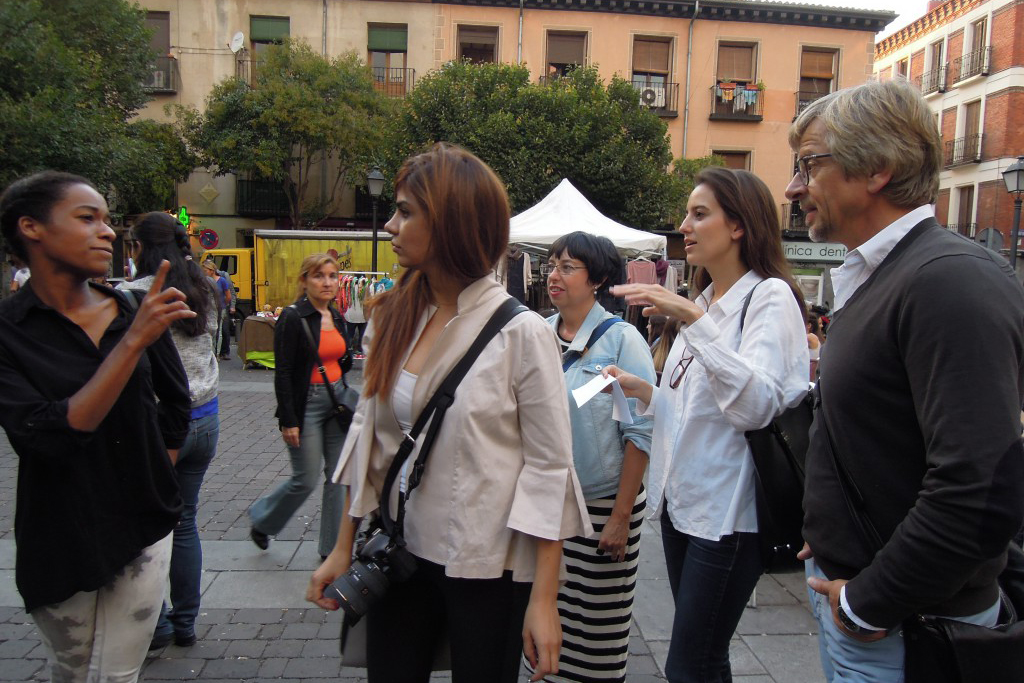 Triball is an area which has mixed characteristic located in the city center of Madrid.
There are streets with high brand stores and department stores as well as streets with many prostitutes standing. They are all happens in the same district. We could find variety of phenomenon here.
Team 2:The Casa de Campo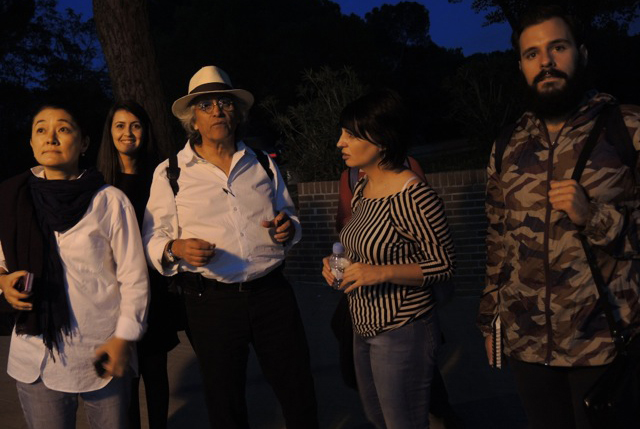 The Casa de Campo (Country House) is the largest urban park situated west of central Madrid. Until 1931 area used to be royal hunting estate. In 1963 it was formally handed over to the city of Madrid and became popular park. This forestry area stretches on more than 1,750 hectares and is surrounded by busy urban cityscape. There is an artificial lake in the park, around which we focused our night walk.
Our long walk started from the Casa de Campo subway station, went through the avenue of large plane trees and followed the lakeside. Three workshop heads and six curious students searched for the heroes and the villains of light. It was confusing in the beginning as we mostly noticed dominant examples of the lighting villains. But through careful study of the area and our lively discussions we finally find interesting details which inspired us to make proposal how to improve lighting of the lakeside area. Our long walk finished with the delicious dinner in one of the restaurants around the lake. I believe that we all experienced this walk as inspiring and it resulted in a very interesting lighting proposal presented by students.
Team 3:Tetuan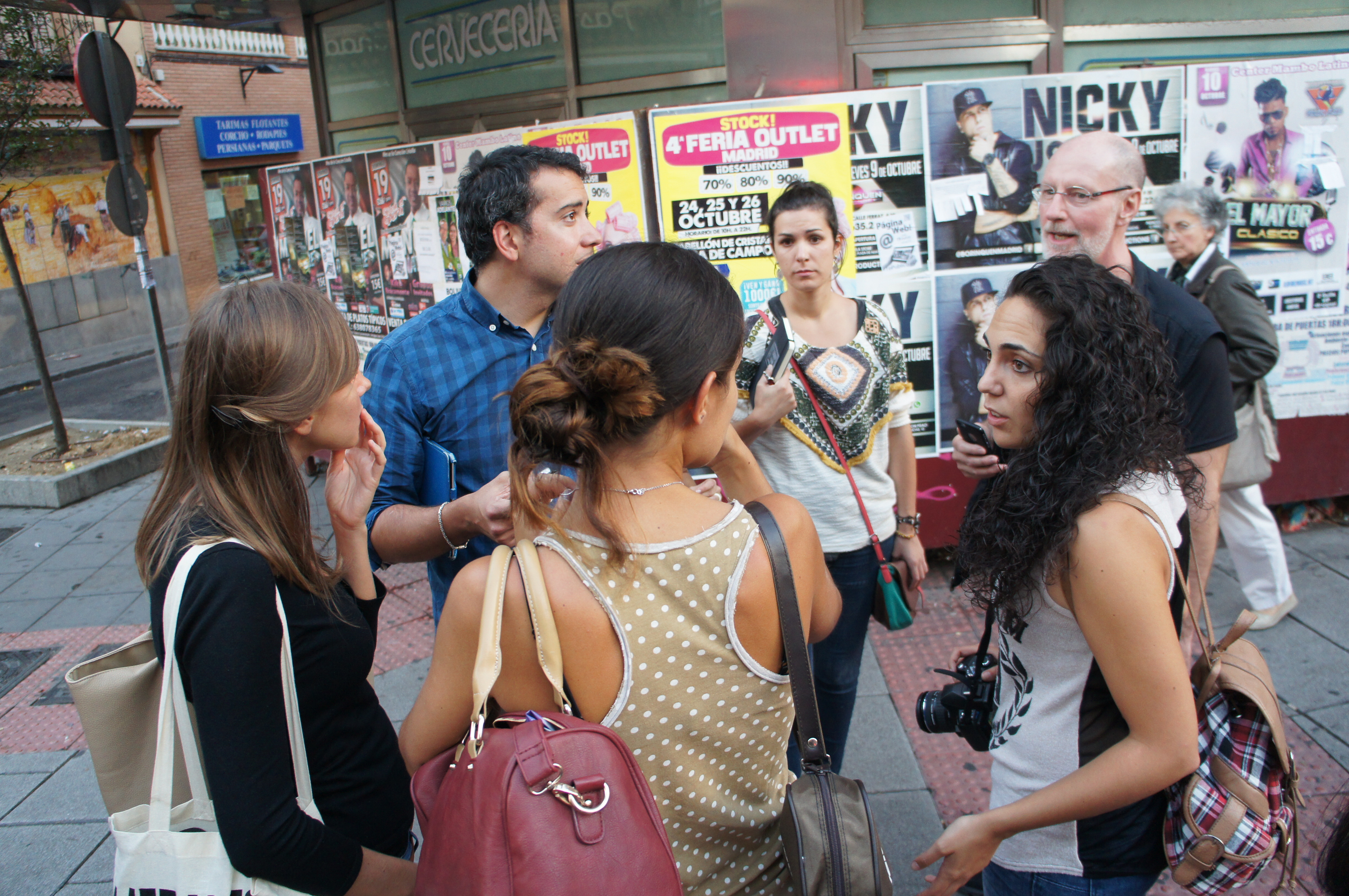 Some areas of Tetuan have very old houses, and therefore it is inhabited by many immigrants from South America and Sub-Saharan Africa. But also
there are located in the district some of the most relevant skyscrapers of the city, such as the Picasso Tower, making it an important business area.
In this area, it was hard to find Heroes but we decided the supermarket and architecture which were trying something with lighting with using color lighting are Heroes because of their challenge spirits.
On the other hand, we pointed dark streets and pole lighting with poor color rendering as Villains.
Team 4: AZCA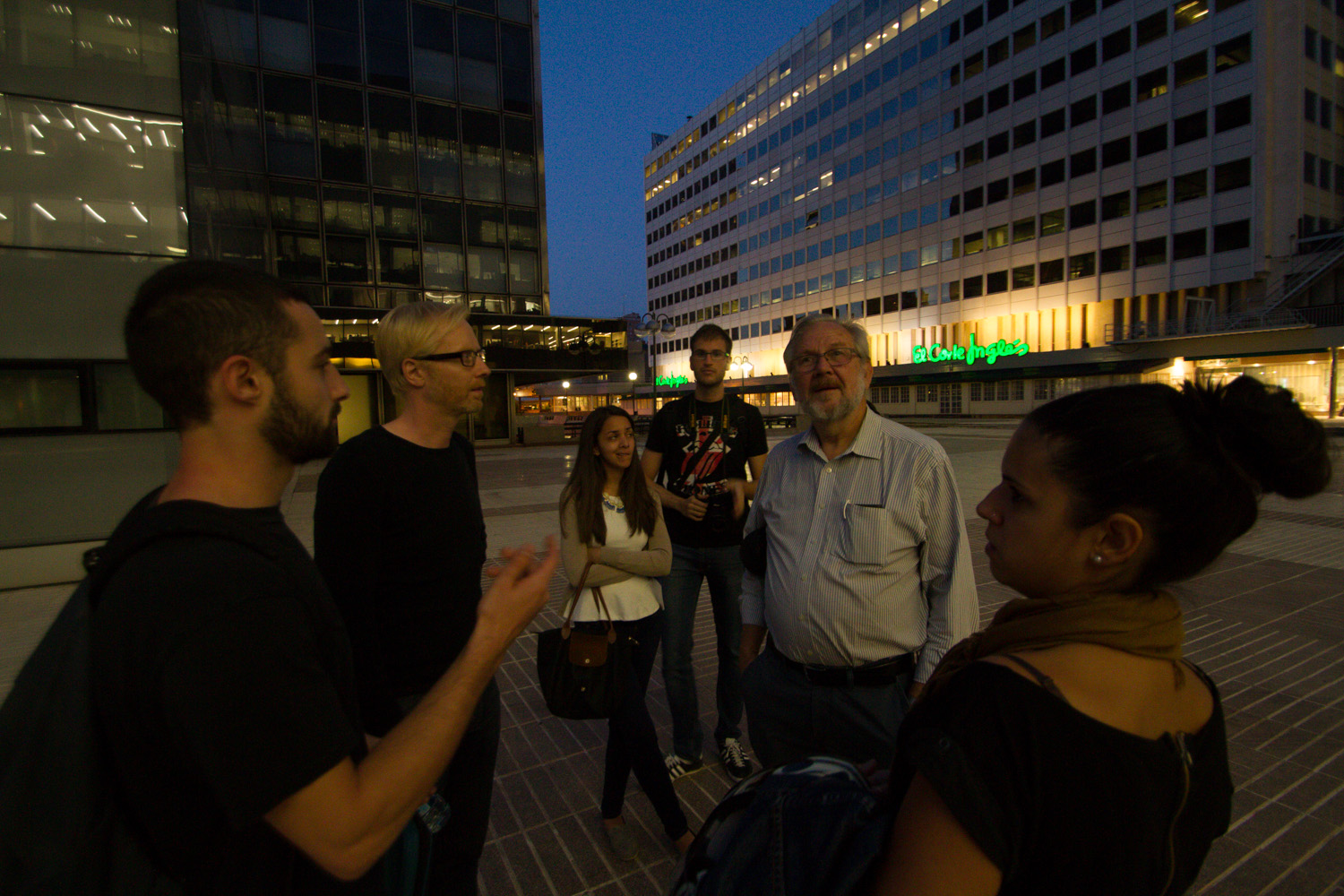 AZCA is a financial and business district, and a number of high raise buildings are gathered along with shopping malls and restaurants.
The urban plan of AZCA failed because the design is completely out of our urban culture. The pedestrian areas are distributed in three different levels, and people feel lonely and insecure during nighttime because of its darkness and obstacles of the sight. Therefore we decided this dark pedestrian as our villain. We found upper lighting which highlighted building nicely with blue color as our hero because in this kind of cold concrete environment, blue color lighting contributes its safety and liveliness.
Day 2: Group Discussion
At the workshop, each group discussed the results from the previous night's city walk and started preparing for the forum presentation. Through collective feedback, each group chose heroes and villains of light and then discussed at length what was good, bad, and how to make each situation a better lighting environment.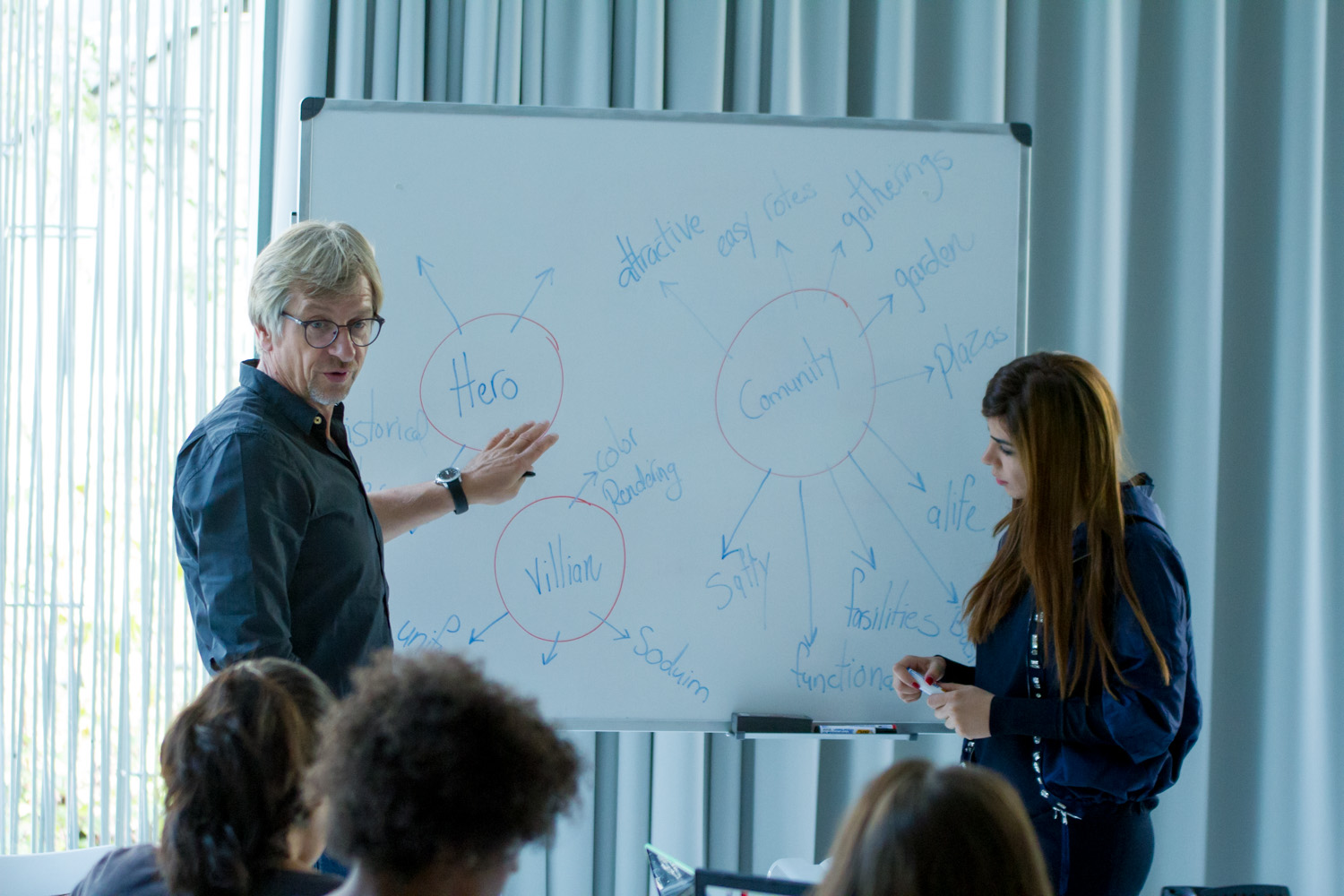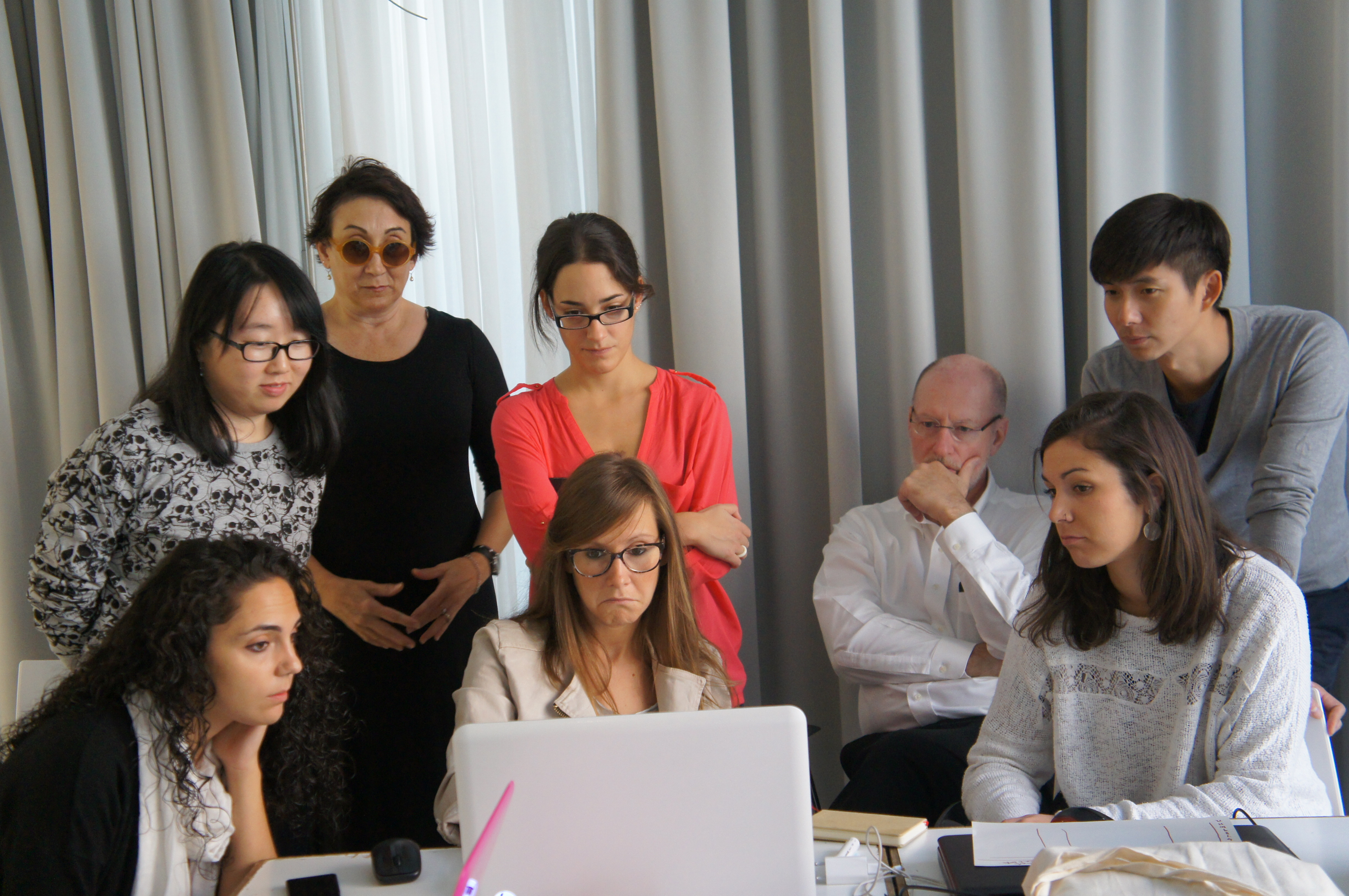 ---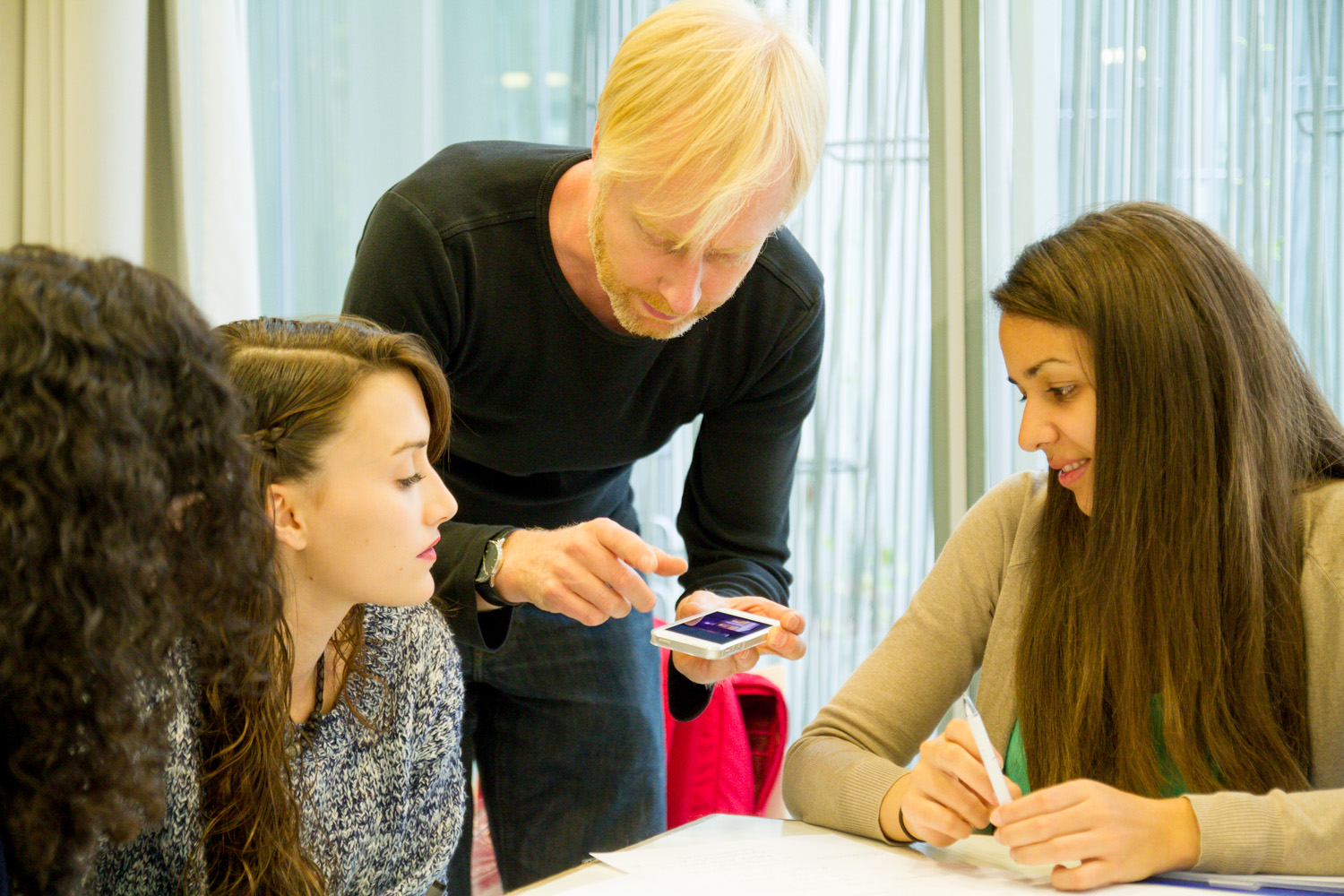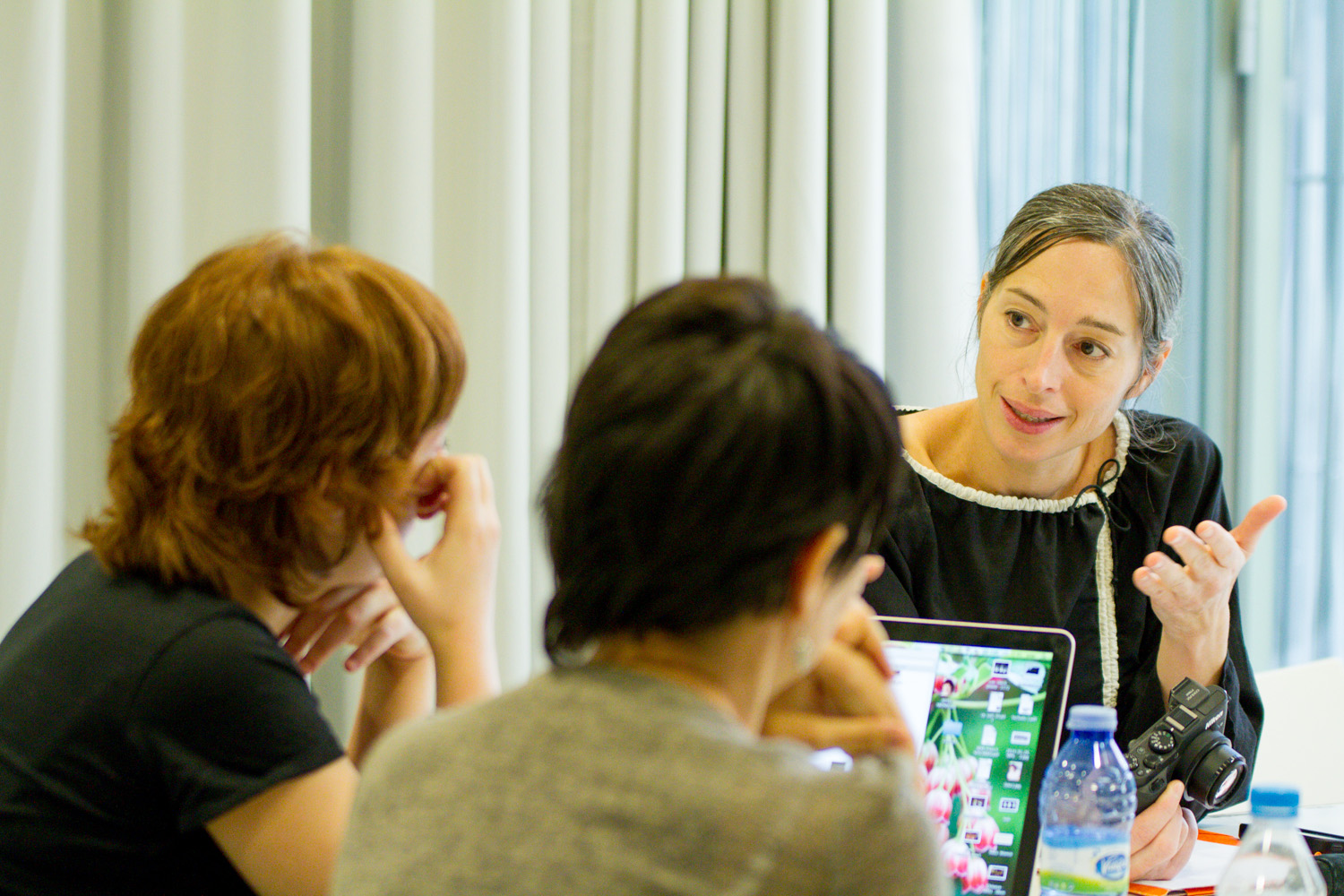 ---
Symposium
At the symposium, each area was discussed further in depth.
Each team has struggled to find "heroes" and found out Madrid has chance to improve its nightscape.
Students presented their own proposal to each area.
All lighting detectives core members went up on the stage and had panel discussion after the presentation.
The discussion went into the depth that although lack of appeal of the night characteristic of Madrid is undeniable, but it is a limit to only by looking at lighting but we have to think urban environment as a whole.
We ended up with the discussion that we cannot start without governmental involvement in order to change this situation.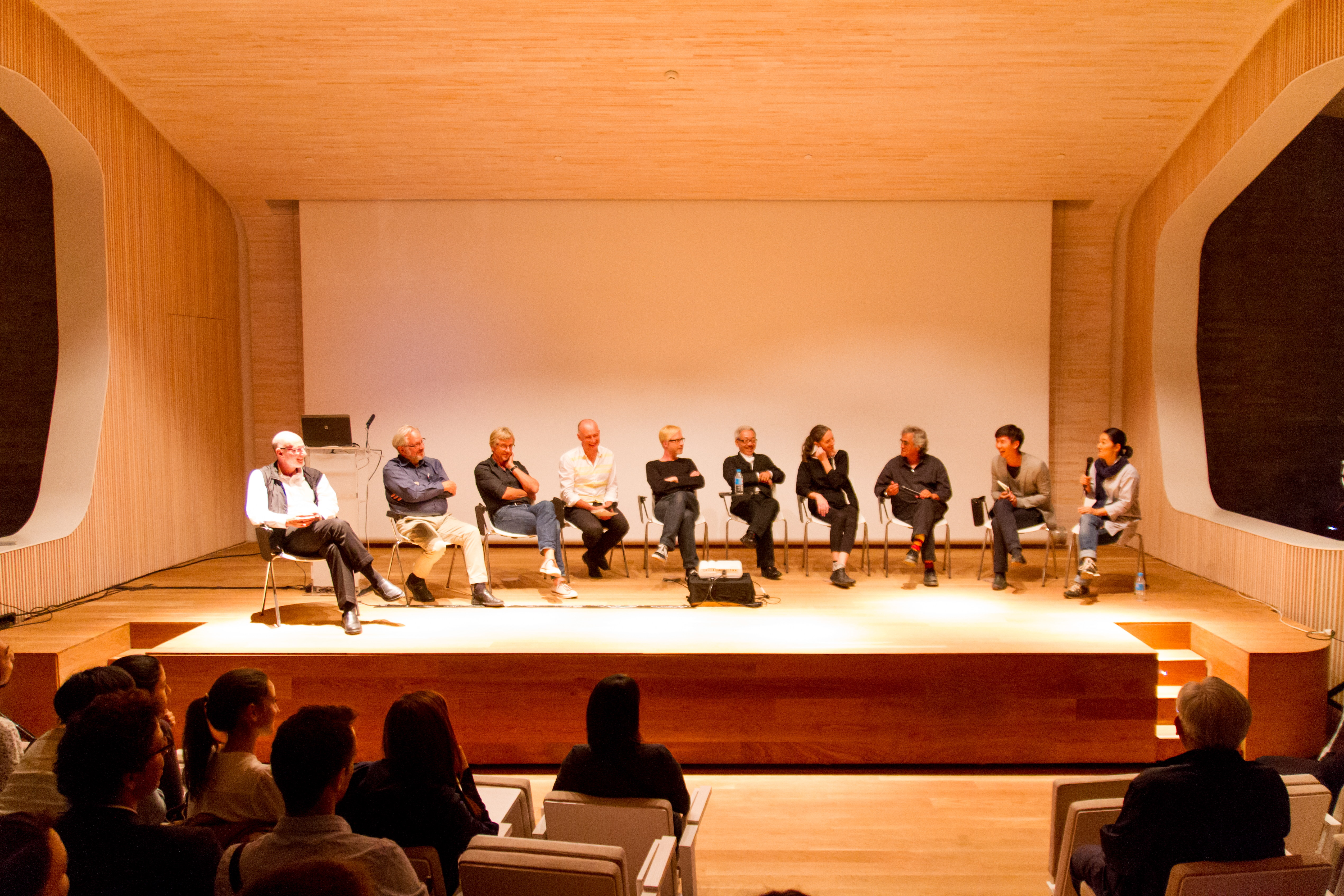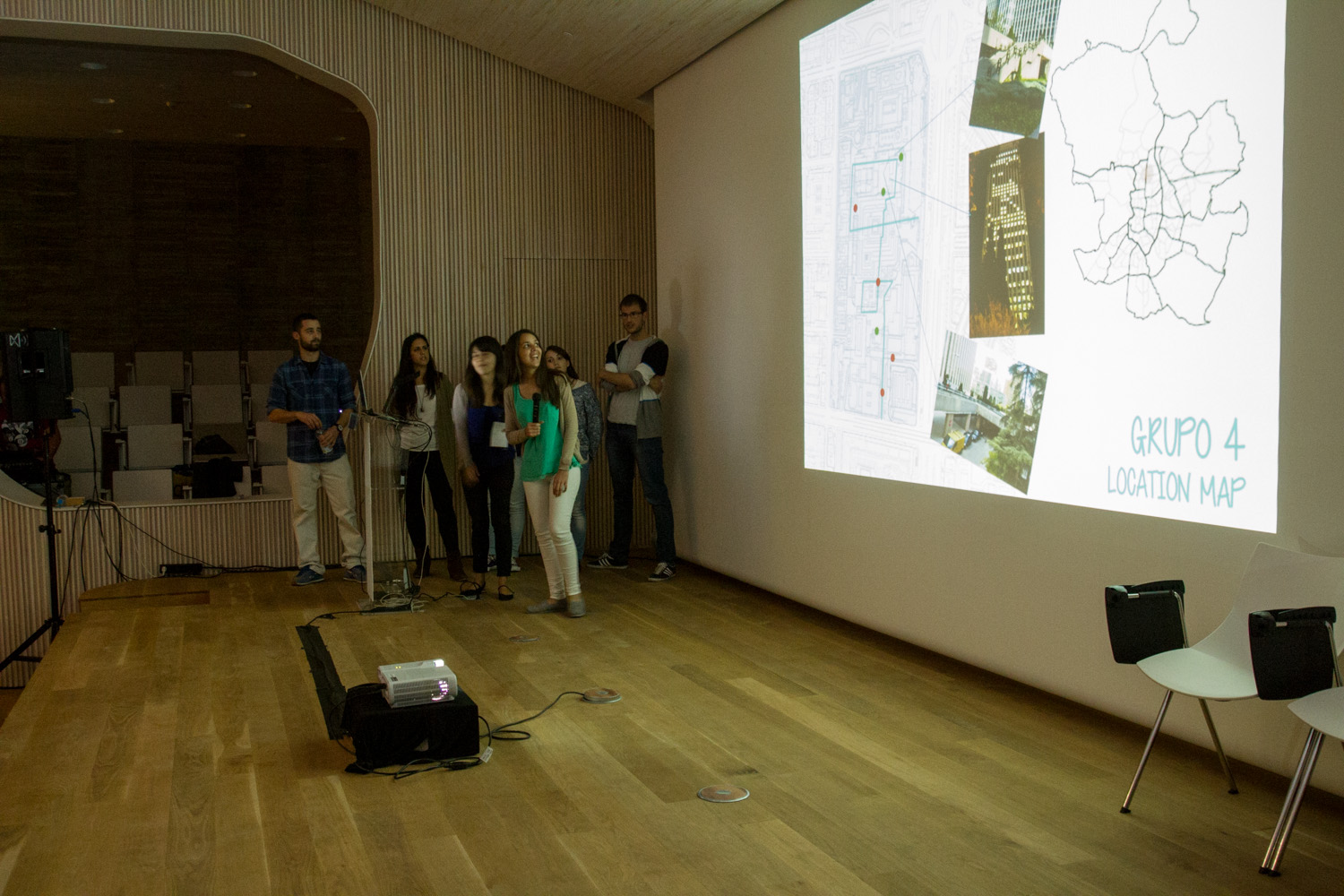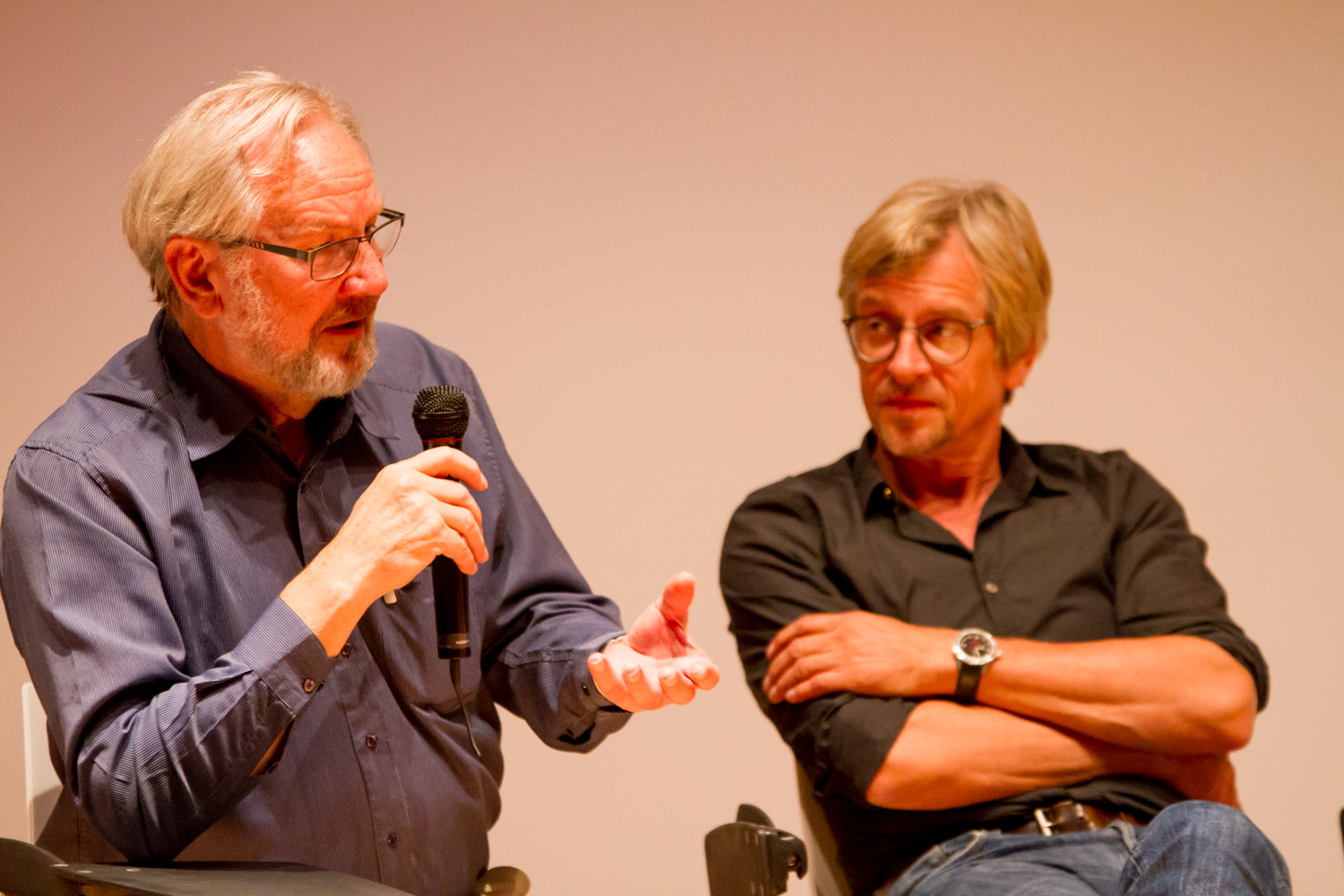 ---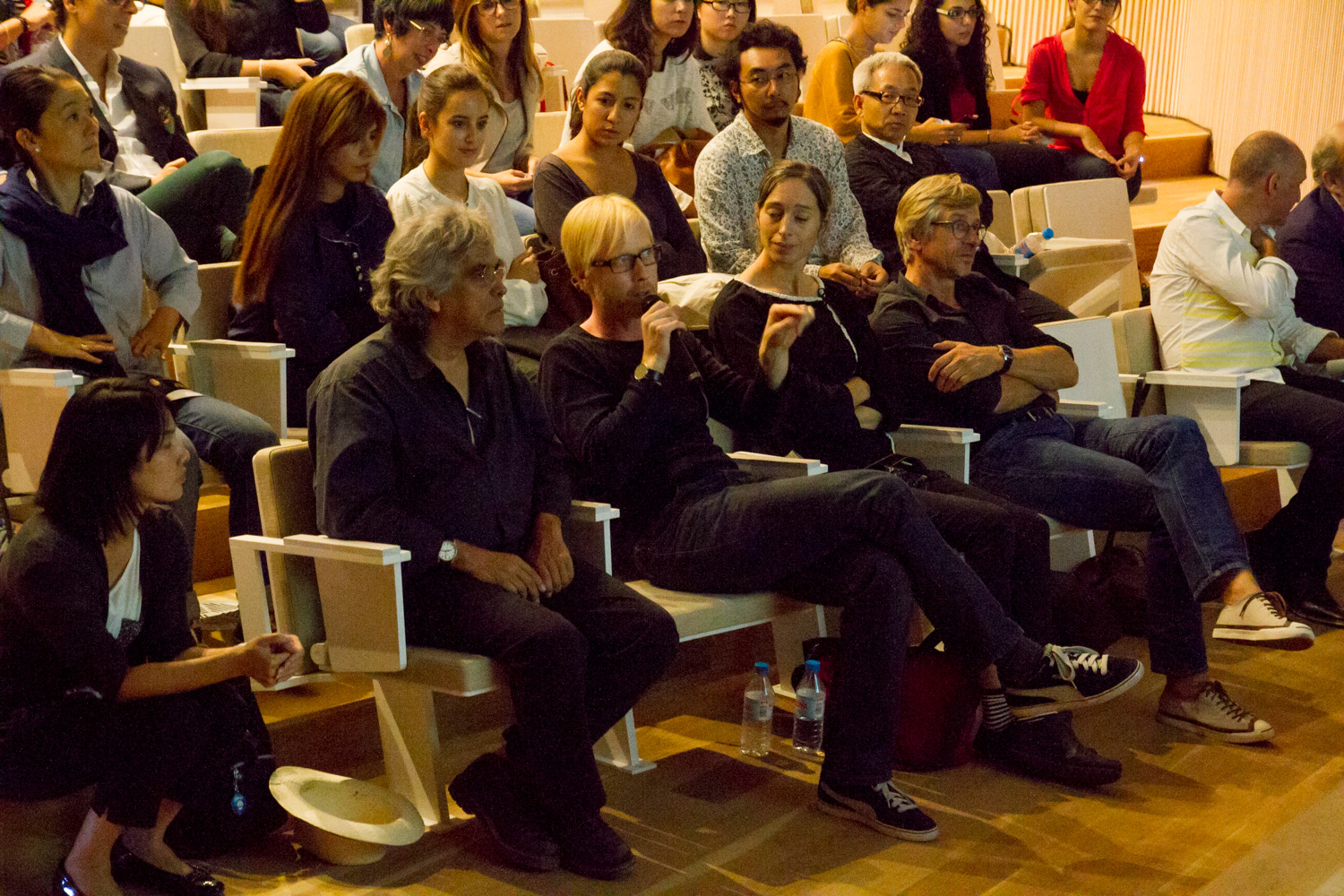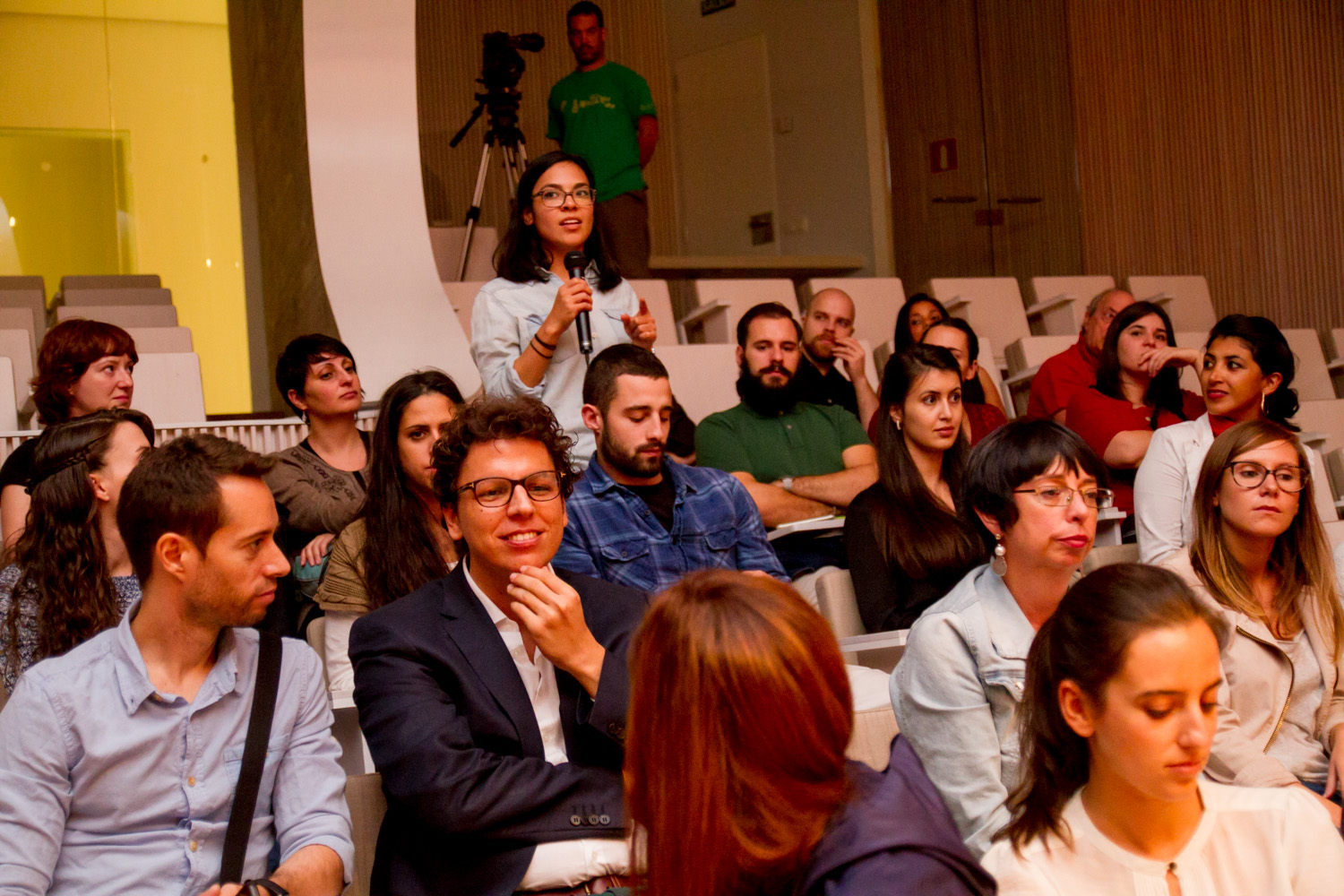 ---
Team Reports
Team1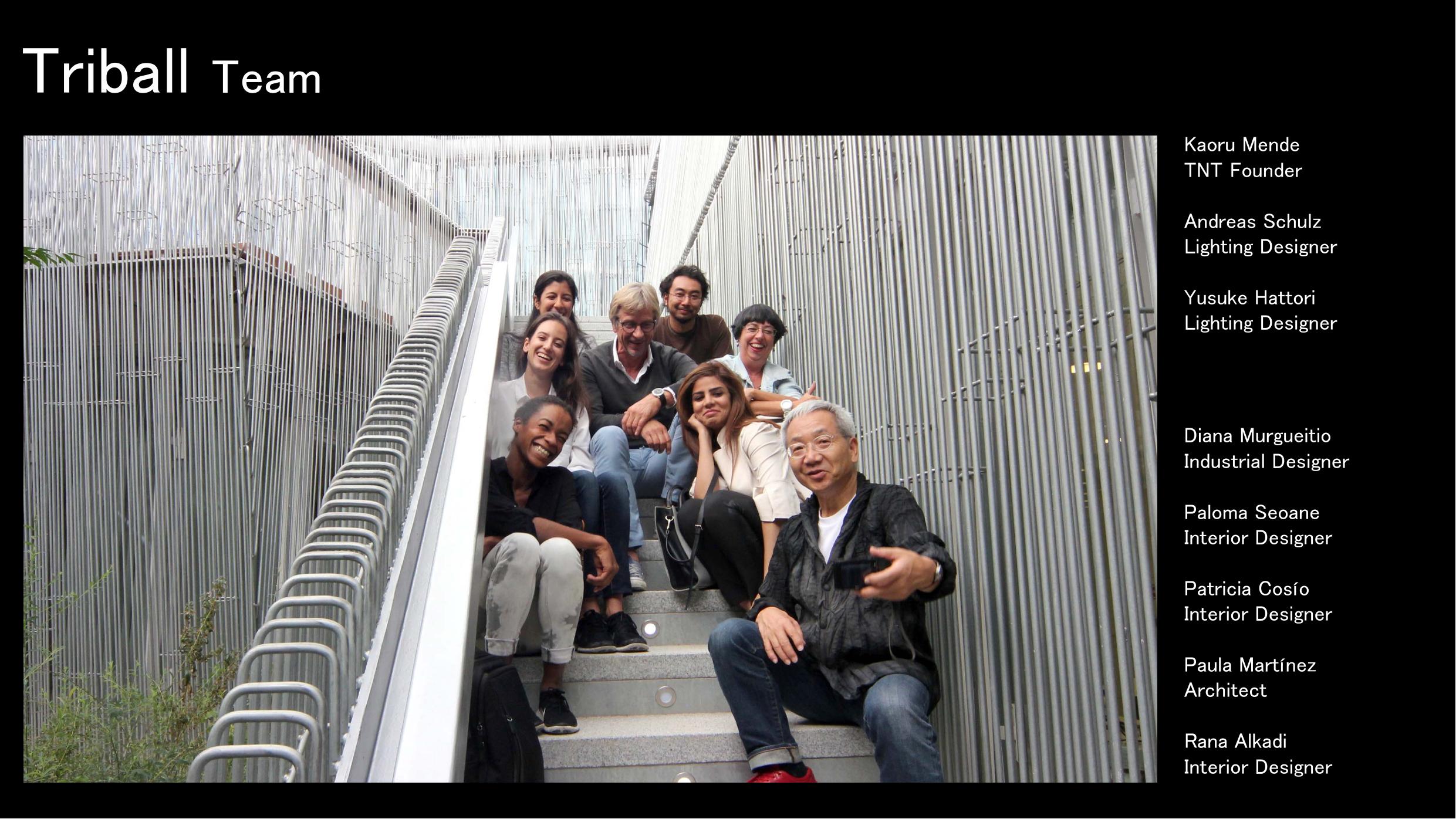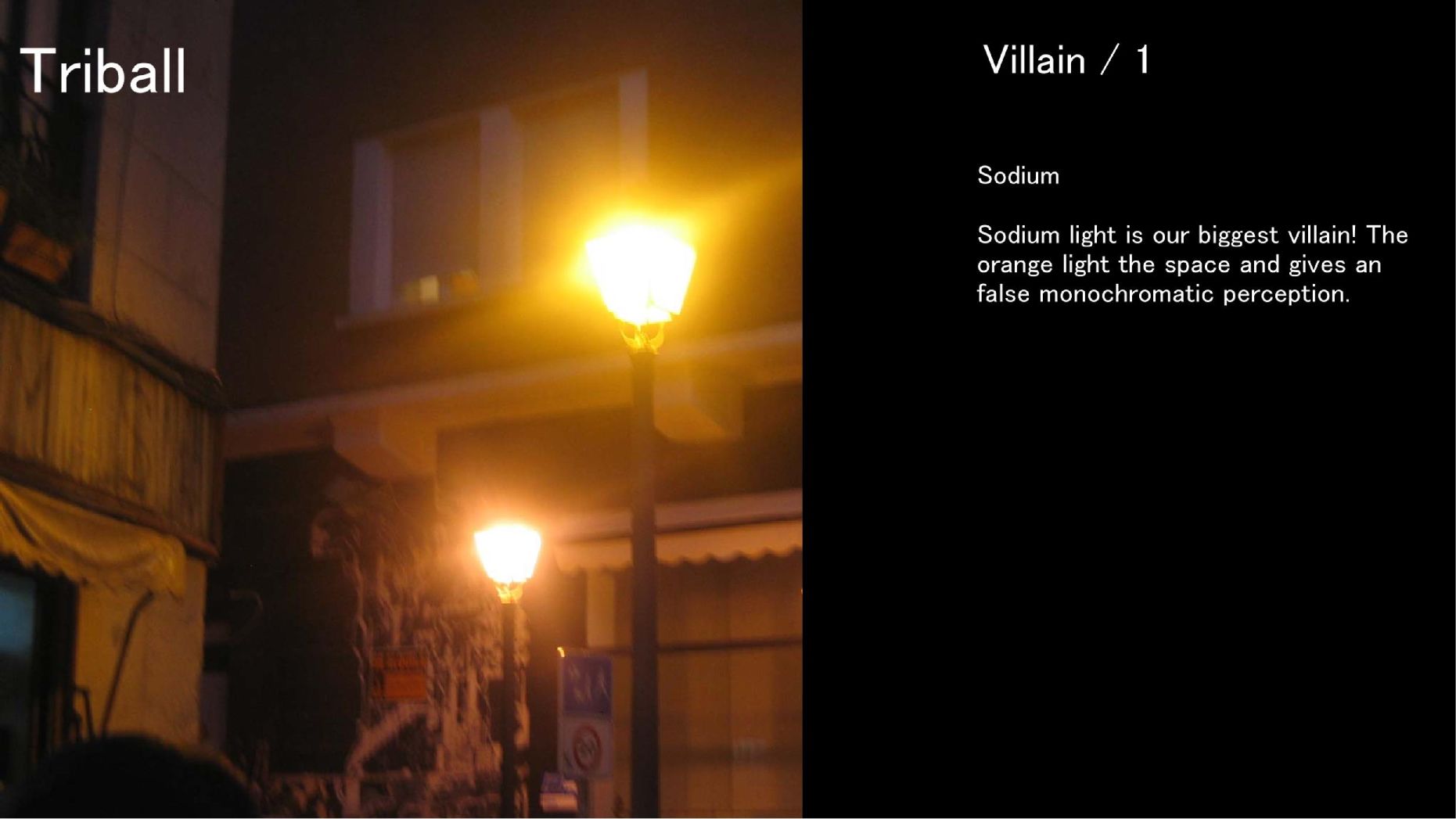 ---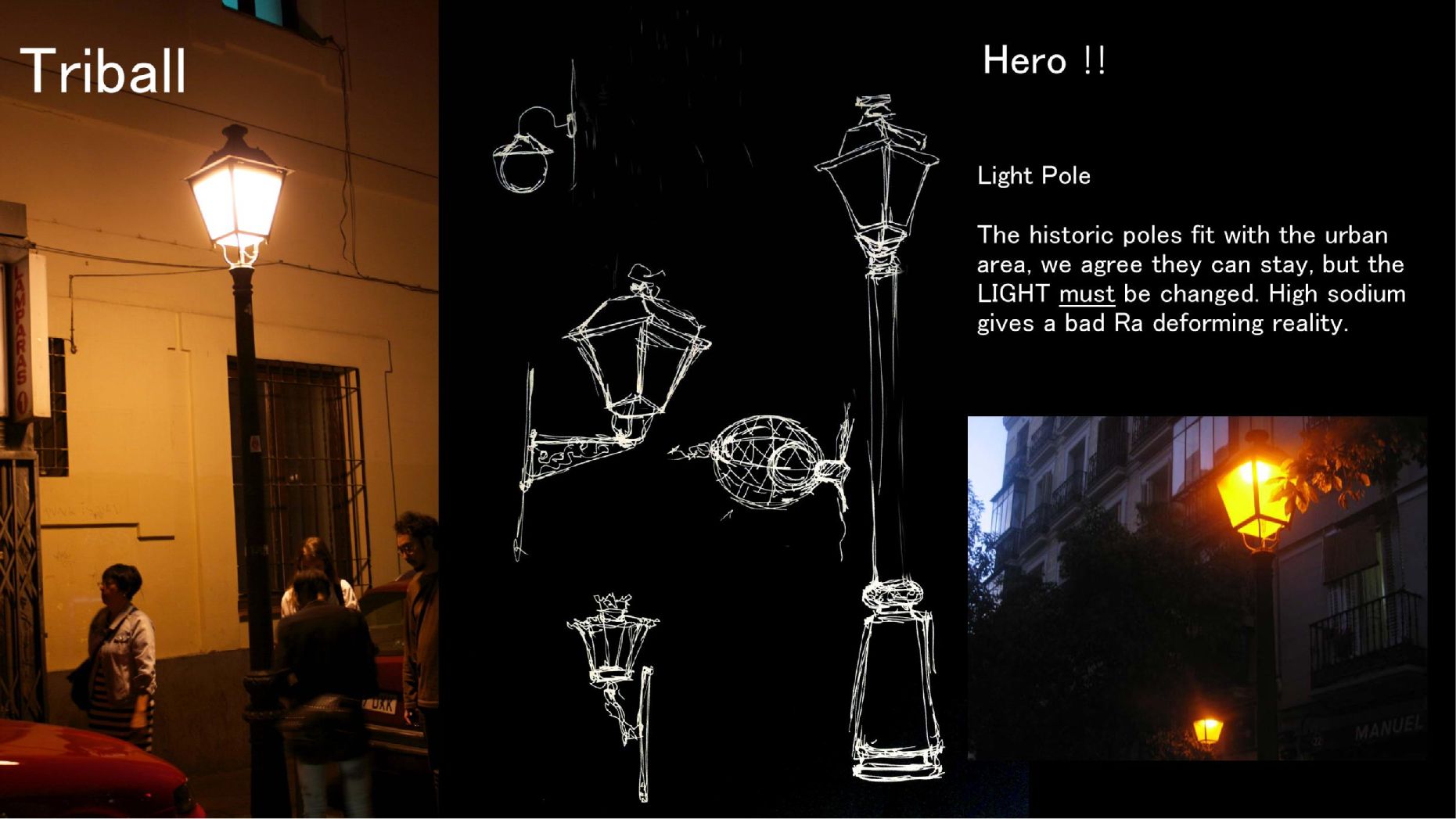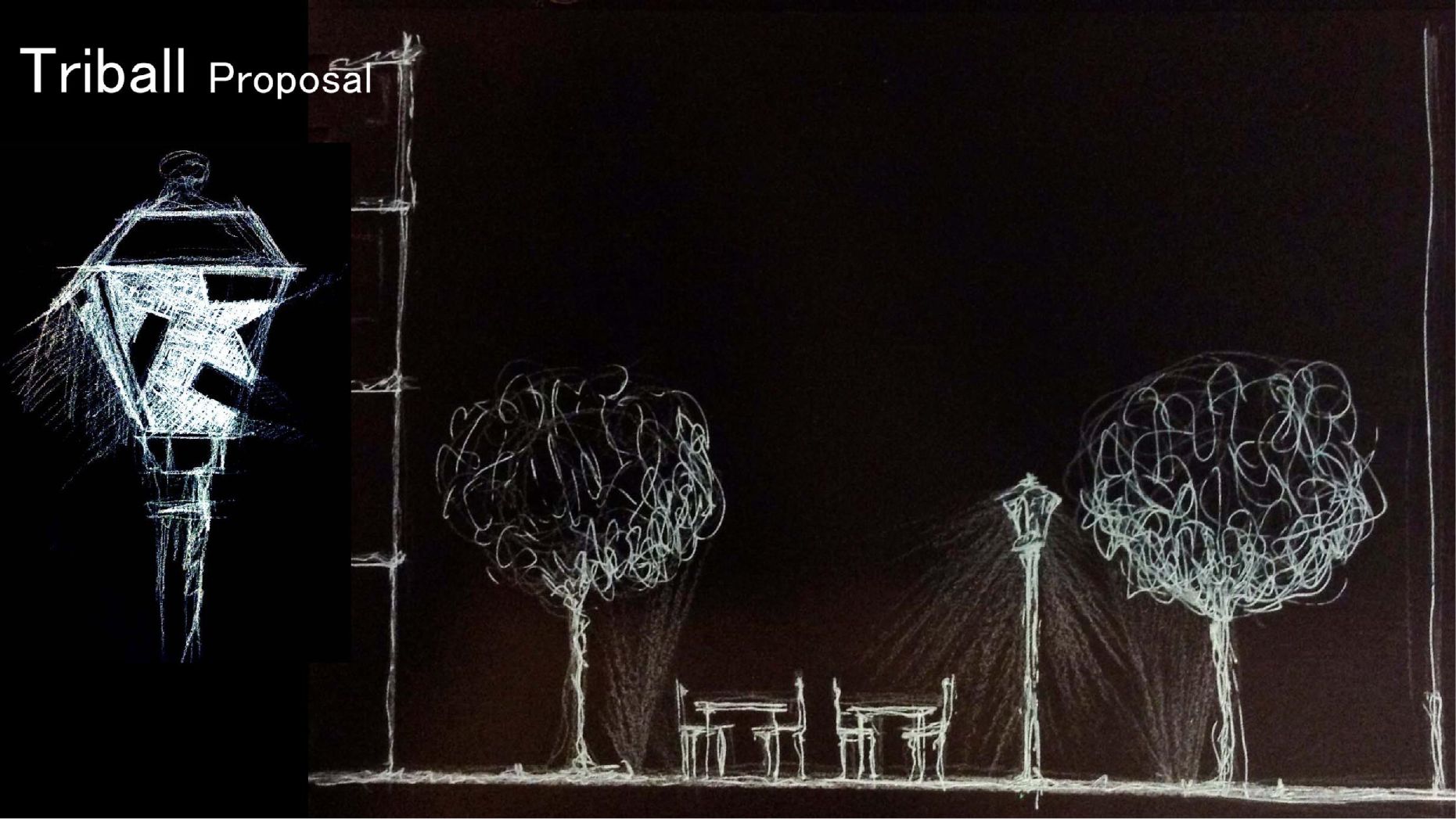 ---
Team2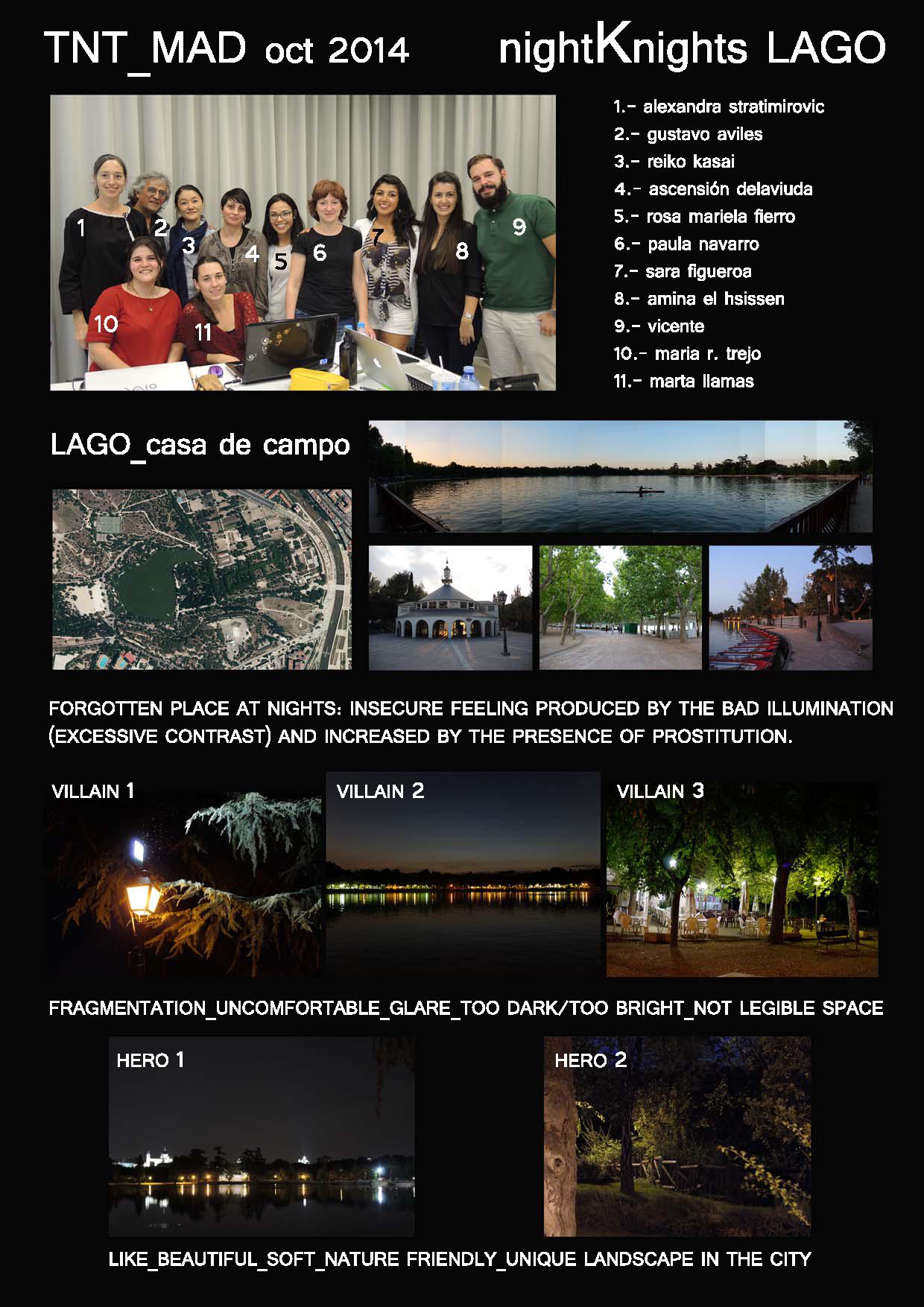 ---
Team3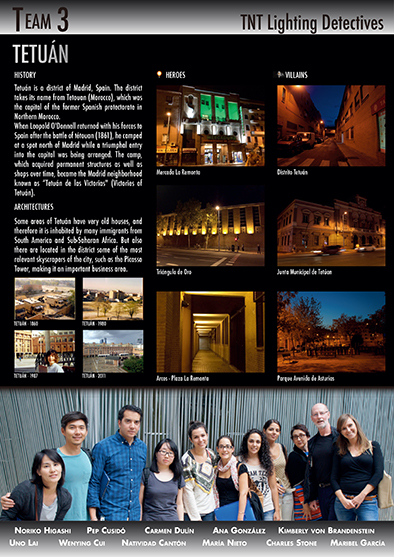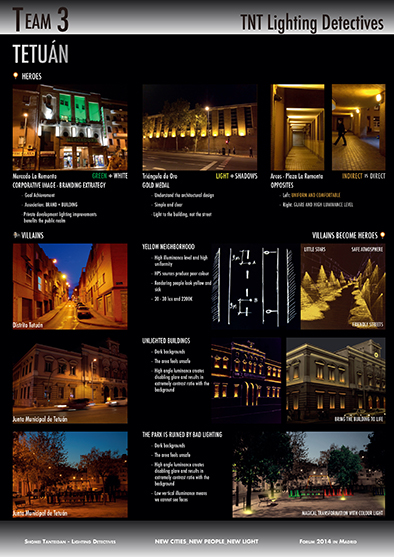 ---
Team4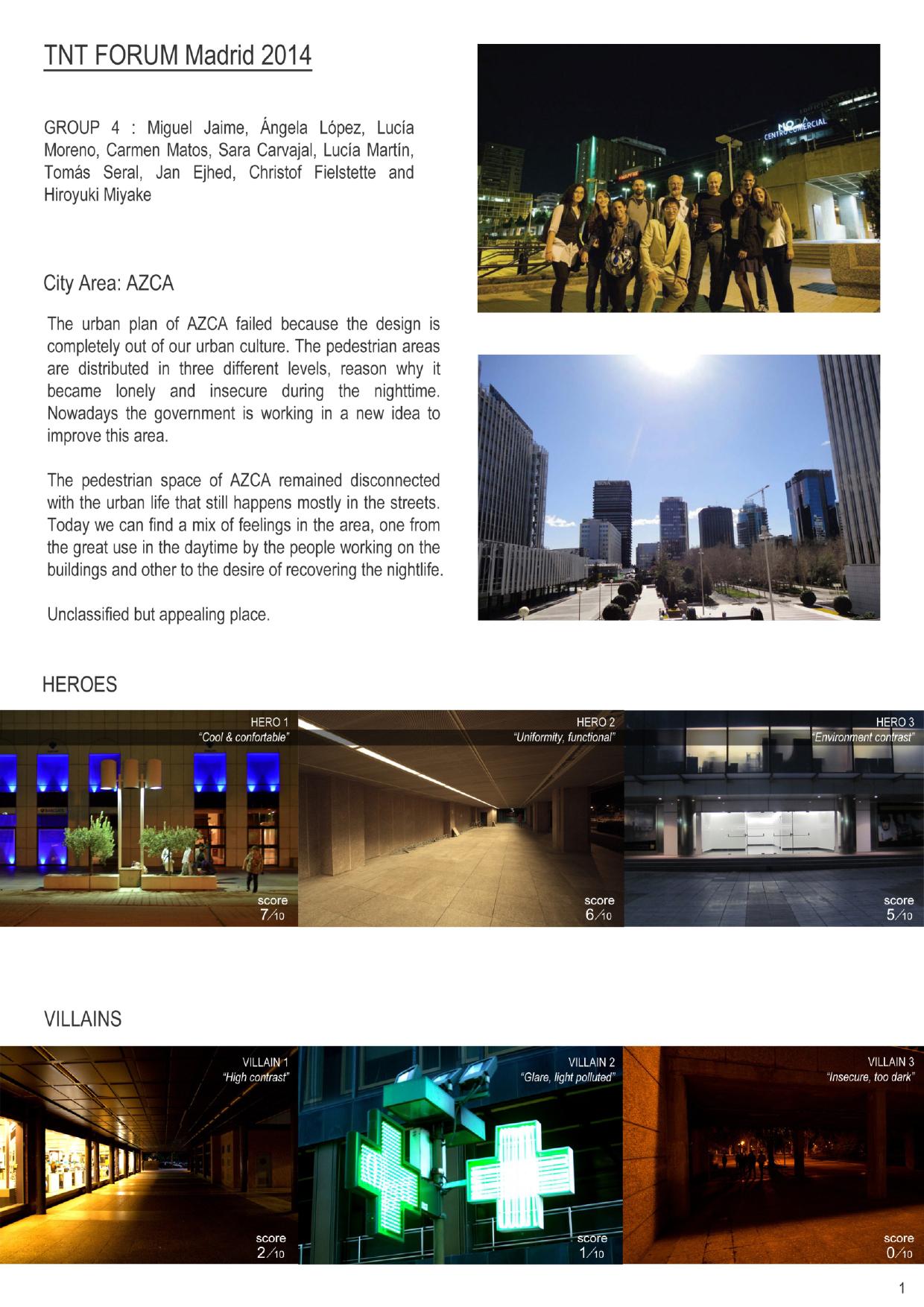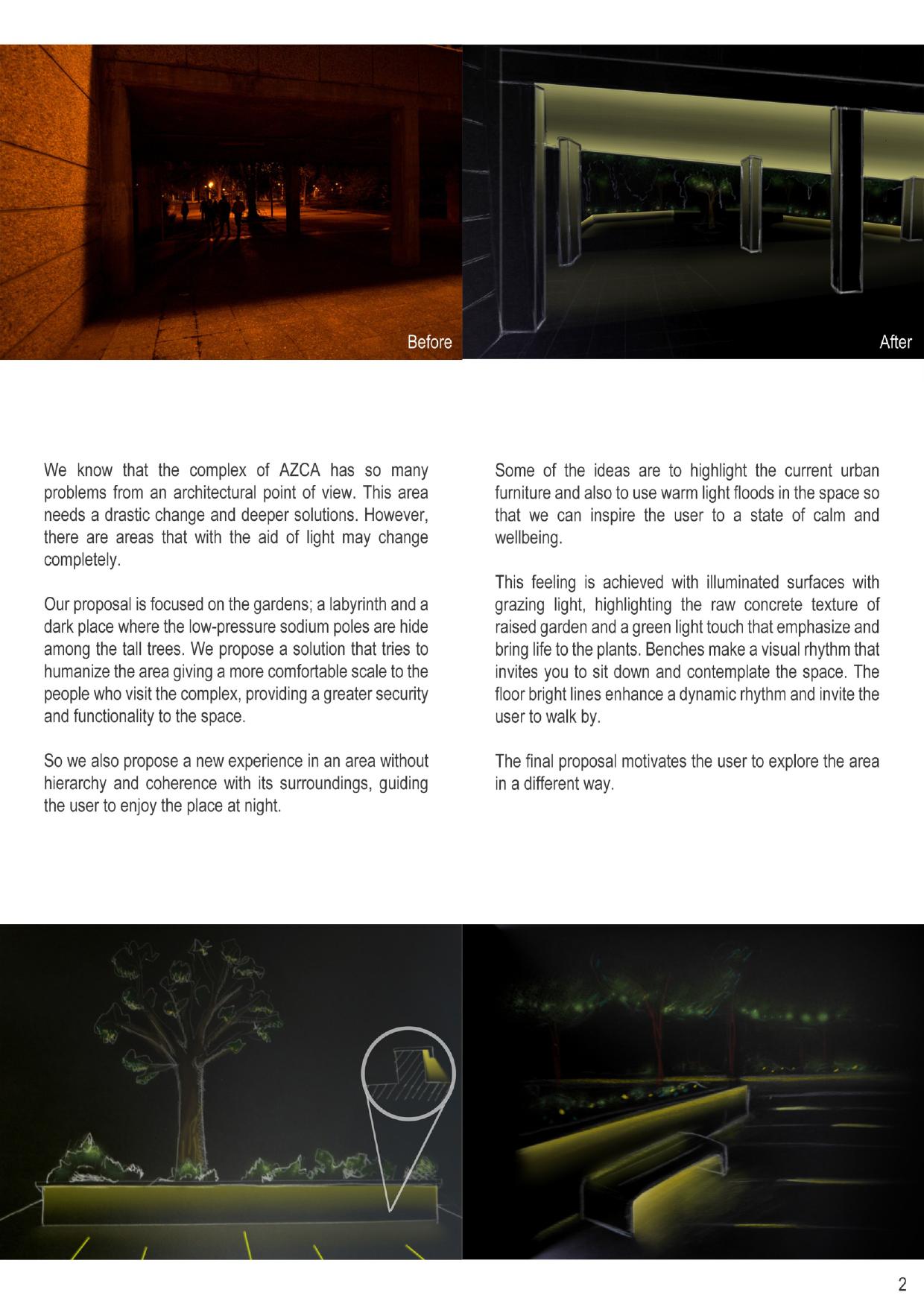 ---
Day 3: Excursion Tour to La Granja
After the Forum, the party took a day trip to visit the Palacio Real de La Granja of Felipe V. We toured the baroque style palace and garden in the cool autumn air. Near the palace we also toured a historical glass making studio and learned about the impressive development in technique and tools.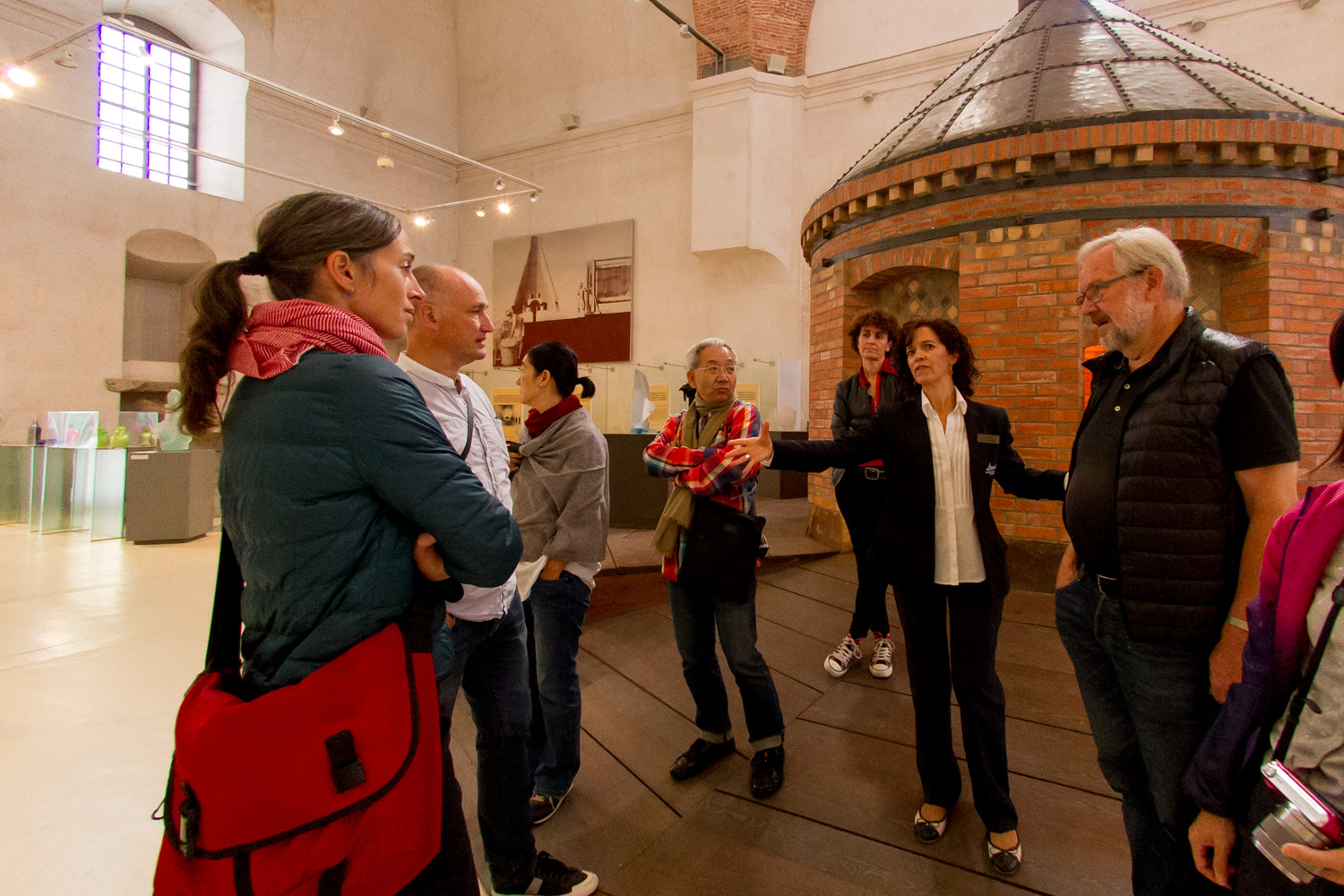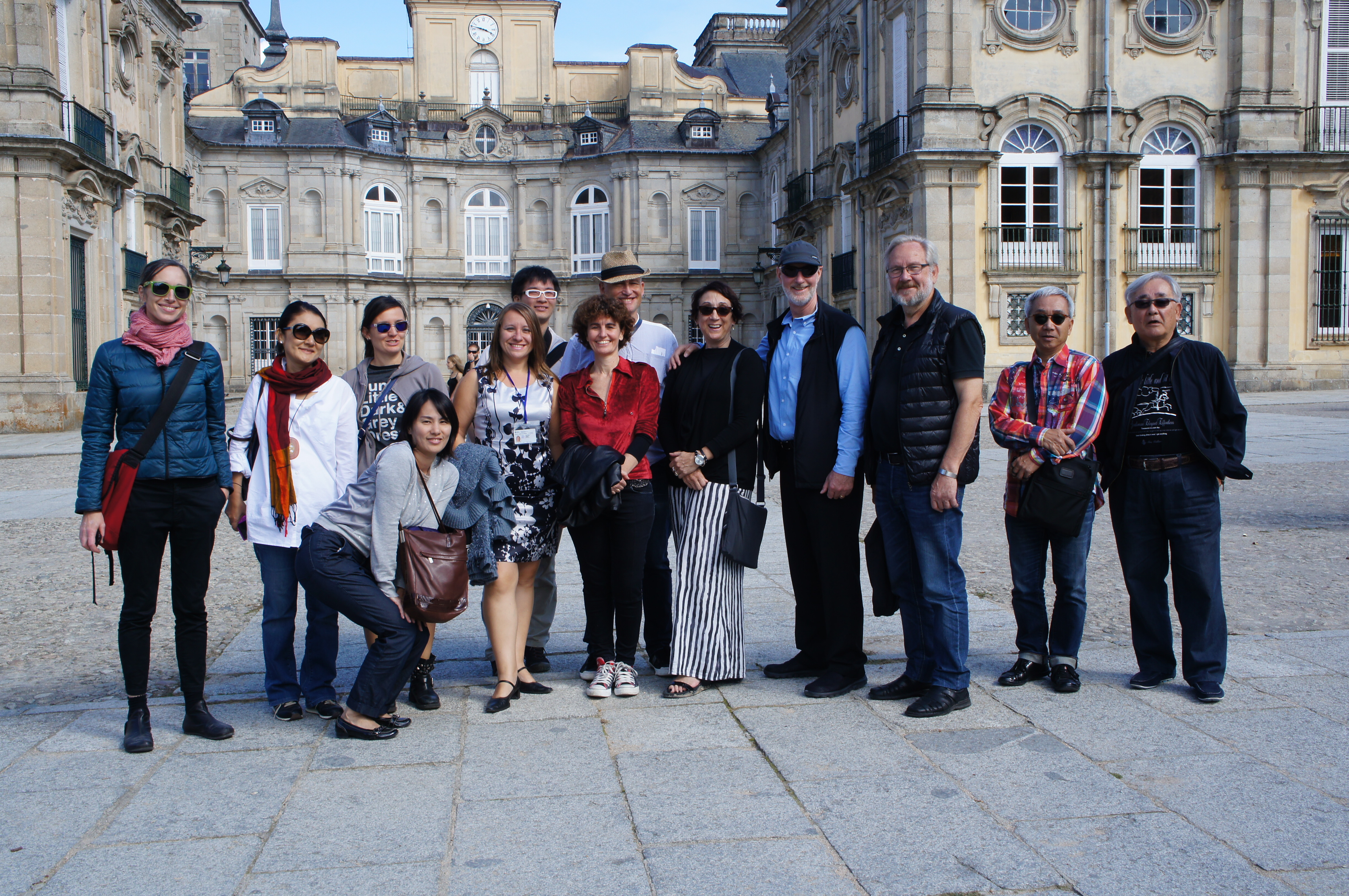 ---