Childhood memories which influences you as a lighting designer
Interviewer: Quratuaini Bte Jamil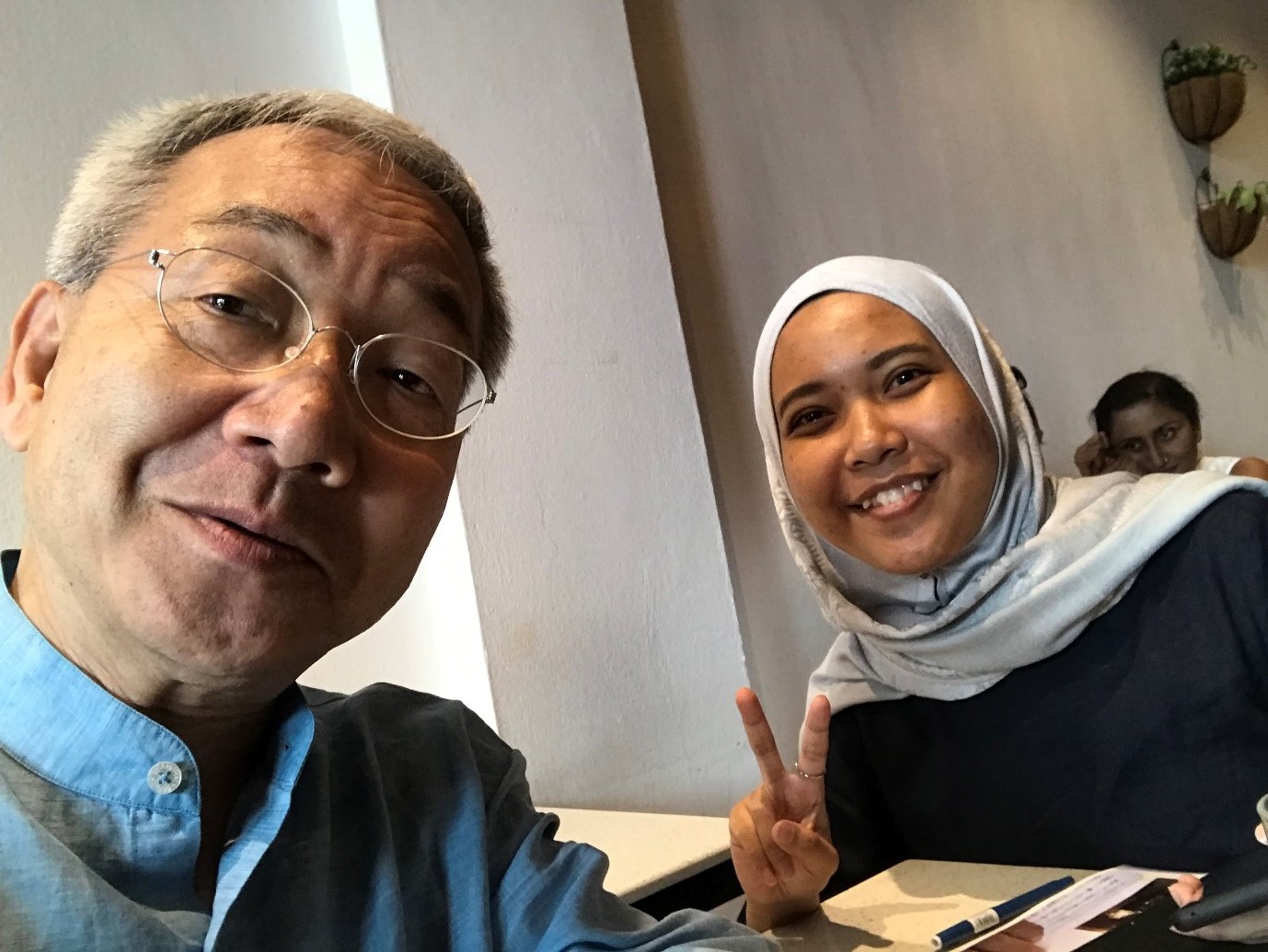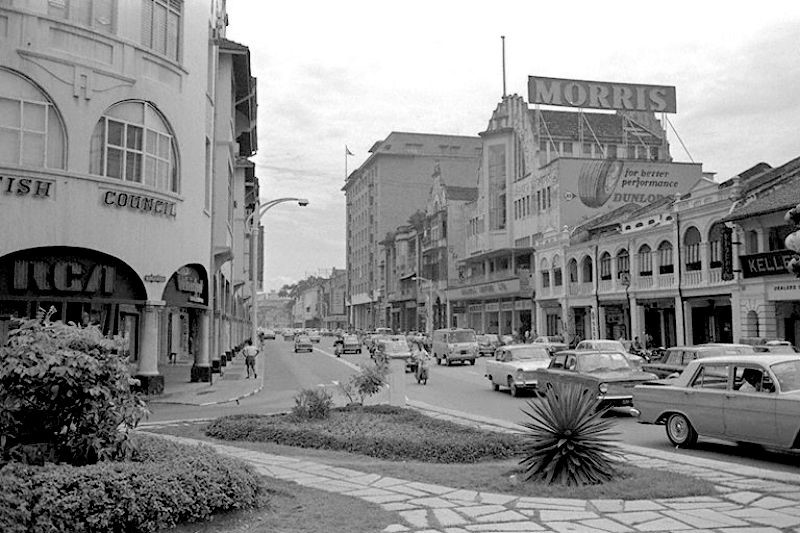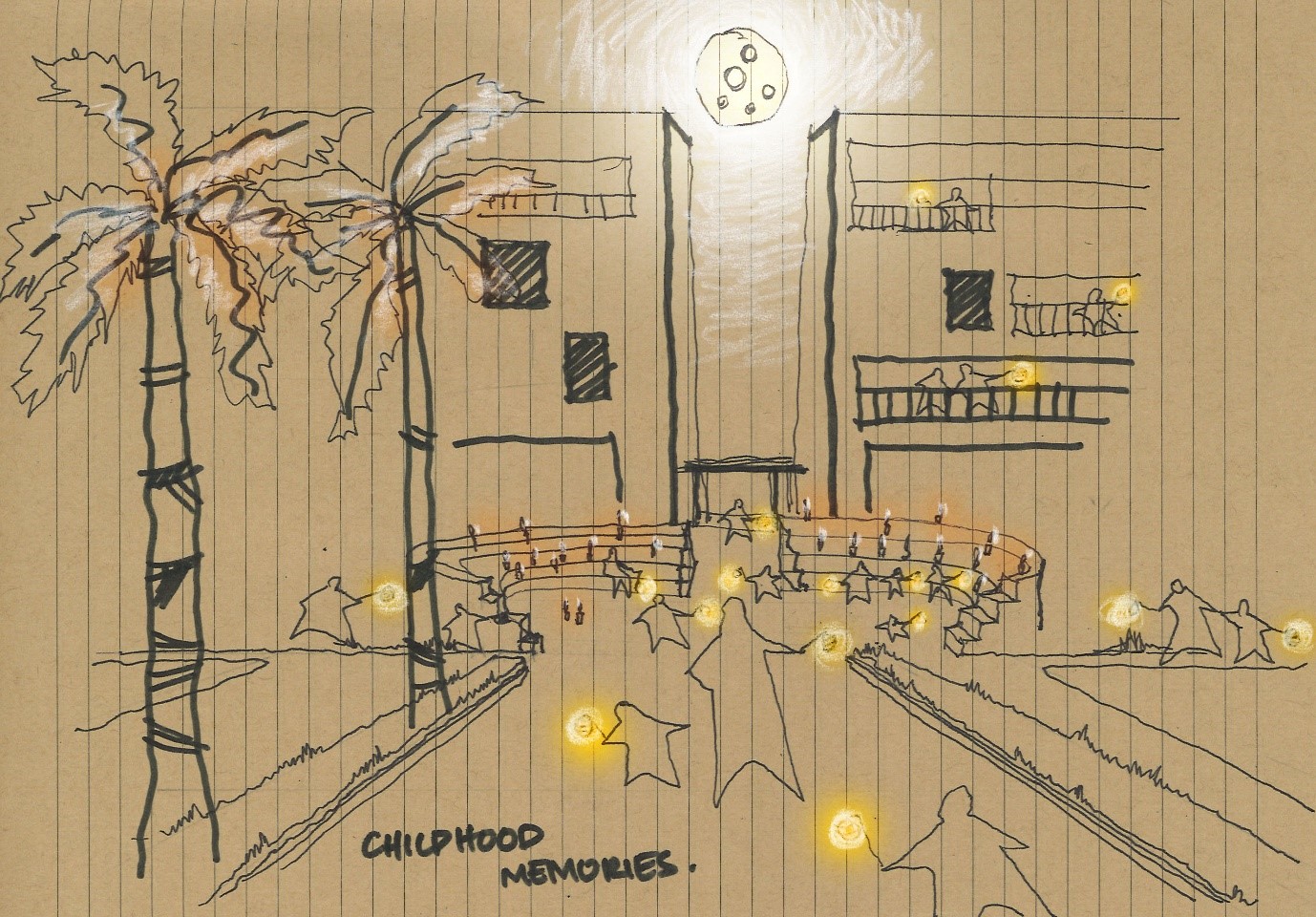 Aini:Hi, Mr Mende. I would like to discuss about childhood activities or memories which influences you as a lighting designer.
Mende:Sure but you should share me your childhood experiences first.
Aini: My childhood memories mostly consist of the few years I spend with my mom.
Mende:Do you remember any lighting elements when you walk with your mom?
Aini: I was too young to notice lighting. I see only prominent things to me at that age.
Mende: How old were you then?
Aini: I was 4 years old.
Mende: So it seems it could be around 20 years ago. Do darkness of night invoke a feeling of fright? How about the brightness at home?
Ainie: I was never afraid of the dark. Lights in my old home were very basic to give general brightness and fixtures are mostly conventional.
Although, I remember general spaces the most. There was this road intersection downtown that has a bus stop in front. A colonial white building standing in the background. I think that was the beginning for my love towards architecture and history.
Mende: How about night festivals?
Aini: Not many. Although I do remember a night I share with my family. I used to live in woodlands in a compound HDB flat which has a central courtyard as a communal sharing space. One lantern festival night, the big moon shone brightly. It was unusual. I persuaded my dad to bring us to the courtyard. Residents there came down with candles and lantern. Everyone enjoyed it. The scenery felt so warm although it was dimly lit.
Mende: How about feelings of natural lights?
Aini: My family enjoys sunset. One sunset, we were in a rural part of Singapore watching the reservoir and cars on the high way. The sun beams in a golden hue bathing the reservoir with sparkles. The picturesque scene is rather amorous.
Mende:When I was a child, I do not have much interest in light. I was more interested in exploring music rather than art or design. I like to feel the vibration of the guitar or playing the trumpet. Many beliefs that I would be an artist in the future. I changed my mind in high school to design as it is considered a good field to venture in. However, I could not find a job in the art and design field. My career course changes when I was approached to work with lights, I was devastated however had no choice as I could not land a job. That is how I started exploring lighting design until now.
People always approach me to ask how I got this strong impression on lighting design and I always explain to them my memories of a fireplace. For a traditional Japanese house, the fireplace is very important. We call it Irori. Irori is not only for the interior space but the correlation of the exterior.
I have 2 brothers but out of the three only me, who wanted to put the tree branches in the fire and watch it burn. Fire is an important aspect for me. As much as sunset do too. I had frequently experience sunsets that fascinates me and cries while watching it goes by.
Aini: There is 2 main time of the day which is the most impactful for me are early mornings or in the noon. In the early mornings, I could feel a fresh start to a routine of daily hustle. The feeling is almost of pride. While in the noon, I love the look of excitement from people surrounding rushing to go back to the comfort of home. Warm lit windows painting the night sky. Completely captivating against the bluish tint atmosphere. Shadow silhouetting some background and lights from shops attracts human vision. It really is beautiful.
Mende: In Japan, there is a very famous children song that goes- Let's go back to the home before the crow croaks. But, I like to play outside. When I see the dark sky is coming, my sense of fright also strengthens. I would say Oh! I must go back but before the dark, the sky plays a variety of color. Sometimes, it's purple, pink, orange or blue. So, I would stop my activity and just watch the transition of the sky before going back home.
Aini:Coming back to the traditional house, how do you feel about the light? Was it comfortable in Japanese home?
Mende:Japanese houses were used to be uncomfortable in cold winter because of less home heating system. Japanese house was designed for use in the summer.
Aini:I read about the shoji paper and how it would permeate light and they control the light by using the different consistency of papers.
Mende:The shoji screen is very translucent and light. It diffuses light which gradually fades out sunlight into the house.
Our house is a C-formation with a central sitting post (Engawa). It encourages interaction between neighbors. In front of the post, is a huge land which leads to our farmhouse gate. The toilet is separated to the north side and kids most afraid to use the side toilet.
Aini: How about fireflies?
Mende: We do see it, but it really depends on the surrounding environment. Often, an area with a small river.
Aini: Do you like to catch them?
Mende: I just like to watch. Firefly is very different for each country, I went to Malaysia to admire firefly. To my surprise, they were huge. In Japan, ours are tiny and gentle. Firefly in Malaysia looks much like Christmas decoration.
Aini: What about the sound of nature at night? Do you hear them?
Mende: Sounds changes depending on the season. In late autumn, many insects will sing like an orchestra.
Aini: Do you feel like these memories make you more sensitive towards design?
Mende: I believe so. Haha. Yes, lighting and other artistic beauty are valuing the beauty of the feelings. For example, color lighting does not mean only RGB color change. There is something deeper. The 5 senses are clearly important in design.
Aini: Yeah! I do agree. That is why I believe in nurturing children with their 5 senses from young. Thank you, Mr. Mende, for this fruitful chat.