Chicago is the birthplace of the skyscraper and a city with a refined style of its own. However, the nightscape is basically assembled for crime-prevention with streets over powered by high-pressure sodium lamps and wrapped in an orange haze. We can only hope to see a more stylish Chicago nightscape in the near future.
---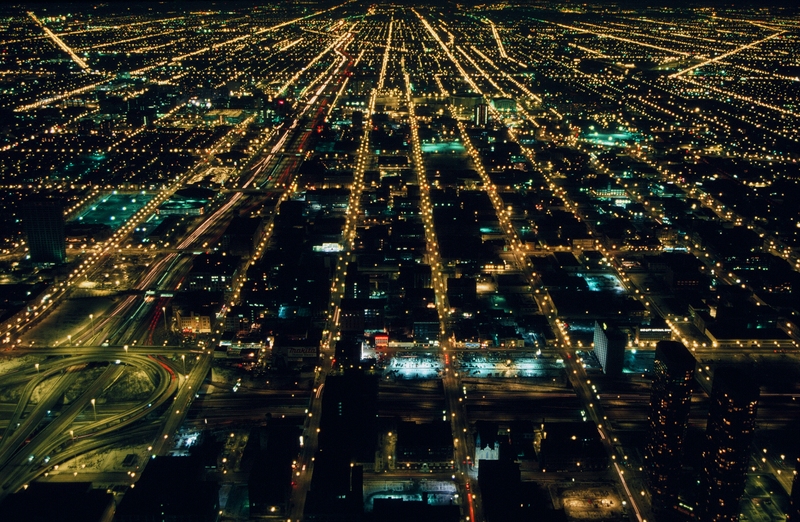 High-pressure sodium lamps create yellow lines of light across the Chicago landscape as viewed from the 103 floor of the Wills Tower. The lines of light extend as far as the eye can see, but it is not all that beautiful of a landscape, but more of a reflection of the fear and concern of criminal activity that might lie in the shadows.
---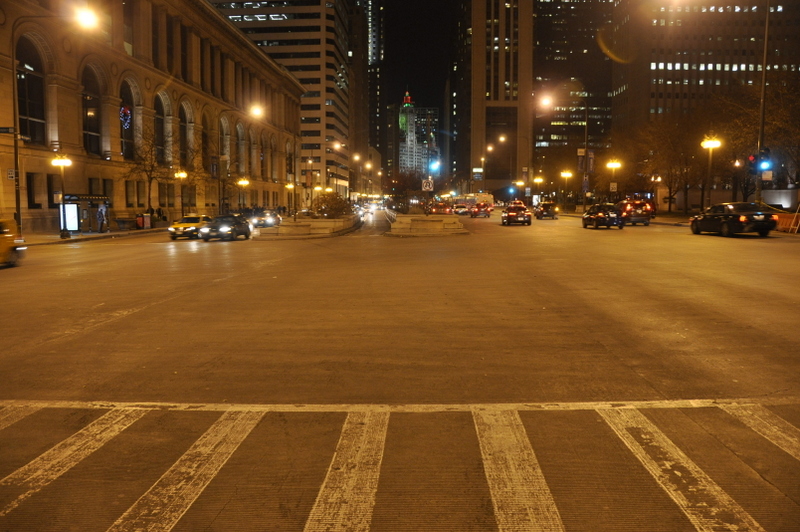 The view along N Michigan Ave. Trendy, retro street lamps line the avenue, but the light is diffused and not directed for a flat, blanket of light everywhere. Some of the more classic architecture has flood lighting along the ground level, but when combined with this method of street lighting it is not very effective. The lux level directly below a street lamp in 105lux, halfway between is 56lux and in the middle of an intersection we recorded 80lux. These numbers are too high, but maybe give residents and sense of security.
---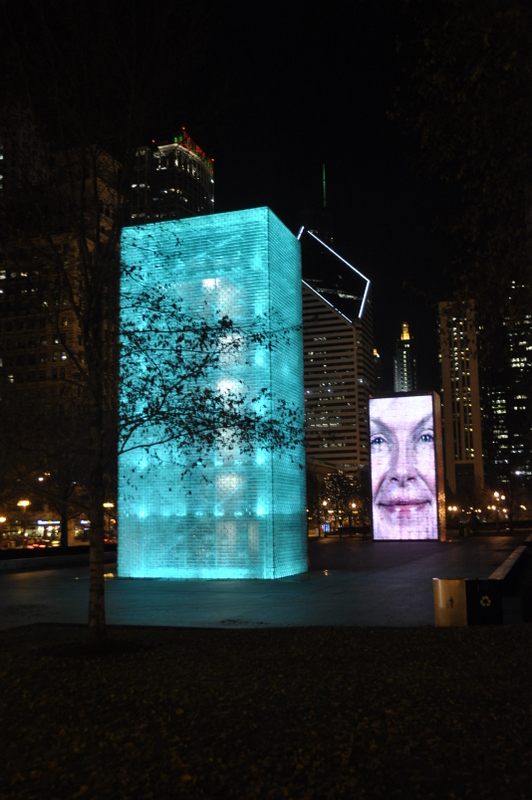 Crown Fountain at night.
In the park, artwork is lit up at night creating a vibrant area in the city.