Manhattan is a sleepless city of luminous spectacles, a city everyone dreamed of in the 20th century could have imagined. The energy of the people is transformed into the bright lights of the nightscape, as lights dot the skyscrapers all day and night. The beauty nightscape at New York City is best seen in its skyline from across the river.
---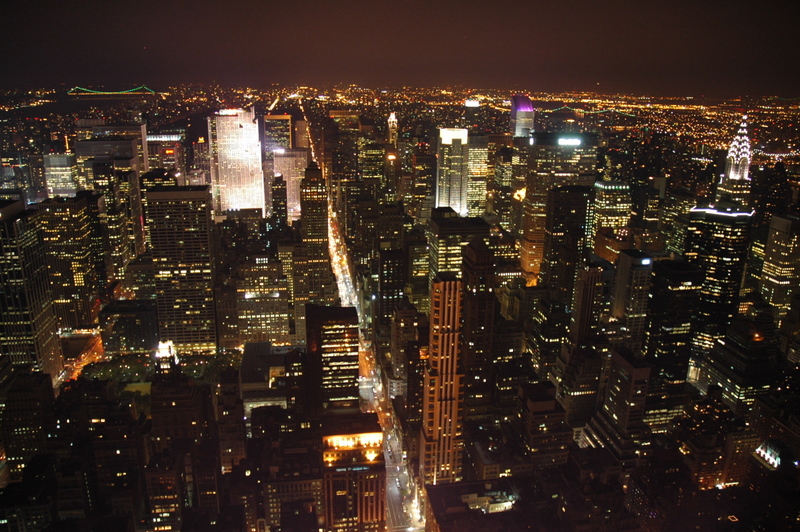 Looking down on Manhattan from the Empire State Building at dusk. The Streets and Avenues present a rock-solid, ridged foundation. The RCA Building glows a bright white, Fifth Avenue is a yellowish-gold, and the point of the Chrysler building can be seen.
---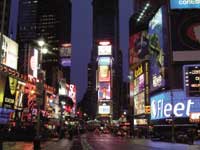 Walls of light surround Times Square with the latest technology incorporated into the different interactive lights.
---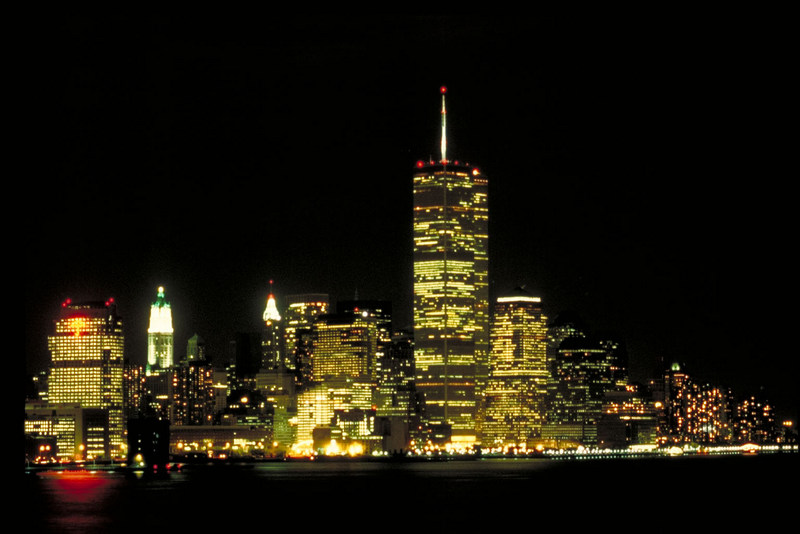 The Empire State Building, a well-established icon in the Manhattan skyline with a 360°view from the top.