While the streetscape and lighting environment are very individualistic, an overall unity exists throughout Fukuoka. Throughout the city, a skilled balance between lighting for public and private areas is implemented.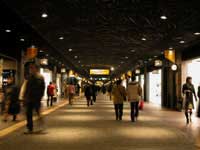 The lighting in the underground shopping center of Tenjin is composed of intense incandescent lamps, creating a unique atmosphere of warm light for shoppers.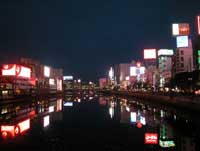 The neon lights of the Nakasu District reflect in the Naka River creating a dramatic perspective image of the streetscape.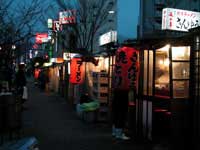 The street vendors are a place for people to relax and a trap for tourists, but they also create a unique nightscape in the city.