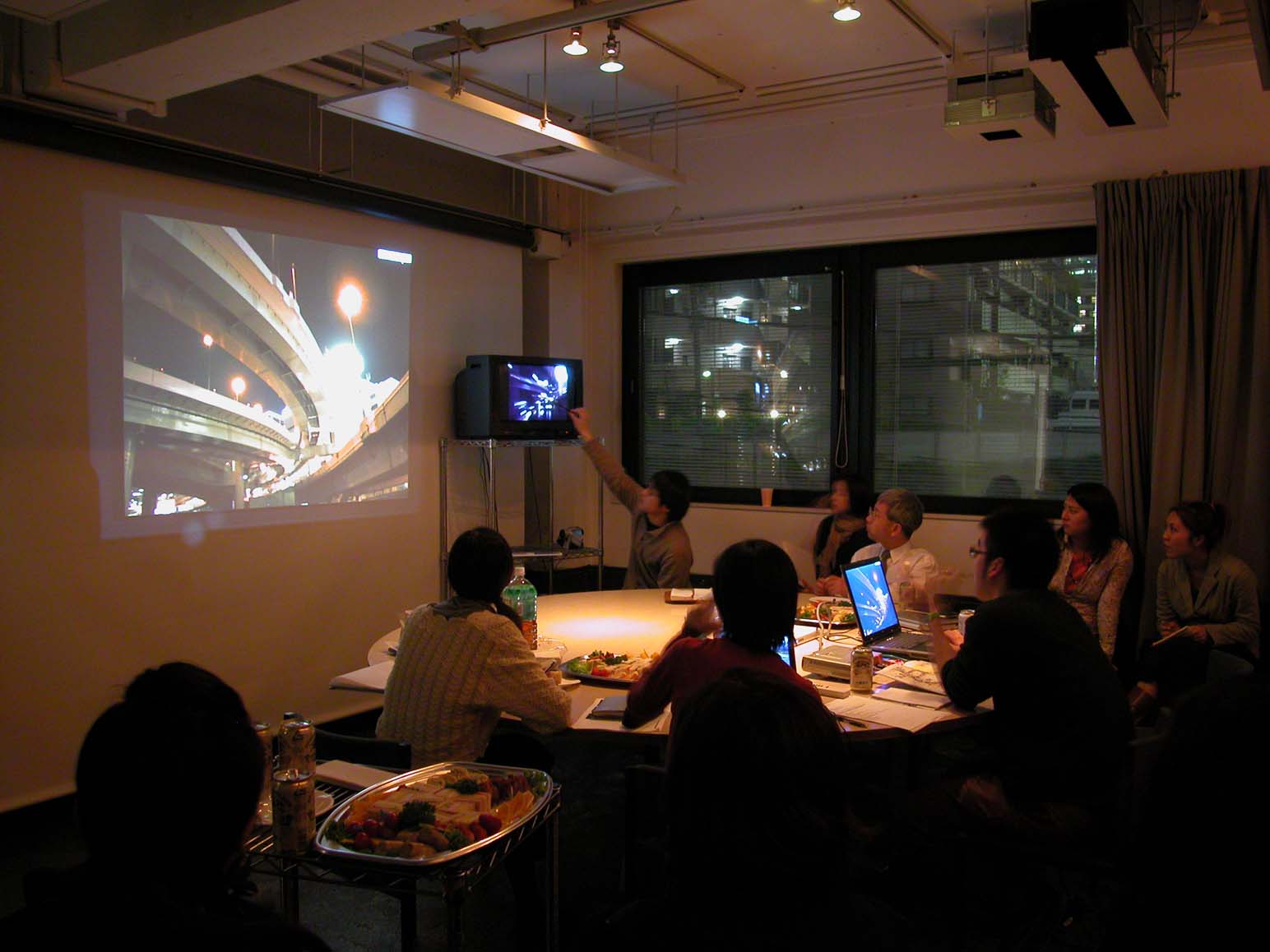 10 April 2006
Reported by Yukiko Saito
Reported News, Surveys, and Events
Nihonbashi & Sumidagawa Riverwalk…Tsutomo Nagatsu
Light Up Ninja: Singapore…Kaoru Mende
Kyoto City Lighting Survey…Momoko Muraoka
Kobe City Lighting Survey…Tsutomo Nagatsu
Christmas Illumination Survey…Musashino Art U. Students
Candle Night Winter Solstice 2005…Saiko Tanuma
Nihonbashi & Sumidagawa Riverwalk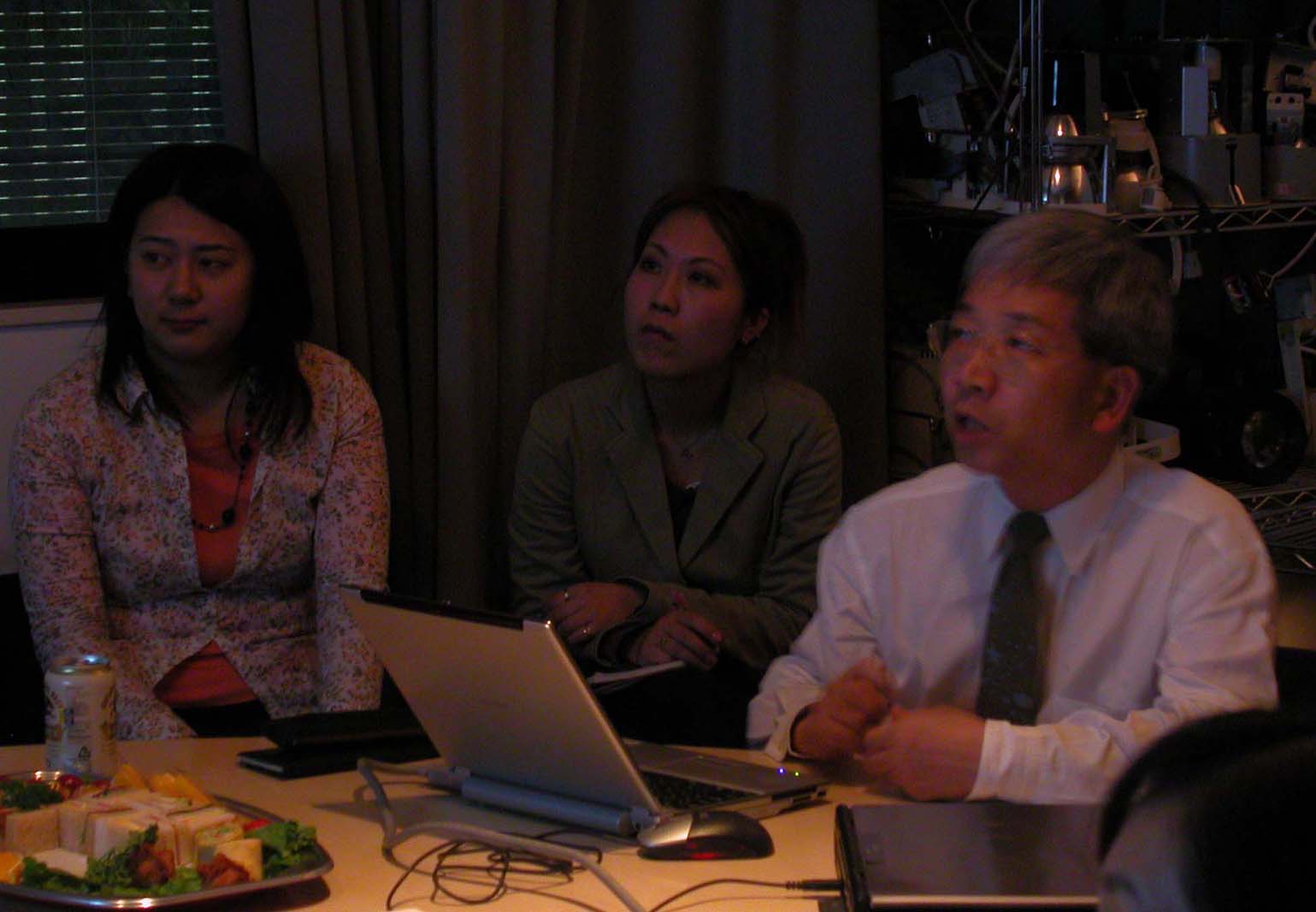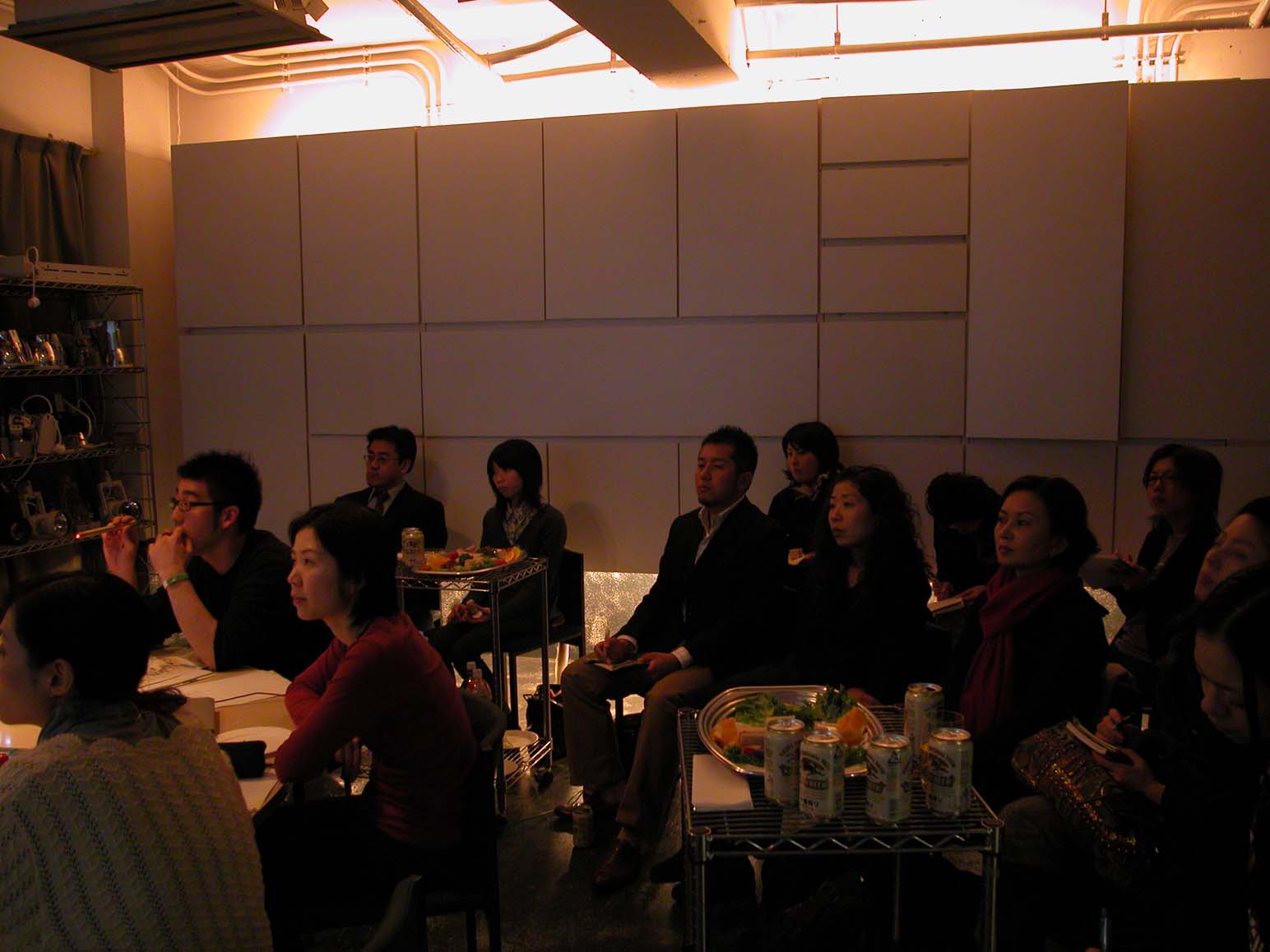 After a little bit of a dry spell, the Lighting Detectives gathered once again for the usual and unusual round table discussion at the Shibuya Headquarters. With so many events to report, the night started off with the most recent city walk, a chartered boat tour up the Nihonbashi and Sumidagawa Rivers. Seeing the city lights from the river is always exciting and a hot discussion of lighting pros and cons kept the river rats entertained.
Light Up Ninja, Singapore
Chief of the Lighting Detectives, Kaoru Mende, also reported on the first Light Up Ninja event in Singapore. The two-day workshop was held in November of last year at Singapore`s Duxton Plain Park. From the event photographs, participants of all ages were enthusiastic and creative in their lighting designs.
Japanese City Lighting Survey
The night continued with reports from our series on Japanese cities with lighting surveys from Kyoto and Kobe. Kyoto is always a beautiful city to view, but even the simplest street lights reflecting off the rain drenched streets added a mystical element to the photographs. Situated along the bay, Kobe was compared and contrasted to, twin city, Yokohama, also surveyed last year.
Christmas Illuminations
Tonight's salon ended with a glimpse back at the Christmas season with a special presentation of Christmas illuminations from around Tokyo presented by Musashino Art University Students and a report from the Candle Night Winter Solstice 2005 Event. The students shared video and photographs of Christmas Illuminations in Roppongi Hills, Millenario, Ginza, Ebisu, Shiodome, and Shinjuku Southern Terrace. In contrast to the festive illuminations, Candle Night was rich in orange flames and slow moving crowds who gathered along Omotesando for the biannual event.