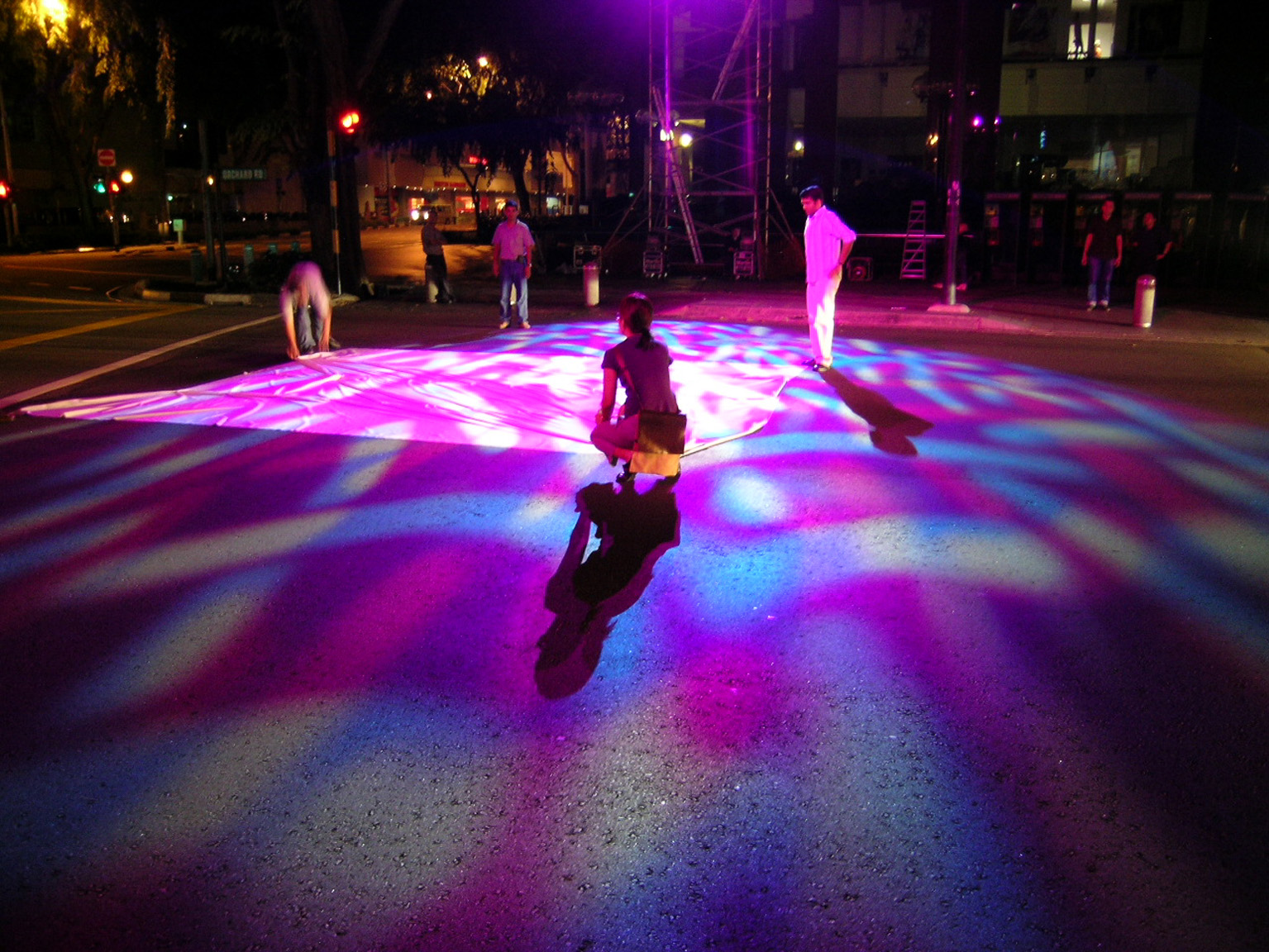 7 July 2006
The Lighting Detectives are always on the move and for this salon the party moved to the ERCO TOTO Showroom in Minato Ward, Tokyo.
Reported by Motoyo Ogawa
Reported News, Surveys, and Events
Hakone City Walk…Momoko Muraoka
Nihonbashi & Sumidagawa Survey…Chiaki Tanigawa
Light+Building 2006…Ken Okamoto & Mr. Nakamura from ERCO TOTO
Lightfair International 2006…Chief Kaoru Mende
Singapore Lighting Experiment…Chief Kaoru Mende
Candle Night Summer Solstice 2006…Saiko Tanuma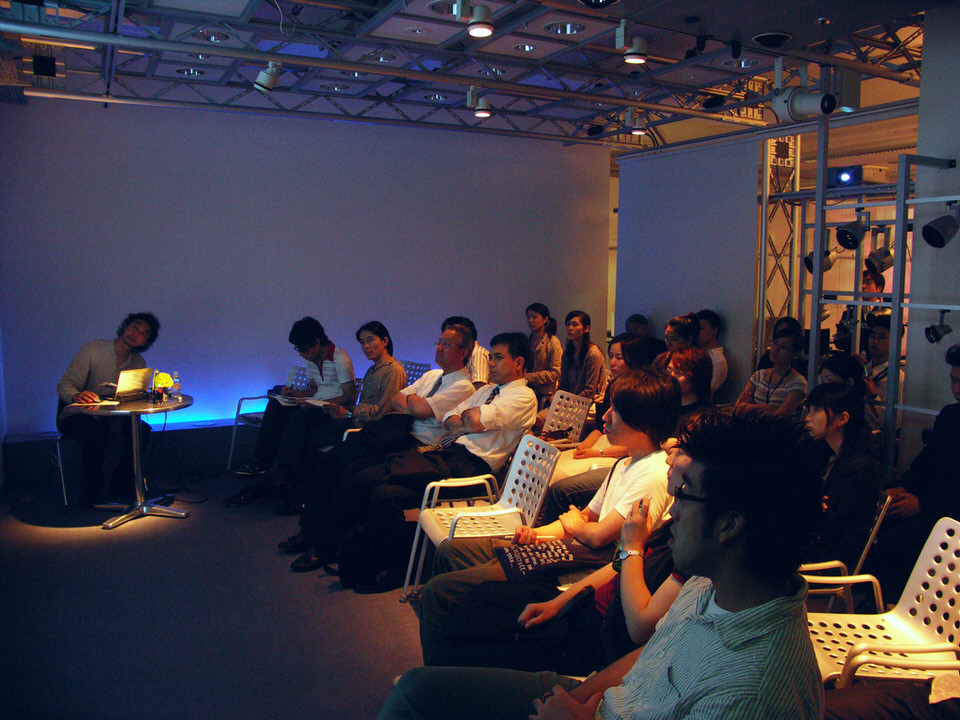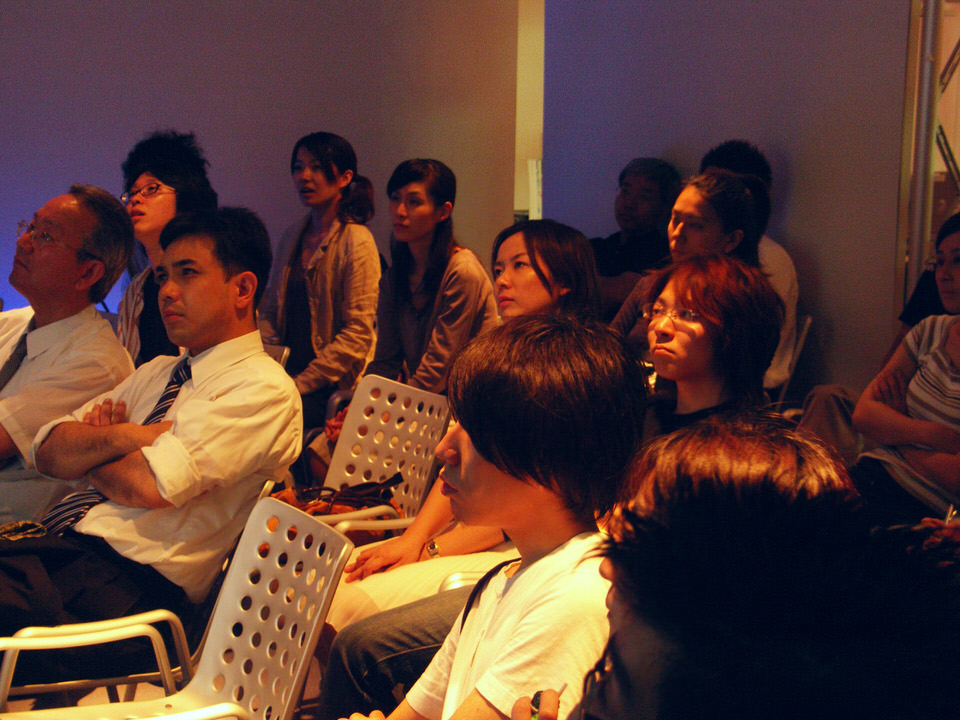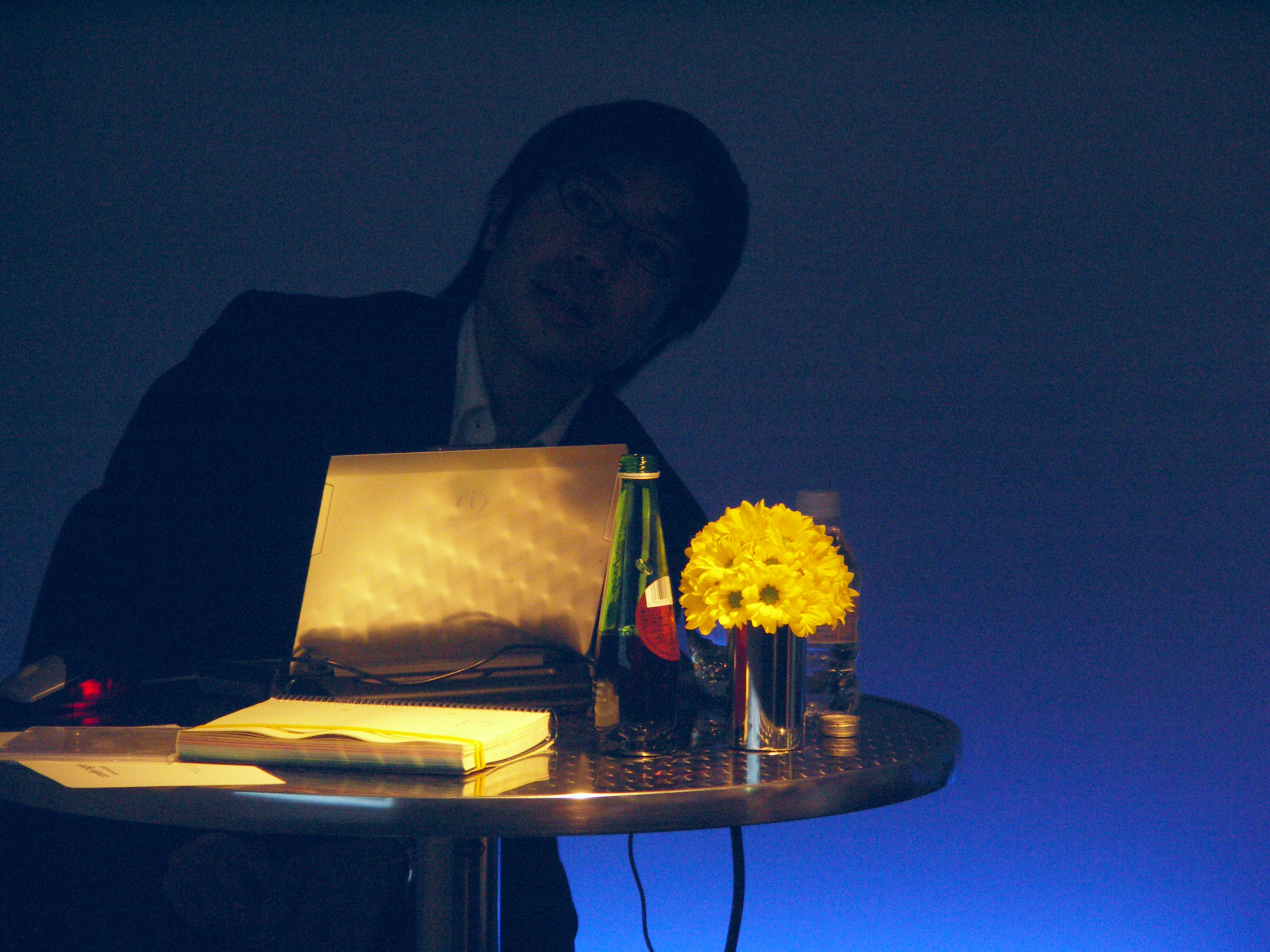 The night started with the most recent city walk to the hills of Hakone. The hydrangeas were in full bloom and specially illuminated for viewing from the slow ?moving mountain trolley. The little train chugged along as passengers 'ooh'ed & 'ah'ed over the colorful flowers and lighting display.
Also close to home, a report from a recent survey of Tokyo's Nihonbashi and Sumidagawa area and the Candle Night Summer Solstice Omotesando-Eco Avenue Event.
From here the discussion went abroad to Germany, Las Vegas, and Singapore. At the end of April, detective members traveled to Germany to attend the Light+Building 2006 in Frankfurt. For a full two days they were inspired, overwhelmed, and surprised by the simple power and beauty of light at the event. Mr. Nakamura from Erco Toto showed pictures of the Erco booth display and the Erco staple, yellow flowers.
In comparison, Kaoru Mende presented and relayed information from a May lighting show in Las Vegas.
Lastly, a short presentation on a recent lighting experiment at a busy downtown Singapore i ntersection. An installation of abstract lighting projected on the pavement added an element of excitement to the usual downtown fair. This installation will actually be taking place in November of this year, if any of our readers are in the Singapore vicinity!!