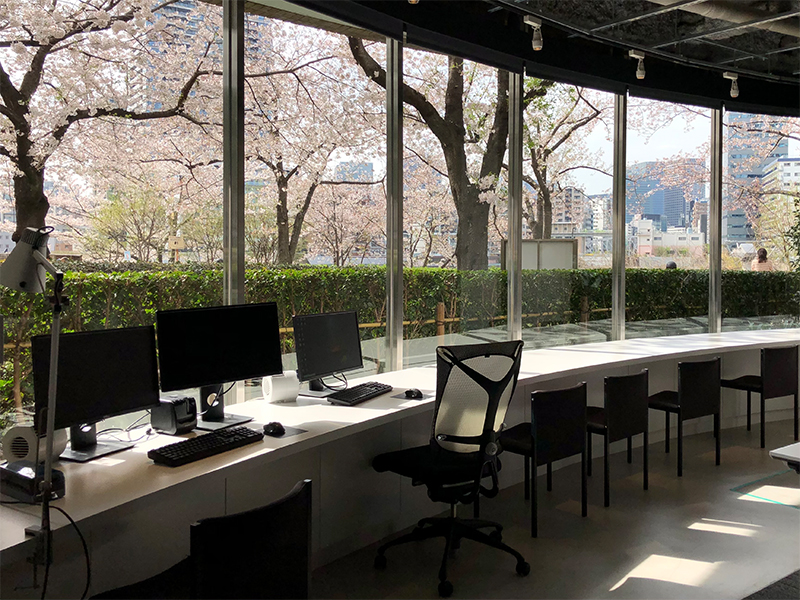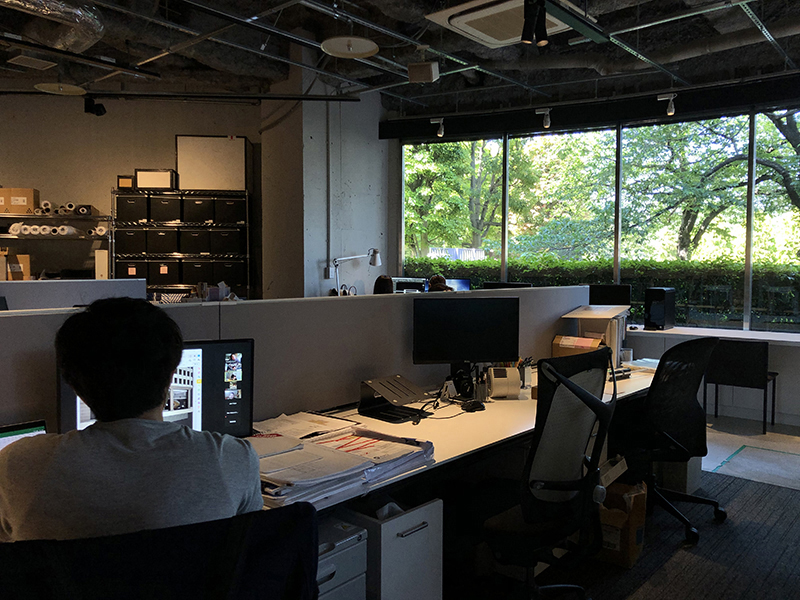 Because of the pandemic I have not set foot in another country since last February, 15 months ago. Up until then, I would freely go on two or three business trips a month. So, there is this dark feeling, a bit like imprisonment, creeping in. I have a pretty daring mental spirit and I am largely unaware of huge stresses in my life. So, I kept telling myself that during the pandemic and this immobile lifestyle, it is a perfect opportunity to discover a new side to myself. As our lives have changed dramatically, I have been satisfied by my curiosity towards these changes. However, just this one time, if I was to say what I really feel, I might mutter a simple prayer to the heavens, "Please, oh, please, by any means, do something fast." Huhhh…What is happening? This side of me is pathetic.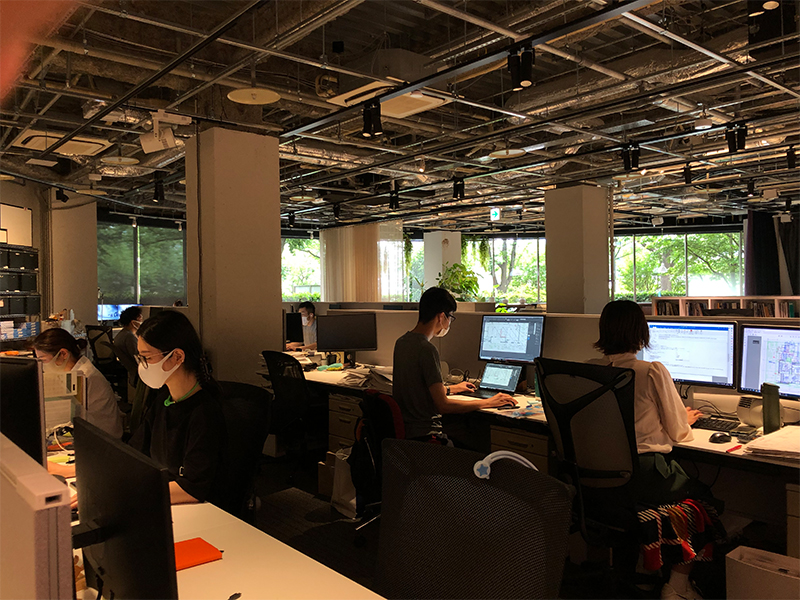 I have realized lately that the green surrounding the new LPA office is what inspires and encourages this other side of me. Just one year ago on May 4th, I wrote an essay with a very lonely title, Note #80 "Alone in the New Office." Rereading it now, I find it very interesting. As of one year ago, Chou Ward, Tsukuda 1 is the address of our new office surrounded by greenery. The huge office windows frame rich greenery swaying in the breeze and throughout the day expressions of the greenery constantly change, just leap out at me. The changes are interesting and it is very cleansing for the soul. I have come to love the time of day when western sunlight is reflected in the shadows of the trees.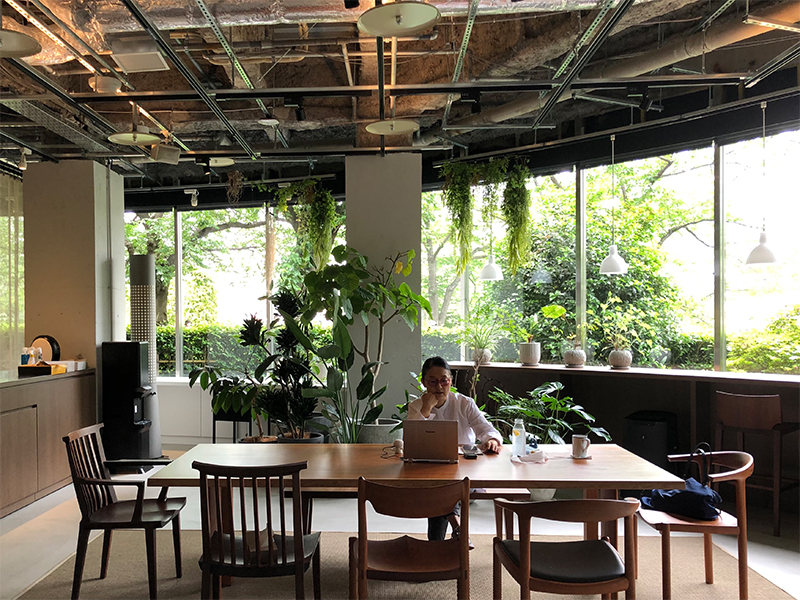 I don`t look out the windows constantly while at work, but greenery is now frequently in my daily field of vision and I can feel the healing effects not just in refreshment for my eyes, but also in my heart. The posted images were all taken by me; Cherry blossoms in full bloom this spring, new budding green from the other weekend, and lastly a moment from yesterday's sunset. Staff, busy at work, all looked up and faced west, towards Ginza, to enjoy the drama of the setting sun.
During the state of emergency, LPA has incorporated a combination of office and remote work. Clerical positions spend one day a week in the office and designers come in two days a week. Remote work is a mix of enjoyment and emotional challenges. Staff individuality and lifestyle ideologies are constantly being pulled left and right. I am the exception and walk to work everyday, enjoying the new green office. As early as possible, I want to invite all of you to our Full Moon Party and Cherry Blossom Night for a drink and conversation.