The infrastructure of Munbai is well built, creating a well-lit road surface from a horrendous traffic situation and colonial technology. In contrast, the chaotic bazaar boasts incandescent lights. Rich and poor, concentrated light and shadows all inhabit the same spaces.
---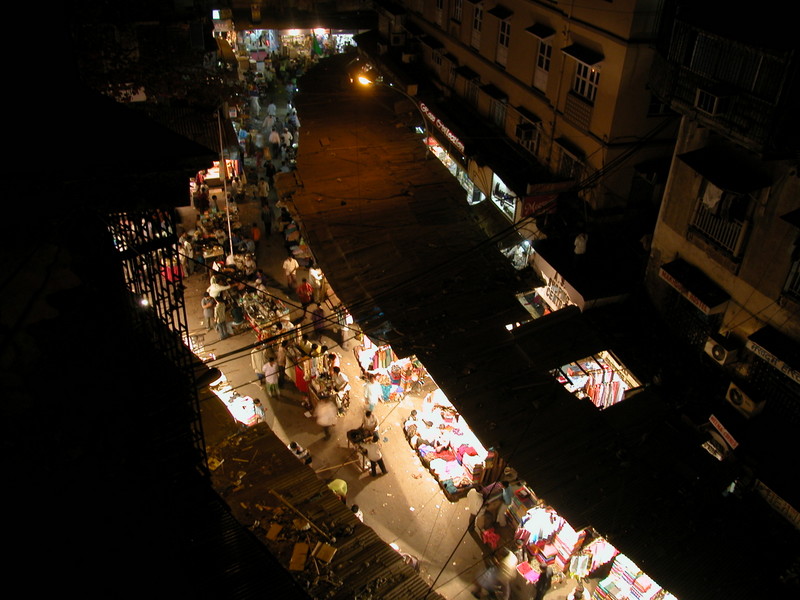 Looking down on the market, clothes and other daily necessities are laid out in narrow shops. The intense glow of a single light in front of each shop, also contributes to the public lighting environment.
---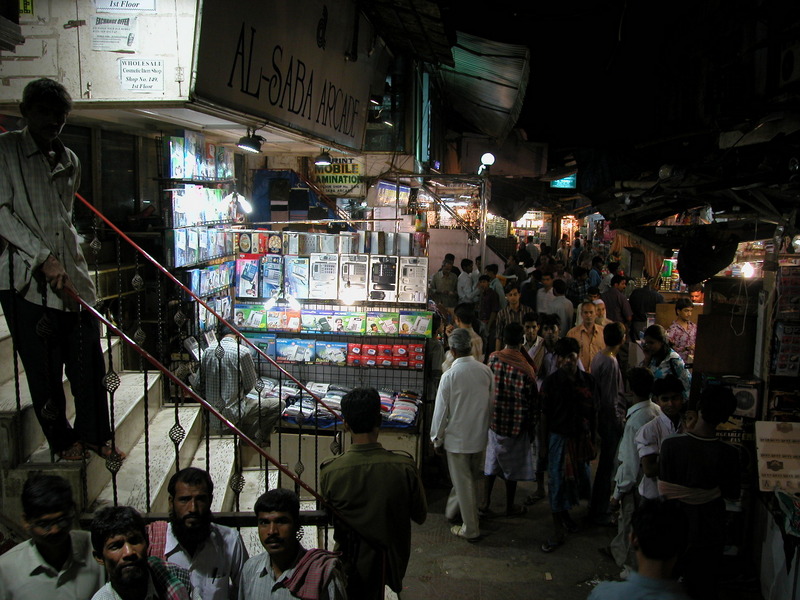 As the night cools off, the market becomes a clutter of people and our camera attracts the interests of many shoppers.
---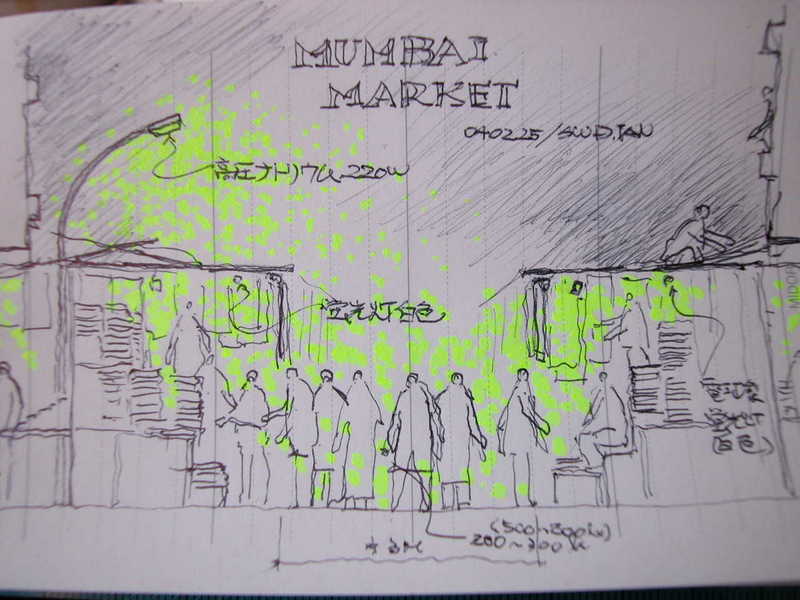 A section sketch of the marketplace. 500lx registered at ground level in the middle of the narrow street, the same amount needed for an office environment.