Barcelona is a city of monuments, whether driving or walking, these unforgett- able symbols of Barcelona are everywhere. At night, the lights of the city further jog one's memory and create distinctive perspective projections.
---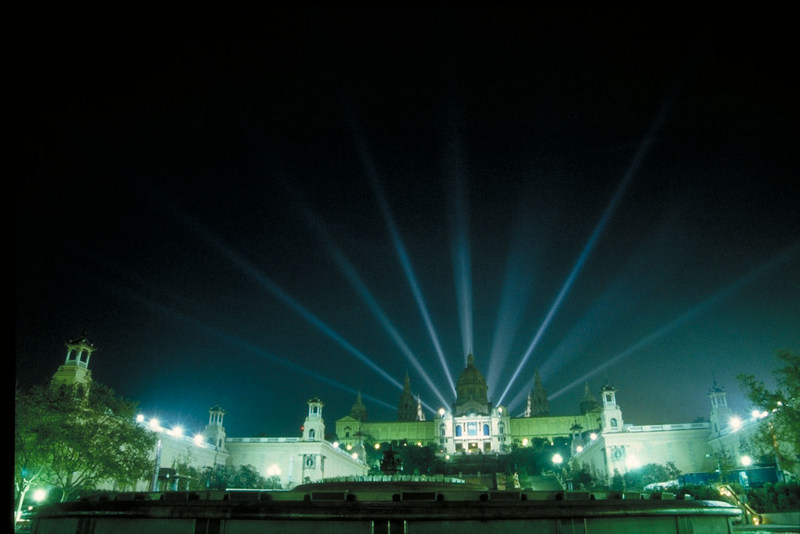 Streaks from xenon lamps radiate from the top of the Nacional Palace leaving a graphical pattern in the sky.
---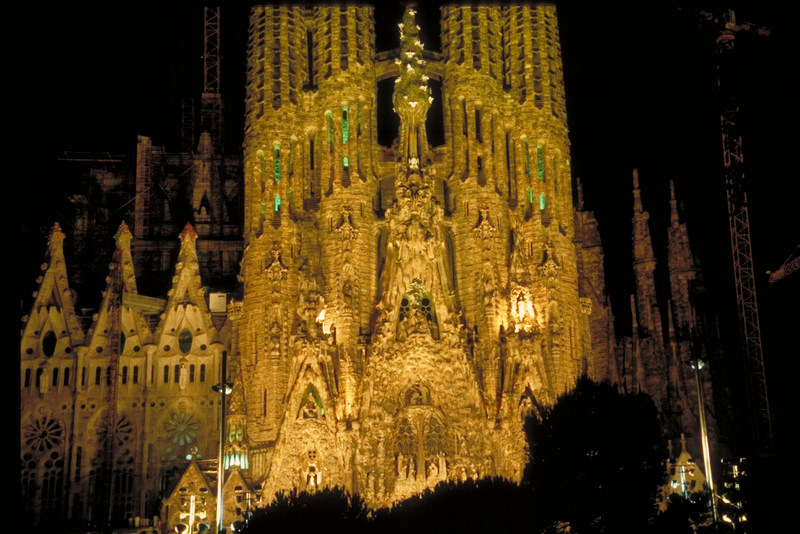 A symbol of Barcelona, the unfinished Sagrada Familia. Shadows at night, further increase the impact of this cathedral.
---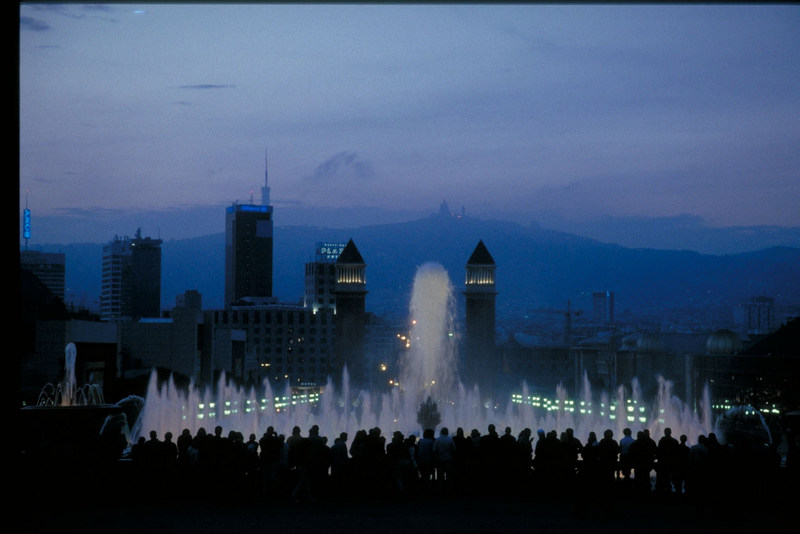 Approaching Place Espanyla from Nacional Palace .