Theme:Lighting Design Awards
Interviewer: Li Jinmu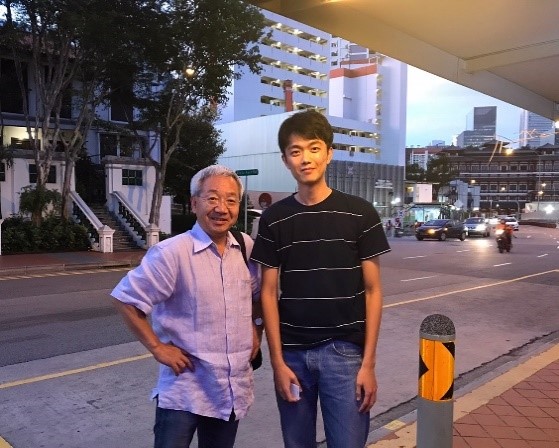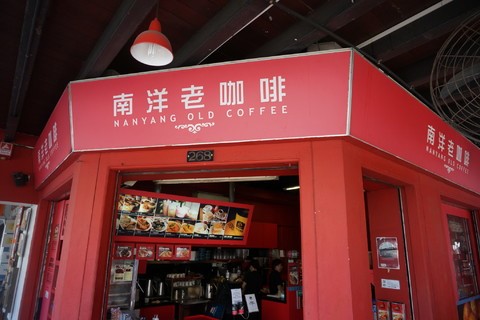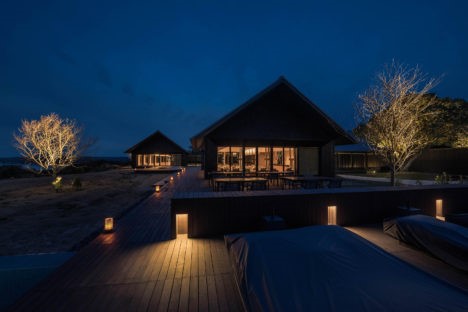 Jinmu:Mende San, today let us discuss about design awards. When I was in the college, I actively joined many student design competitions. During my final year in the University, I particularly got a chance to participate an urban design competition.
Mende:Why were you interested in taking part in design competitions?
Jinmu:As you may know I majored in landscape architecture. Through this competition, I was able to team up with other architecture and urban design students. That was something I had never experienced before. I would like to know other people's thoughts throughout the entire process.
Mende: Really? So, the purpose for you to join the competition is to know something? You didn't intend to get any prize? Usually, people would like to win.
Jinmu:I didn't expect too much at that time. My school invited several top universities in the world to participate, such as University of Tokyo, University of Pennsylvania, thus I learned to take a better yearning attitude. Adding to the difficulty, Kazuyo Sejima from SANNA was in the Jury. She came to Singapore, and our group had to present to her and other judges. It was a very interesting experience for us, and surprisingly, we got the third prize at the end.
Mende: I see. One of the function of the design award program is to encourage young people to challenge themselves.
Jinmu:Perhaps this is also to get the motivation for my design career.
Mende:When I was young, I also joined several architecture competitions.
Jinmu:Oh? Did you participate in competitions for lighting or architecture? How was the result then?
Mende: I did architecture but no result at all. (laugh)Yes, one aim is to challenge your own thinking. However, for professional people, design award maybe is just for our honorable record sometimes, right?
Jinmu:Yes. I noticed that LPA already commands a very long list of awards from 1993 after it was founded.
Mende: LPA currently doesn't need to pursue the quantity of awards. But at the same time, I am often appointed as a judge for lighting design awards. I was appointed as the president of jury of LAMP award this year. For me, award is a statement to show people what is the value of lighting design. It will act as the starting point of dialogue, conversation, and even argument.
Jinmu:Yes, I agree. That is a good occasion to meet people with the same ambition but different point of views.
Mende:The reason that I accepted to be the president of jury was to open and enjoy such dialogues.
Jinmu: I am always interested to know how is the situation when judges evaluate projects? Do they gather together and look at presentation physically?
Mende: Ermmm….it depends on the awards. Sometimes, we open the evaluation process to the public. Such example is this autumn; Sejima, Nishizawa and me will be appointed as the jury for a lighting design competition in Japan. This competition's participant signups are maybe only the young architects in Japan, but this judging process will be 100% open for the public. So being able to properly discuss and evaluate is quite important among jury.
Jinmu:Mende san, any aspects that you will especially consider during the evaluation process?
Mende: We set 8 different aspects to be considered. Normally,each respective aspect will earn 5 points or 10 points.
Jinmu: It seems like a very sophisticated system.
Mende: Sometimes yes.
Jinmu:When you mark the project according to the point system that you mentioned before, the judges may vary differently since come from different backgrounds, different countries. To be more specific: what if your Japanese perspective may conflict with European point of view, how do you tackle those dissension?
Mende: Ha Hah, it happens often. The result will turn out very differently according to the background of the judges, like races, age range and countries that they come from. However, it is very interesting to see the differences that arises. Sometimes, a few judges' considerations are completely opposite from mine, I will try to understand what is the reason behind their perspectives. This brews the starting point of a dialogue. But bear in mind, do not deny the different point of views that you may receive.
Jinmu: I think it is the beauty of diversity. I looked into IALD award list of award projects this year, lighting design approach became a more diverse spectrum. I found "Amanemu" from LPA is so unique apart from the winning list, showing the humbleness and modesty of Asian aesthetic taste, which is very valuable nowadays.
Mende: Generally, design award needs to reflect the matters and movement of modern society. I am not sure if any judge felt that "Amanemu" was a little too dim for their consideration. But you know, our library project "Minna no Mori" which is well-received by everybody as the entire design is very new and fresh, and it well-balances both engineering aspects and aesthetics.
Jinmu:As for the 2 projects we mentioned above, both the architects are well-known in the industry. Would you say that there is a higher possibility to win a lighting award when we working with star-architects?
Mende: Usually yes. Lighting design always depends on good quality design of architecture. That is why we always want to collaborate with ambitious and talented architects with higher expectation in consideration for architectural lighting design.
Jinmu:Then we will have sparks of inspiration.
Mende: Ha-ha yes. Otherwise, the outcome will be difficult to get awards.
Jinmu:Recently, I found some awarded projects using color-changing media façade and fancy projection in the architectural projects that may not be site-specific. How does Mende san think about such projects with this elements getting awarded?
Mende: As I said before, lighting awards criteria reflects the modern society, latest technology, or current design trends. These kinds of proposal tend lean towards engineering solution thus most of them neglected the architectural context to certain extent. Even though these projects spark more argument and discussions, this is one of the purpose to have an award program. I think that all the awarded projects cannot make 100% of viewers satisfied. I will hope that 80% of people are willing to accept the result of jury.
Jinmu:Lighting design is intangible and all about emotions. But the result is normally evaluated based on the photos that participants submit. All photos of projects seem to look photogenic, how judges feel the quality of space without being physically at site?
Mende: That is right. Lighting design is certainly not 2 dimensional but is 4 dimensional. This pose as a dilemma for consideration towards a lighting design award as lighting design quality can never be shown thoroughly from photos. But lighting design awards for IES Japan, the final 10 projects that were shortlisted, we had to conduct several evaluation and interviews on site. After inspecting the site, you will clearly find the differences between the photos and reality, then the result from the jury will be much more accurate.
Jinmu: For those global awards, difficulty in thorough judging will increase since the projects are submitted internationally.
Mende:Hopefully, the jury can manage the budget and time to thoroughly inspect the site for the 5 finalists physically in the near future. However, in this modern age of technology, camera and computer graphic technology has been improved drastically, it will hinder our judgement.
Jinmu: I think to deliver a better presentation of the project: Projects that are submitted for awards may consider using VR technology to better experience the interior space and drones to better showcase the exterior architecture. Perhaps, we can submit videos taken by drone to showcase LPA's design proposal.
Mende:Yes, I think it is an interesting point of view, but I cannot enjoy VR technology at all.
Jinmu: Mende san, what is LPA attitude towards design award? Are we aiming for the bigger awards or do we insist on our design principles and not be hindered by the ever-changing design trend?
Mende: We are not aiming to get good awards. But during the design process, we should think about something new, progressive and valuable during collaboration. As a result, we may achieve awards. I think LPA is already an established lighting design company, but we should change our attitude day by day, and not only to follow the previous experience, but also to consider something different from yesterday. This is our challenge but we shouldn't be trendy. However, being able to come out top is the basic attitude for those competition that has limited numbers of participants invited by the client. We should encompass a very clear and strong strategy to win the game.
Jinmu:I see. I have got a better understanding. Thank you, Mende san.