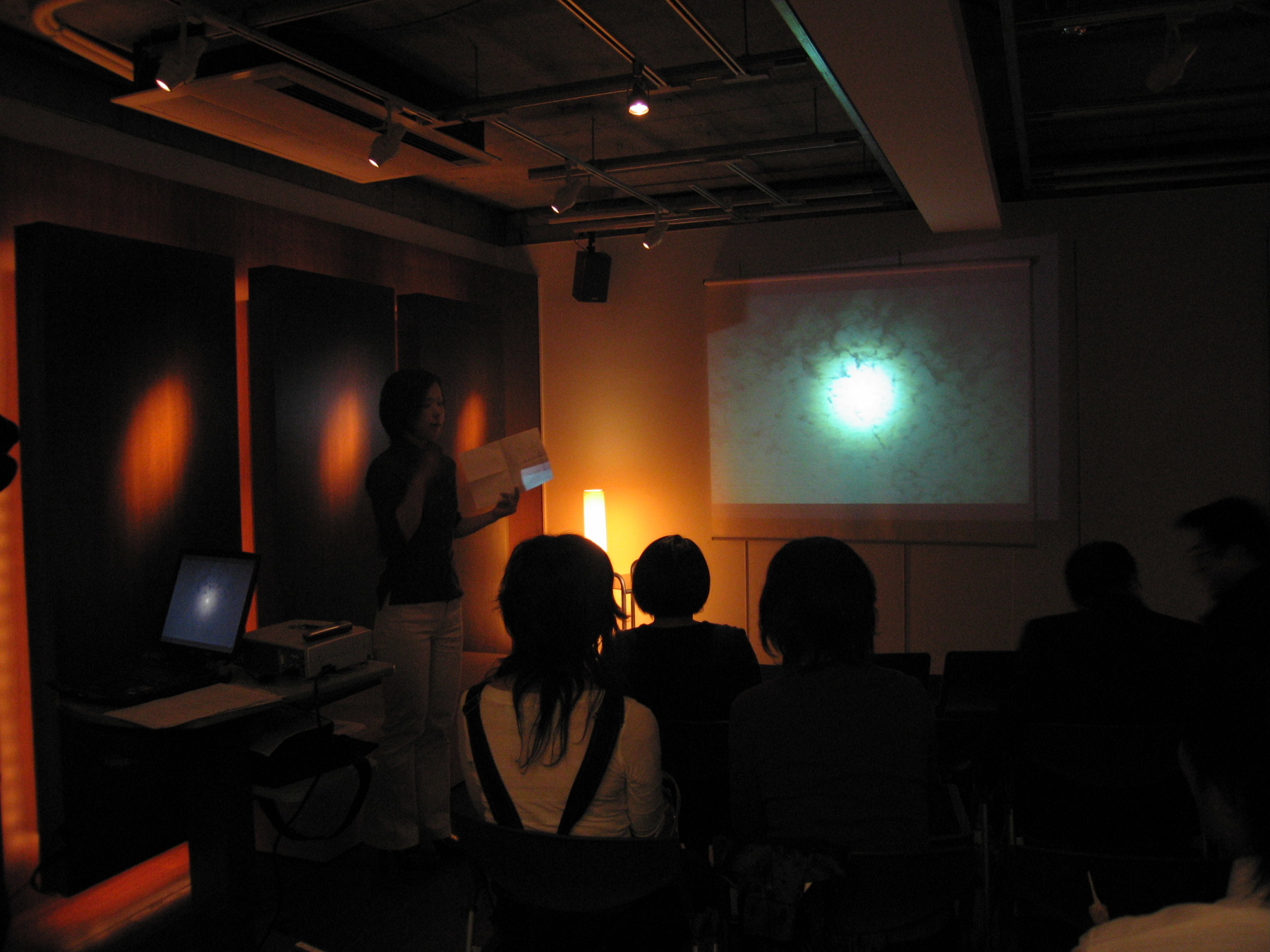 17 October 2006
Reported News, Surveys, and Events
Moon Watching in Sankei Garden…..Tsutomo Nagatsu,Yusuke Hatori
Hiroshima Urban Lighting Survey….Tsutomo Nagatsu,Yuki Ogawa
Taipei, Taiwan Lighting Survey…Mikene Yamamoto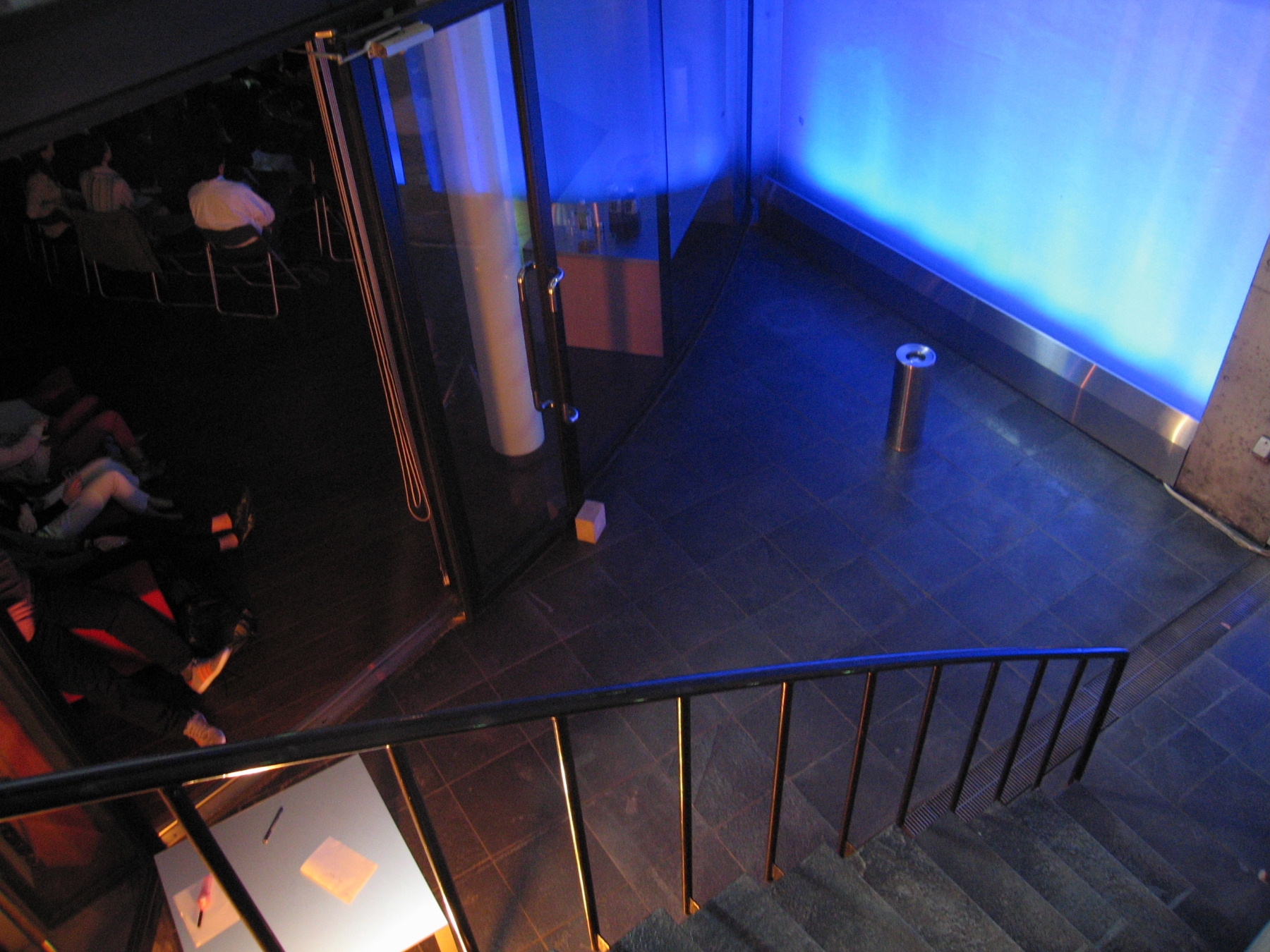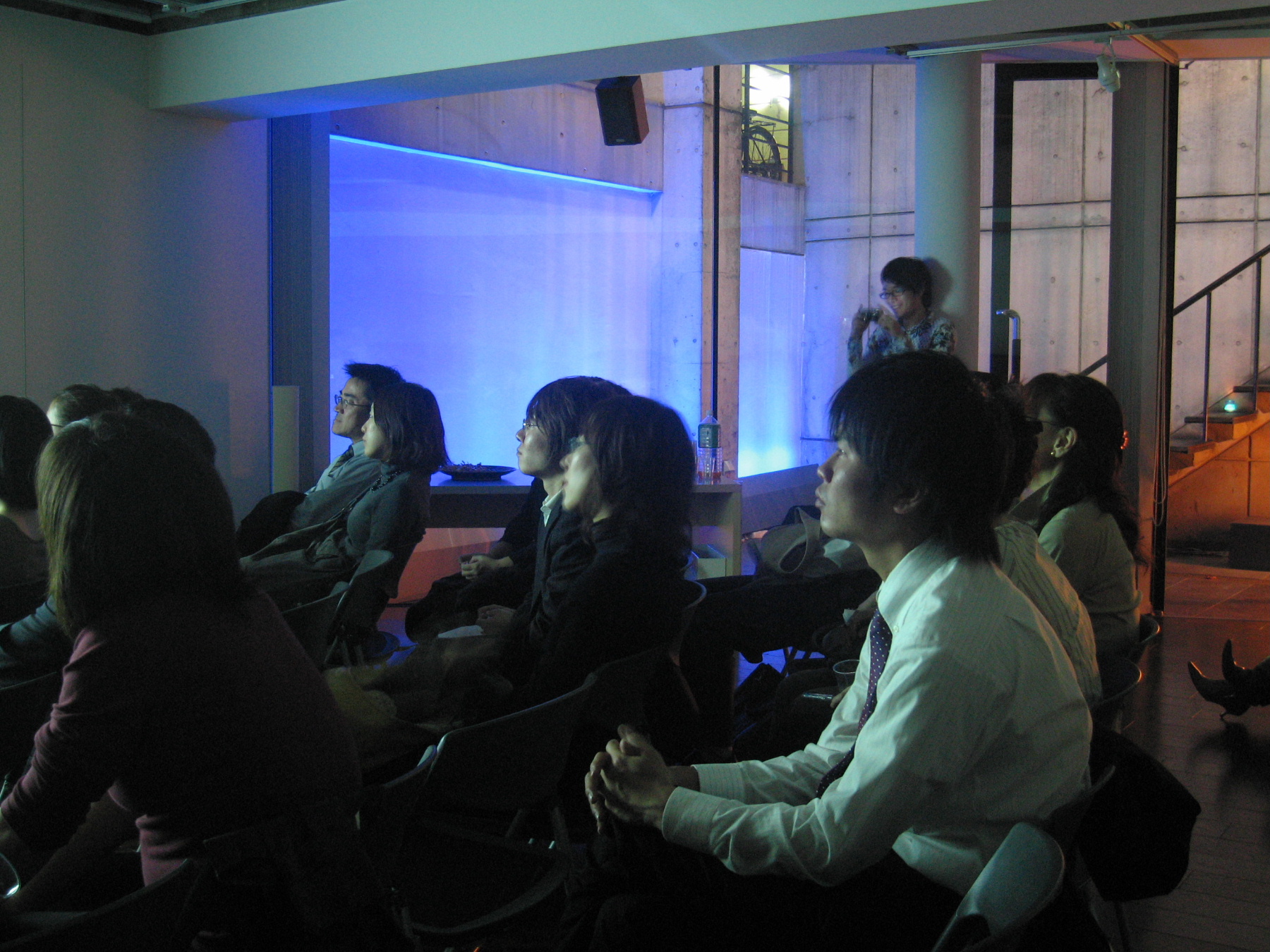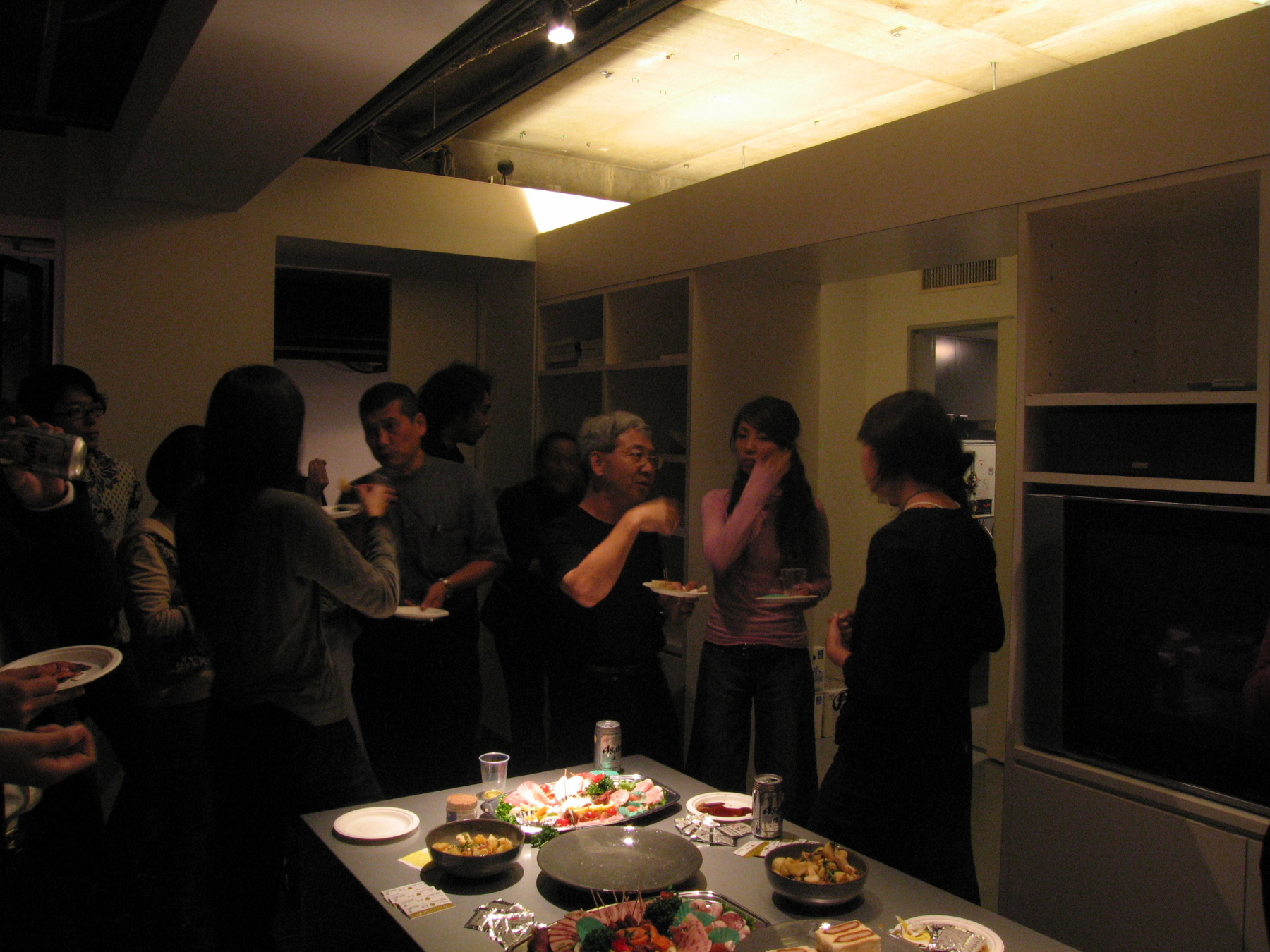 Mixed in with the houses of this quiet residential neighborhood is the D`s Labo Aoyama of Daiko Electric Company. The salon was held here in this comfortable half-basement conference room, stylishly decorated like an interior designers showroom.
Reported by Tsutomo Nagatsu
Moon Watching in Sankei Garden
Detectives gathered at Yokohama`s Sankei Garden to view the harvest moon as it cast its light over the garden grounds, Japanese architecture, and pond, creating shadows and deep contrasts. On a clear night, the moon can be seen hanging over the pagoda and reflected in the pond. However, Mother Nature had other plans, and a howling storm chased us all inside. Chief Mende lectured on the history of Japanese light and members viewed a slide show of garden pictures taken on a planning trip earlier in the week. The moon shown bright on the screen, as everyone longed to go outside and greet the real man in the moon. Moon trivia also kept the salon audience entertained.
Hiroshima Urban Lighting Survey
August 5th through the 7th Hiroshima urban lighting survey included fieldwork at Itsukushima Shrine and viewing of the River of Light, softly lit lantern set afloat in the river, full of prayers for peace and as a symbol of remembrance as part of the Atomic Bomb Peace Memorial Service. Usually Itsukushima Shrine is approached from the land, but at low tide one can walk out to the large red gate in front of the shrine and get a different perspective. Even thought this is a World Heritage Site the night illumination leaves something to be questioned. The lighting is very flat and unfortunately does not emphasis the architectural detail. The next morning we attended the Atomic Bomb Peace Memorial Service at 8 AM, and realized that the River of Light event to be held that nigtht is not just an event, but also a reflection of this emotional ceremony. The lightscape created by the lanterns floating down the river cannot be described as just "beautiful" or "pretty," but a complex mood is intertwined with the beauty of the lanterns and unfortunately countered by glaring streetlights in the background.
Taipei, Taiwan Lighting Survey
At 508 meters, the view from Taipei 101 is breathtaking as the city is laid out below. The shape of the building is an upside-down trapezoid, which doesn't make it seen that tall, especially with no high-rise buildings in close proximity. From the top, light from main roads is clearly visible and light from buildings and facades fades into the dark night, backwards from what we experience here in Tokyo. Kiro, characteristic of Taiwan architecture, are protective coverings over the sidewalks, like an arcade or piloti. These coverings hide the sidewalks and make the light in the streets more visible at night, according to Detective Yamamoto.