The spirit of light and water reside in Venice. In every corner of the small maze-like alleyways, light and water dance together. During the day it is the sunlight and shadows shining on the water's surface, at night the small street lamps cast a reflection in the water, Venice creates not only a city of water, but also a city of light.
---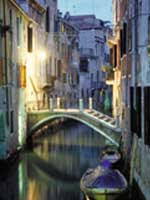 A typical scene along the streets of Venice, a bridge illuminated above the dimly lit canal.
---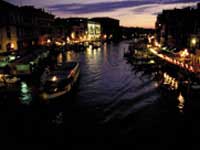 Looking from the Ponte di Rialto , the sunset on the Canal Grande unfolds.
---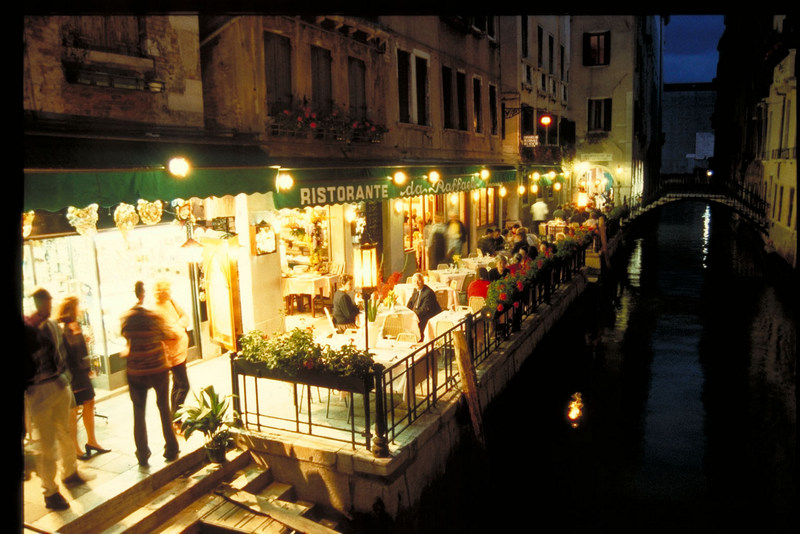 The people of Venice prefer the waters edge, a boundary between light and shadows along the canals.