Berlin is a multi-cultural city. Amongst the streets dating back to the Middle Ages, are very modern buildings that mysterious blend perfectly with the historical surroundings. In conjunction with this city survey we also attended the Festival of Lights, a lighting event in Berlin that keeps growing every year. Around the city light up, projections, and installations are arranged expanding the event and developing a lively night culture in the city.
---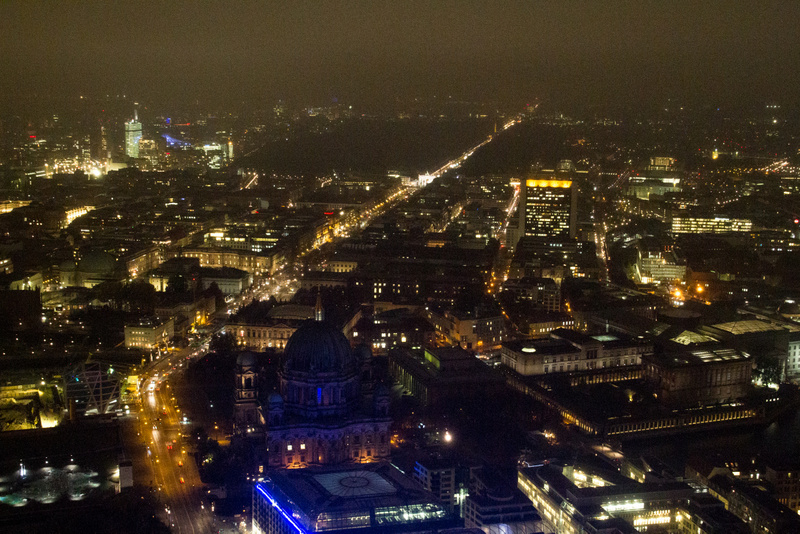 Looking over the city westward from the top of the TV tower. The axis of Unter den Linden extends toward the brightly lit Brandenburger Gate. Around the Potsdamer Platz are several modern buildings, but over all flashy displays of light or advertising does not stand out.
---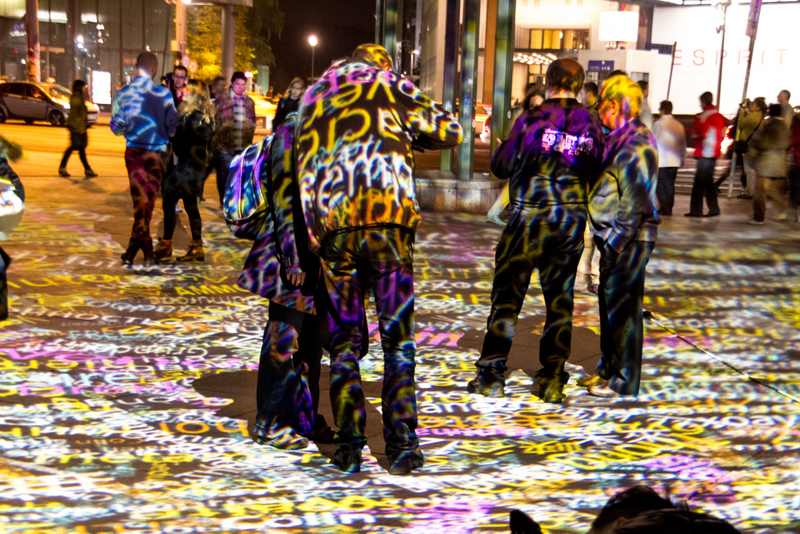 One installation cover the street corner is colorful messages. Old and young, after-hour office workers and tourists, the city is alive with pedestrians enjoying the light entertainment and actually become part of the installations themselves.
---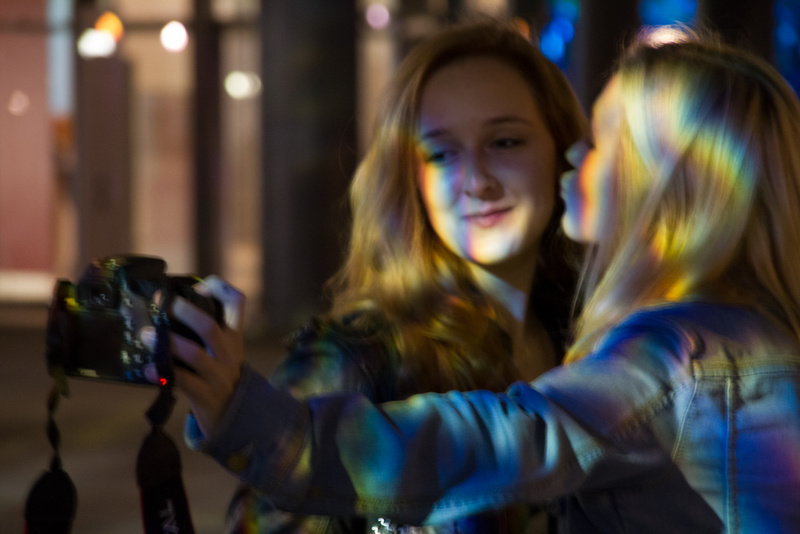 Festival viewers are proactive; men and women, old and young, all are enjoying the light entertainment. An older group of gentlemen shower themselves in color light and play in the color shadows and several older women carry around a camera and tripod snapping photos here and there. The festival is not just about technological quality, but creating a fun and entertaining culture.