Santorini, one of the many island of Greece, is a crescent-shaped island in the Aegean Sea. The chalk-white townscape on top of the steep bluffs of this island constantly changes with the natural light, like a painter's canvas, and one is reminded that artificial light does not compare to the beauty of natural light.
---
One of the many Greek Orthodox Churches in Oia Village of Santorini Island. The strong afternoon sunrays reflected off the white walls and blue roof of the church as the ocean and sky sink into the background.
---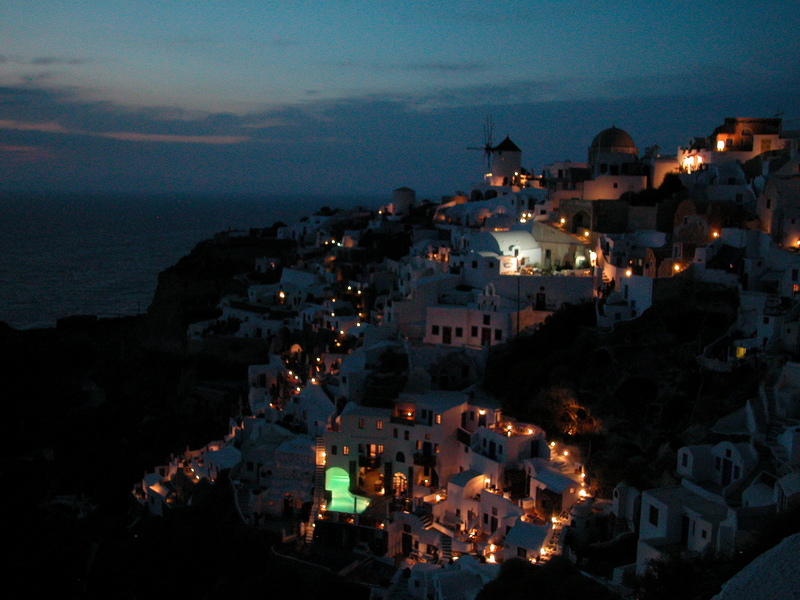 Lights come on slowly as the evening approaches Oia. Everyday tourists gather on the tip of the cape to view the sunset that is said to be the one of the best in the world.
---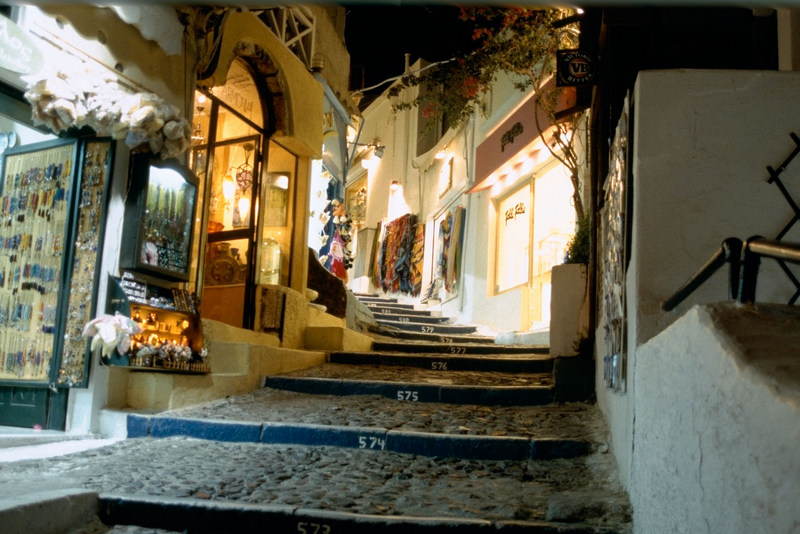 Five hundred and eighty stairs take one up 300m from the waters edge to the top of the bluff. Along this narrow path, light from souvenir shops is the only illumination in the night.