The thoughts and ideas of Poul Henningsen seem to be present throughout the streets of Copenhagen. Co-existing soft, tender light and natural light combine to create a nightscape in Copenhagen that reminds us technology is not always the answer.
---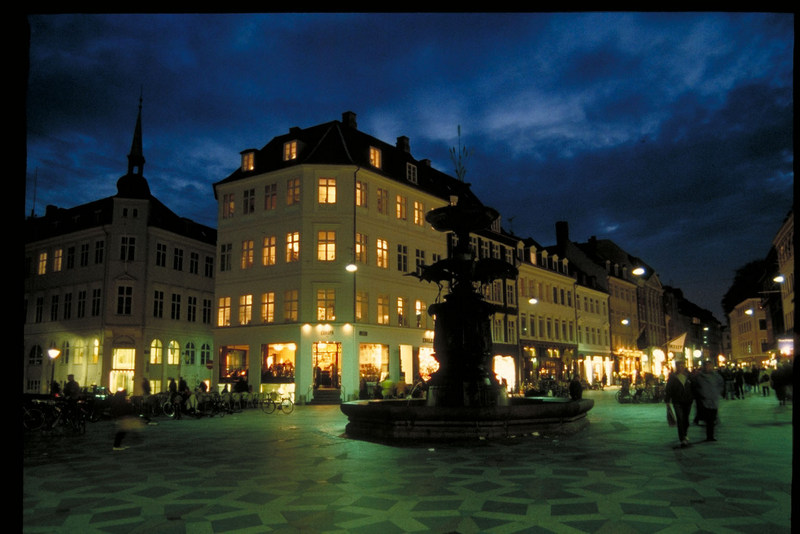 The catenary lights strung across Stroget Plaza and warm light from the surrounding windows gives a striking appearance to the plaza.
---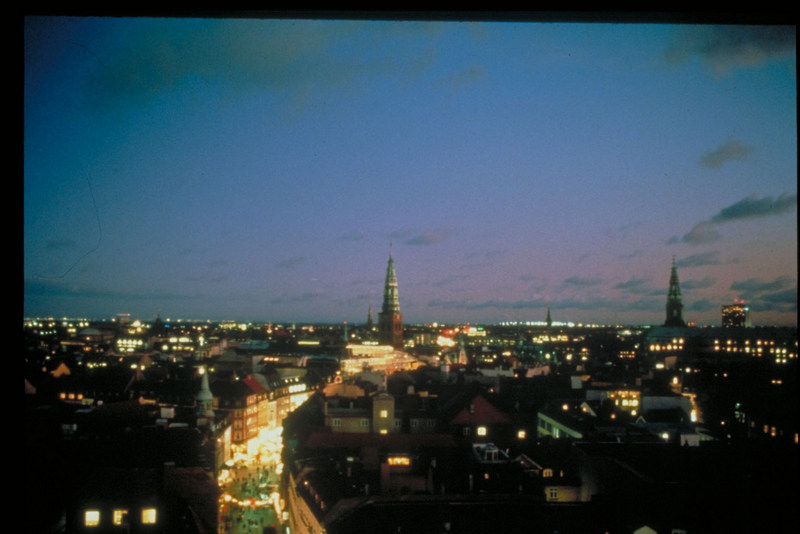 The sidewalks along Stroget wrapped in the blue moment.
---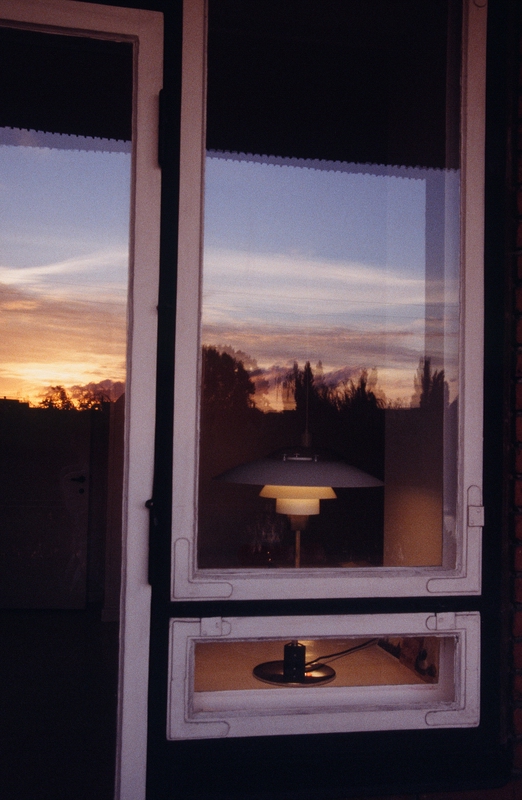 At dusk, PH (Poul Henningsen) lamps are visible though living room windows, as time seems to slow down for the evening.